Conservation storytelling has the ability to spread important messages about our planet near and far, and awareness can lead to real and necessary change. Acclaimed documentary photographer and co-founder of SeaLegacy Paul Nicklen has made this type of storytelling a part of his life mission to save our oceans. As he and the rest of the crew travel aboard the SeaLegacy 1, the Sony Artisan had the opportunity to photograph a female tiger shark in the Bahamas. "Now what is so important to me about this location," Nicklen explains, "and about getting a photograph of a big 15-foot giant tiger shark swimming across the sand, is that it really shows what protection looks like." Watch the full video to learn more about how he captured this image to show how our environment and its creatures can thrive with proper protections in place.
Documentary and conservation storyteller Paul Nicklen explains why this photo of a female tiger shark in the Bahamas holds such importance.
The image, captured with the Sony Alpha 1 and Sony 12-24mm f/2.8 G Master lens, is a beautiful and interesting image that celebrates a country that understands conservation. "Bahamas is the only country in the world that has declared the entire country a protected area for sharks. And this image for me right now is that perfect intersection of part science and conservation."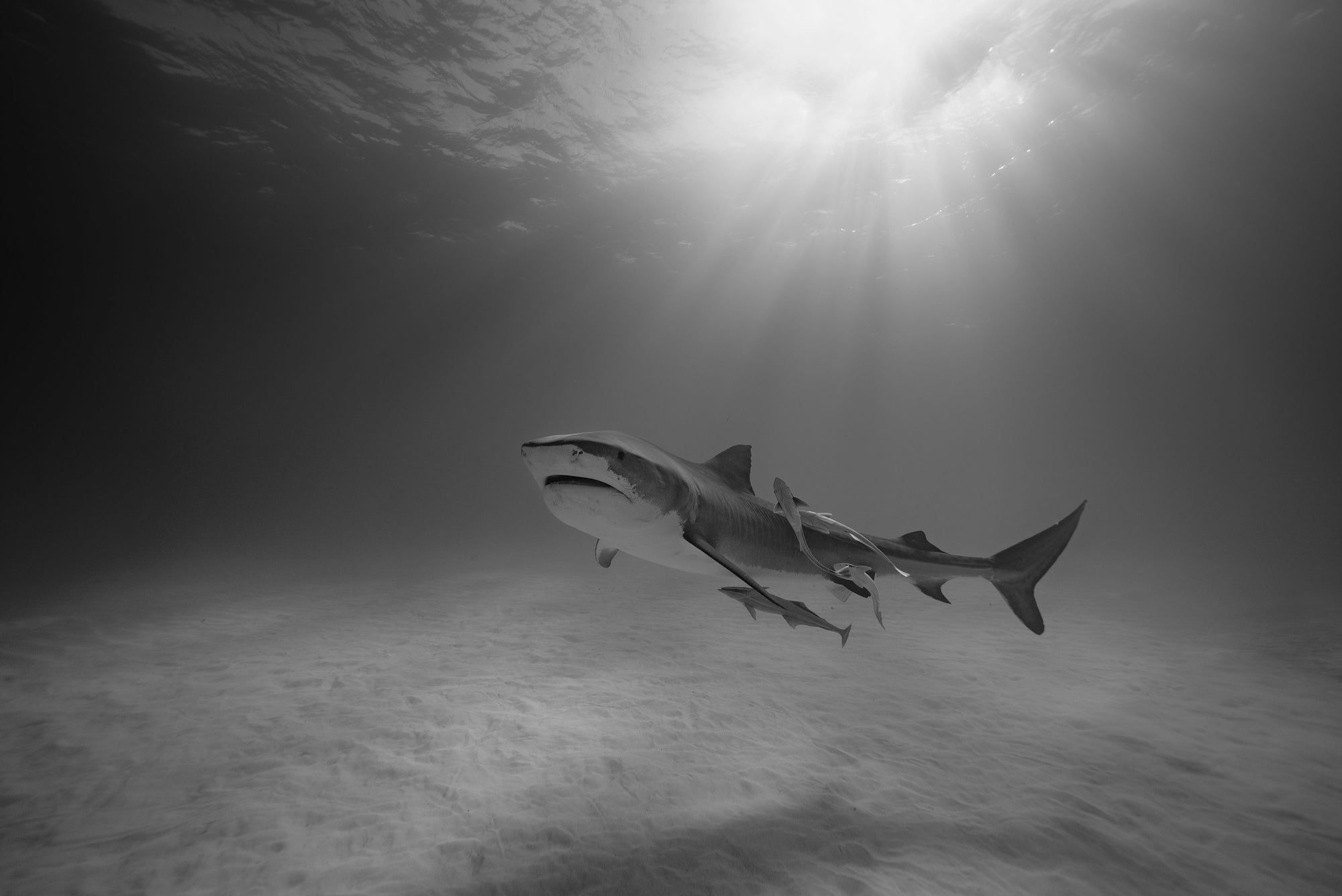 Photo by Paul Nicklen. Sony Alpha 1. Sony 12-24mm f/2.8 G Master. 1/400-sec., f/4.5, ISO 100
Help rebuild ocean life, for people and the planet. Learn more about how you can Join The Tide HERE.
Stay tuned to AlphaUniverse.com and the Alpha Universe YouTube Channel for more from the SeaLegacy crew. In case you've missed any of the first three episodes of SeaLegacy | The Voyage, you can watch them below.
See SeaLegacy | The Voyage Episode 1, Setting Sail:
See SeaLegacy | The Voyage Episode 2, Into The Pod:
SeeSeaLegacy | The Voyage: Episode 3 Return To Abaco: