Ben Lowy's photograph of Hillary Clinton at the 2016 Democratic National Convention has just been named one of the top 100 photos of the year by Time Magazine. When he made the picture, Lowy was with a select group of vetted photographers who had close access to the stage. As his fellow photographers crushed around one another to get the best angle, Lowy took advantage of his physical size and his Sony α7R II's LCD to get a clear vantage point and, ultimately, the award-winning image.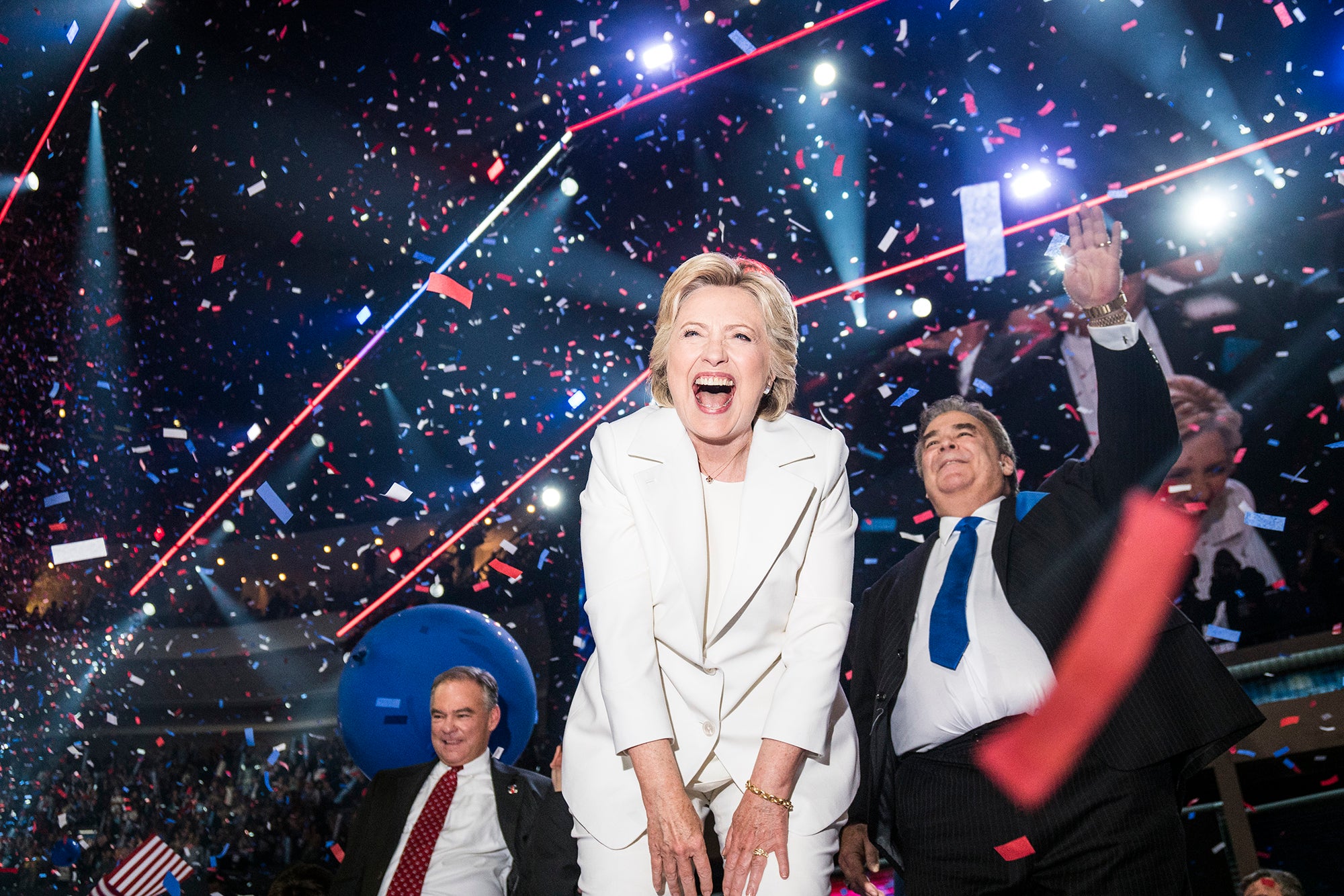 Hillary Rodham Clinton at the 2016 Democratic National Convention. Sony α7R II, Sony E 16-70mm f/4 ZA OSS lens. 1/500-sec., f/4, ISO 2000. Photo By Ben Lowy
Lowy describes how it all happened.
"I was in "the buffer". It's a special area that's protected by the Secret Service. I was one of eight or nine photographers who were allowed into that special area. We were all vetted beforehand. It's a small pool-access area only where the big wire services, The New York Times, Time Magazine, The New Yorker, and other big publications like that get access.
"The buffer is in front of the podium and the stage. We were on our knees the whole time. I actually wore knee pads because you have to stay on your knees for about three hours. When you're photographing from there, you're not allowed to use a strobe, especially when the candidates or any political leaders are speaking. But as the confetti and the balloons were falling, I figured that was a good opportunity to break out a strobe. I didn't think the Secret Service was going to get too ticked off if I did it then.
"As the balloons were dropping, there was a kerfuffle in the buffer because all the photographers were pressing to get their shots. There's a great camaraderie and then there's also a "We got to get the shot!" drive. I'm taller than most of the other photographers and I also had the LCD screen on my α7R II. I put the LCD screen facing down so I could see it and then I just stood up there. With my arm reach, it gave me a good seven and a half feet, plus the camera. So I was able to get my camera up above everyone. I think that I was actually on MSNBC holding my camera up in the air, above everyone."