Take advantage of this opportunity to save even more with rebates on top of Sony's lowest lens prices ever. Buy two or more lenses and receive Sony rebates of up to $200 per lens purchased. The offer is valid for owners of select Sony cameras, or you can save even more by purchasing a new one. Eligible lenses purchased starting from September 1, 2020 can count toward the stacked savings and the offer is valid through January 3, 2021.
Example: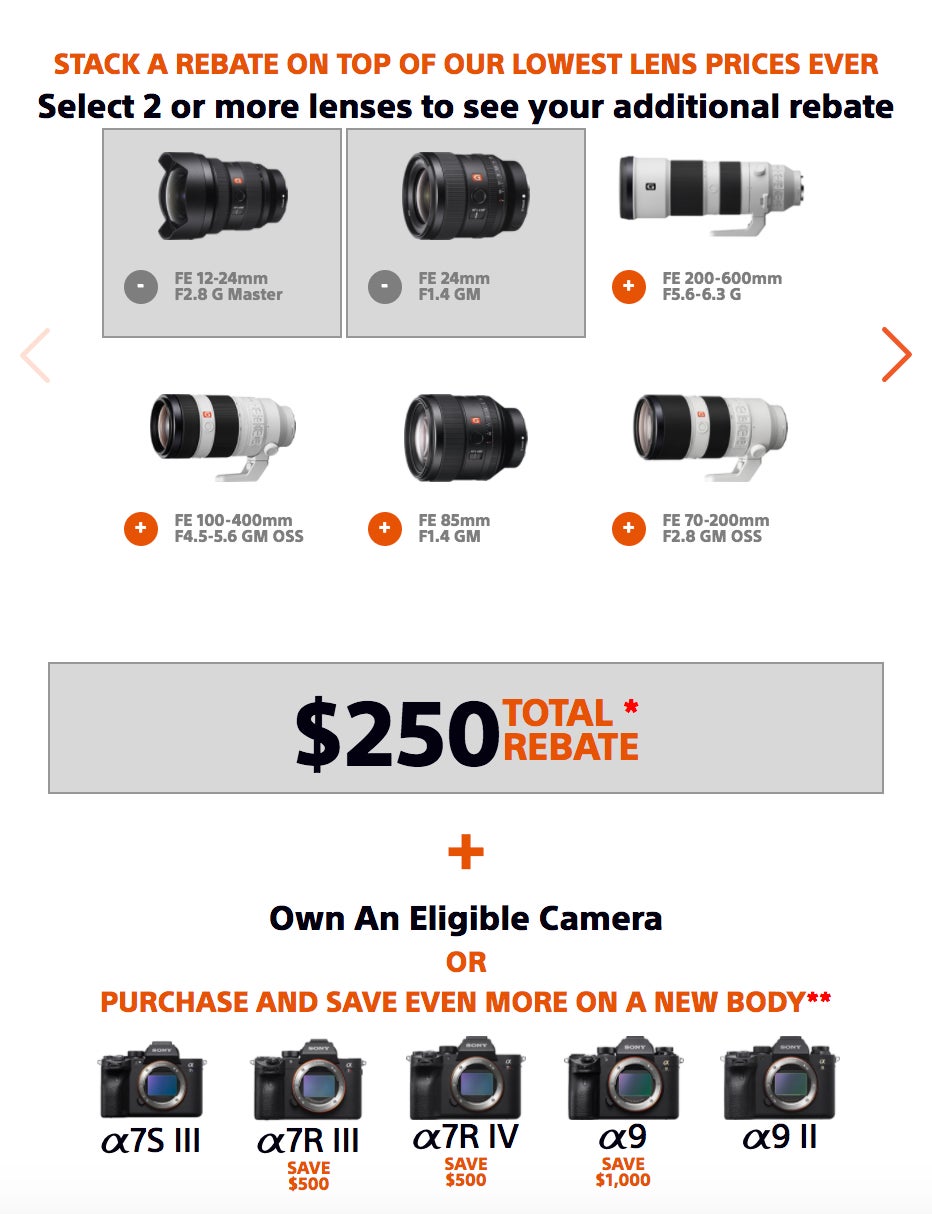 Example of stacked savings on purchase of Sony 12-24mm f/2.8 G Master and Sony 24mm f/1.4 G Master
How To Earn Your Lens Promo Rebates
Step 1: Navigate to the online rebate form.
Step 2: Complete the questionnaire and submit a photo of the model & serial number of your eligible camera body (this information can be found on the bottom of your camera).
Step 3: After the questionnaire and photo have been submitted, check your email inbox for a unique rebate code and instructions on how to submit your claim.
Once your claim has been submitted, you're done! You'll be notified via email once your claim has been processed. You will then receive your rebate via Visa Prepaid Card. Expect 6-8 weeks from the date of rebate claim submission for receipt of the rebate.