From the moment I (@erubes1) took the Sony Xperia 5 out of its box to our first sunset together, it was clear I had just gained a dynamic new asset to my arsenal. On paper, the Xperia 5 has quite a few features I was excited to take advantage of, but I was more interested in seeing how those translated during real world shooting opportunities. After a few weeks along the beaches of San Diego and Orange County, it's safe to say this phone packs a punch and will become a versatile part of my workflow alongside my Sony Alpha cameras. Using it in places when the bigger camera is either impractical or impossible to use, the Xperia can create images and video that blend beautifully with my other imagery.
See how Eric Rubens (@erubes1) is bringing the Xperia 5 into his Sony Alpha filmmaking workflow. "The real beauty was in capturing videos with the Xperia 5 using Cinema Pro Mode."
Before the shelter-in-place mandates and social distancing, Alpha Imaging Collective, Eric Rubens created this short film showcasing the breathtaking beauty of the Southern California coast:
The 6.1-inch 21:9 CinemaWide display is the first thing that catches your eye, and the viewing experience it provides is hard to beat. I found the color to be extremely accurate, which made editing photos and color-grading videos much easier when I got home from shoots. The real beauty (and fun) was in capturing videos with the Xperia 5 using Cinema Pro Mode. Having full control over various Color Looks presets, I was able to capture scenes in cinematic colors that my previous smartphones have never been able to achieve. Pairing that feature with the ability to control manual settings like ISO, white balance, shutter and more helps make the Xperia 5 a powerful video camera.
One of the the most important but often overlooked aspects of a device is its ergonomics. A lot of the time I'm trying to hold my camera right above the water or tide pools while doing slow panning movements and keeping a solid grip on the phone is essential. It's a part of the design not many think of, but when you consider you're holding the device consistently the way it rests in your hand is critical. The Xperia 5 is easy to grip which made for fluid and steady movement while shooting.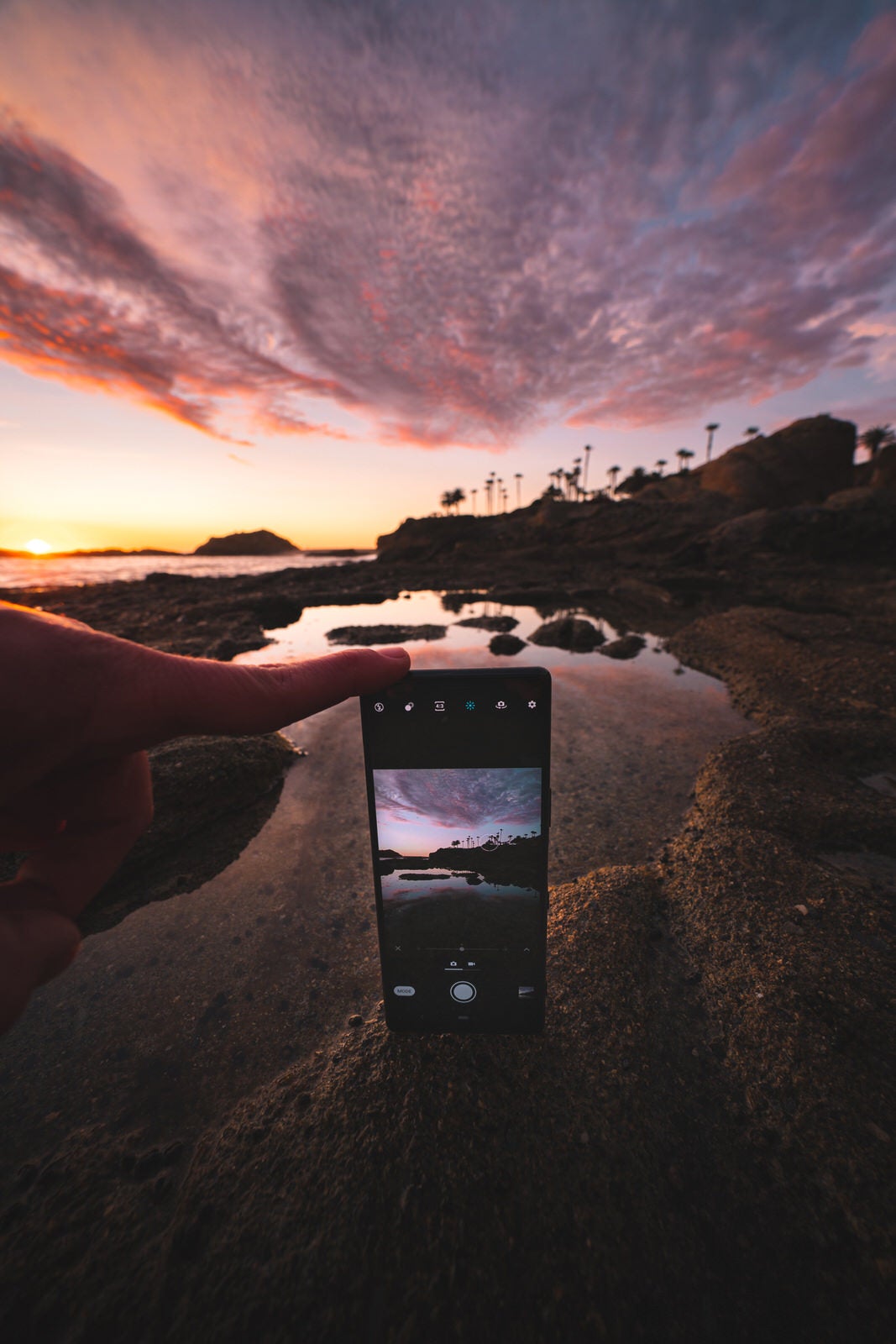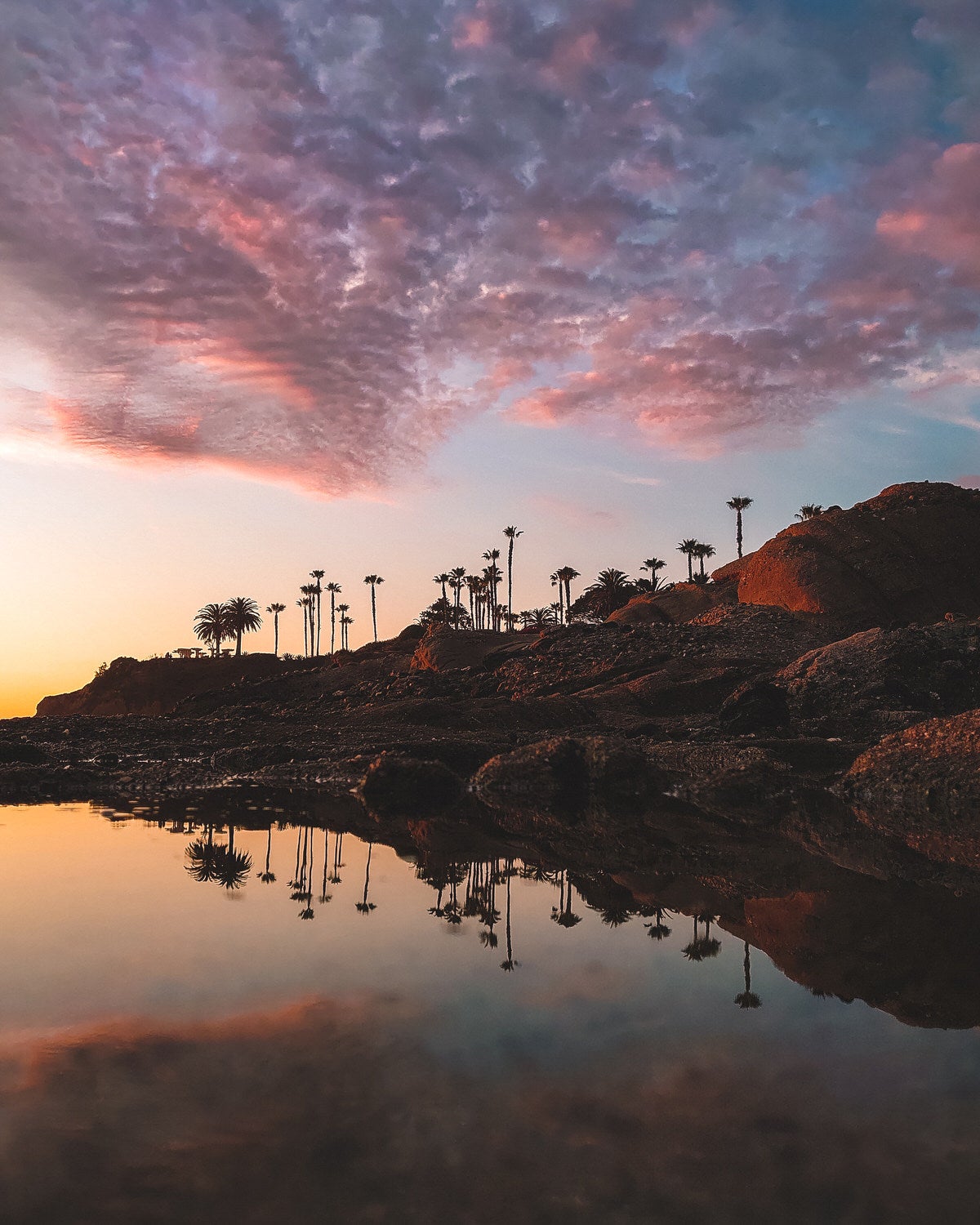 When I'm at the beach or traveling for shoots, I need the speed of the devices I'm using to keep up with scenes that seemingly change every second. Whether it's surfers about to take off on a huge wave rolling in or a flock of birds about to fly by, I always need to be ready to capture the moment whether I'm set up or not. Being able to launch the camera in one swipe and get to manual settings in a click kept my workflow concise and efficient!
It was a blast trying out this phone and seeing how it fits seamlessly with my Sony Alpha cameras. The Xperia is a standout example of how well Sony packs a lot of features into an incredibly small device. Here's to many more sunsets with this powerful new addition to my team.