Yesterday afternoon (October 6, 2016), following the press conference and launch of the α6500 and RX100 V in NYC, I was handed one of the latter ultra-tiny new cameras. My assignment was simple: do street photography for a few hours and then shoot a Sony press event designed for journalists.
I would not have accepted an owner's manual if they had offered it, even though I have never had one of the RX100 models in my hands before. I'm a photographer... we don't read manuals anyways, right?
Going Strapless
The first thing I did was ask for three batteries as I noticed the RX100 V used the same battery as the Action-cams. That turned out to be a mistake. I was able to shoot for the whole afternoon and into the night with the same battery. The second thing I asked for was a strap. Matt Parnell from Sony simply laughed at me and dropped it into my shirt pocket. Oh yeah... It doesn't need a strap.
To my happy surprise, I found the camera turned on as soon as I pushed the lever to raise the EVF: smart. First, I found the menus to be nearly the same as all my other Sony bodies but with smaller buttons and way more compact. I raced through the familiar menu screens and set the camera to Manual, opened the aperture all the way to f/1.8, turned off Auto-ISO, and engaged the ND filter so I could shoot at f/1.8 in the bright sunlight.
Into The Wild
With the RX100 V in one pocket, and the extra batteries in the other, I headed into the (photography) target rich environment of the Manhattan concrete jungle.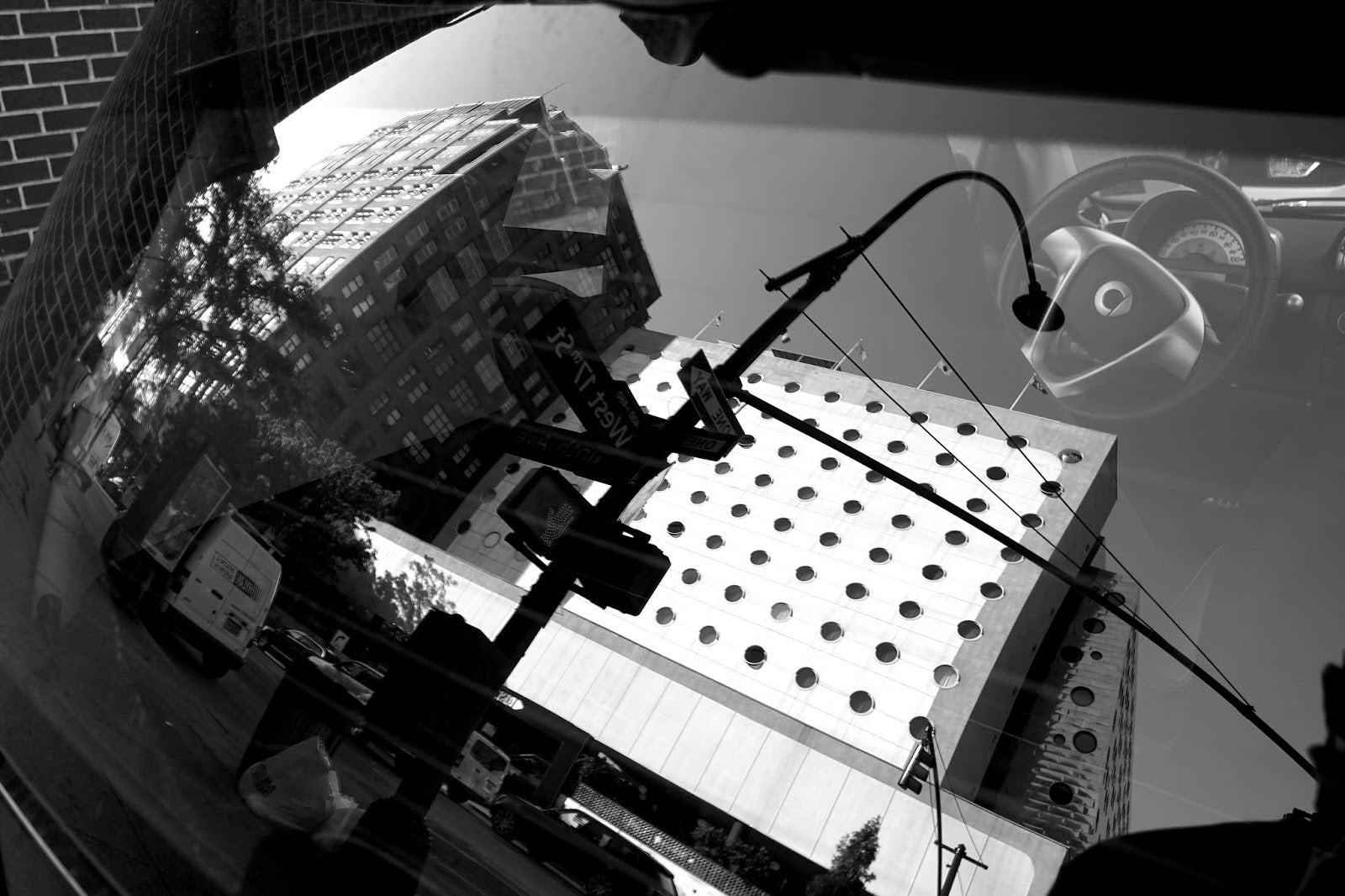 Over the next couple of hours, I found carrying the camera delightful. While I'm used to my small α6300 bodies, this one was really tiny. I could get closer to people and no one even cared or looked at what I was doing. I see great potential in this camera for doing meaningful photojournalism on tough assignments with stories hard to tell. The body takes up a little more room than my phone but not much more. I was able to really enjoy my walk as I made my way to the afternoon shooting event. No weight, no bulk, no muss, no fuss. I was under an embargo at the time so I could not use the PlayMemories app to push out images to my feed as I walked which I ordinarily would have done.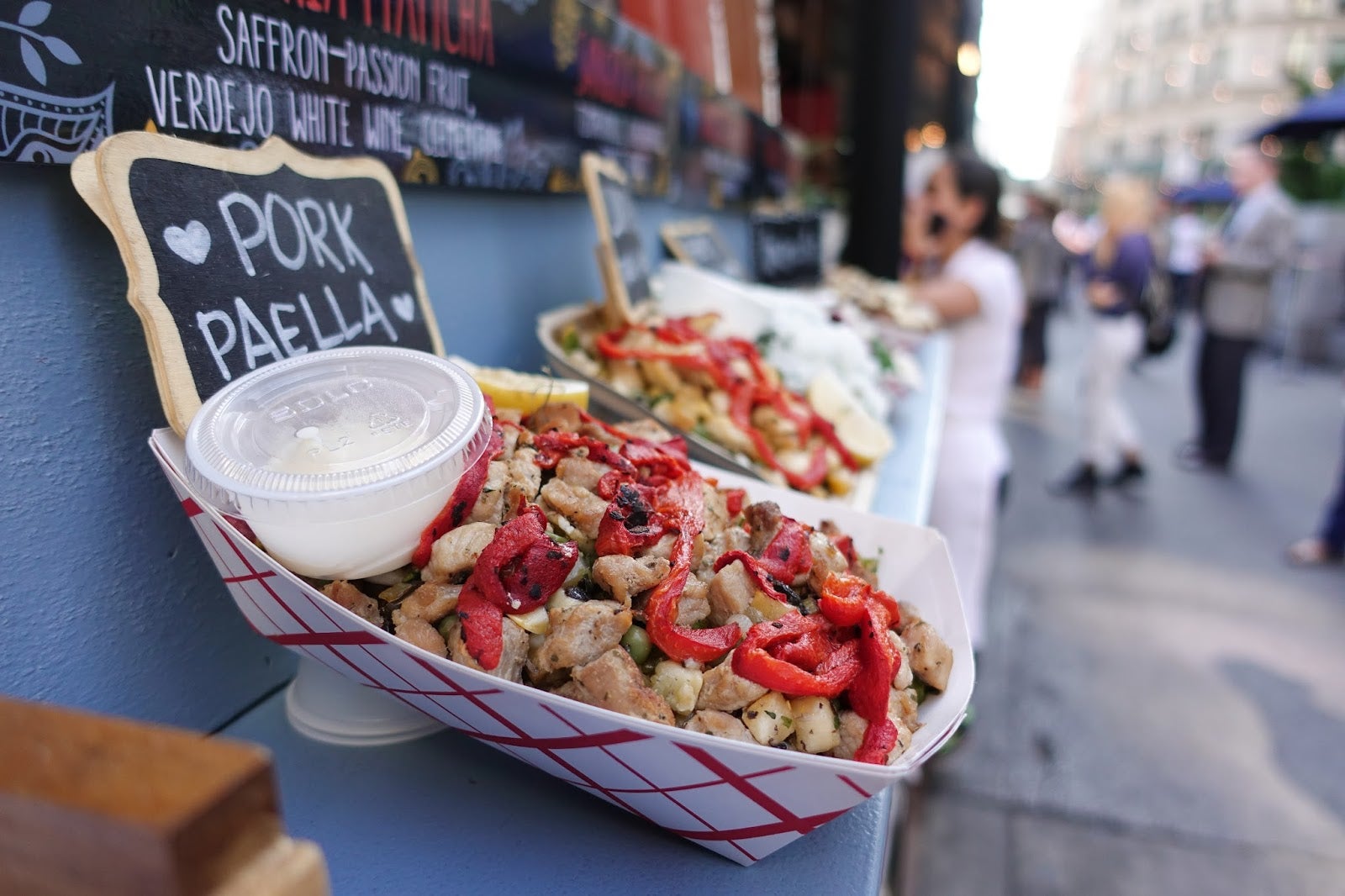 Speed, Speed, Speed
The press event was over the top. With professional performers doing crazy things in front of all of our lenses, it was designed to give the photographers a chance to evaluate the RX100 V's ability to capture action. Once there, I immediately set the white balance for tungsten as all the lighting was 3200K. Then I watched a few performers warm up and realized I'd need some high shutter speeds to freeze what they were doing. I ended up with an exposure of 1/1000-sec. at f/2.8 and ISO 2500. Then, I changed the drive speed from Single frame to High + and stepped into the abyss of 24 frames per second. I want to be clear here, that's not 24P shooting video. What I'm talking about is 24, 20 megapixel frames per second, and you can shoot a lot more than just 24 frames.
With the huge buffer, I was shooting hundreds of frames in just a few seconds. For a guy like me who's impressed by 12 frames per second on the new α99 II and 14 fps on the RX10 III, this is a whole other world. Before too long, I had set the drive speed to medium to get 10 fps. I started with a 128GB card and 25 minutes into the two-hour event, I got concerned because I only had enough card space for another 3,000 exposures. 24 fps is intoxicating, and made even more exciting when you turn off the audio sound of the shutter and go silent… talk about stealth on the golf course!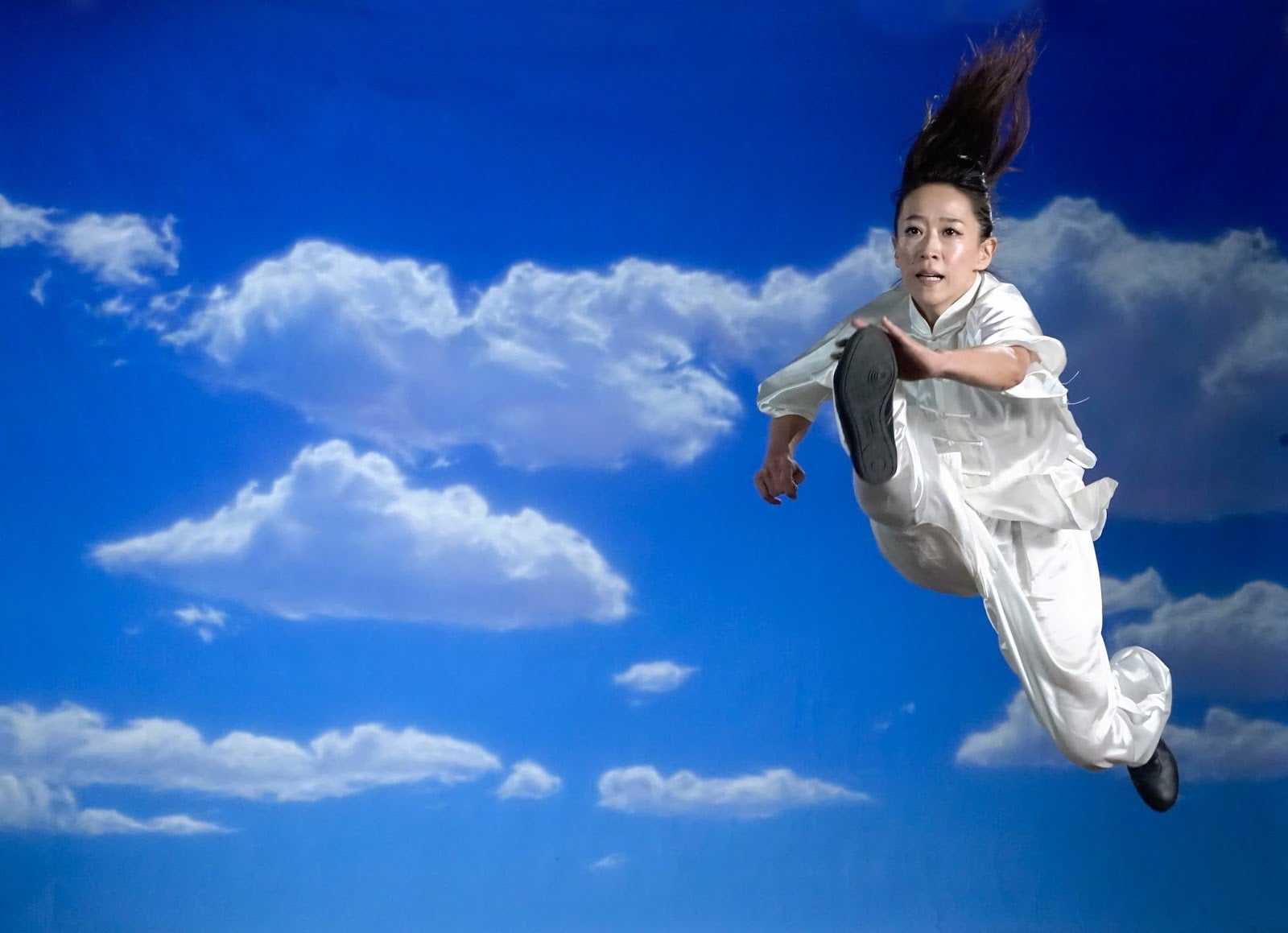 While I had never previously even held an older version of the RX100 in my hands, I realized very quickly (24 fps), that I would have to own one of these little wonders asap.
Optics
Many people discount crop-sensor cameras saying it's just too small to realize real bokeh, and that there's too much distortion. But honestly, the best camera on the planet is the one you have with you all the time. That should sound familiar. When you shoot wide open, and get close to your subjects, I found very pleasant bokeh that would rival many DSLR's. I found the 24-70mm (35mm equivalent) Zeiss Vario-Sonnar T* lens to be superb, even in low light. It's got a nice zoom range and at 24mm & f/1.8, it is stellar.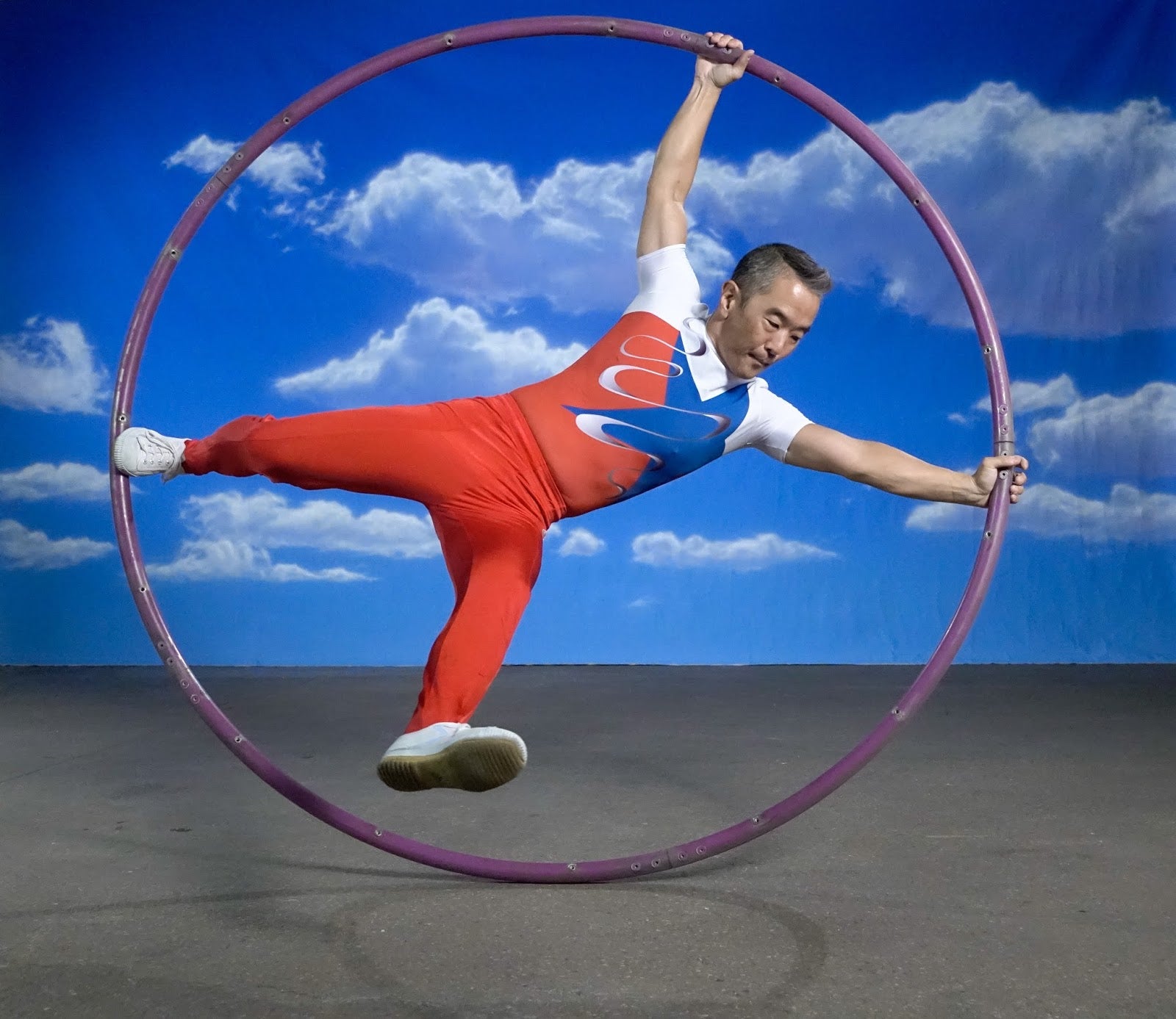 Inside the RX100 V is not the tiny little chip of the point and shoots of yesteryear, but a 20-megapixel 1" sensor. And as for the viewfinder, the only thing better than Zeiss, is that twice the Zeiss is really nice. In addition to the Vario-Sonar T* lens in the camera, the optics in the pop-up EVF are also Zeiss.
The EVF is really nice and even has a diopter for people like me who wear glasses.
All in all, I found my first experience with the RX100 V to be elegant, tasteful, fast, sharp, and fun.
All photos taken with the Sony RX100 V. You can see more from Patrick Murphy Racey on his blog.