A great picture is one that forces the viewer to look at every pixel. When I'm capturing an epic portrait or landscape, I frequently use a wide angle lens and the Sony 16-35mm f/4 is one I always have with me. Sony has two 16-35mm native mirrorless zooms, this one and the 16-35mm f/2.8 G Master (note: after six years of making mirrorless systems, Sony has more than 25 lenses that were specifically designed for full-frame Sony mirrorless cameras) and while the G Master is a fantastic lens, I sometimes prefer to travel with the 16-35mm f/4. That's the lens I used for this photo.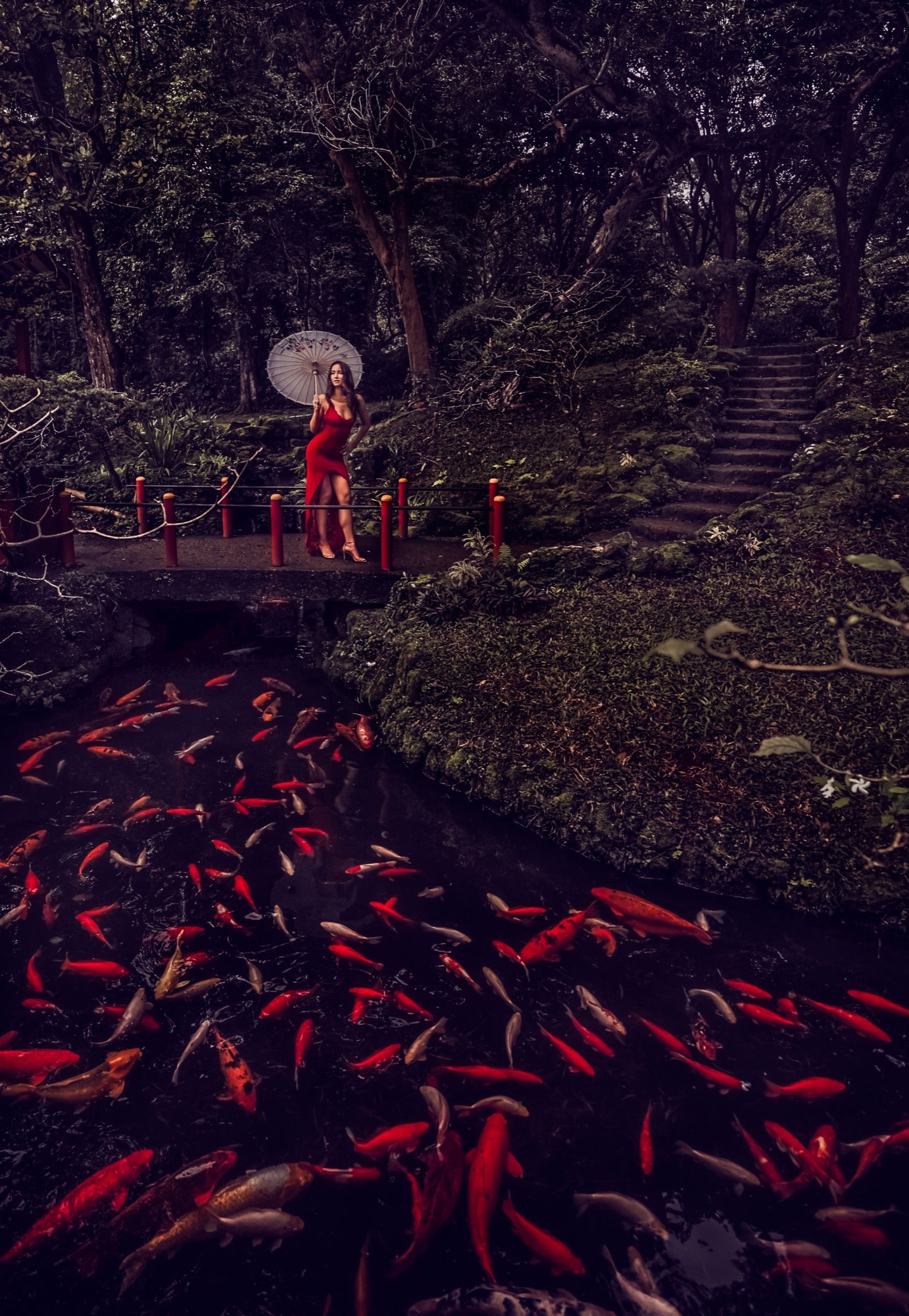 Sony α7 II. Sony FE 16-35mm f/4 lens at 16mm. 1/250-sec., f/4, ISO 100
This was one of those rare moments you have to be ready to capture, and you have to have a wide-angle zoom. I wouldn't have been able to get such a strong composition if I had been using a 24-70. With the 16-35mm at 16mm, it was possible to create an extremely dynamic image. I lined up the small creek in a way that leads your eye to the portrait, and the stairs behind the subject takes the viewer out of the frame. I was careful to position the model close to the center of the frame to avoid any possible wide-angle distortion (which is common with any wide-angle lens).
The random, unexpected moment within this photo were the fish. When people see this photo, they ask me if I Photoshopped any of those fish into the image. I did not! The fish must be accustomed to getting fed there because when I posed the model on the small bridge they all started to migrate that way, producing a WOW moment.