Darren Carroll (@dcarrollphoto) is a veteran professional photographer who covers some of the top sports event in the world. He was most recently at the 2021 US Open where he covered the tournament from beginning to end. For a professional like Carroll, the Sony Xperia PRO creates distinct advantages at the point of photo and video capture as well as delivery to clients.


Professional sports photography presents special challenges for the photographer. Essentially, you have almost no control over any aspect of what you're photographing. Top pros like Carroll excel by being students of the sports and by squeezing every possible advantage they can from their gear and new technology. Carroll is using the Xperia PRO at the point of capture as a monitor to get his images as dialed in as possible. "For me, the advantage is that you can turn the monitor so that your subject can see exactly what you're seeing in the viewfinder," he says, "and I can see the correct white balance, I can see the correct exposure – it's tremendously helpful."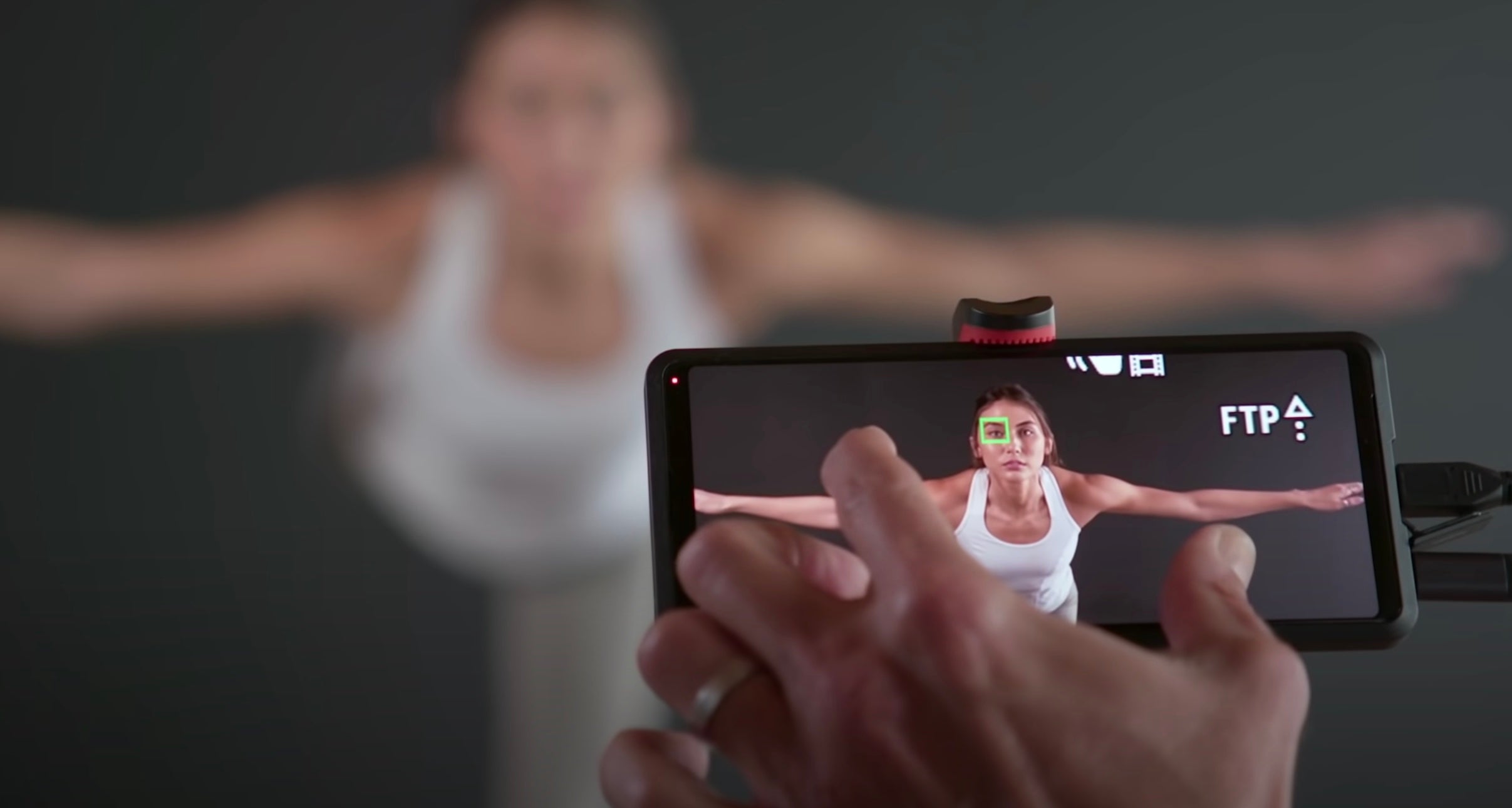 Competition is fierce within the lines and for photographers working outside those lines and today more than ever, speed is of the essence. The Xperia PRO gives Carroll an edge by allowing him to deliver images to clients and editors in the moment. "Clients need access to images quickly for a number of reasons, " he explains. "If it's an editorial client, they want to update their website with fresh imagery as soon as possible. When I'm out in the field, I can connect the Alpha 7S III to the Xperia PRO via tethered USB-C connection and then the Xperia PRO transmits those images via FTP, over the 5G network back to the client. I don't need an ethernet connection, I can just send my images right to the client." That's a huge advantage and it gives Carroll the confidence that he's going to be able to deliver the key photo to his editors as close to real time as possible.
"I also recently took advantage of the 5G capability in an NBA arena," explains Carroll. "We weren't allowed to shoot on the floor anymore, it was more of a roaming in the concourse thing. I was able to still shoot and be connected and high-speed transmit the images back to the office using the Xperia PRO. It's basically a wireless tether access point for 5G mmWave, which no other device can do. So that was extremely helpful. We'll use it for everything and if the high-speed 5G mmWave transmission is available where you are, it's fantastic."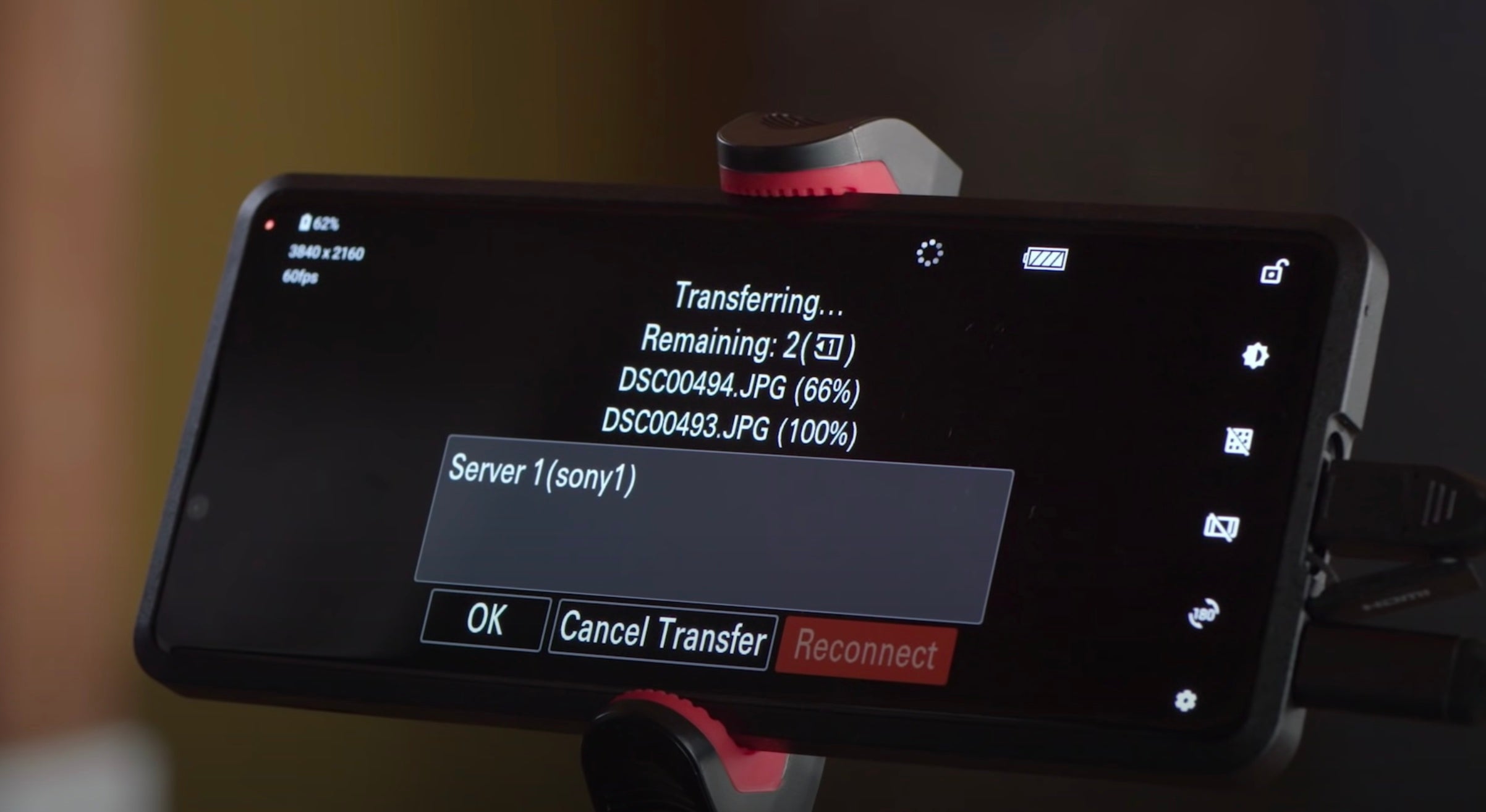 In addition to the device's support of 5G Sub-6 and 5G mmWave for high-speed data transfer, the Xperia PRO is engineered to optimize signal reception, something that has saved Carroll on numerous occasions when the area's signal was unreliable. He recently used it while shooting out on the golf course. "I was shooting for PGA of America. We had our own AT&T Wi-Fi hotspot there and images weren't going through. I was able to just switch on the Xperia PRO with the Verizon network and boom, everyone started using that basically for the rest of the week. I even had another client trying to provide another way to transmit and it wasn't working. So that has saved me on numerous occasions."
All-in-all, the Xperia PRO is a device that greatly minimizes the amount of gear Carroll needs to carry out his entire workflow. "As I was using it, it occurred to me how well this device compliments the Alpha system," Carroll says. "Not only as a transmission device and not only being able to tether into it and use the Tag & Transfer app to caption your images for you, but it's similar in terms of workflow in that it's one device that does everything that I need. I can use it to transfer images, to capture images, to caption images. I can use it as a video monitor. Or I can use it to shoot video and to shoot still images with Cinema Pro and Photo Pro."
See more of Darren Carroll's photography including his images from the 2021 US Open on Instagram @dcarrollphoto and on his website www.darrencarroll.com.