Bringing STF (Smooth Trans Focus) to the E mount, the new 100mm f/2.8 G Master promises to be a powerful new tool for portrait and wedding photographers in particular. The new lens is the 4th in the G Master line with optical and build quality of the highest standard. Compatible with Sony full frame and APS-C mirrorless cameras, the new lens creates unparalleled depth and dimension with its ability to render extreme sharpness and ultra-smooth bokeh.
Sony Artisan Miguel Quiles had a chance to use the lens. Shooting in the studio and outdoors he says, "In my portrait photography, I want it to look like the subject's face is coming out of the picture, separated from the background. This lens gives me that. The sharpness is exceptional and the beautiful bokeh gives the photo an almost 3D look."
If you're at WPPI 2017, stop by the Sony booth to see the new lens first hand.
Here's more from the official Sony press release:
FE 100mm F2.8 STF GM OSS Telephoto Prime Lens
A specially designed mid-telephoto, full-frame prime lens, the new 100mm STF is built to produce truly unique, magnificent and beautiful bokeh while maintaining the exceptional standard of resolution that is showcased by Sony's entire line of flagship G Master series lenses, making it a powerful photographic tool for any portrait, fashion, nature or wedding photographer.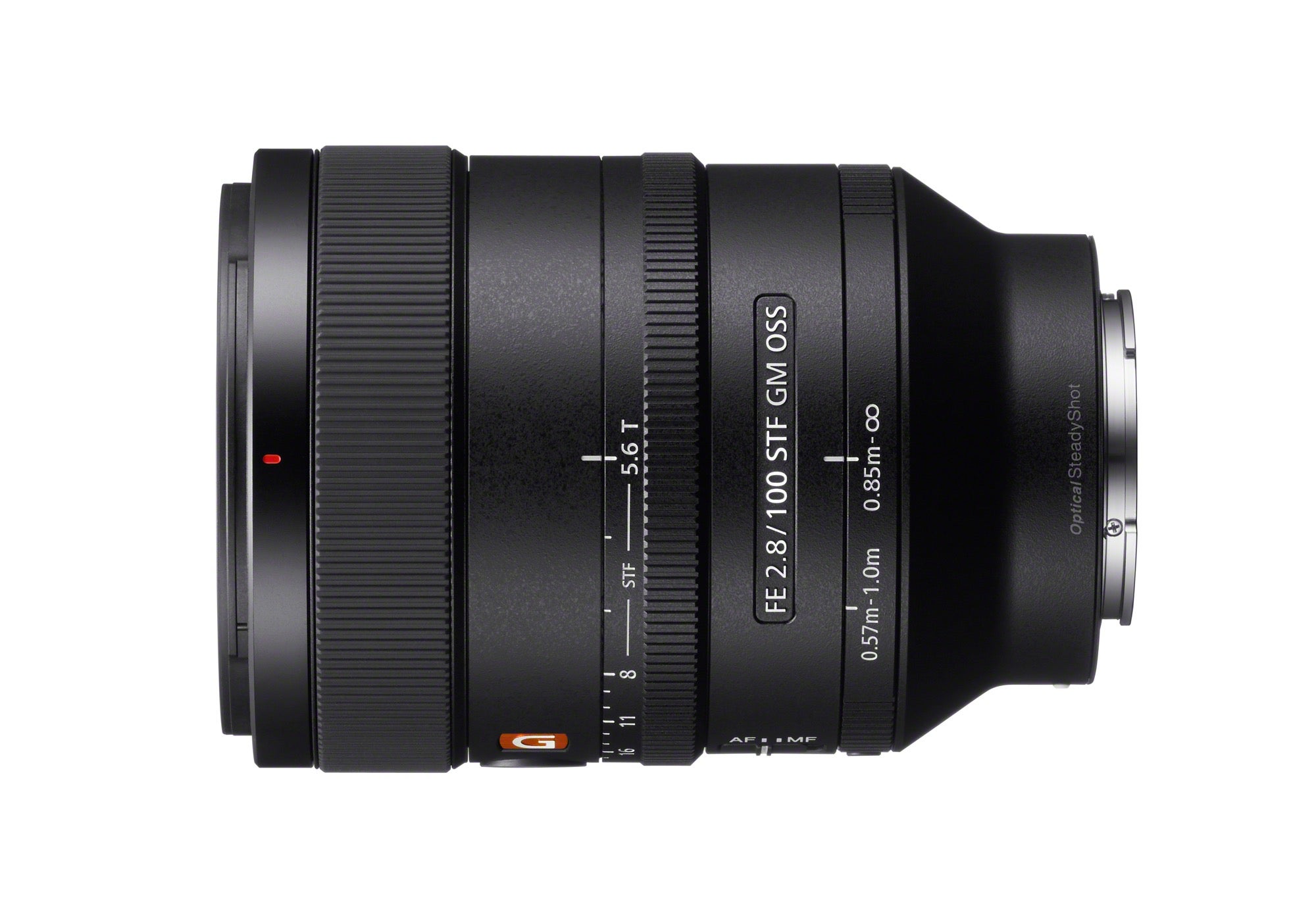 These impressive defocus capabilities are made possible by the lens' advanced optical structure, as it features a newly designed 11-bladed aperture and a unique optical apodization lens element. Similar to a neutral density filter that increases in density towards the edges, the apodization element creates beautiful transitions of in-focus to out-of-focus areas within an image, making for exceptionally soft, smooth bokeh that adds depth and dimensionality. This allows the subjects to stand out against beautifully defocused elements in both the foreground and background, producing an image that is naturally pleasing to the eye. The design of the lens also ensures that vignetting is kept to an absolute minimum, ensuring optimum image quality.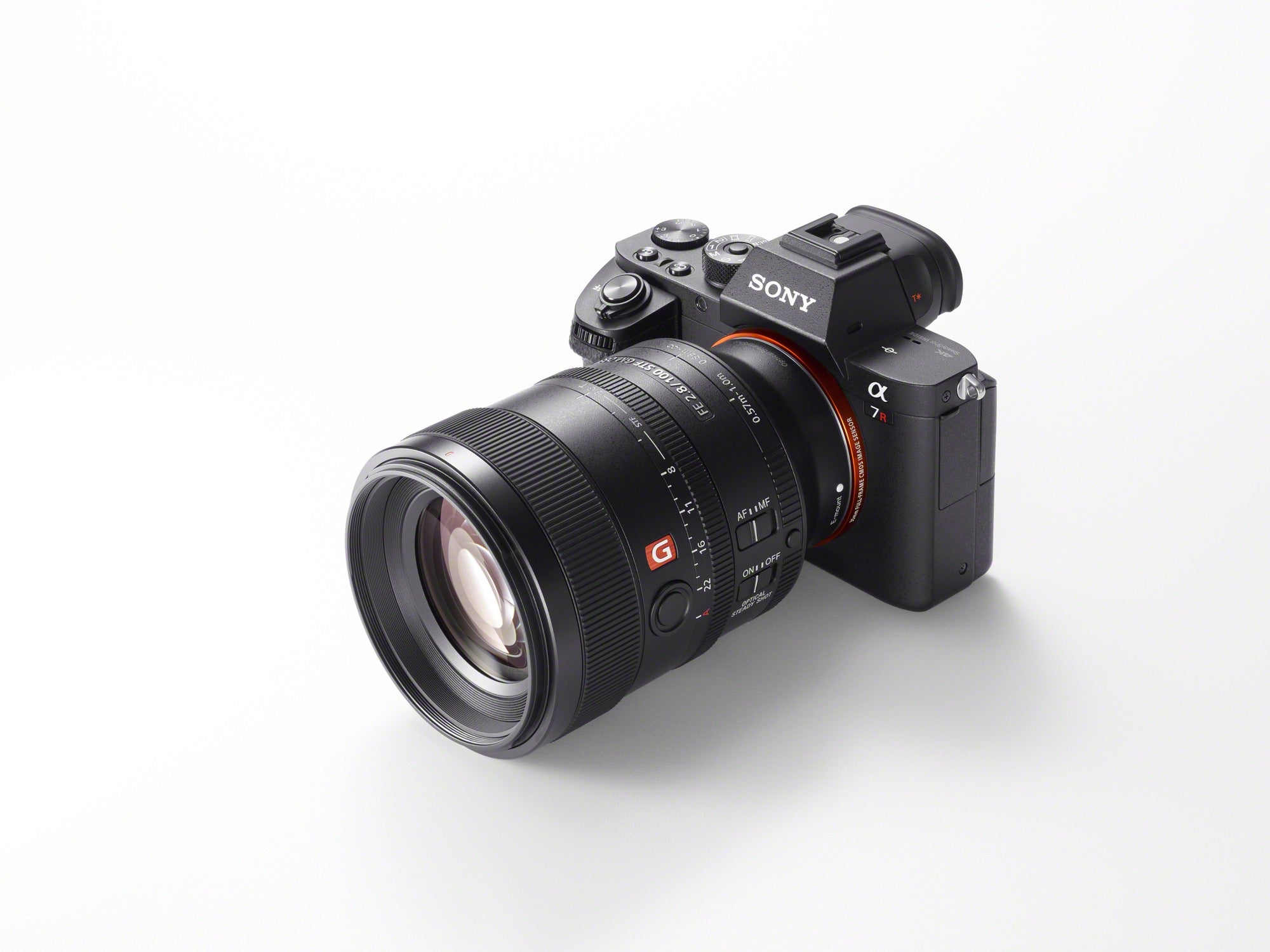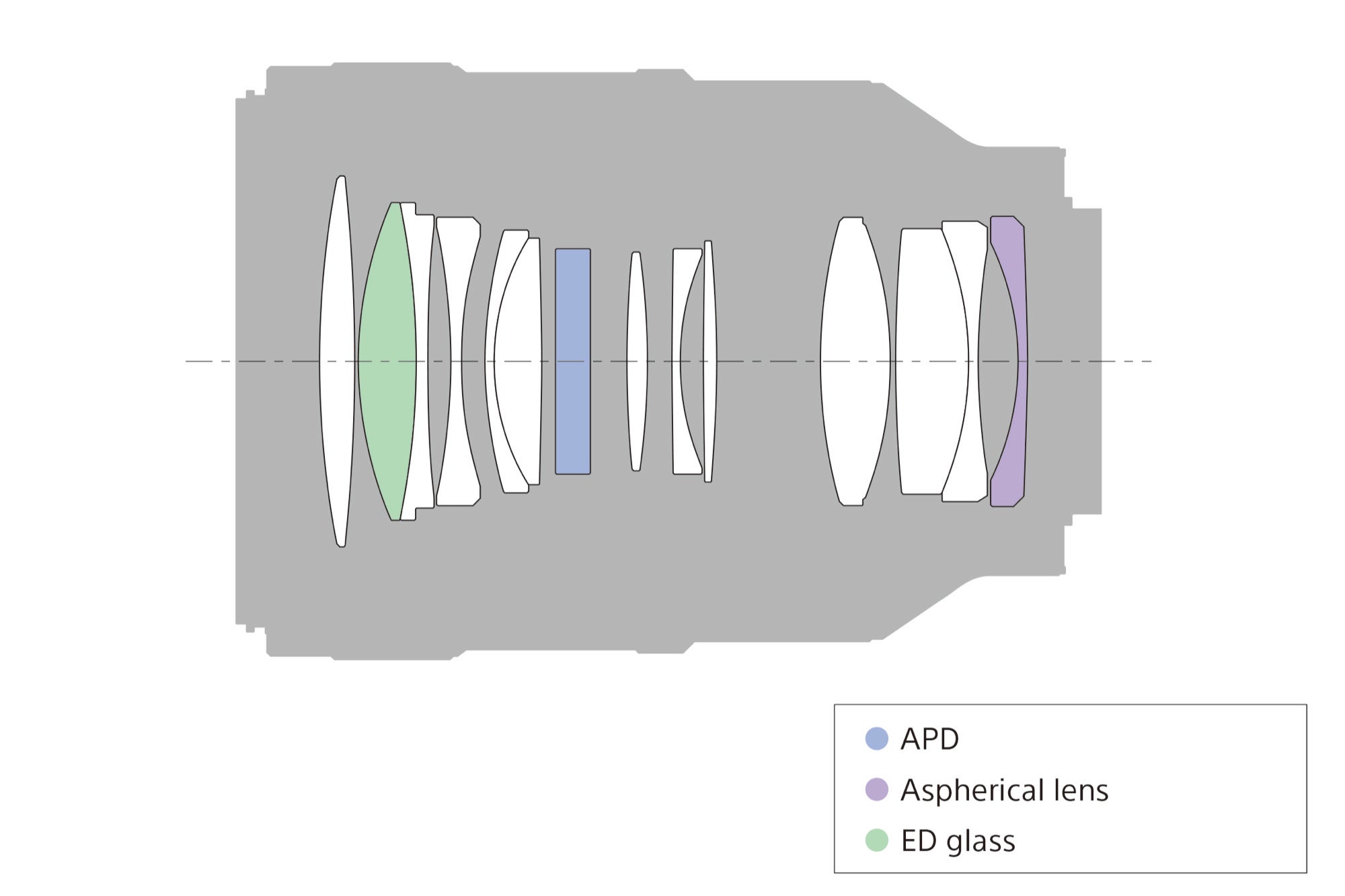 Additionally, the new 100mm lens supports both contrast AF and focal-plane phase detection AF, and has a high-precision, quiet direct drive SSM (Super Sonic Motor) system that ensures exceptionally fast and accurate AF performance. The SEL100F28GM also offers up to 0.25x close-up capabilities with a built-in macro switching ring, built-in Optical SteadyShot™ image stabilization, a customizable focus hold button, AF/MF switch, aperture ring and more. It is dust and moisture resistant as well.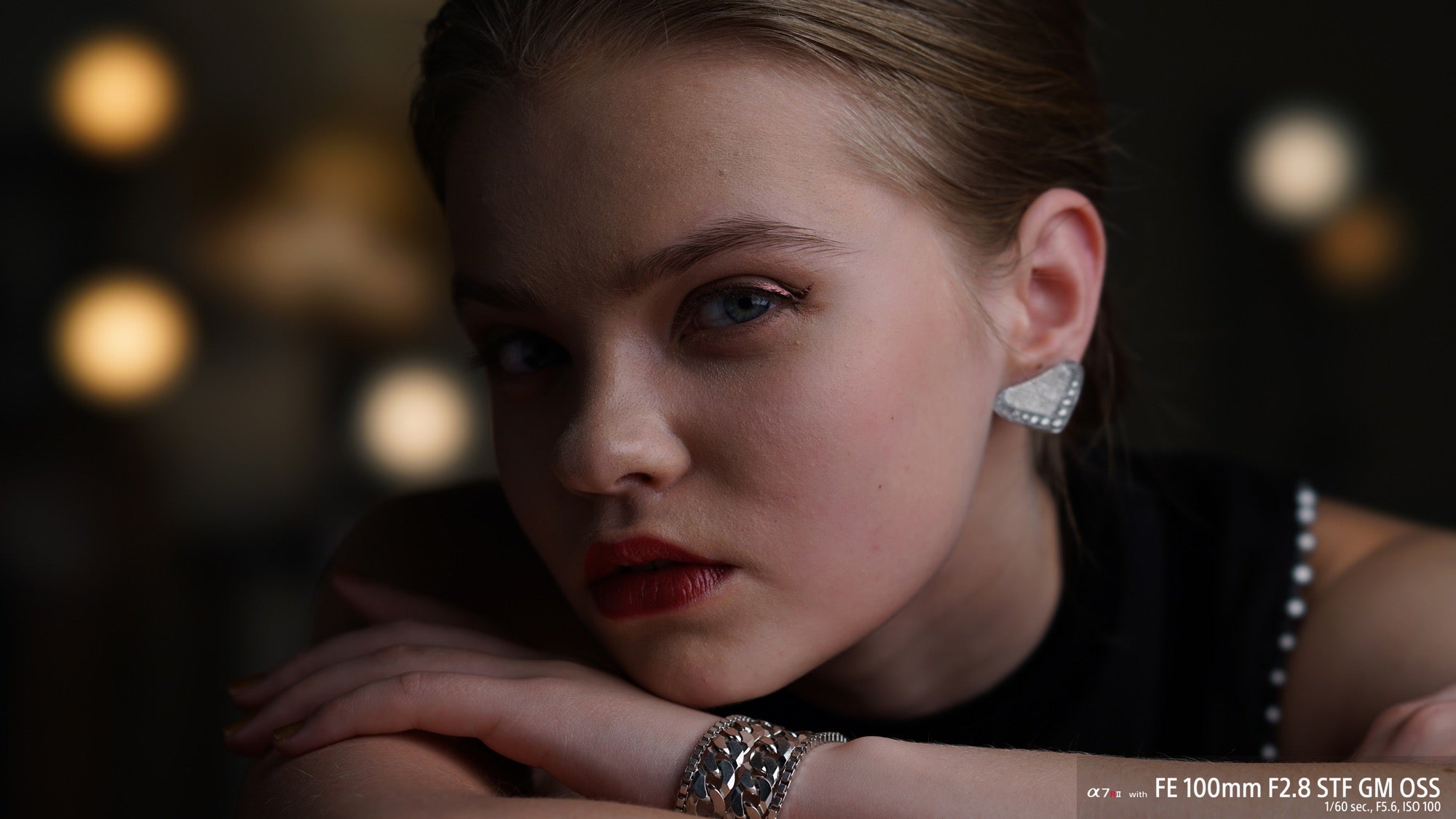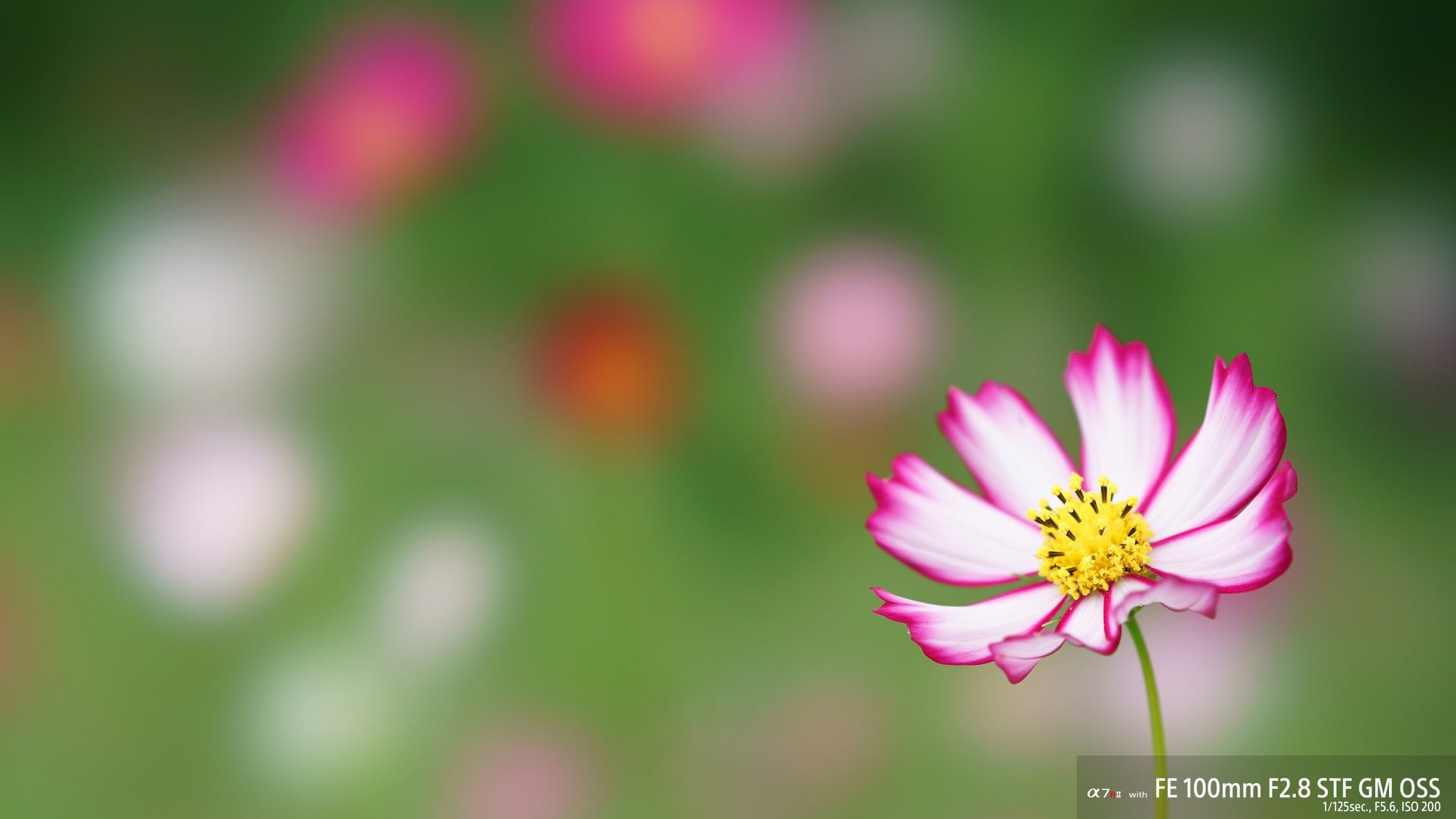 Pricing and Availability
The new 100mm f/2.8 STF G Master will ship this March to authorized dealers throughout North America.
The new FE 100mm F2.8 STF OSS GM Telephoto Prime Lens will be sold for about $1,500 US and $2,050 CA.
Supplemental lens hoods for each of the new models will also be available for purchase as well. Pricing and shipment timing are not yet available.
A variety of exclusive stories and exciting new content shot with the new lenses and other Sony α products can be found at www.alphauniverse.com (http://www.alphauniverse.com/), Sony's community site built to educate, inspire and showcase all fans and customers of the Sony α brand.
Content is also available at the global Sony Photo Gallery and the Sony Camera Channel on YouTube . Detailed information pages within Sony.com for the new products can be found at:
SEL100STFGM (US)
SEL100STFGM (CA)
            
Please follow #SonyAlpha on Twitter and visit @SonyAlpha on Instagram for all of the latest α camera news and content direct from Sony.