One of the first lenses I ever used on the original α7 was the venerable FE 55mm f/1.8 Zeiss. It set a new benchmark for me as the sharpest lens I had ever used in my 30 year career as a photographer. I love the 55. It's small, lightweight, not very deep, and fast. I love that lens so much, I've been watching for a good deal on a used one so I could use two at the same time for video interviews. On the moving picture side of things, not all lenses are created equal. Some tend towards stills only with fast, herky-jerky AF, while other optics are silky smooth which are prefect for video but too slow for sports stills.
The 55 was always a go-to lens for anything I shot and I often found excuses to shoot it on assignments where it wasn't really called for. I mainly just wanted to shoot it so I could look at the eye candy it produces on my 28" 4K monitor.
I was at WPPI this year when the new Sony Planar T* FE 50mm f/1.4 ZA Lens first showed up in a plexi-glass case. I was excited to see if Sony and Zeiss had teamed up to make a 55 killer. But when I tested it, it was very slow to AF and seemed sluggish and lethargic. As I do a fair amount of sports photography (basketball), I decided that it was a lens I could live without and gave it a pass.
Fast-forward to a few weeks ago when I was in Singapore to help launch the α9, and a Sony guy there asked me about the newer 50 and what I thought of it. I told him the same thing that I wrote above, that I knew it was sharp, but that it was too slow in AF performance to justify for my work. He laughed and asked if I had tried it since the new firmware update had come out. It turned out that as I was flying some 27 hours to get to Singapore from my home in Knoxville, TN, a bunch of lenses got FW updates and the new 50 was one of them. He encouraged me to try it again.
I did, and was blown away.
Sony's engineering prowess is not limited to bringing out new camera bodies and cranking out newly designed lenses in record time. They are also brilliant at backwards engineering performance into products they already made.

So a few minutes after I tried the lens for the second time on the α9, I wanted to see how it worked on something moving really fast. Fortunate for me, they had these crazy Tai Kwan Do guys there for the media and for pro's to test the α9 with.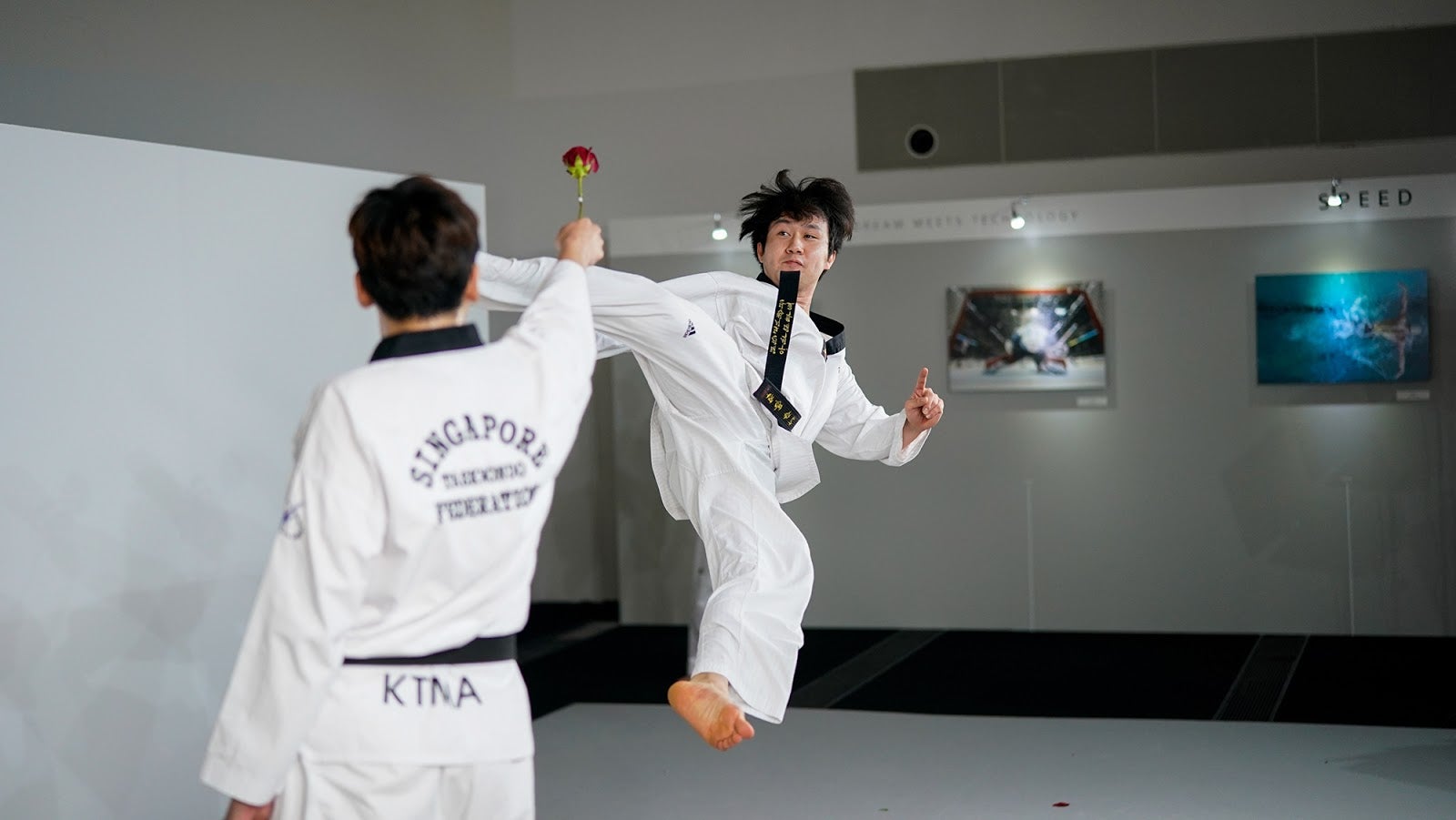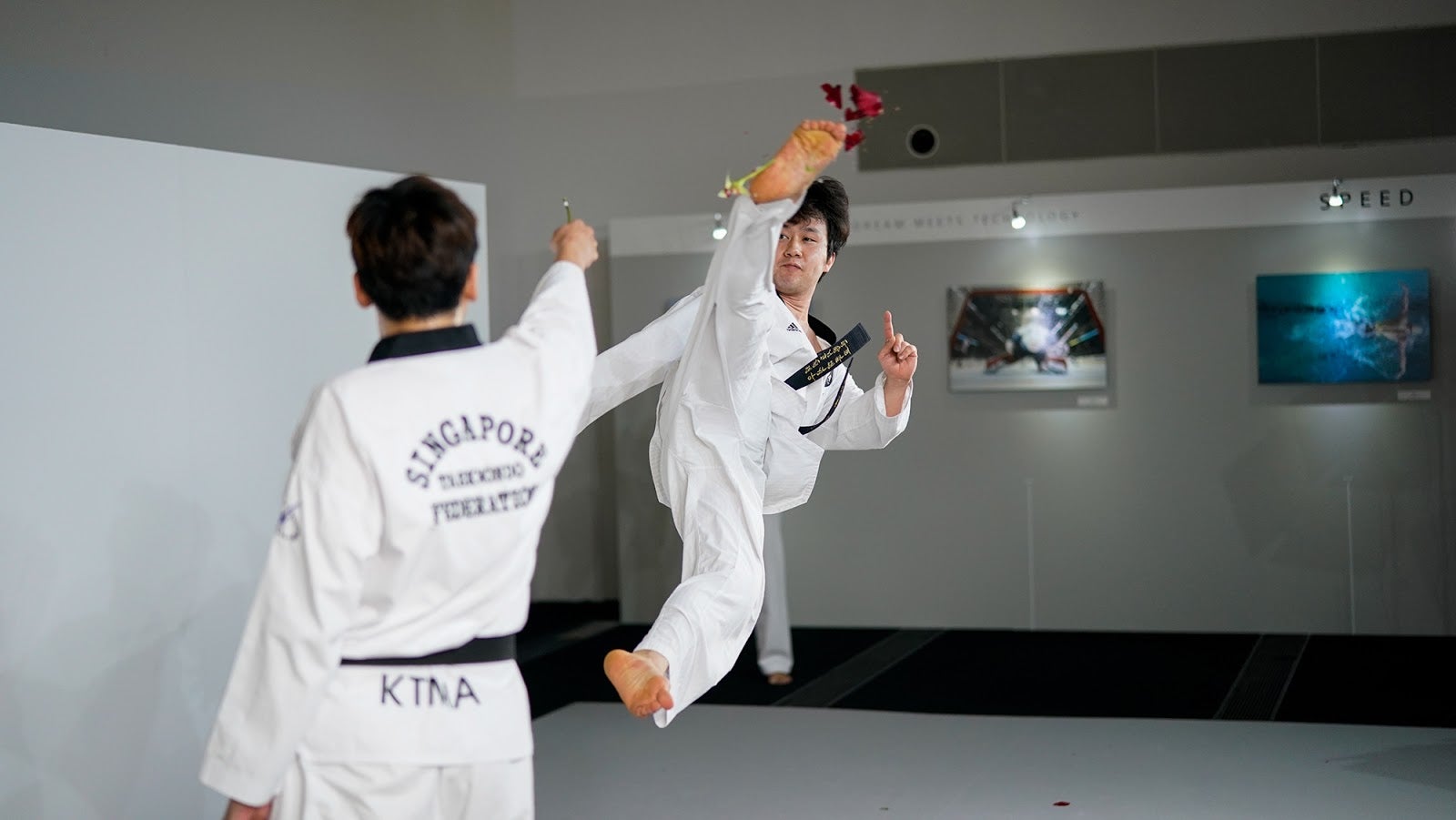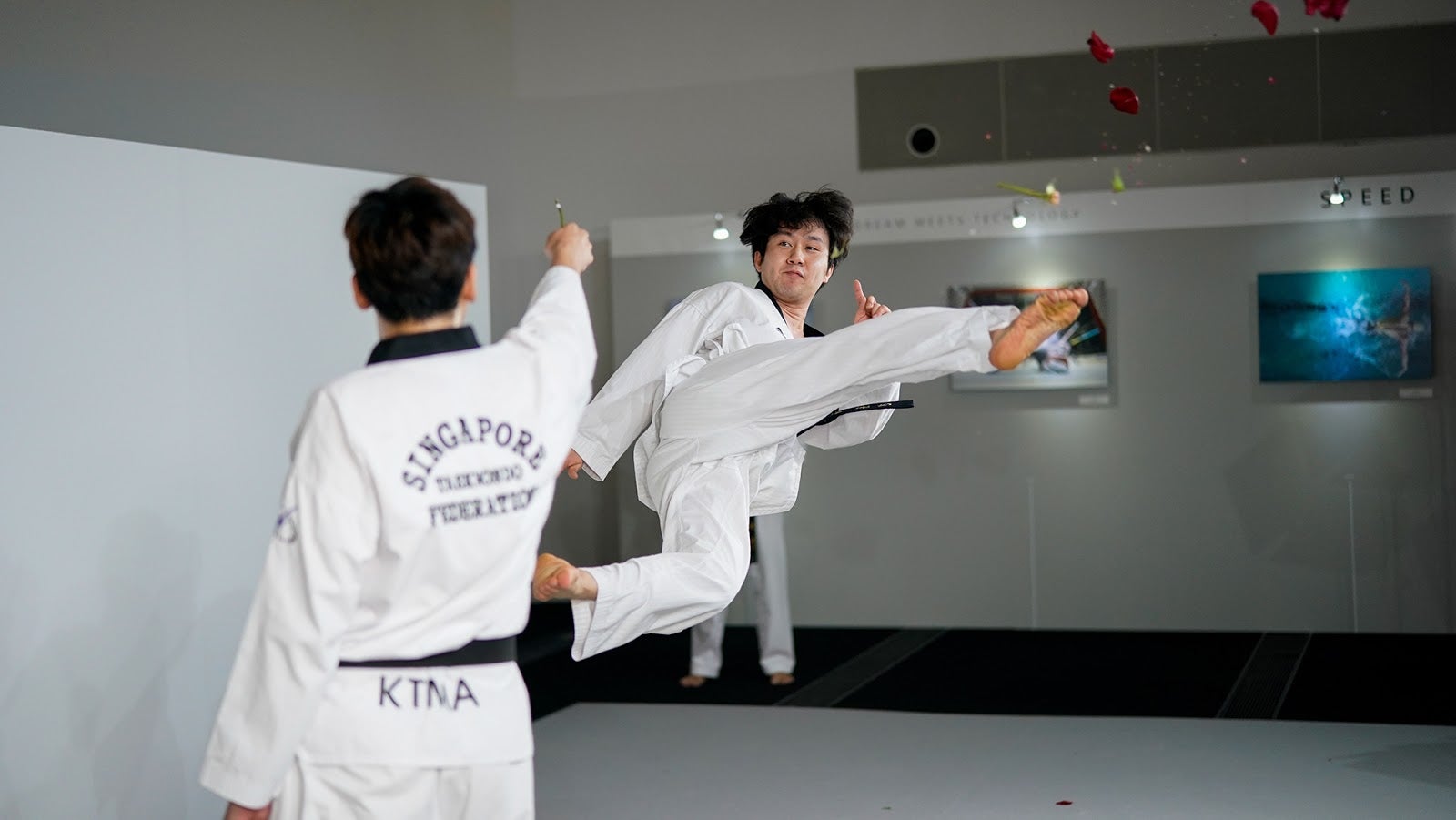 Photo sequence by Patrick Murphy-Racey. Sony α9. Sony Planar T* FE 50mm f/1.4 ZA lens. Sequence shot at 20fps using Face-Detect AF.
I shot this series at 20 fps. And what's crazy about these photos is that it would have been impossible to make these pictures using AF on anything Canon or Nikon makes right now because it was shot with Face-Detect AF!!! So the camera is ignoring everything but the fighter's face at all times.
Last, the de-click feature of the new 50 is very useful for doing video and film work. It is buttery smooth and you can really ride that aperture so that your transitions from bright to dark and vice versa look more organic and natural.