Sony Artisan Chad Wadsworth was one of the first photographers to put his hands on the new Sony FE 16-35mm f/2.8 G Master lens before it was officially released to the rest of the Alpha Universe. He took it to the limit, including shooting some at Kando Trip 1.0 and in his review of the lens' performance that came out this week, it held up to the test.
Wadsworth begins by praising the high-end build quality, an expected but appreciated feature. "No doubt, the lens is well constructed, just like the other GM models. High quality plastics, metal and glass are combined in an attractive design with solid ribbing for focus and zoom rings."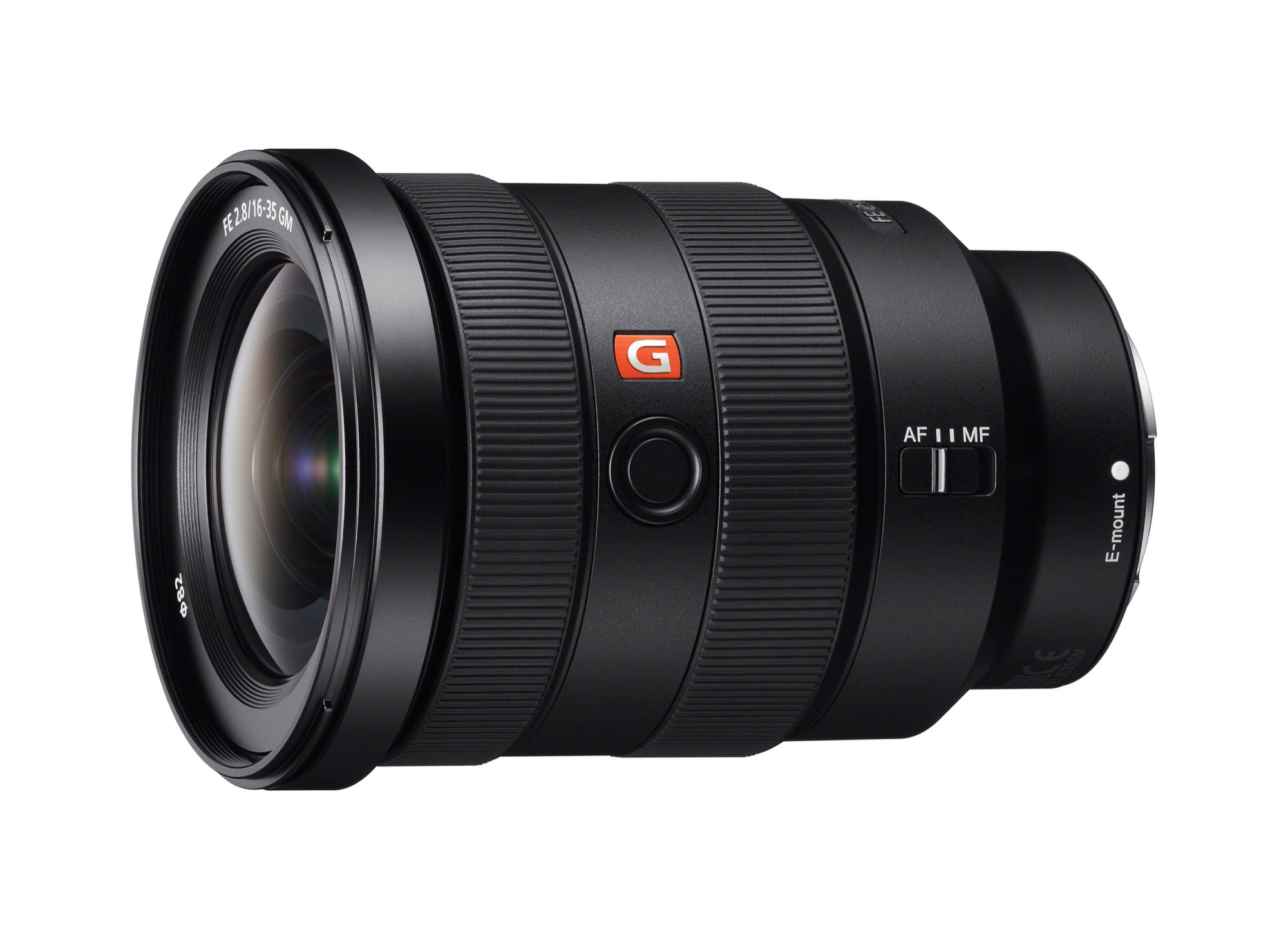 He's also quick to note the versatility of such a powerful zoom, "For a wedding or event photographer, or a photo journalist, the ability to instantly vary your field of view is essential. I recently admitted to myself that I was booking more work that would benefit from that kind of flexibility, as long as it didn't sacrifice quality." Wadsworth, a seasoned pro when it comes to shooting some of the biggest music festivals, concerts, and behind the scenes tour footage, goes on to share that while he doesn't normally shoot wider than 25mm he was pleasantly surprised by the results when we expanded to 16mm, "...the wider aspect captured many interesting details and moments that would have been lost on a tighter crop."
Taking portraits at 35mm, "a field of view that can be surprisingly impactful for portraits", Wadsworth marveled at " the ultra sharp details and smooth transitions reminiscent of a fast prime".
The newest Sony G Master lens is also great for commercial work as Wadsworth demonstrates in a recent shoot he did for a friend's porcelain studio."This job was a perfect example of work that would be well suited for a wide zoom like the FE 16-35 f/2.8 GM... I was concerned about the mixed lighting in the studio and how the GM would handle it – wanting the images to have a smooth, organic feel to them that I think the lens ultimately produced." He went on to add, "It was also nice to not have to switch lenses in a studio filled with particulates waiting to invade the α7R II's sensor the second it was exposed."
Pivoting to a real estate shoot, Wadsworth admits "I was skeptical that a zoom could handle the task and not produce ugly distortion of the horizontals and verticals. I was pleasantly surprised. In fact, the success of the 16-35mm GM on this job is what convinced me this lens needs a place in my bag."
Wadsworth rounded out his test drive with some poolside fashion portraiture at the Austin Motel. He says "The GM handled everything from a tight fashion portrait to wide landscapes with results equal or greater than most primes."
In conclusion, the Sony Artisan of Imagery concludes "the best thing I can say about the FE 16-35mm f/2.8 GM is that it made me forget I was shooting a zoom both during the capture and more impressively, during the edit... auto focus was quick and accurate, colors were neutral and sharpness was excellent. But most importantly, this lens, while "clean", never felt clinical."
Check out some of Chad's stunning images below. To see more and read the full review go to Chad Wadsworth's website at chadwadsworth.com.