Elliot MacGuire (@elliotmacguire) is a Sony photographer based in Delaware. We recently came across this photo of his on Instagram and connected with him for a quick recap on how he captured it. Keep reading to see how he snapped the shot with his Sony Alpha 1 camera and Sony 200-600mm f/5.6-6.3 G lens. Give his account a follow for more landscapes, wildlife and more.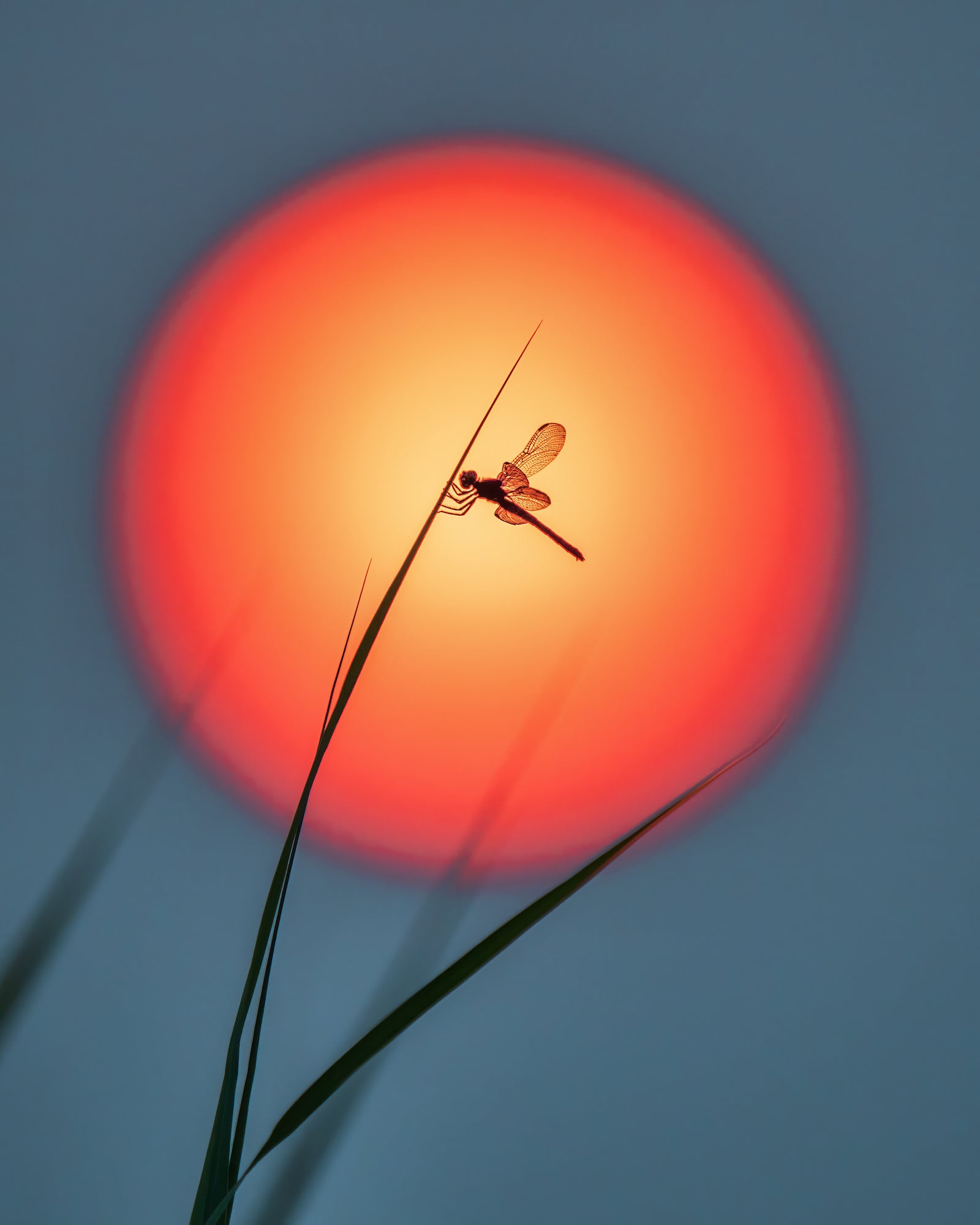 Photo by Elliot MacGuire. Sony Alpha 1. Sony 200-600mm f/5.6-6.3 G. 1/1250-sec., f/6.3, ISO 320
"I took this photo in Dewey Beach, Delaware in July 2021. Smoke from the wildfires had made its way over to the East Coast, giving us some rather unusual sunrises and sunsets. I had bought my Sony Alpha 1 the week prior so I was eager to test it out with my Sony 200-600mm f/5.6-6.3 G lens with these unique sunrises and sunsets as backdrops."
MacGuire didn't originally set out to capture a dragonfly against the sunset, but the speed of the Alpha 1 allowed him to quickly pivot and capture this image. "That evening I had originally set out to photograph Ospreys in their nests with the sun setting behind them, but they were nowhere to be found. However, while patiently awaiting the Osprey I noticed droves of dragonflies flying from reed to reed. Mesmerized by their dance, I turned my camera toward them to capture the sight. While it wasn't the shot I'd originally set out for, the Alpha 1 was ready for anything."
See more of MacGuire's work on Instagram @elliotmacguire.