Maine-based photographer Tom Davin (@tomdavin) often posts images of the beautiful landscapes he encounters throughout his home state. We recently saw his image of this historic lighthouse in Cape Elizabeth, Maine and we connected with him for a little more on how he captured it with his Sony Alpha 6600 camera and Sony 16-55mm f/2.8 G lens.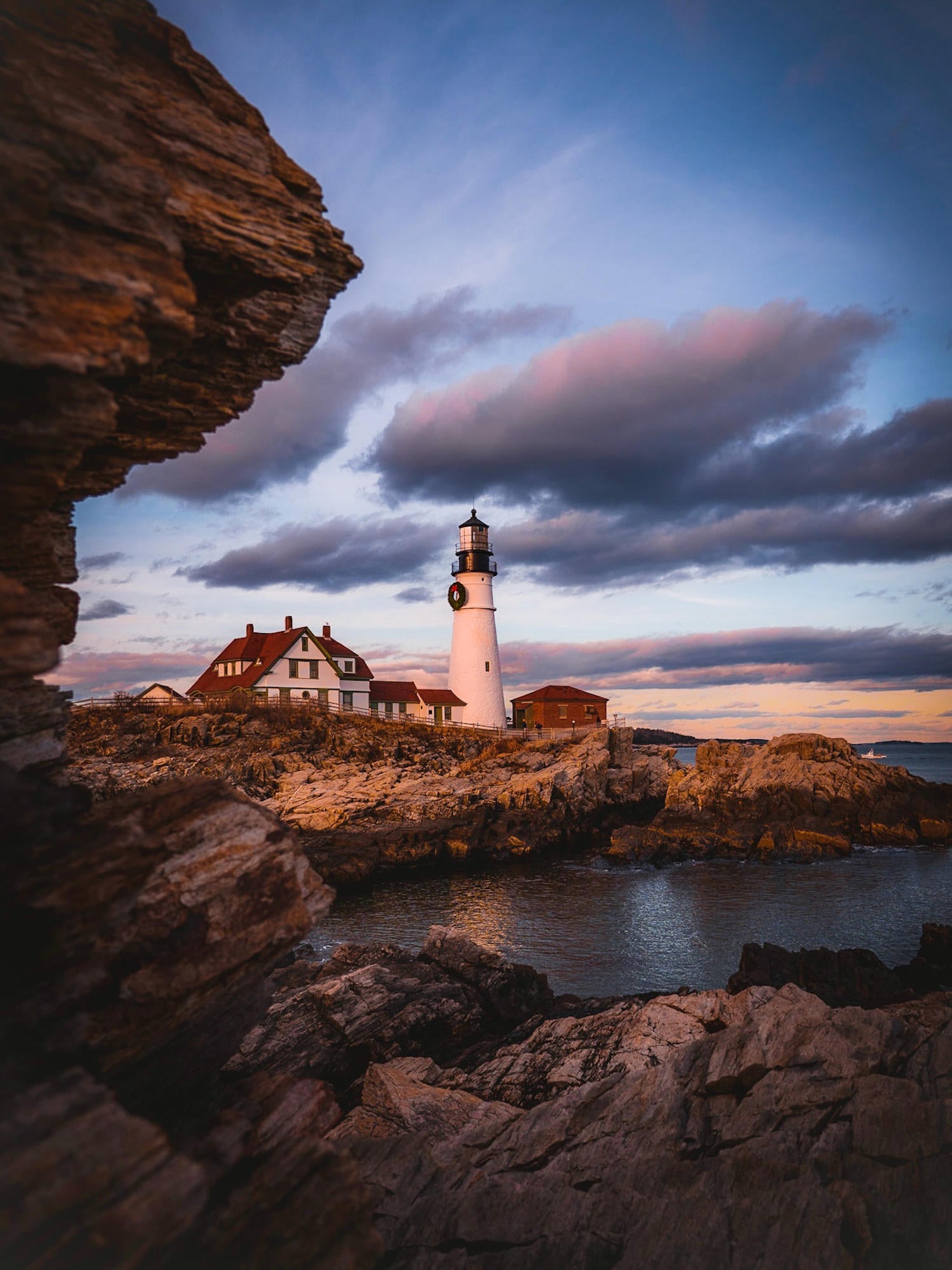 Photo by Tom Davin. Sony Alpha 6600. Sony 16-55mm f/2.8 G. 1/1000-sec., f/3.5, ISO 100
See how Maine-based photographer Tom Davin captured this beautiful lighthouse landscape with an APC-C Sony Alpha camera and a sleeper G-series zoom lens.
"This was taken at Portland Head Light in Cape Elizabeth, Maine," Davin explains. "I was nearby in Portland for the day, and remembered I had my camera with me. I decided to head to the lighthouse as Golden Hour was approaching. I was using a Sony Alpha 6600 camera with a Sony E 16-55mm f/2.8 G lens, which is my go-to lens for most of my landscape photography. It travels with me everywhere since it's so lightweight and great for any type of shooting."
"I wasn't expecting to shoot that day, so I hadn't really planned anything out. I got to the location and the sun was in and out from behind the clouds. I wasn't sure I'd be able to capture anything exciting, but it's such a beautiful spot, I decided to try anyway. I found a cool spot where a giant rock framed the lighthouse nicely, and the sun finally peaked out as I was setting up. I'm happy I went!"
See more of Tom Davin's work on Instagram @tomdavin.