In performance driving circles, the term "sleeper" refers to a car that looks mundane, but packs a powerful punch under the hood. It's the unassuming hatchback that goes 0-60 in 4.1 seconds and leaves the competition playing catch up. There are photography sleepers as well. We're looking at a group of Sony G-series sleepers that might get overlooked, but they've got it where it counts. This group of prime and zoom lenses gives you high-performance and excellent value, the very definition of sleepers.
Check out this group of prime and zoom lenses that gives you high-performance and excellent value, the very definition of sleepers.
Sony 24-105mm f/4 G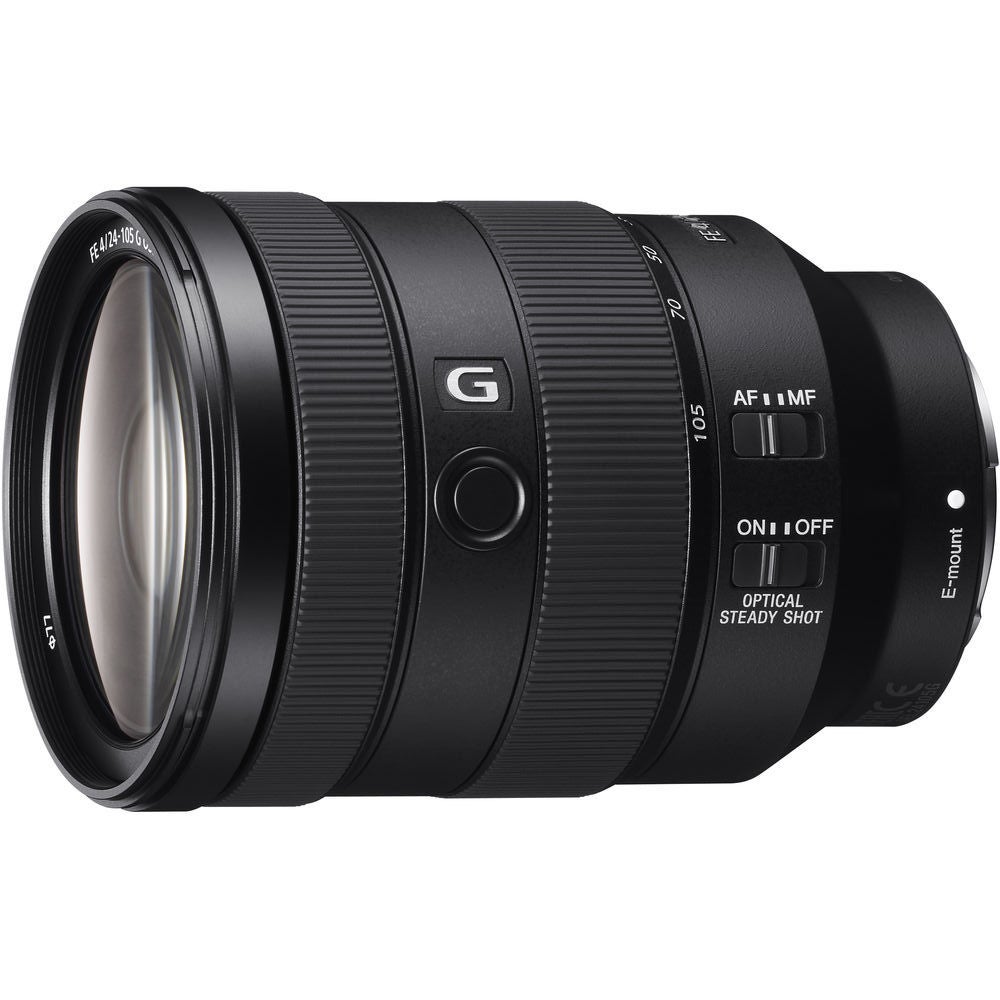 One of the most versatile standard zoom lenses available today, the 24-105mm f/4 G is perfect for street, travel, landscape, architecture and portraits. Being one of the smaller and lighter zoom lenses makes it even more desirable for those wanting to shoot a variety of styles without having to change your lens. It has image stabilization, and the focus is reliable and quiet, making it an ideal choice if you are using it for video.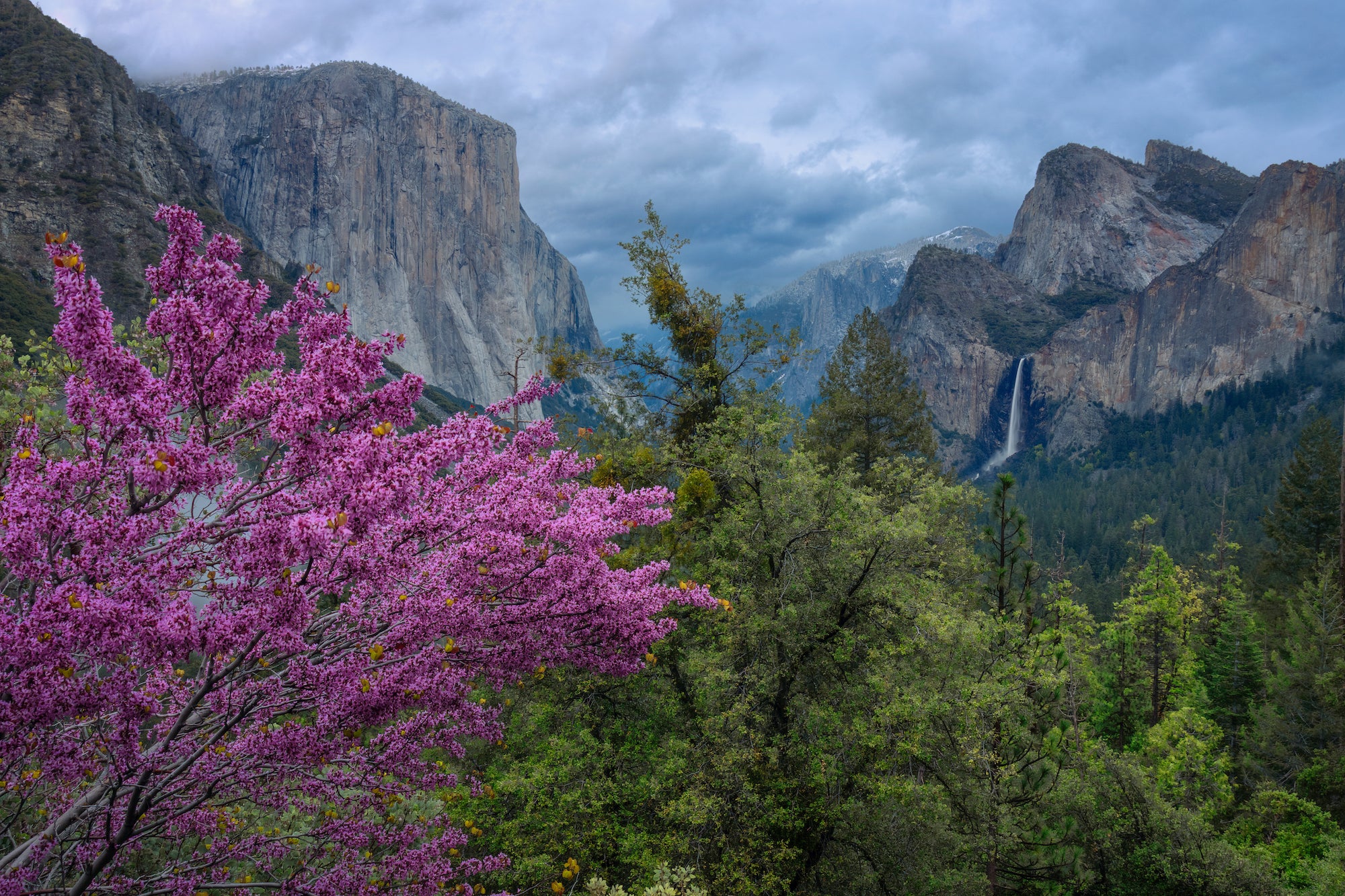 Photo by Don Smith. Sony Alpha 1. Sony 24-105mm f/4 G. 1.6-sec., f/16, ISO 100
"This is truly one of my workhorse lenses for landscapes. If I must go out with one lens, this is usually it. The 24-105mm hits the sweet spot so often with my compositions, and even though it is not a GM lens, it should be – it is razor sharp." – Don Smith, What's In My Bag: Go Inside A Landscape Legend's Ultimate Sony Alpha Kit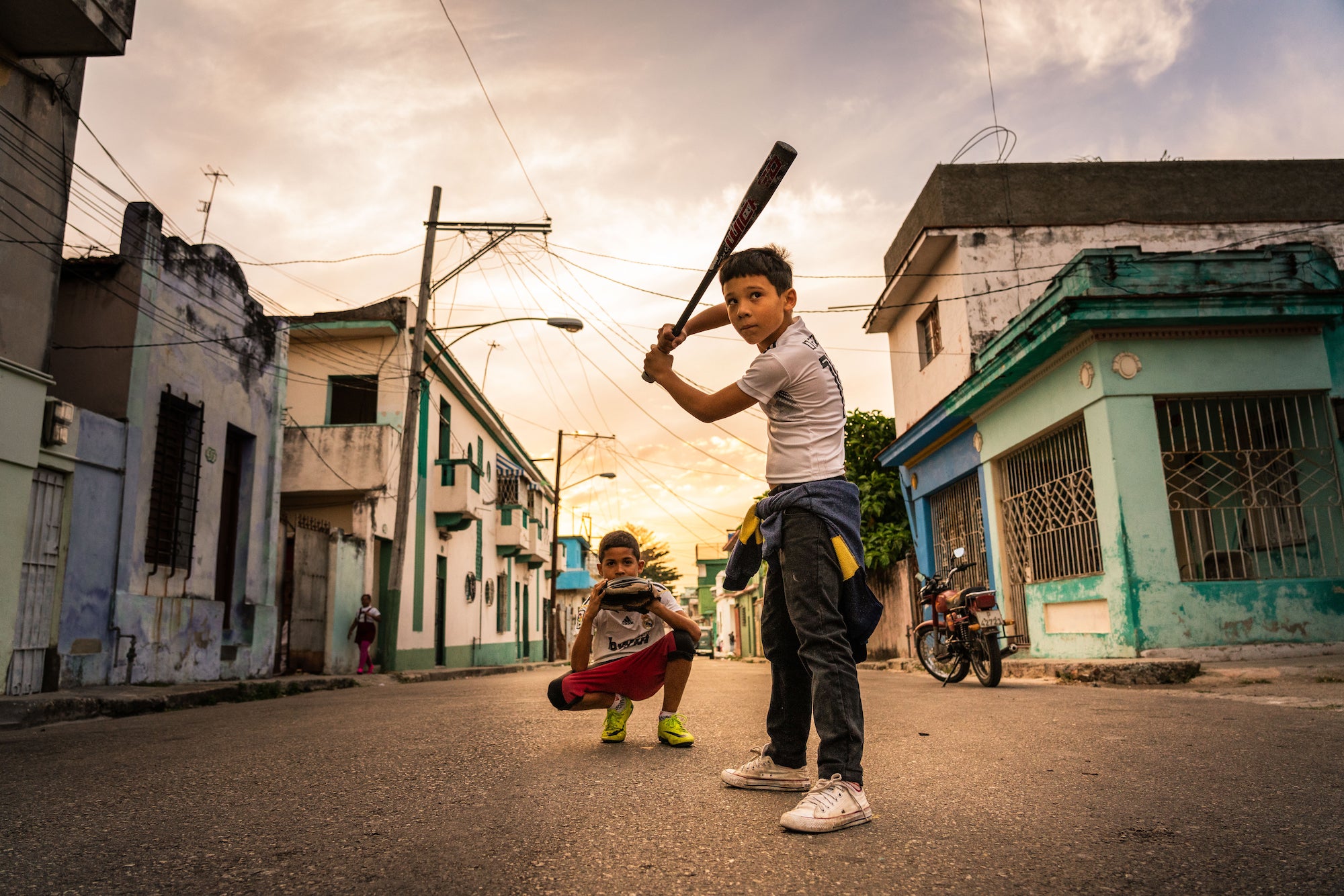 Photo by Jean Fruth. Sony α7R III. Sony 24-105mm f/4 G. 1/500-sec., f/4, ISO 1600
"I call this my 'walking around lens.' I use this while traveling if walking to dinner, taking a leisurely stroll on the streets of Cuba, or in a situation where I am just going to have one body, one lens and want maximum versatility. The wide focal length provides so much versatility, allowing me to capture a landscape, a portrait or a tight detail. It's light enough to carry around for the day/evening and I am ready for the unexpected." – Jean Fruth, What's In My Bag: Jean Fruth's Sports Photography Kit For Capturing All Things Baseball
Sony 24mm f/2.8 G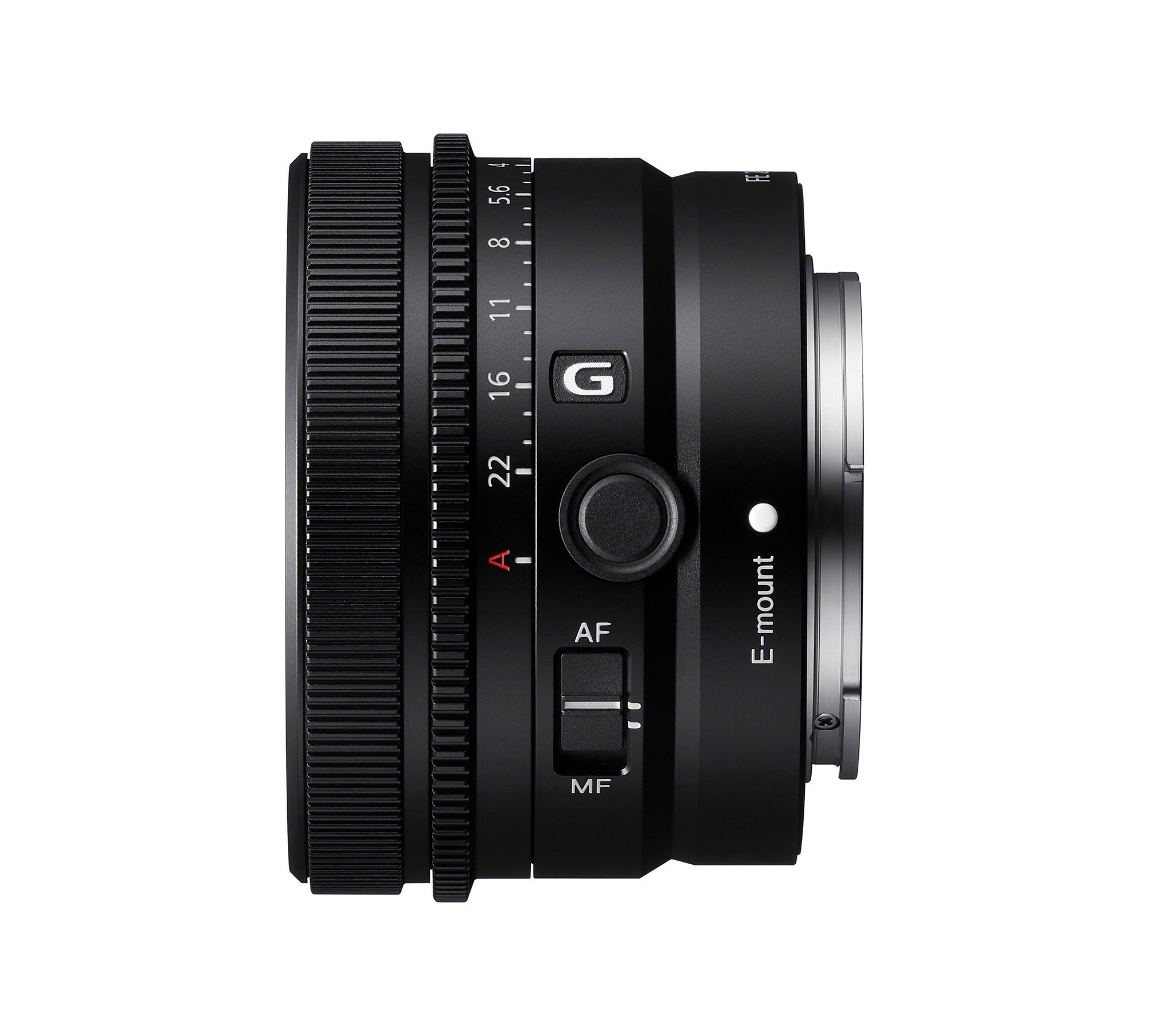 The Sony 24mm f/2.8 G is excellent for landscapes and street photography as it is a compact wide-angle lens that is fast and quiet when focusing and produces very little distortion. In addition, the 24mm is lighter than you would think, making it easy to switch from stills to video. If you are using your camera for vlogging or filming and don't want to change lenses and keep it wide, this lens is for you.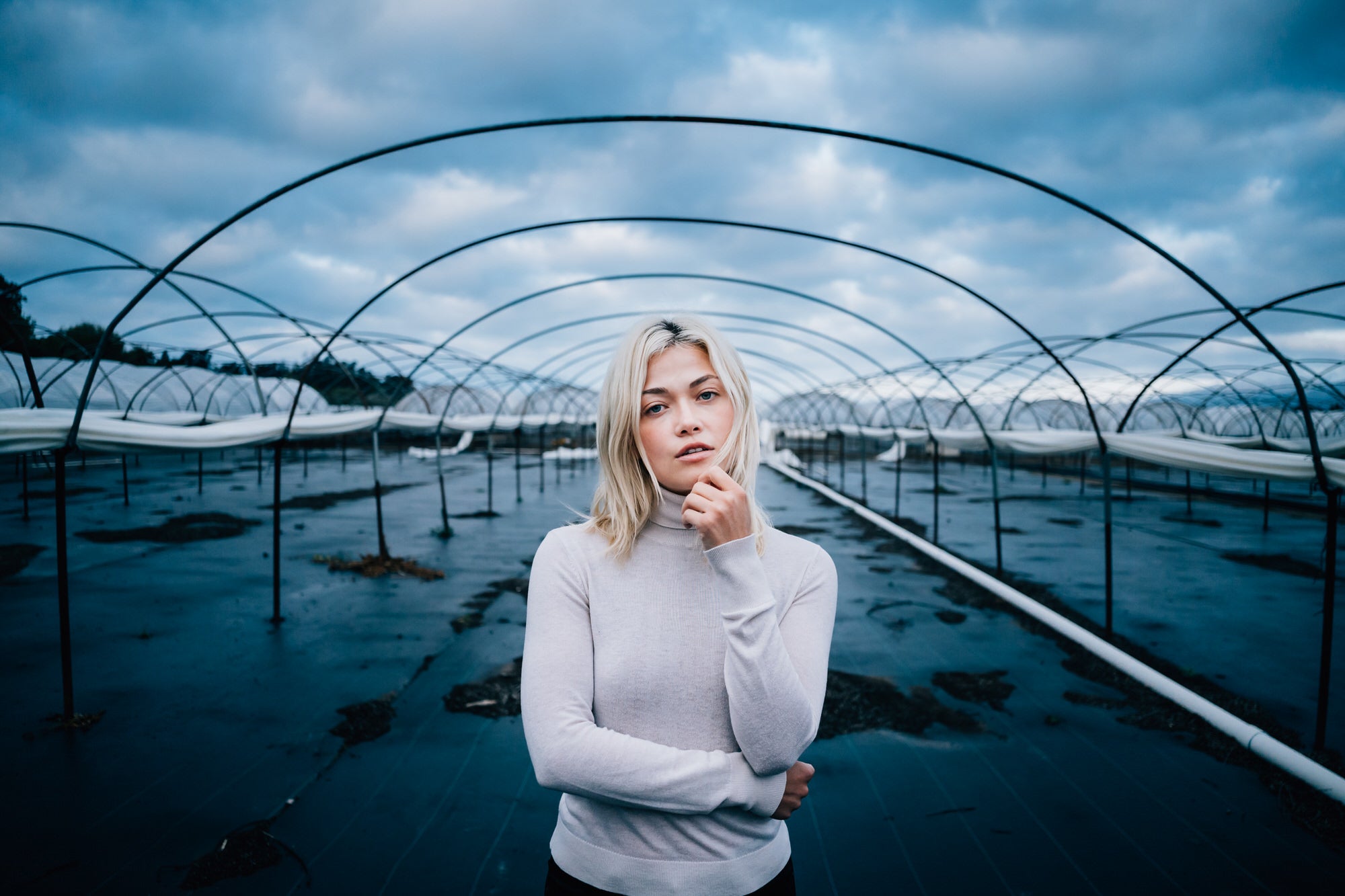 Photo by Chris Orwig. Sony α7C. Sony 24mm f/2.8 G. 1/3200-sec., f/2.8, ISO 1250
"I use a 24mm for landscapes as well portraits where the scene is an important part of the narrative. With this 24mm f/2.8 G I actually shot mostly portraits. I fell in love with using this lens in a way to create location portraits that are filled with story. There's something about this wider point of view that is perfect for capturing the scene from a distance and even up close without getting any unwanted distortion." – Chris Orwig, Hands On With The New Sony 24mm f/2.8 G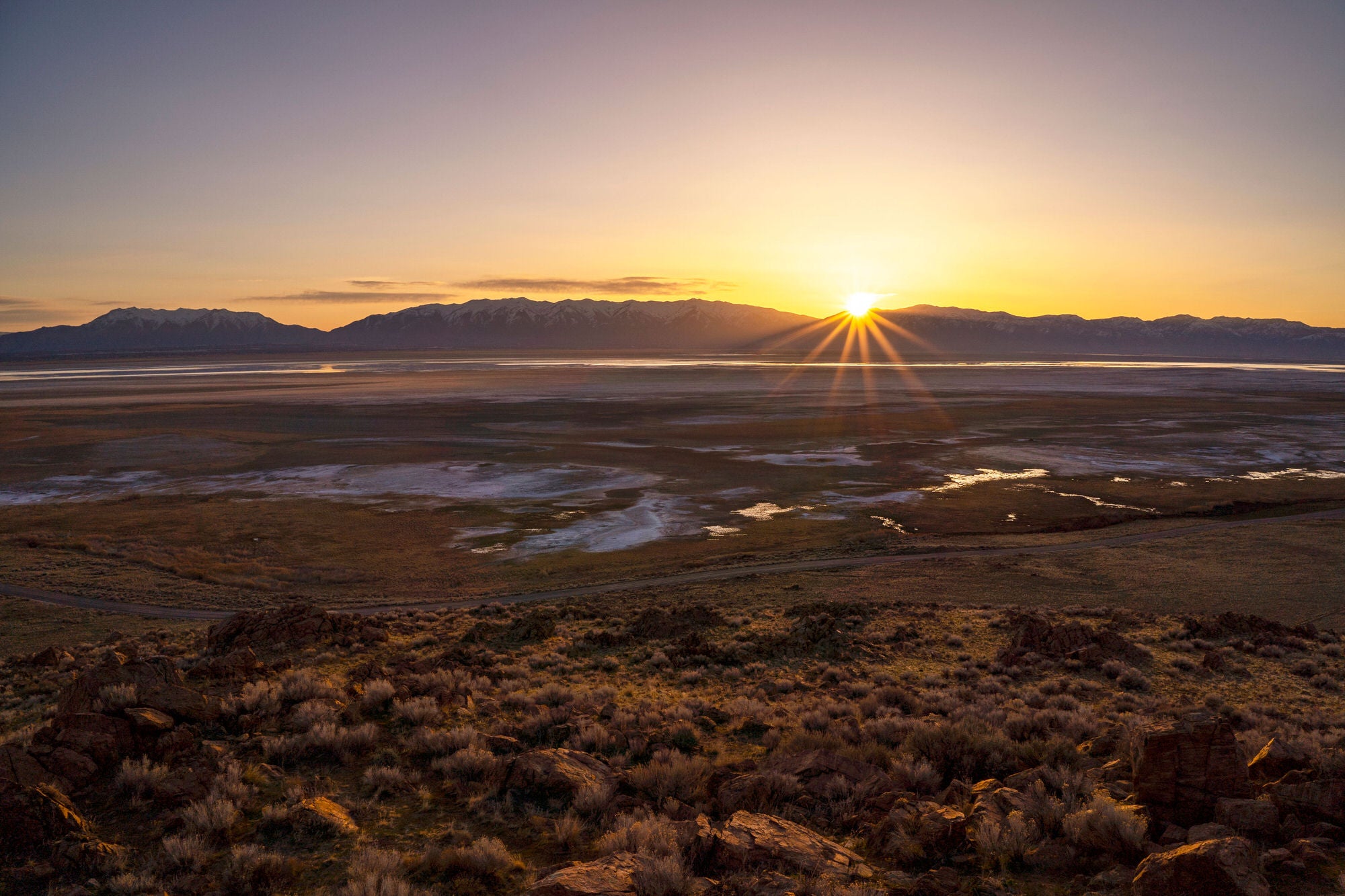 Photo by Autumn Schrock. Sony α7C. Sony 24mm f/2.8 G. 1/80-sec., f/18, ISO 100
"I find that 24mm is perfect for wider vistas and showcasing more of an environment. I used this 24mm f/2.8 G for landscapes and it's a fantastic little lens! 24mm is a staple focal length and it performed very well! I can't get over how lightweight and compact it is! It packs a punch quality-wise for how small and insignificant its size is." – Autumn Schrock, Hands-On With The New Sony 24mm f/2.8 G

Photo by Nate Luebbe. Sony α1. Sony 24mm f/2.8 G. 1/250-sec., f/3.5, ISO 125
"During the time I had the 24mm f/2.8 G lens, I literally shot everything I possibly could. We took it out to the Bonneville Salt Flats for a dramatic stormy evening, I took it skiing, and I took it on several hikes. I was absolutely blown away. Optically it had no issue at all resolving the 50MP sensor of my Alpha 1, and on my α7 III and my α7C it has incredible clarity and contrast. Several times I exported a photo without editing it because it just looked that good, even as a RAW." – Nate Luebbe, Hands-On With The New Sony 24mm f/2.8 G
Sony 40mm f/2.5 G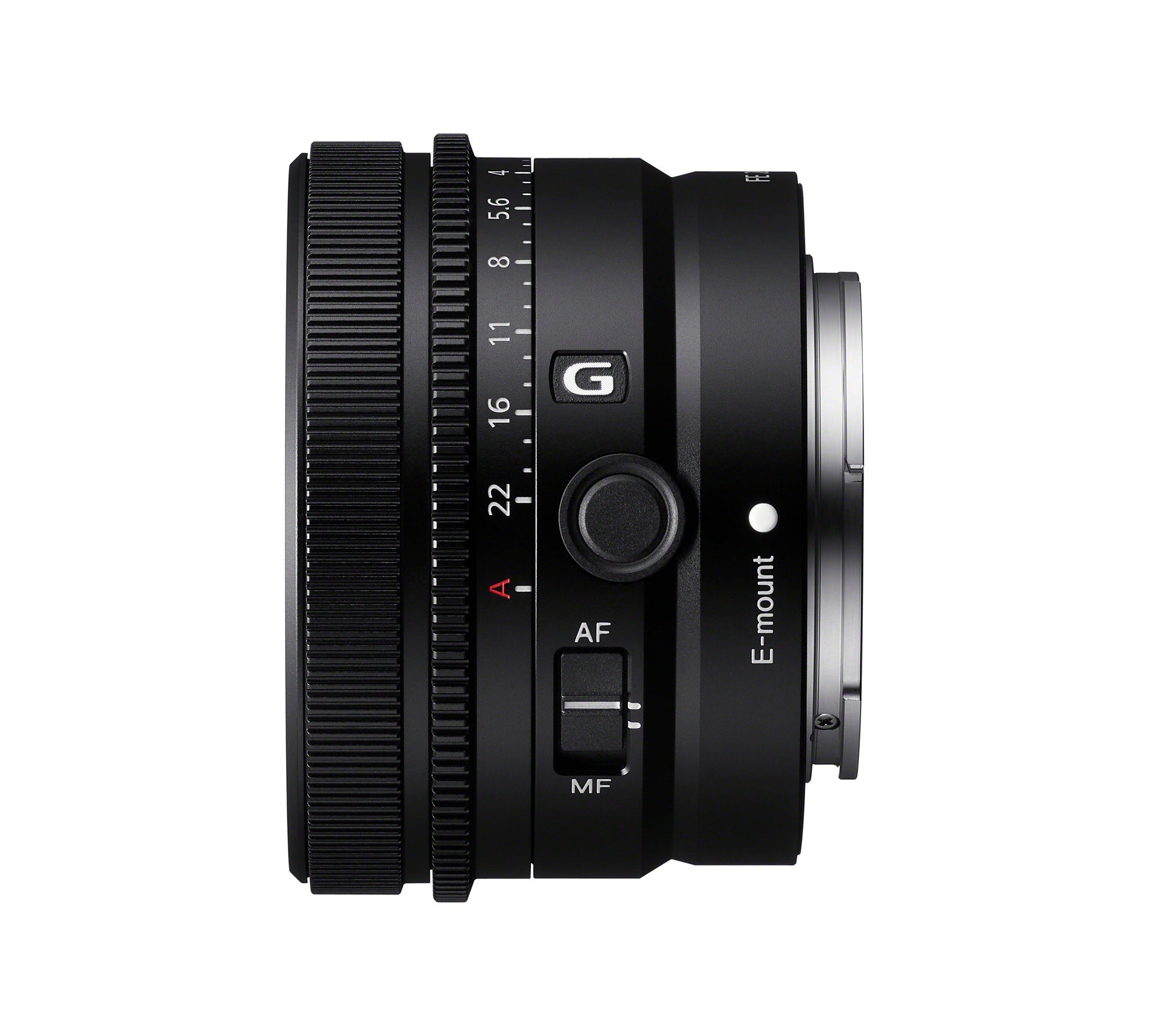 With its unique focal length that will give you a little more room than a 50mm, and tighter frame than a 35mm, the 40mm f/2.5 G lens offers quite a bit of versatility. The 40mm is an excellent prime lens and one you should consider always being a part of your kit, as it's excellent for almost any portrait, street or landscape situation. Its combination of compact size, lightweight design and G-series optics makes it a great lens if you are stepping into the world of filmmaking and vlogging. It's high performing and versatile and will deliver sharp motion footage as well as stills.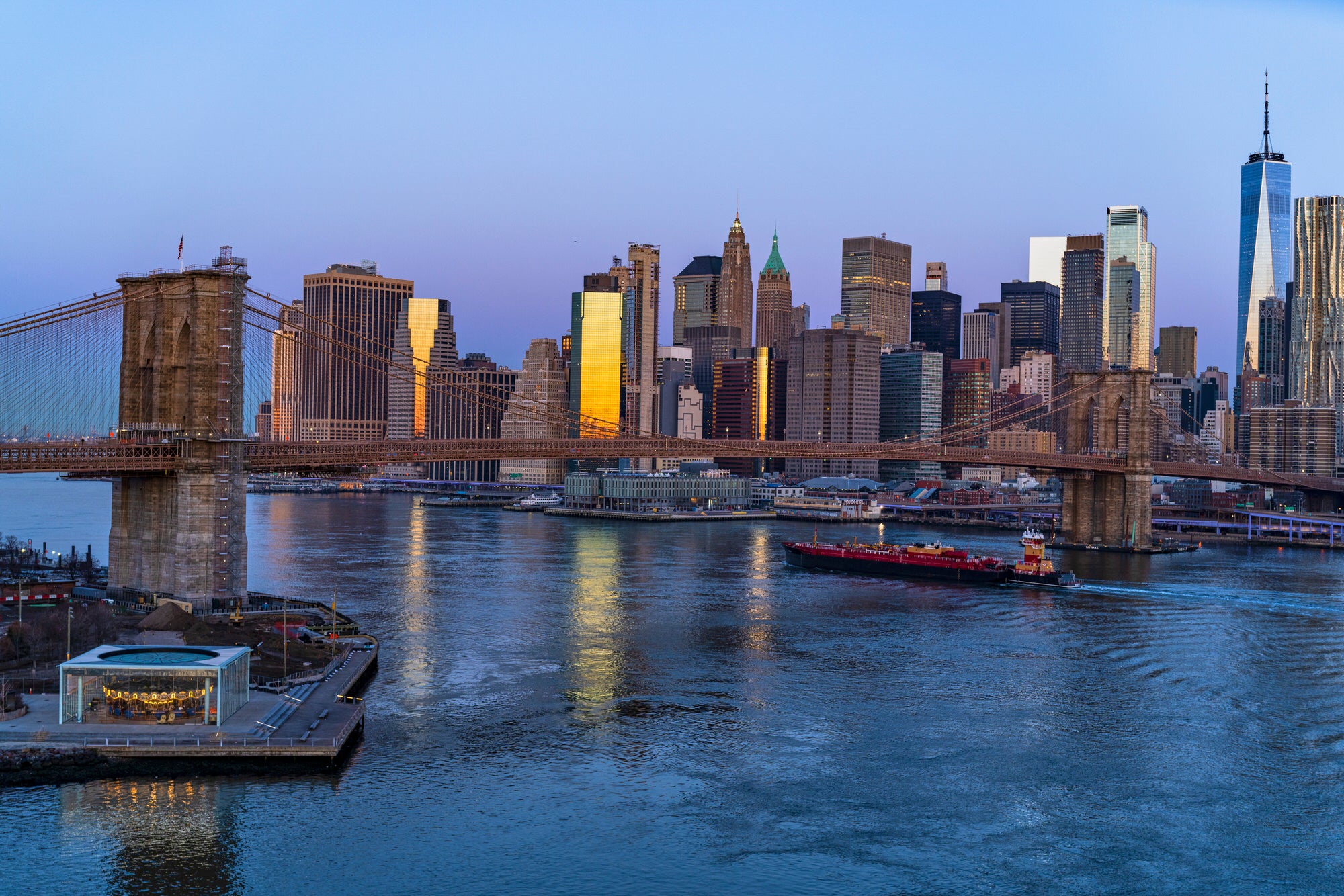 Photo by Ira Block. Sony α7C. Sony 40mm f/2.8 G.
''Of the three lenses (24mm f/2.8 G, 40mm f/2.5 G and 50mm f/2.5 G), the one least familiar to most of us, myself included, is the 40mm. I wasn't quite sure how I would feel using this lens as compared to my 35mm. The more I used it however, the more I grew to like it as it had a different perspective and a pleasing foreground / background relationship.'' - Ira Block, The Power Of A Small Prime On A Small Camera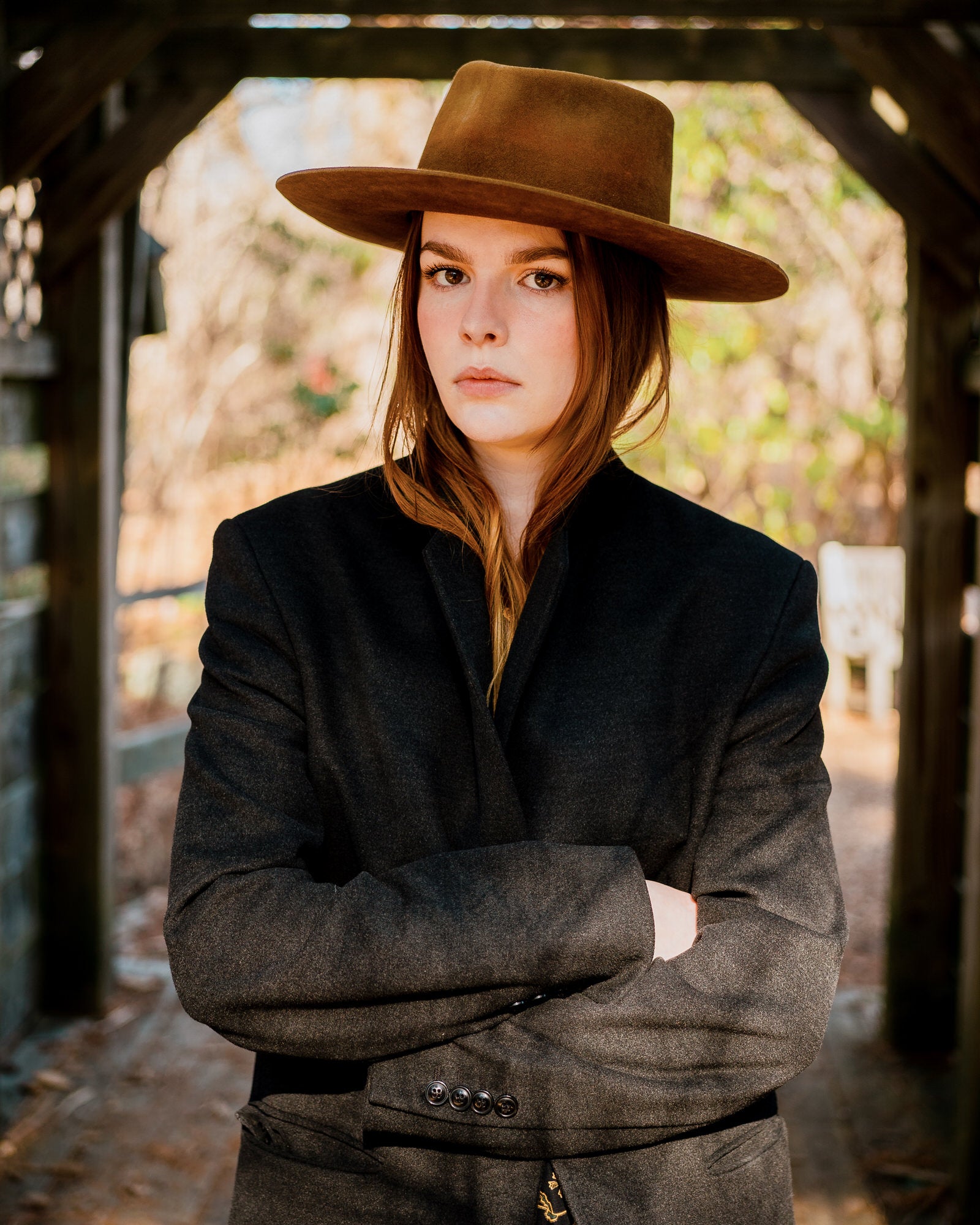 Photo by Oveck Reyes. Sony α7C. Sony 40mm f/2.5 G. 1/160-sec., f/2.5, ISO 125
"The 40mm is not uncommon for me at all, I've shot on my film camera with a 40mm before and loved the focal length. It's the perfect in-between lens. The size, weight and overall performance of the 40mm f/2.5 G lens definitely stand out. This will absolutely have a regular place in my kit moving forward." – Oveck Reyes, Hands On With The New Sony 40mm f/2.5 G
Sony 50mm f/2.5 G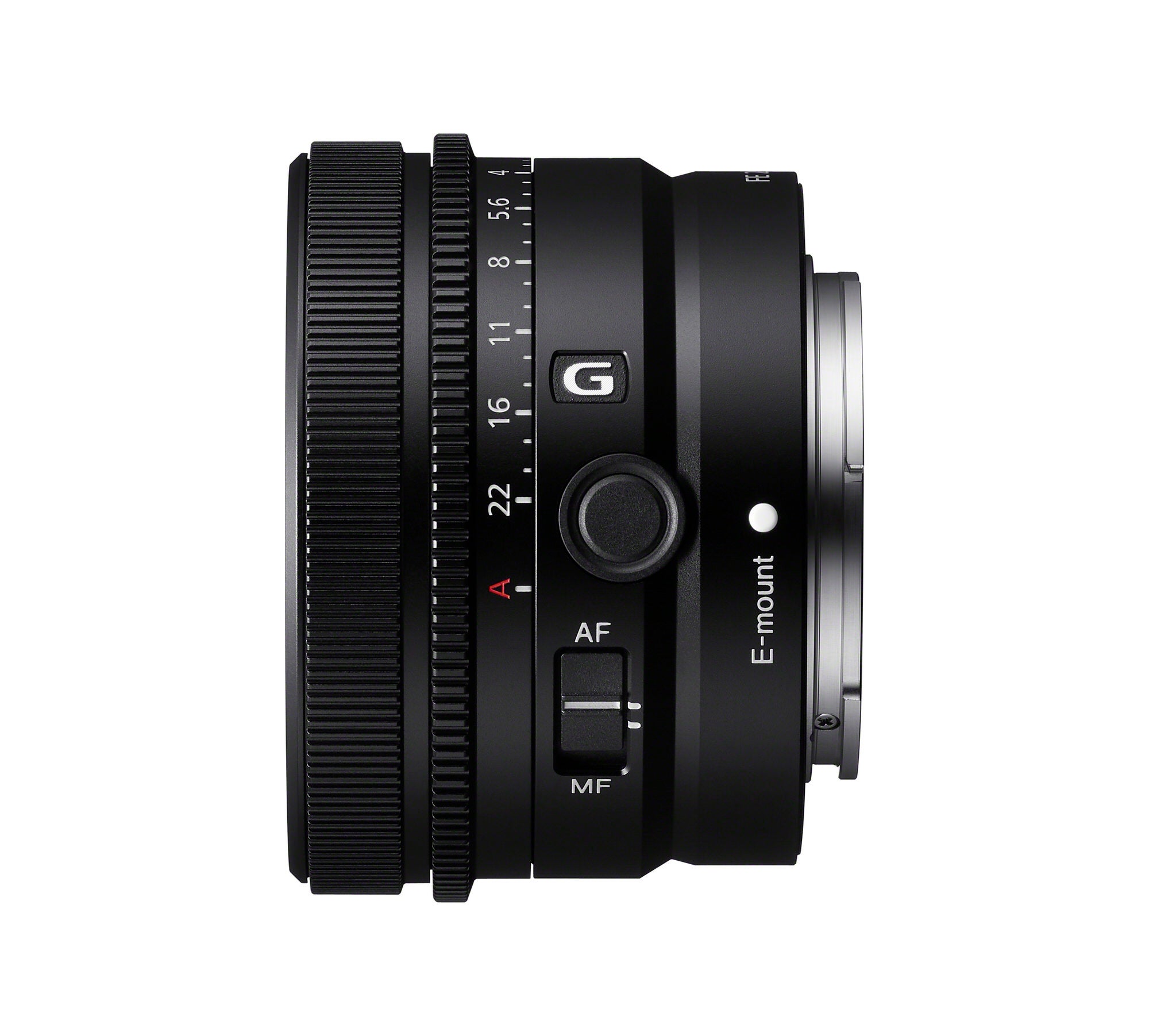 You can never go wrong with a 50mm. This 50mm f/2.5 G is light, fast, and compact, allowing you to produce stunning images wide open with beautiful bokeh. It's solid for making up-close and personal portraits that are full of depth. Also, as it is so compact, the size makes it perfect for travel and capturing an authentic perspective of your surroundings during your adventures. The 50mm f/2.5 G was introduced alongside the 24mm f/2.8 G and 40mm f/2.5 G and like those lenses, the 50mm f/2.5 G performs for still photography and video as well. Its size and weight makes it easy to use with a gimbal.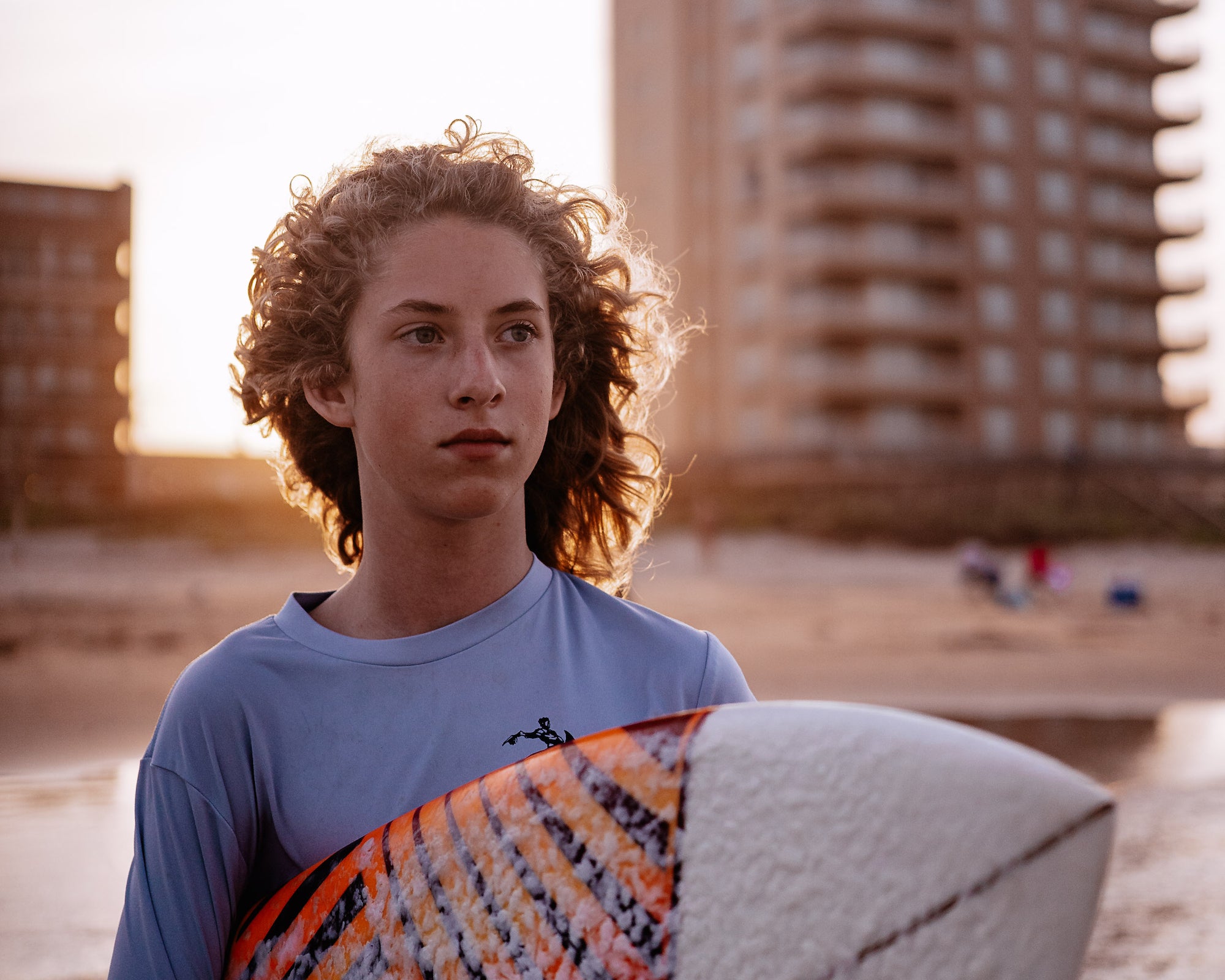 Photo by Chad Wadsworth. Sony α7C. Sony 50mm f/2.5 G. 1/4000-sec., f/2.5, ISO 640
"Wide-open, the lens resolves with great sharpness and micro-contrast, but what caught my attention was the overall life-likeness of the rendering. For portraits, there is plenty of subject isolation at f/2.5 and the gradual roll off towards the fore and background makes for lovely, natural looking transitions." – Chad Wadsworth, Pro Photographer Chad Wadsworth Tests The Sony 50mm f/2.5 G For Portraits
"These little lenses are like miniature versions of the G Master lenses," explains Caleb. "They're $600 a pop. Insanely good image quality – we shot this whole video on them. And they're lightweight and compact, so a super good option if you're looking for some lenses for your Sony camera. They work on full-frame, they work on APS-C. And honestly, it's like Sony heard our cries for people who want G Master and can't afford it." - Caleb Babcock, See How Three Compact Sony G Lenses Perform In A Cinematic Battle Royale
Sony 90mm f/2.8 Macro G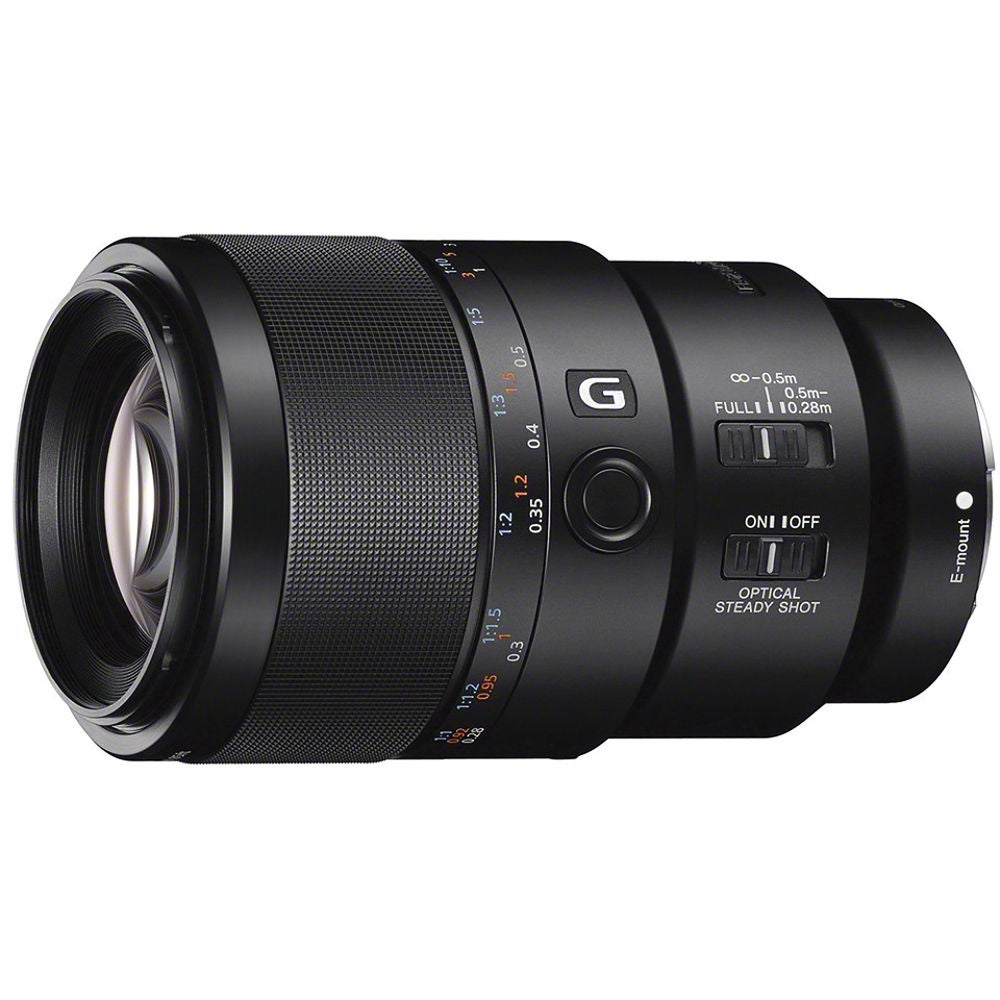 The 90mm is much more than just a macro lens. The short telephoto focal length has been popular for portraits, landscapes and more. It's f/2.8 maximum aperture renders smooth bokeh and the built-in Optical SteadyShot (OSS) gives you hand-holding flexibility. The 90mm is a perfect prime if you want something that will give you the flexibility of a macro and everyday portrait lens.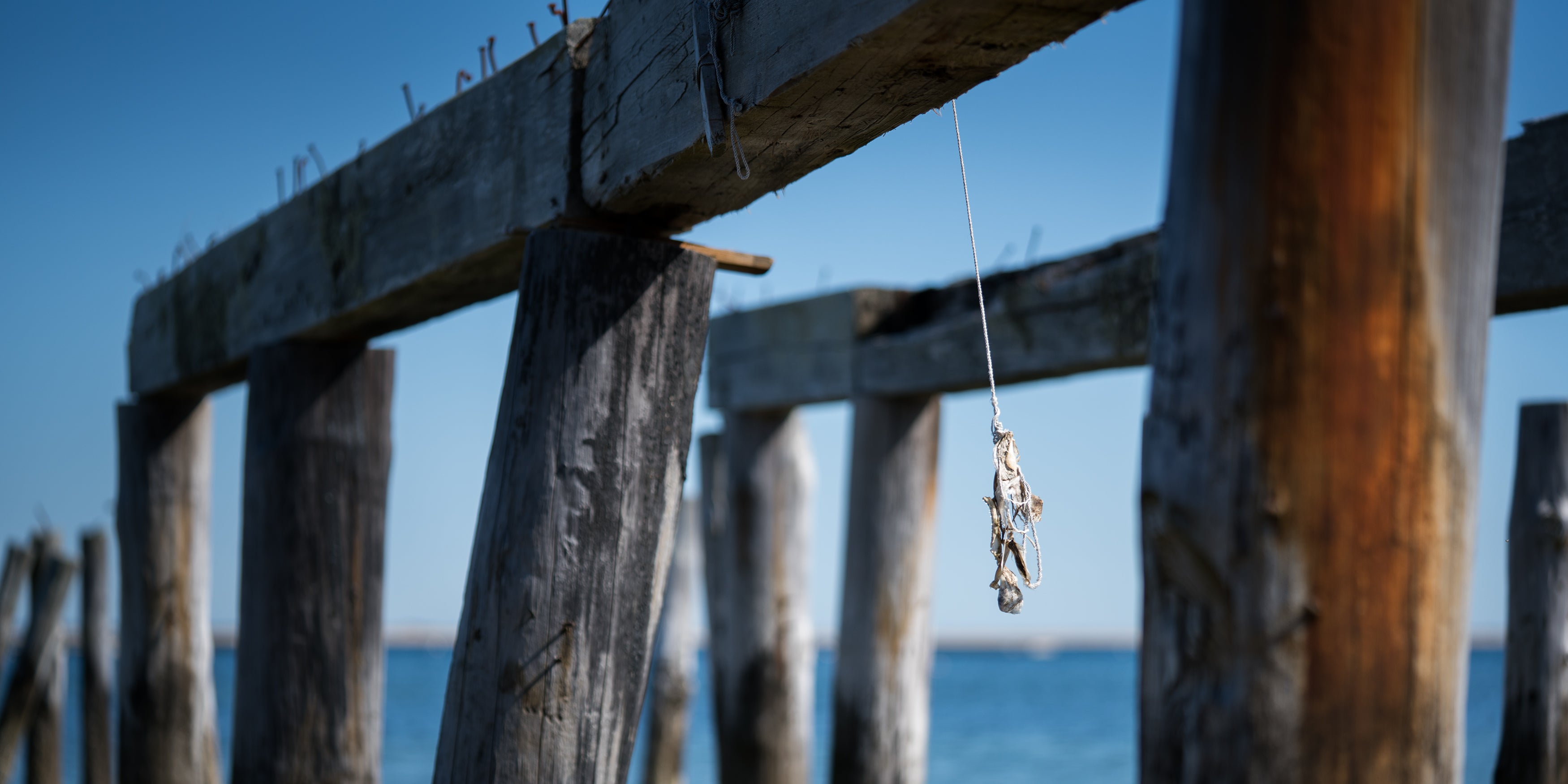 Photo by Thibault Roland. Sony 90mm f/2.8 Macro G.
"This lens is the sharpest macro lens I have ever owned. It can be used as a regular macro lens and or as a nice portrait, or a long landscape lens offering a very shallow depth of field. In all, a great lens to let your creativity run wild!" -Thibault Roland, Prime Time: Essential Full-Frame Prime Lenses
Sony 20mm f/1.8 G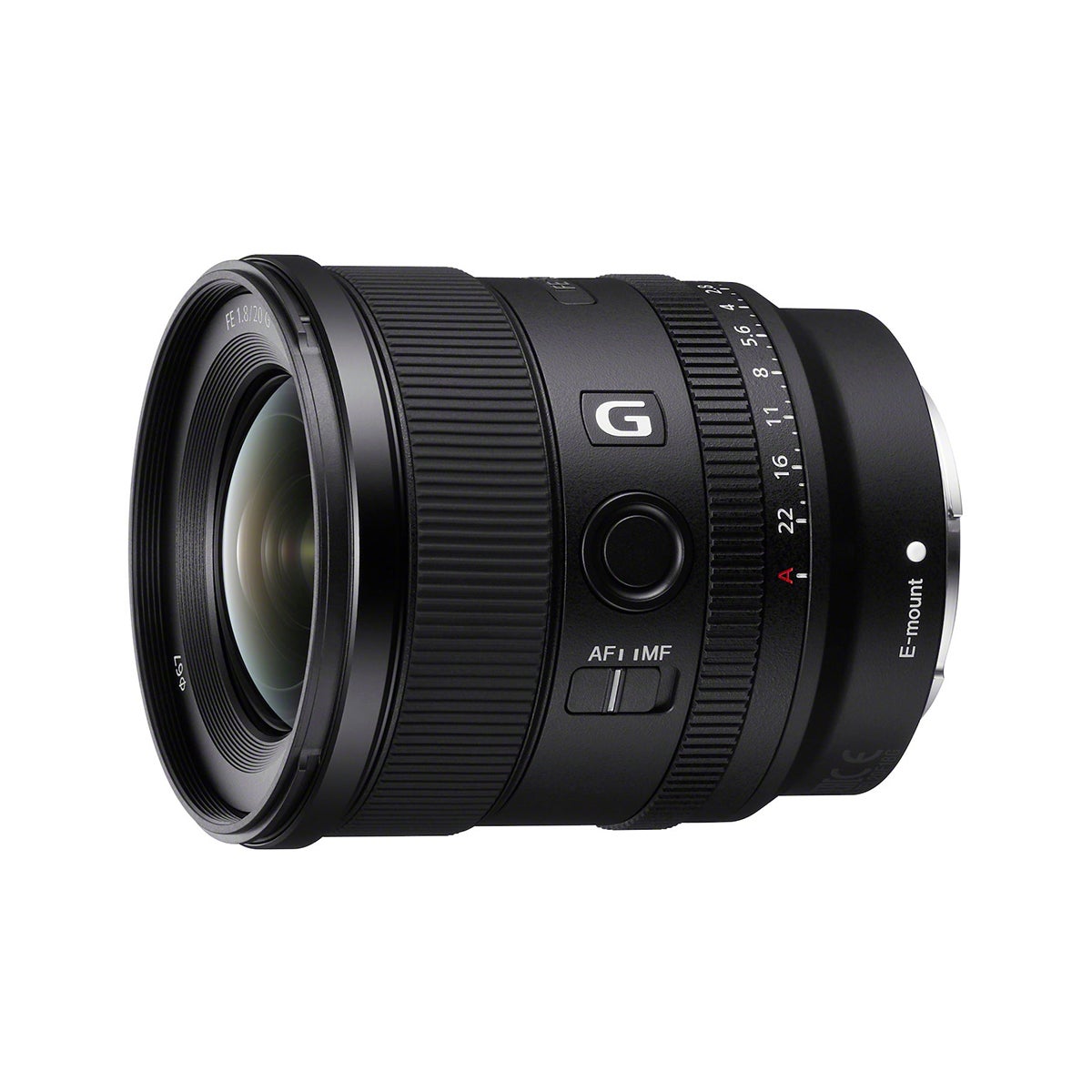 A small ultra-wide lens that will not disappoint. It's ideal for landscapes and especially astrophotography. You will find minimal distortion, very crisp and clean images that showcase rich colors of your surroundings in low light situations, even when shooting wide open.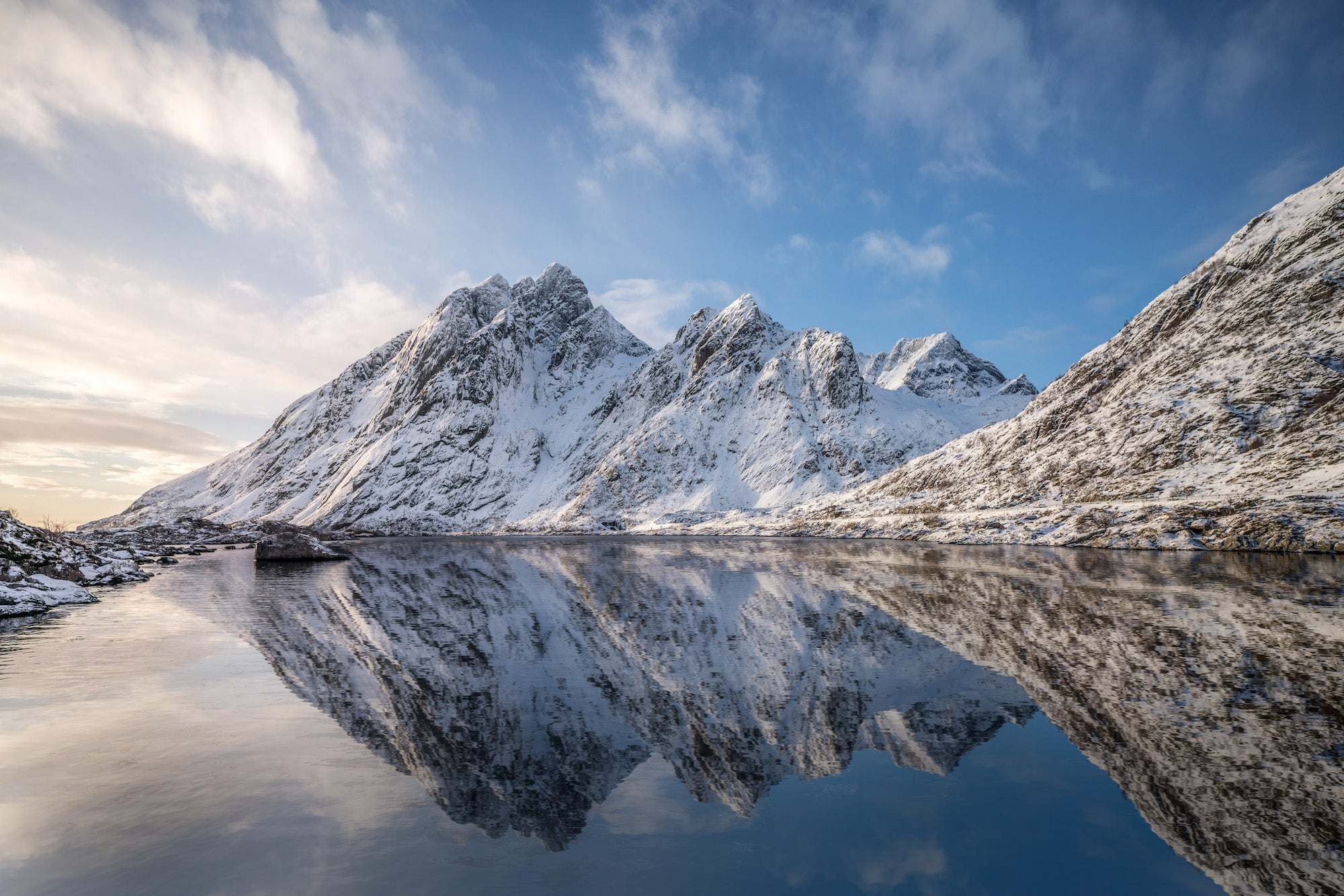 Photo by Nate Luebbe. Sony α7 III. Sony 20mm f/1.8 G.
"This is just a G-series lens but they pulled out all the stops in terms of quality of glass on it. So I kind of wanted to test that out. Looking here shooting straight into the sun, you'll notice no lens flare, no ghosting. That's about as clean as it gets. I'm pretty impressed by that." – Nate Luebbe, Field Test: Nate In The Wild Puts The 20mm f/1.8 G Through Its Paces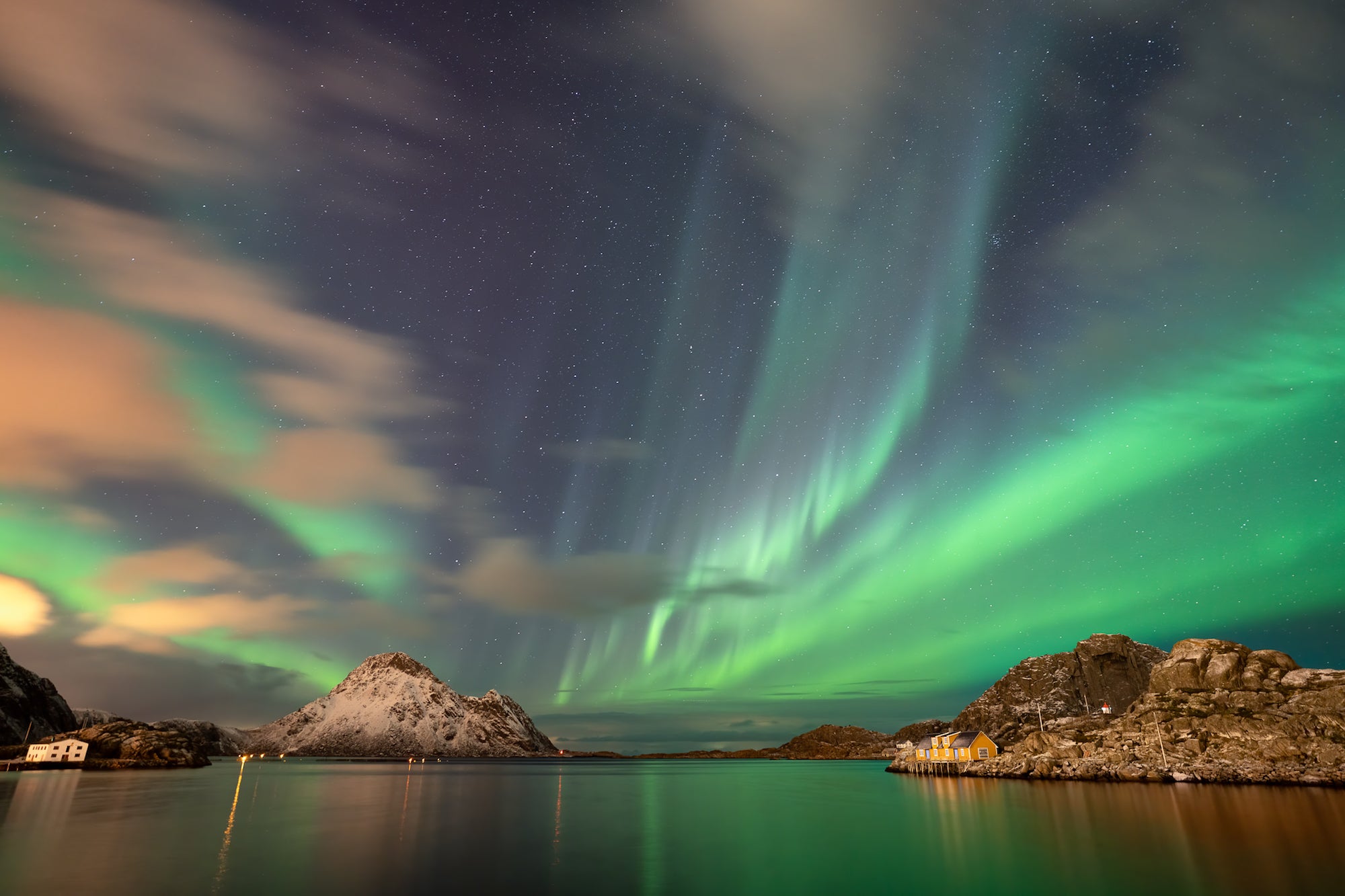 Photo by Colby Brown. Sony α7R IV. Sony 20mm f/1.8 G.
"While I am sure I will find myself using this lens in a variety of landscape and travel based situations, I feel most of its use will be focused on situations where I am capturing night/astro/aurora based images. At 20mm and with an aperture of f/1.8, this lens is fast and wide enough for me to want to use it over my wider f/2.8 options at times, such as the 16-35 f/2.8 GM that has historically been my go-to for night photography." – Colby Brown, See Colby Brown's Review Of The New Sony 20mm f/1.8 G Lens
Sony 18-105mm f/4 G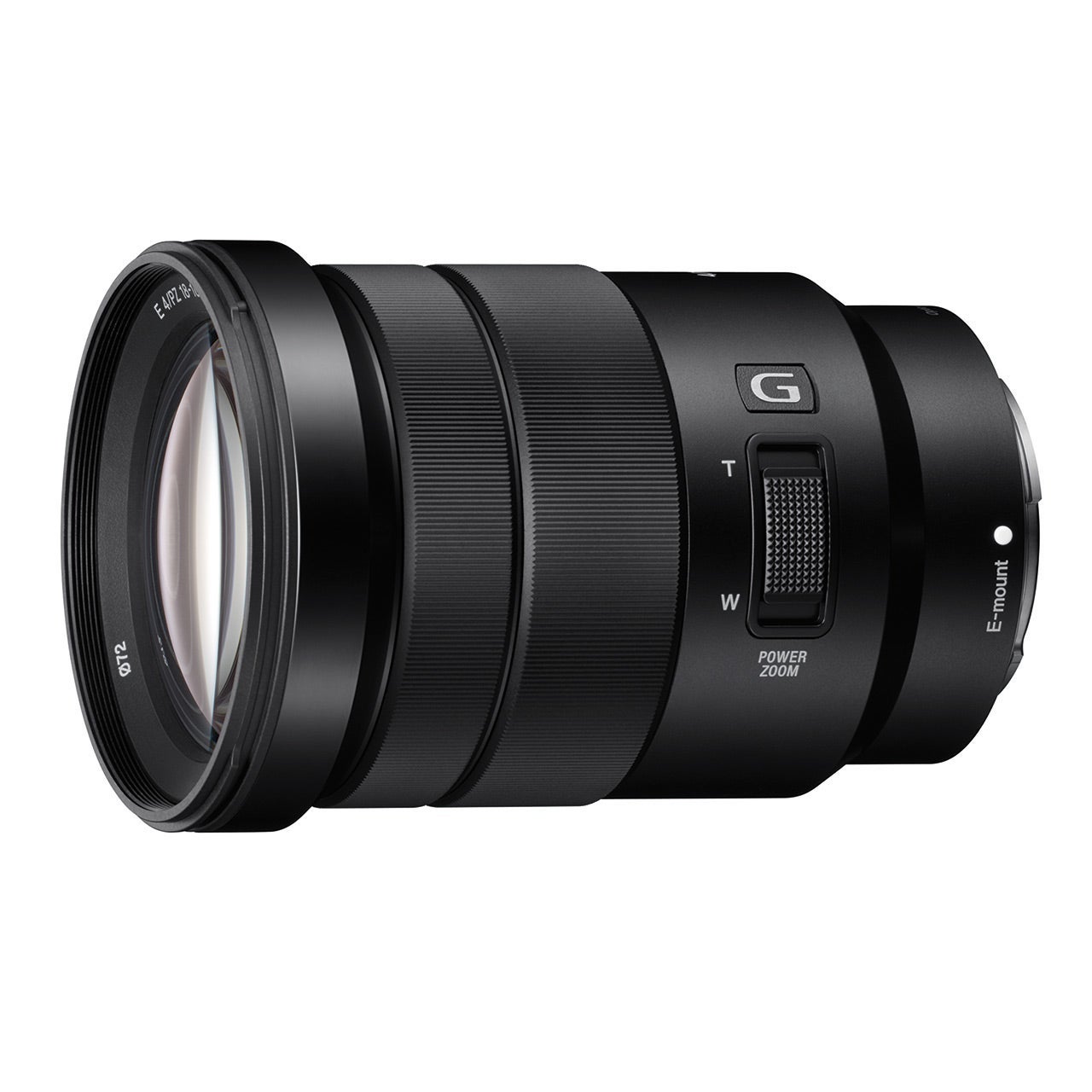 If you are to figure out what one lens to take to save space and weight before hitting the road on your next trip, this 18-105mm might be the one. It has a broad range of focal lengths at a constant f/4 aperture, making it ideal for street, portrait, landscape, and almost anything else you want to photograph while traveling or for your everyday go-to zoom. The autofocus is quick, producing clean and sharp images.
"For me, this lens is the perfect go-to lens for travel and landscape photography from sunrise to sunset. It's sharp and lightweight, and has everything covered except for the widest angles, for which I have a 12mm." – Erik Aune, How Erik Aune Used An APS-C Camera & Lightweight Zoom For A Mesmerizing Blue-Hour Landscape
Sony 70-300mm f/4.5-5.6 G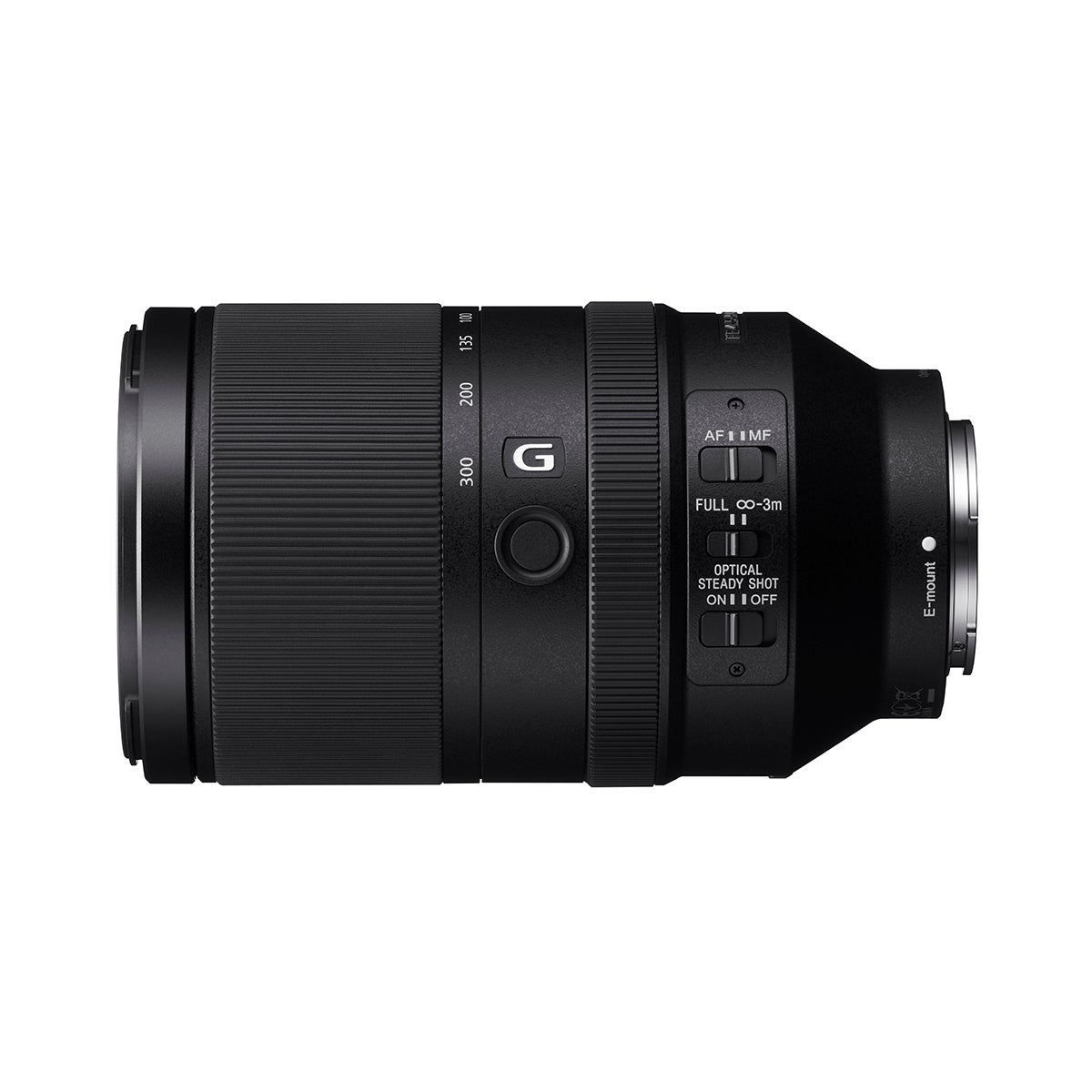 70-200mm lenses, rightfully, get a lot of attention in the moderate telephoto zoom world. The Sony 70-300mm f/4.5-5.6 G is an interesting alternative. With the added reach out to 300mm, the focal range is perfect for nature, wildlife, sports, and even landscape. Its silent autofocus and Optical SteadyShot (OSS) image stabilization will allow you to quickly and quietly capture your image in low-light, handheld situations. In addition, this lens will produce clean and detailed photos with excellent contrast, making it an affordable telephoto lens choice.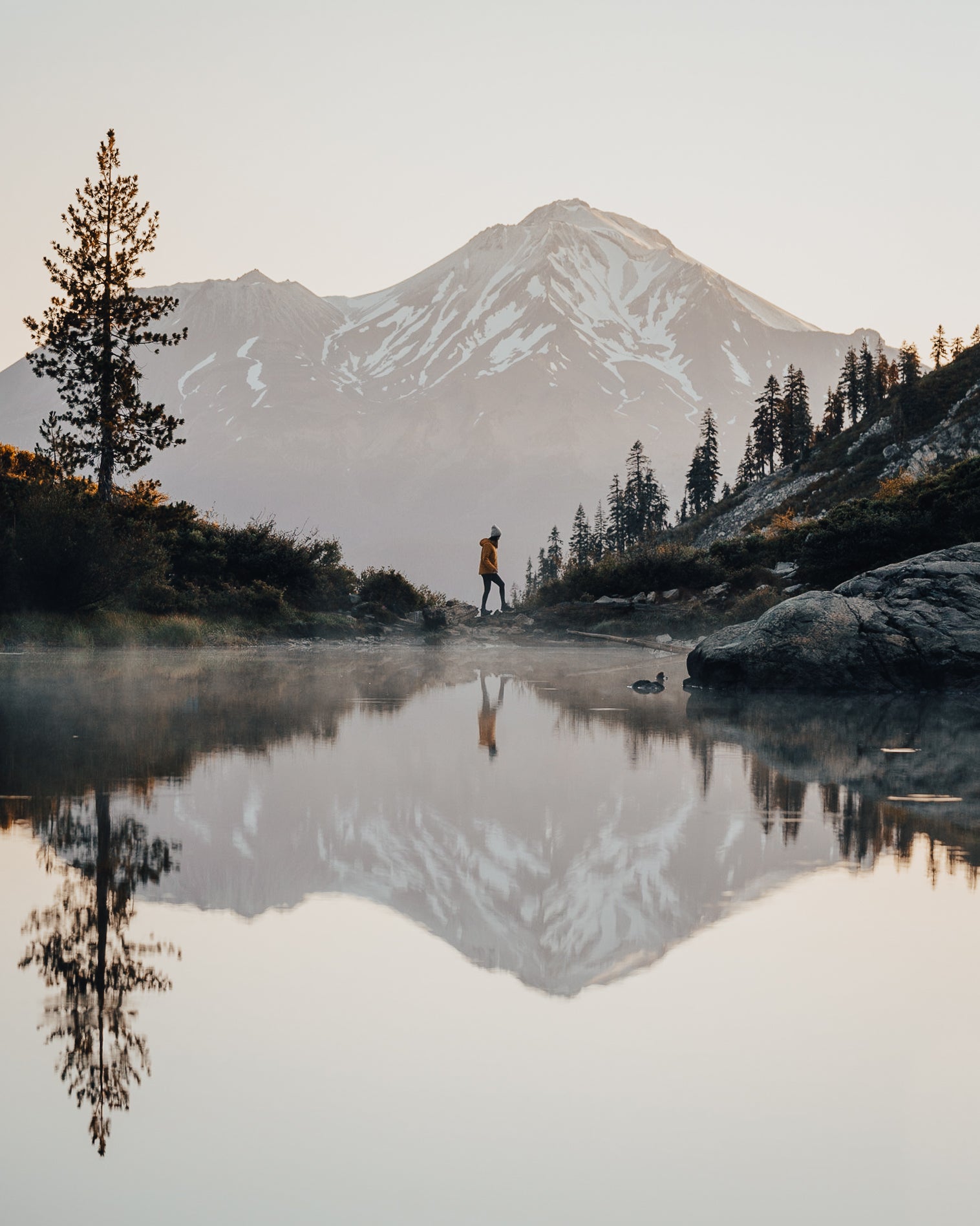 Photo by Phil Nguyen. Sony α7 III. Sony 70-300mm f/4.5-5.6 G. 1/125-sec., f/5, ISO 250
"This is the lens I use when I need that extra reach or different perspective. With it's long range from 70mm to 300mm, it covers the extent of everything I would need either out on a hike or shooting an event. Again, incredibly lightweight for the range and reach that you are getting." – Phil Nguyen, What's In My Bag: Phil Nguyen's Lightweight Kit For Landscapes And Lifestyle
"This is my telephoto lens I use to capture wildlife or super tight landscape shots. For a 300mm lens this is surprisingly compact and lightweight. The zoom range is more than enough for tight shots I take of landscapes, and great for most wildlife photography as well. For smaller subjects like birds or super far away wildlife a telephoto converter can be attached for even greater reach." – Tanzir Uzzaman, What's In My Bag: A Lightweight Three Lens Kit For Travel And Landscapes