Creator Jason Vong (@jasonvmedia) runs a YouTube Channel together with Vivienne Lee (@hellovivienne), where they post camera reviews and photography and videography tutorials. They've managed to grow their YouTube Channel to over 282,000 subscribers and have made vlogging their full time career. We connected with them to learn more about the Sony Alpha gear they use for vlogging. Just back from a trip to Korea, Vong explains the gear they carried around for vlogging. See what's in their bag for travel and tech vlogging below.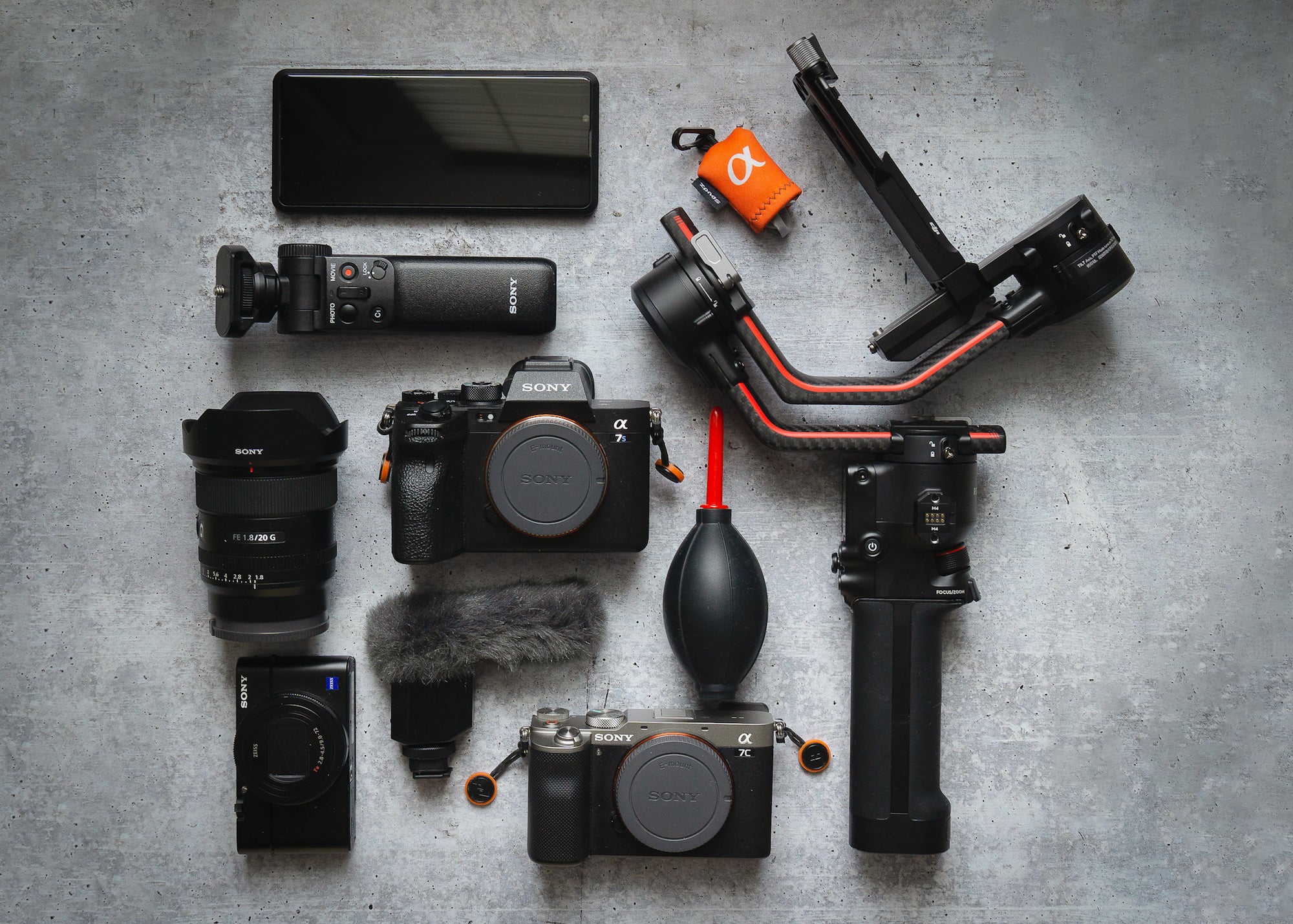 We get a look inside the Sony Alpha kit YouTube vlogging team Jason Vong And Vivienne Lee use to keep their 280K+ subscribers in the know.
Cameras
Sony Alpha 7S III: We have just been in love with the huge upgrade on this camera in terms of the video department. It had a huge spec bump, and that has been a tremendous upgrade and pretty integral to our workflow in terms of producing our current YouTube videos. Another aspect of the Alpha 7S III that we really like has been just the incredible low light performance for videos. It helps us not worry about too much noise in the videos and gives us the flexibility to shoot during the day or night.
Sony Alpha 7C: In terms of casual vlogging and photography, on the days when we want to take it easy and not carry too much stuff, we love to use the Alpha 7C. We especially like to use it with those new compact Sony G lenses. We like to use those small, lightweight primes on the Alpha 7C and carry it around for light photography work. I also like to use it with the 20mm f/1.8 G on those days when we're just casually vlogging and keeping things pretty chill.
Sony RX100 VII: I bring out this camera when maybe there's something that seems a tad too out of reach and too far away from me. The RX100 VII with its crazy telephoto zoom at 200mm allows us to grab the shots that are at a bit of a distance away from us.
Lenses
Sony 20mm f/1.8 G: The 20mm was probably the widest lens that we've brought with us on our travels. It's wide enough to capture us in the frame without worrying about it cutting our heads off. It also really showcases the environment that we're in to show the audience the location that we're exploring and taking photos of – so it's really nice to have that 20mm focal length. It's incredibly light as well, so when you pair it up with the Alpha 7C it's just so easy to carry and nice to bring around with you.
Compact G Lenses - Sony 24mm f/2.8 G, Sony 40mm f/2.5 G, 50mm f/2.8 G: We did a lot with these new compact lenses on this trip – especially the 24mm and 50mm. On the light photography days we like to pair these with the Alpha 7C. We're just amazed by the form factor as well as the image quality.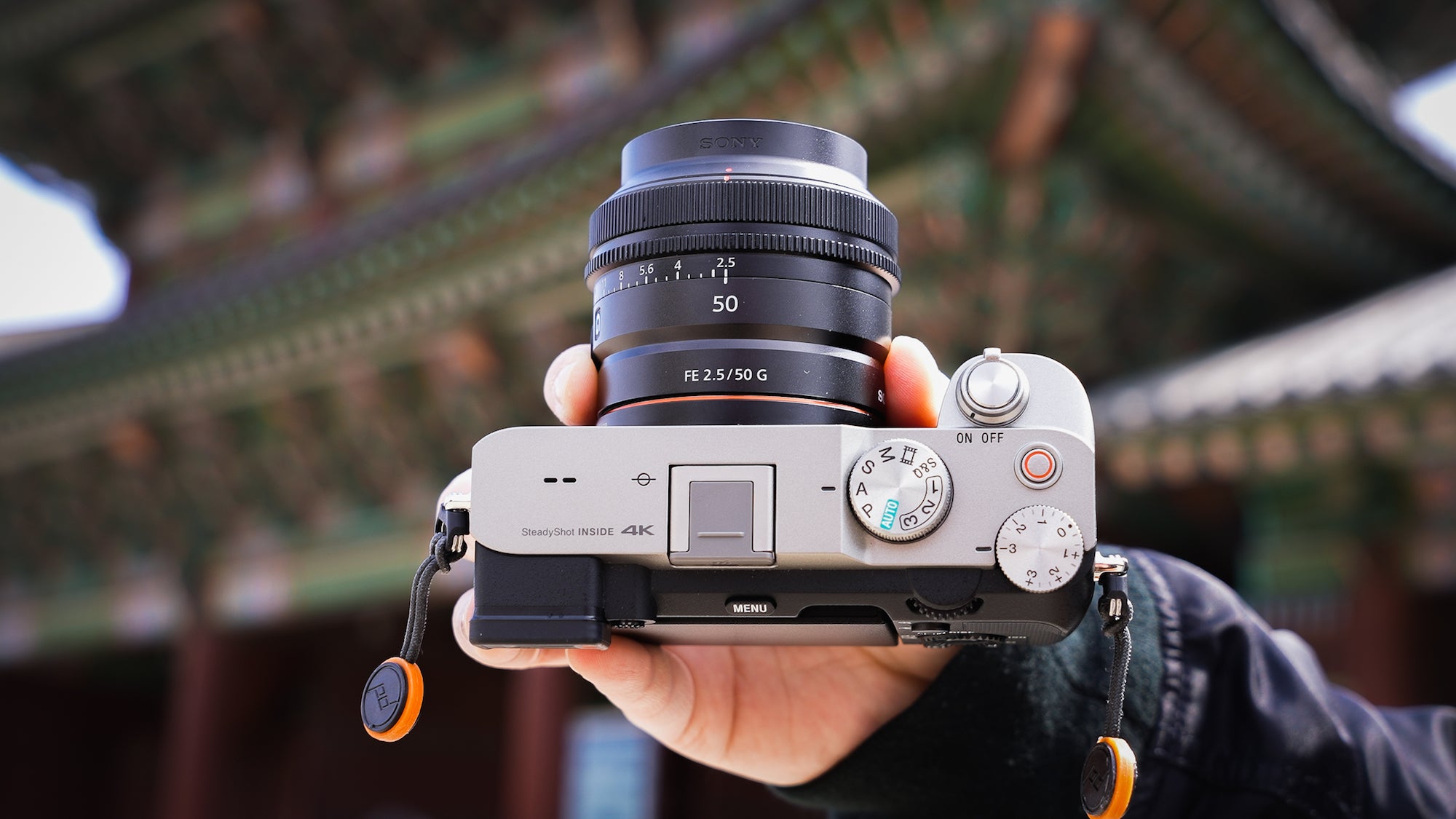 The 24mm and the 50mm offer us a bit of a duality perspective. The 24mm gives us a wider perspective on things and really helps us capture the landscape and the environment that we're in. And for the 50mm, that's when we start to home in on a specific subject in the environment. So if we need detail shots or maybe a portrait, we would slap on the 50mm to offer a different perspective than the 24mm.
Accessories
Sony ECM-B1M Compact Shotgun Microphone: We've been using this microphone quite often and it's been really nice. We love how easy it is to just plug and play because it takes advantage of the multi-interface hot shoe on the Alpha 7S III and Alpha 7C.
Sony GP-VPT2BT Bluetooth Shooting Grip: This grip is so easy to hold and when you connect the bluetooth to the camera you can control recording from it. It's so convenient and it's nice that you can just plop it down to be a mini-tripod and shoot with it that way.
Xperia PRO: In addition to our vlogging setups with the Alpha cameras, we like to attach the Xperia PRO on top of the camera and just sort of go on a YouTube live with that too. It goes along with our setup to help us connect to our audience online via live chat.
DJI Ronin S2 Gimbal: We really like using this with the Alpha 7S III and 20mm f/1.8 G. We like capturing the environment and the places that we're in. For our recent trip to Korea there weren't as many tourists as usual, so we were able to capture it pretty empty through those push-in shots to capture the scene in high-quality.
Rocket Blower/Lens Wipes: We keep these items in our bag just to keep our equipment clean.