Zoom lenses have largely superseded primes for most photographers, and for good reason. The shortcomings of early zooms, namely lack of sharpness, massive chromatic aberration, slow maximum apertures, significant coma and barrel distortion, have been all but eradicated. In the 1980s photographers who needed the ability to shift focal lengths instantly overlooked these shortcomings in favor of convenience. In the ensuing decades lens design and manufacturing have advanced such that you can have it all.
But, primes still have a place in the photographic pantheon. Their strengths have not changed. Just as zoom lenses have improved significantly with technology, so have modern primes. The more romantically-inclined will claim that the best prime lenses were made decades ago. You're also likely to hear them talk wistfully of the superiority of film over digital (despite all empirical evidence to the contrary). Using advanced computer aided design and manufacturing processes, manufacturers are able to produce prime lenses that could only be dreamed about in the glory days of film.
What are the core prime lenses for your kit? With zooms, most photographers build a classic three lens kit consisting of a wide-zoom in the 16-35 range, a mid-zoom around 24-70 and a 70-200 telezoom. For wedding, portrait, event, street and travel photographers using primes, things are a little different. Most professionals choose moderate focal lengths—a wide, a "normal", a short telephoto—delegating the ultra-wide and long-telephoto lengths to zooms that make it easy to moderate the wide-angle distortion and the compression effects of long telephotos with a twist of the barrel.
To Build A Set, Start With One
Some of the great photojournalists of all time favored one particular focal length over all others. Of his most critical lens, W. Eugene Smith reportedly said "I see in 35mm." Other photographers have found more visual comfort around 50mm. To build your core set of prime lenses, start with the focal length that matches how you naturally see the world. For most people that's going to be in the 35mm-60mm range. There's an old saying that the most expensive piece of gear your own is the one you never use. Conversely, the least expensive, or certainly the most cost-effective, is the one you use all the time. This is the lens you're going to reach for more than anything else so make it a good one.
Sony Distagon T* FE 35mm F1.4 ZA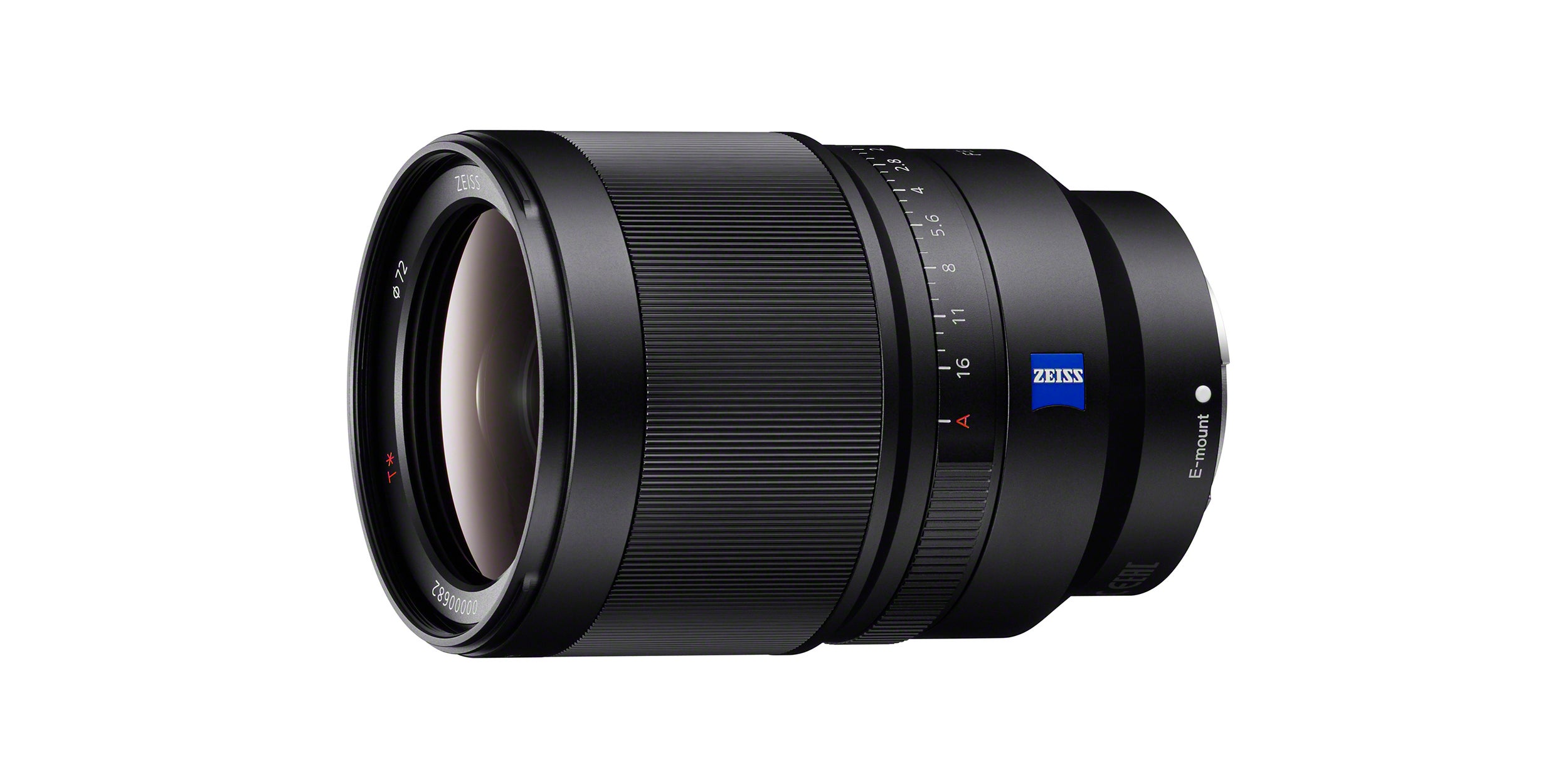 One of the greatest normal primes ever made, the Sony Distagon T* FE 35mm F1.4 ZA is sharp, fast and solidly-built. When only the best will do, this 35mm fits the bill. It has a manually-operated aperture ring (which can also be electronically-controlled if you wish) and the aperture can be declicked via a switch on the barrel for video shooting. The Distagon T* FE 35mm F1.4 ZA is not a small lens. To get the fast f/1.4 maximum aperture, the larger size is a tradeoff.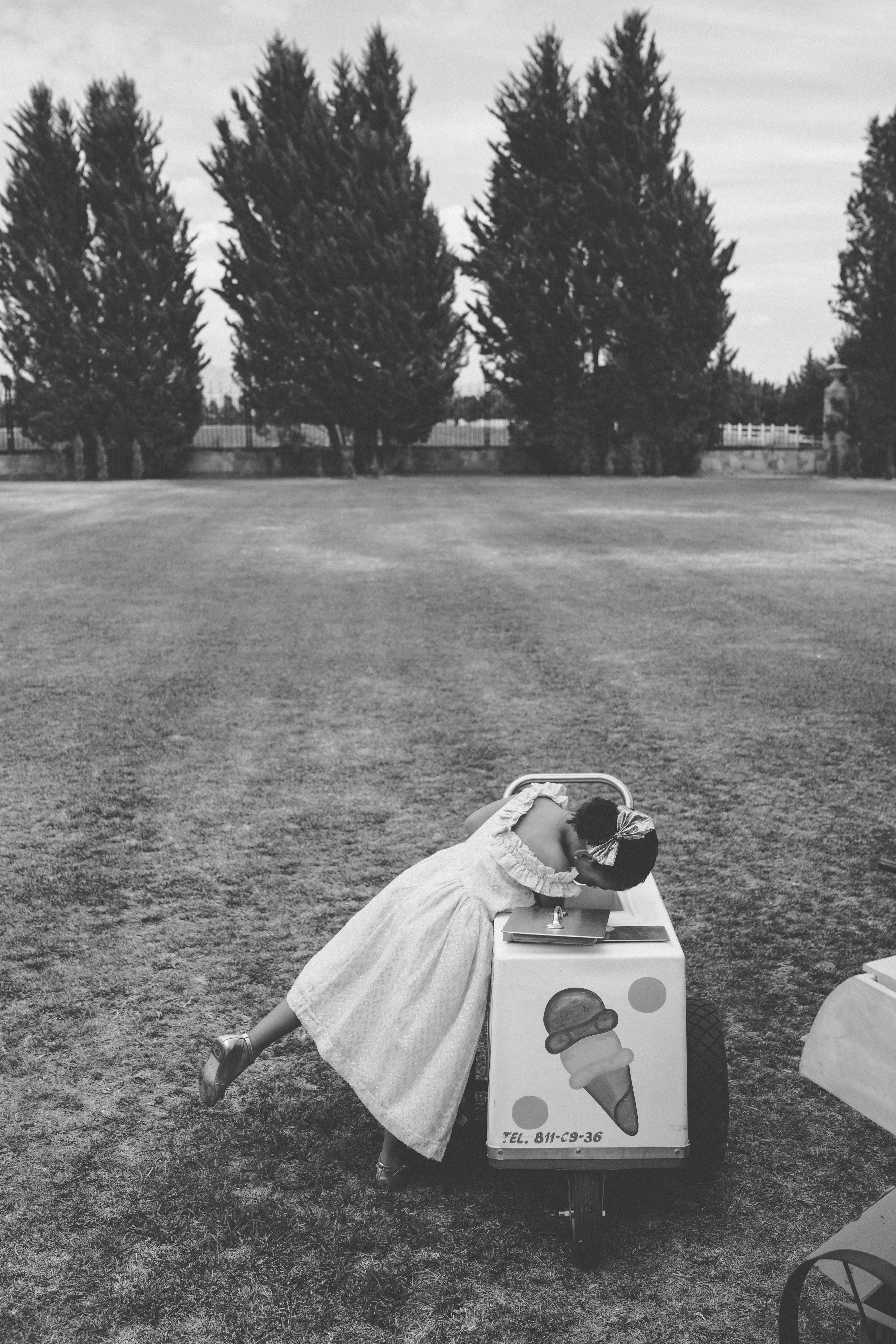 "Who doesn't love a fast 35mm? This is the perfect wedding lens… great for group shots and those wider shallow depth candid moments. It's very capable in low light and even has a de-clickable aperture ring for those moments when video seems more suiting." –Mike Colon
Alternate: Sony Sonnar T* FE 35mm F2.8 ZA
If the Distagon T* FE 35mm F1.4 ZA is larger than you'd like, an alternative is the Sony Sonnar T* FE 35mm F2.8 ZA. This compact 35mm trades a smaller size and lighter weight for some speed with its f/2.8 maximum aperture.
Sony Sonnar T* FE 55mm F1.8 ZA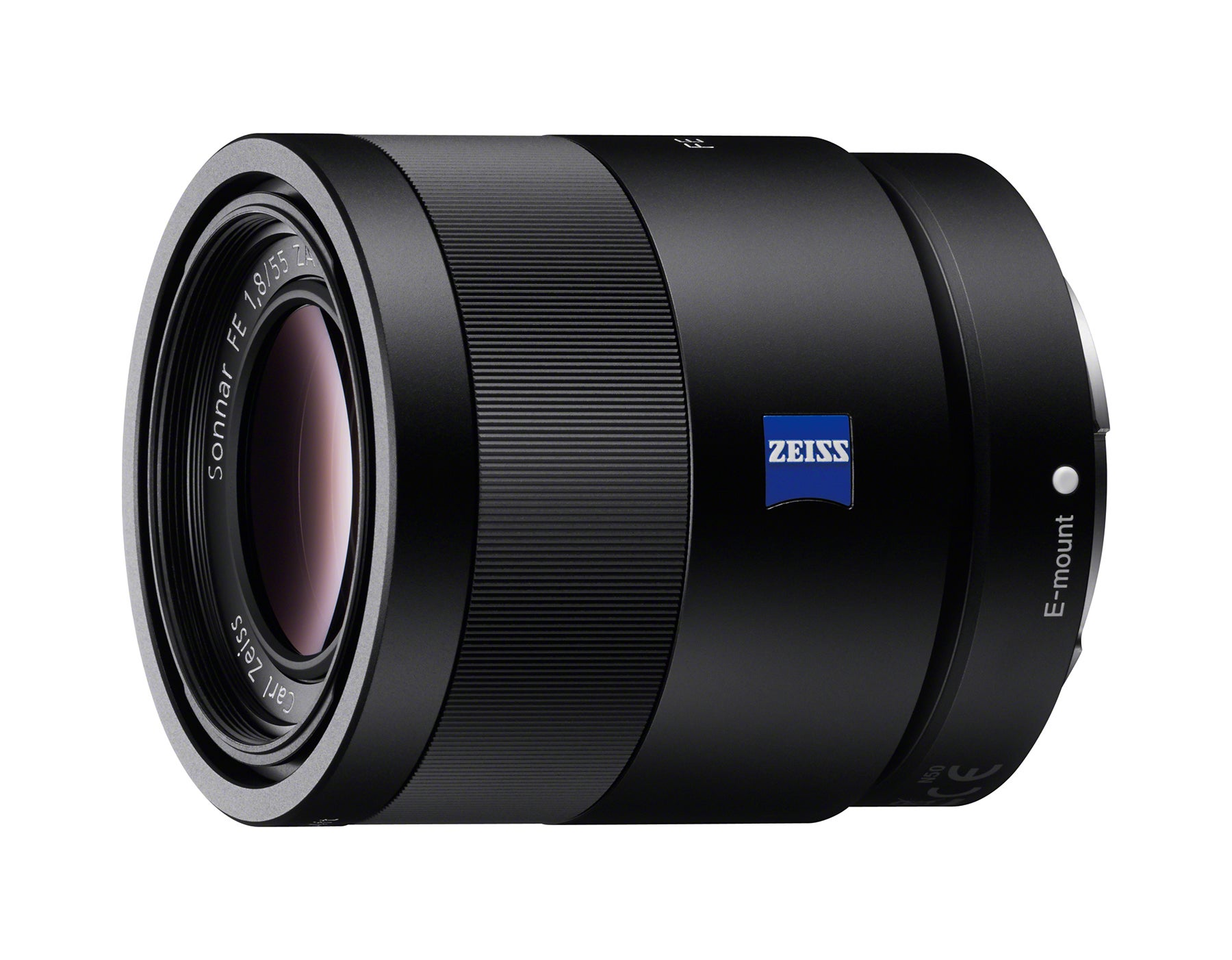 On the more telephoto side of true normal, there's the Sony Sonnar T* FE 55mm F1.8 ZA. We mentioned that the 35mm f/1.4 is one of the greatest normal primes ever made. This is the other one. Legendary sharpness and a fast f/1.8 maximum aperture, the 55 f/1.8 is simply outstanding.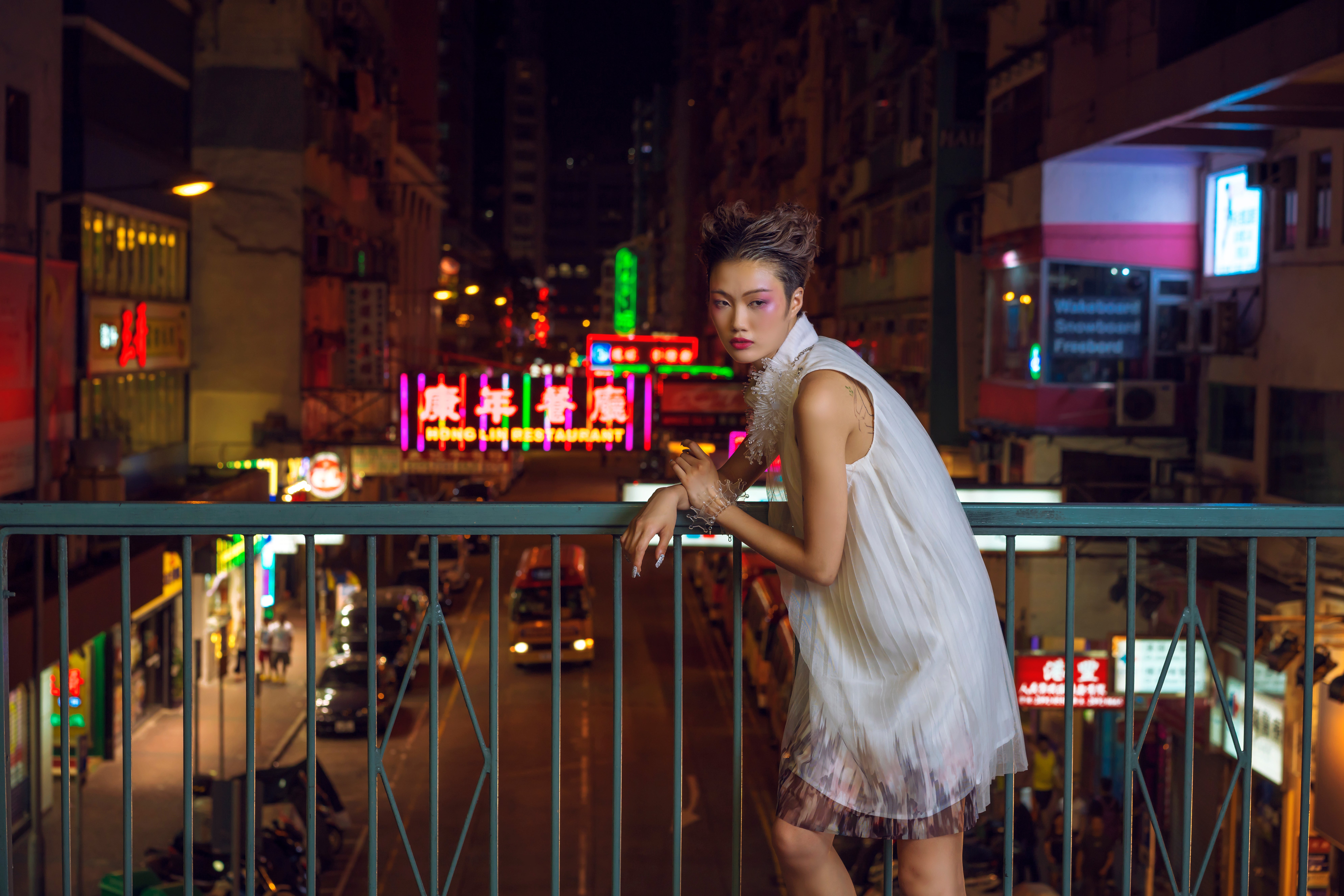 "The 55mm f1.8 has the best sharpness as well as contrast in any lens I've seen so far." –Jeremy Chan, JeZa Photography
Rounding Out Your Kit
With your main normal lenses taken care of you'll want to add a couple of must-have primes. On the wide end, moderation is the key. A 28mm hits the sweetspot between a normal and the more distorted ultra-wide angle perspectives. 28mm primes are excellent for giving you a true wide-angle perspective without overdoing it—the goldilocks wide-angle.
Sony FE 28mm F2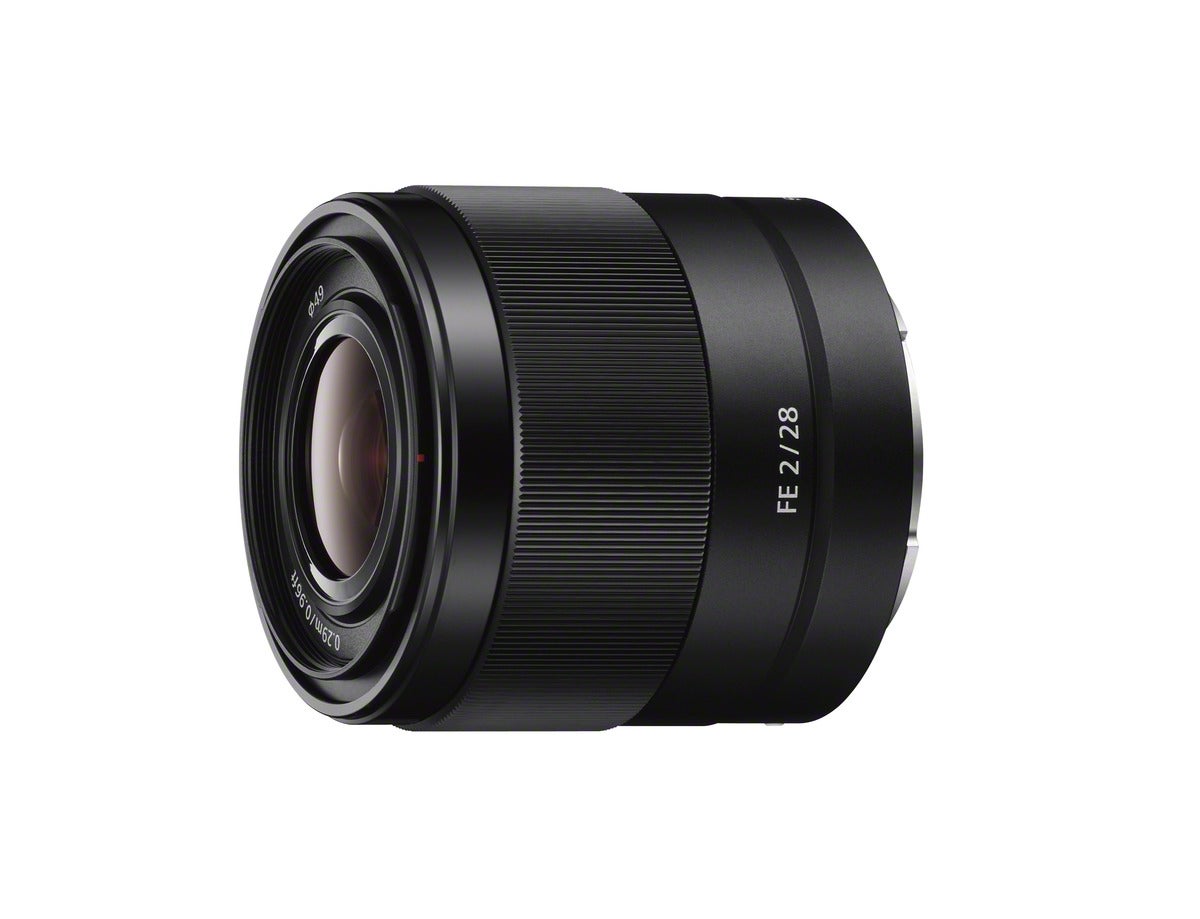 Often called a perfect walk-around lens, the Sony FE 28mm F2 is small and light, but extremely capable. It's sharp and displays beautiful bokeh when used wide open. It's a good choice for still and motion shooting and it gives excellent contrast and color rendition.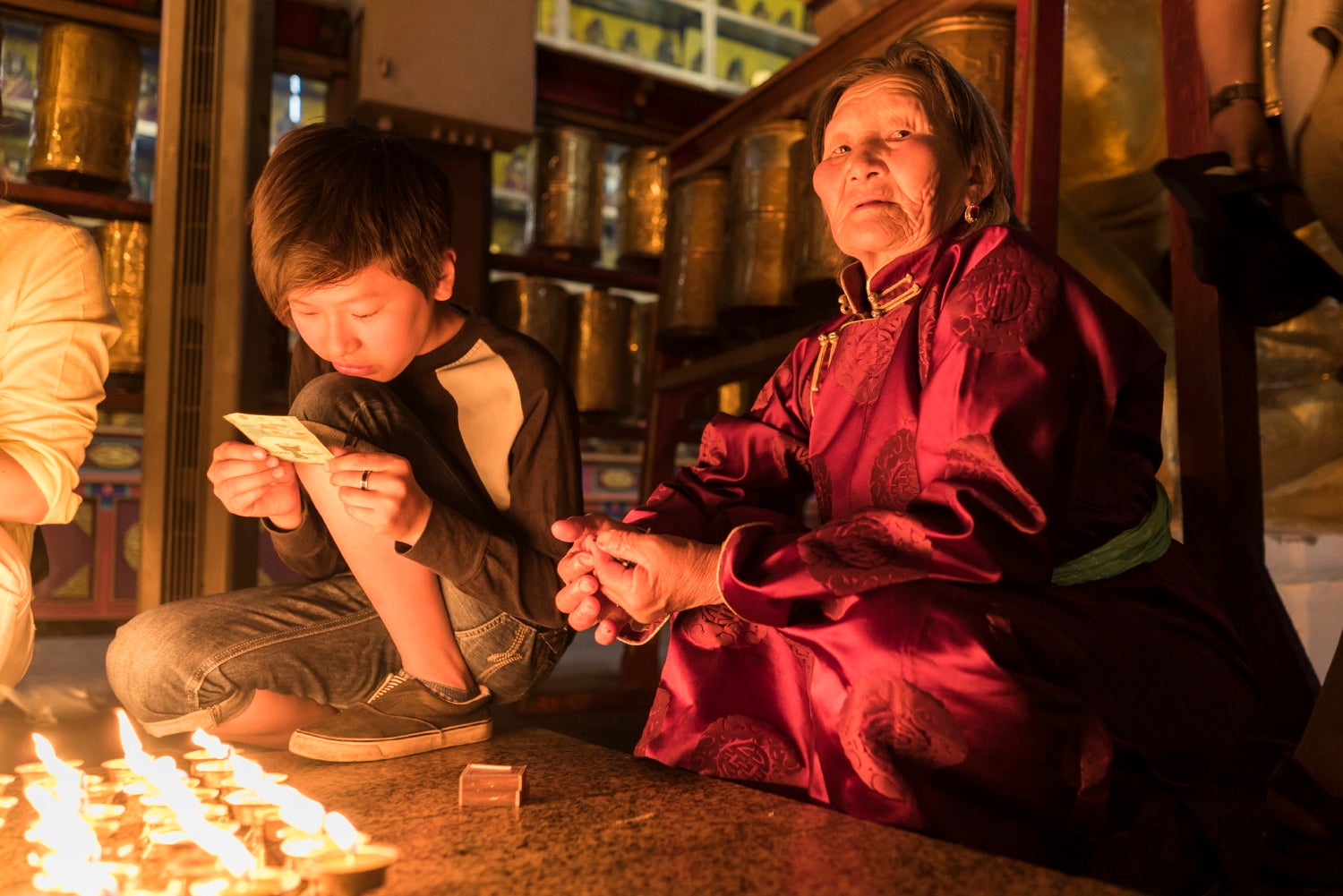 "The 28mm f/2 is a terrific lens for low light shooting, and it's nice and small. When I am working in intimate situations the Sony α7R II and this lens are a very small and discrete package." –Ira Block
Adding to your kit at the telephoto end, a classic portrait focal length is pretty essential. The 85mm is the definitive classic portrait focal length. It's not called a classic for nothing. This is lens that's flattering for portraits and when you step back slightly the perspective is only slightly compressed by the telephoto effect. You still get some dimension and no distortion.
Sony FE 85mm F1.4 GM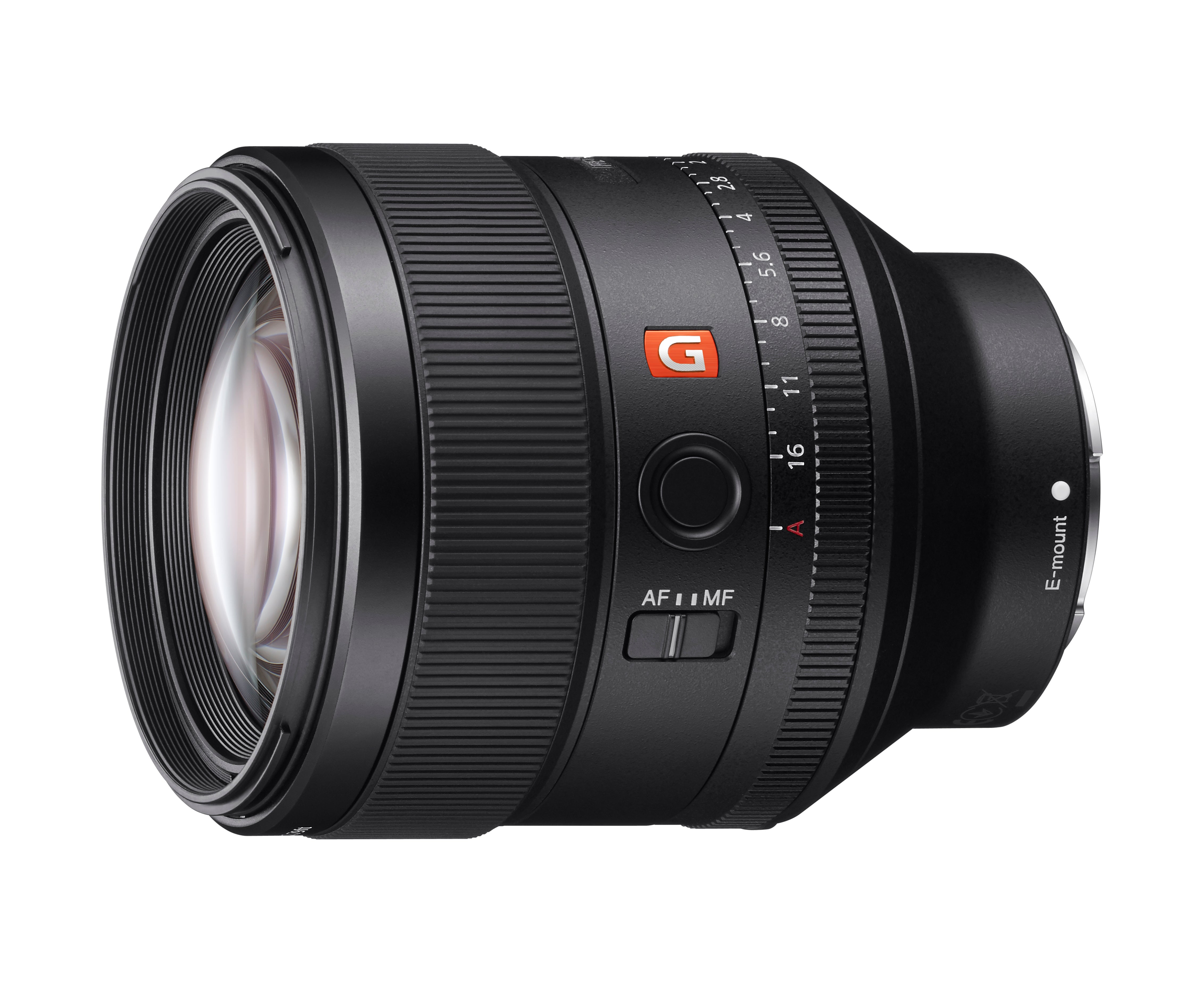 You'd have to search pretty hard for a lens that was more enthusiastically received at its introduction than the new Sony FE 85mm F1.4 GM G Master. Since arriving on retail shelves, it has lived up to the promise at the launch. The 85mm has taken its place in portrait studios and the in bags of wedding and event photographers everywhere. This lens is part of a new line from Sony, the G Master line, and its optical excellence and performance are second to none.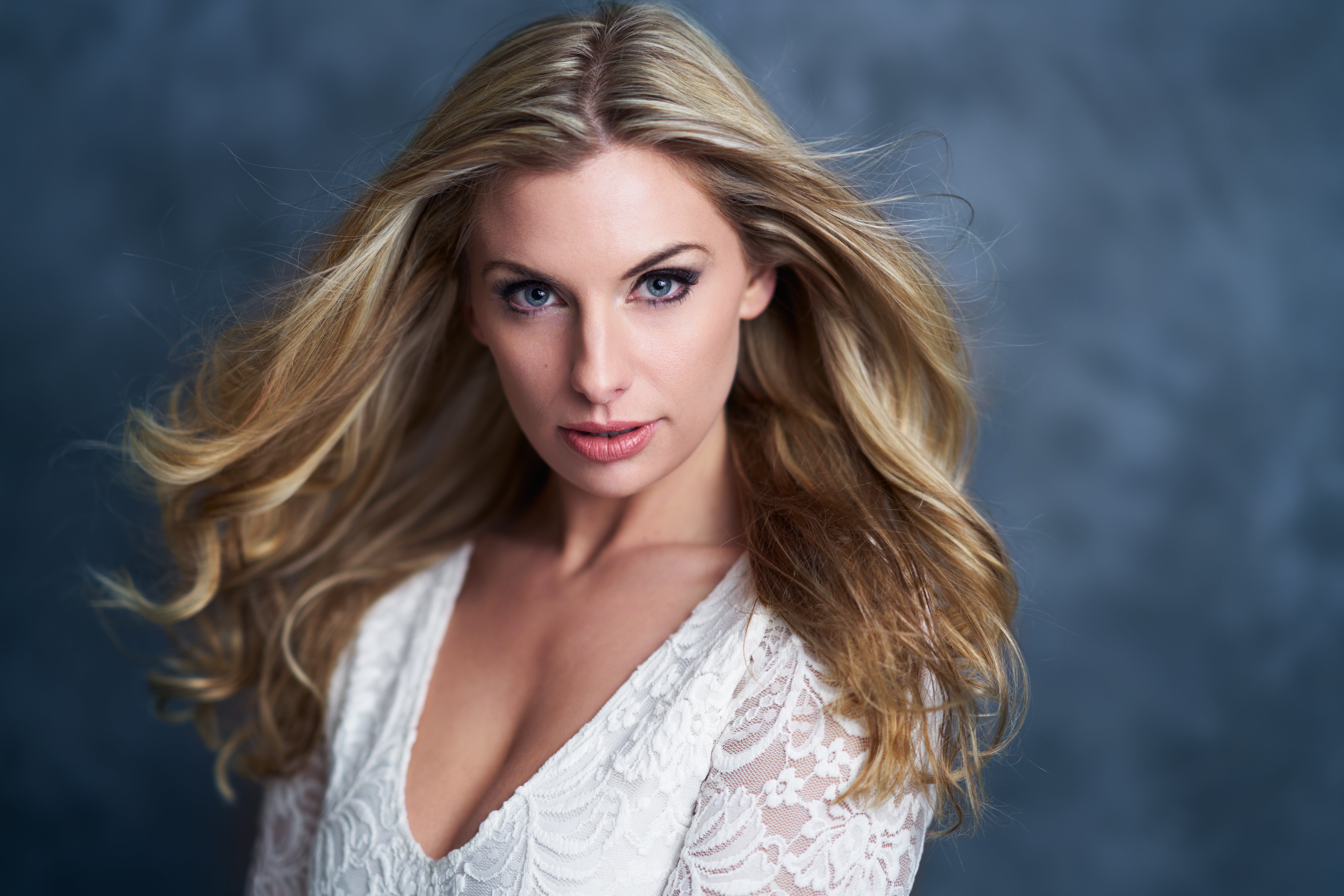 "As a portrait photographer, the 85mm focal length is my absolute favorite to use. The new 85mm f/1.4 GM produces beautiful, pleasing bokeh with the kind of sharpness I like to see for my portrait work." -Miguel Quiles
Alternate: Sony FE 90mm F2.8 Macro G OSS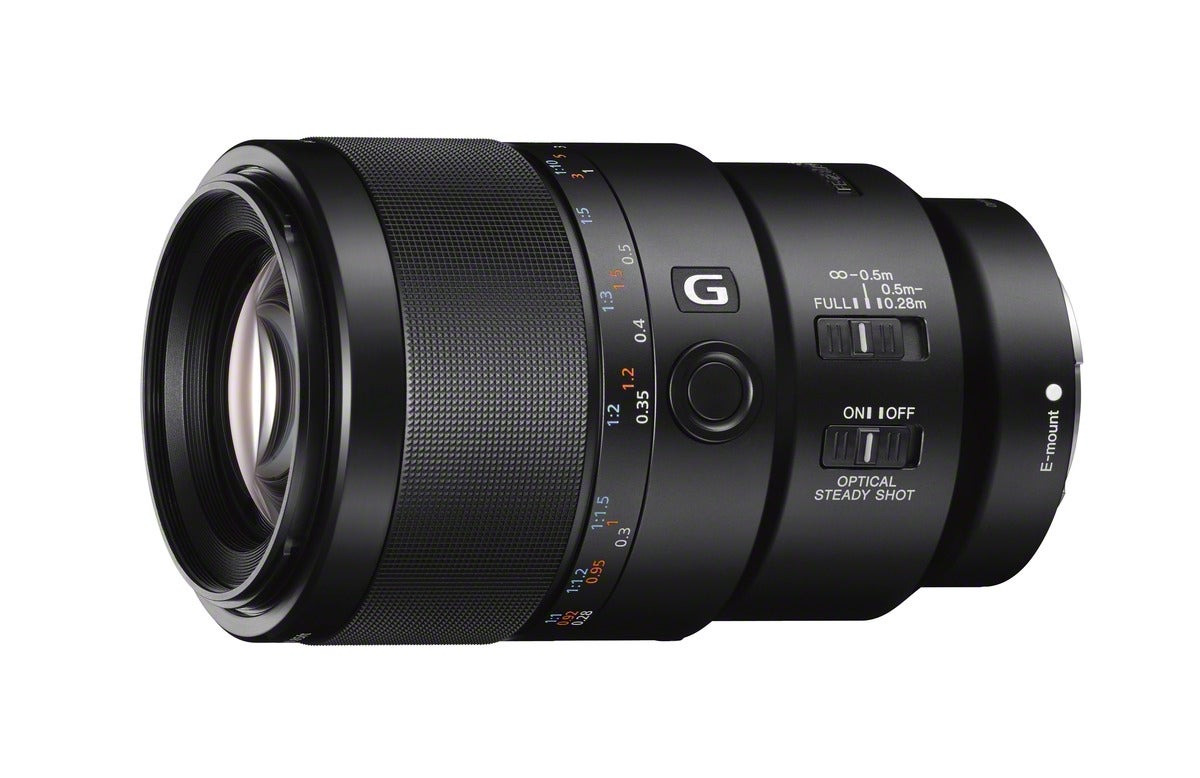 A somewhat surprising alternative to the 85mm G Master is the Sony FE 90mm F2.8 G Macro lens. As a macro, it has many of the same qualities that wedding, portrait and street shooters value in a short telephoto—namely sharpness across the frame, excellent contrast and color rendition.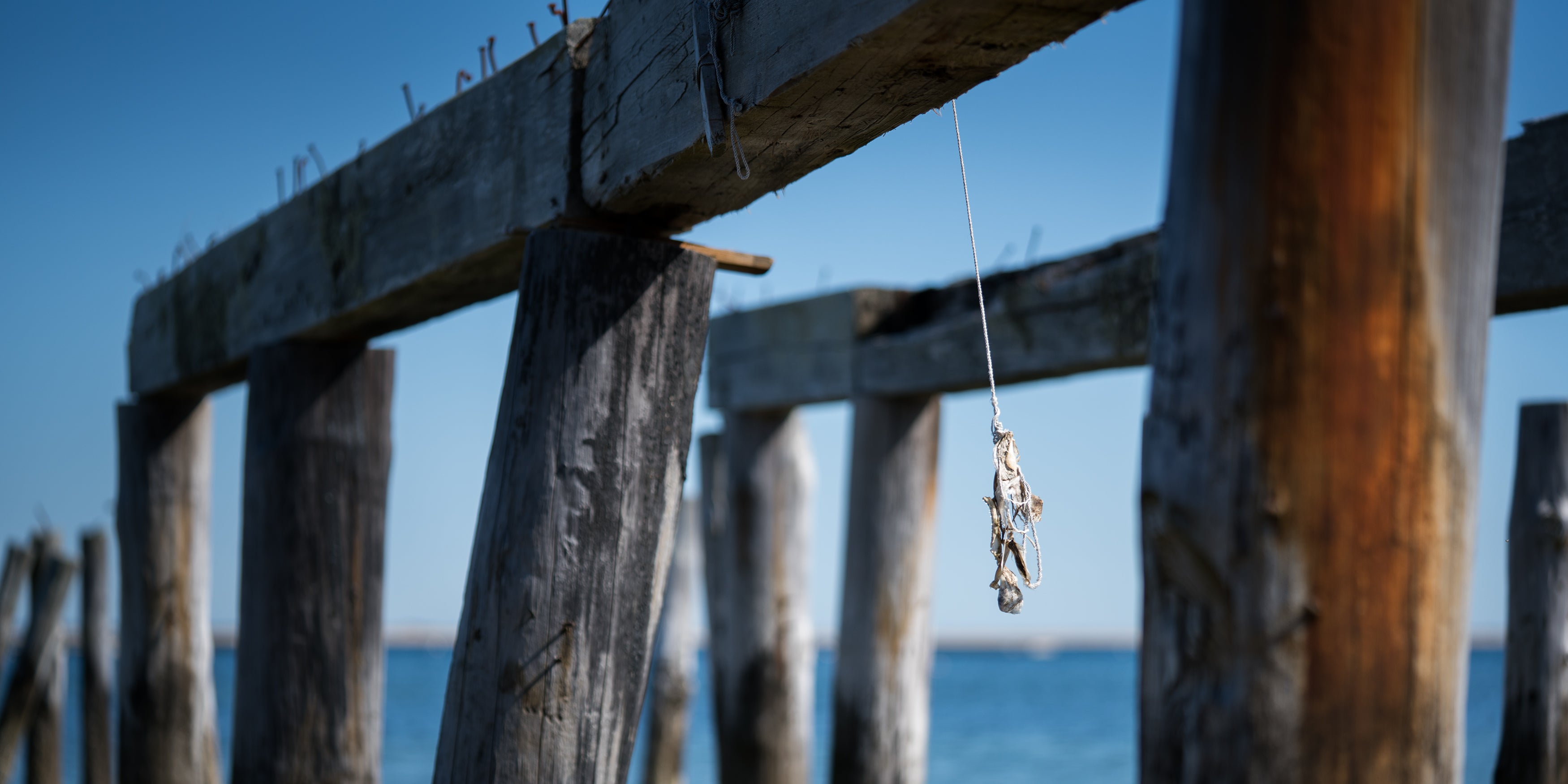 "This lens is the sharpest macro lenses I have ever owned. It can of course be used as a regular macro lens but also as a nice portrait or a long landscape lens offering a very shallow depth of field. In all, a great lens to let your creativity run wild!" -Thibault Roland