In this installment of our Post Tips series we're showing how to use Styles in Capture One to make quick adjustments to a photo. In the short video tutorials below, you can see how to apply a Style and add a few other simple enhancements to easily and efficiently boost your photos.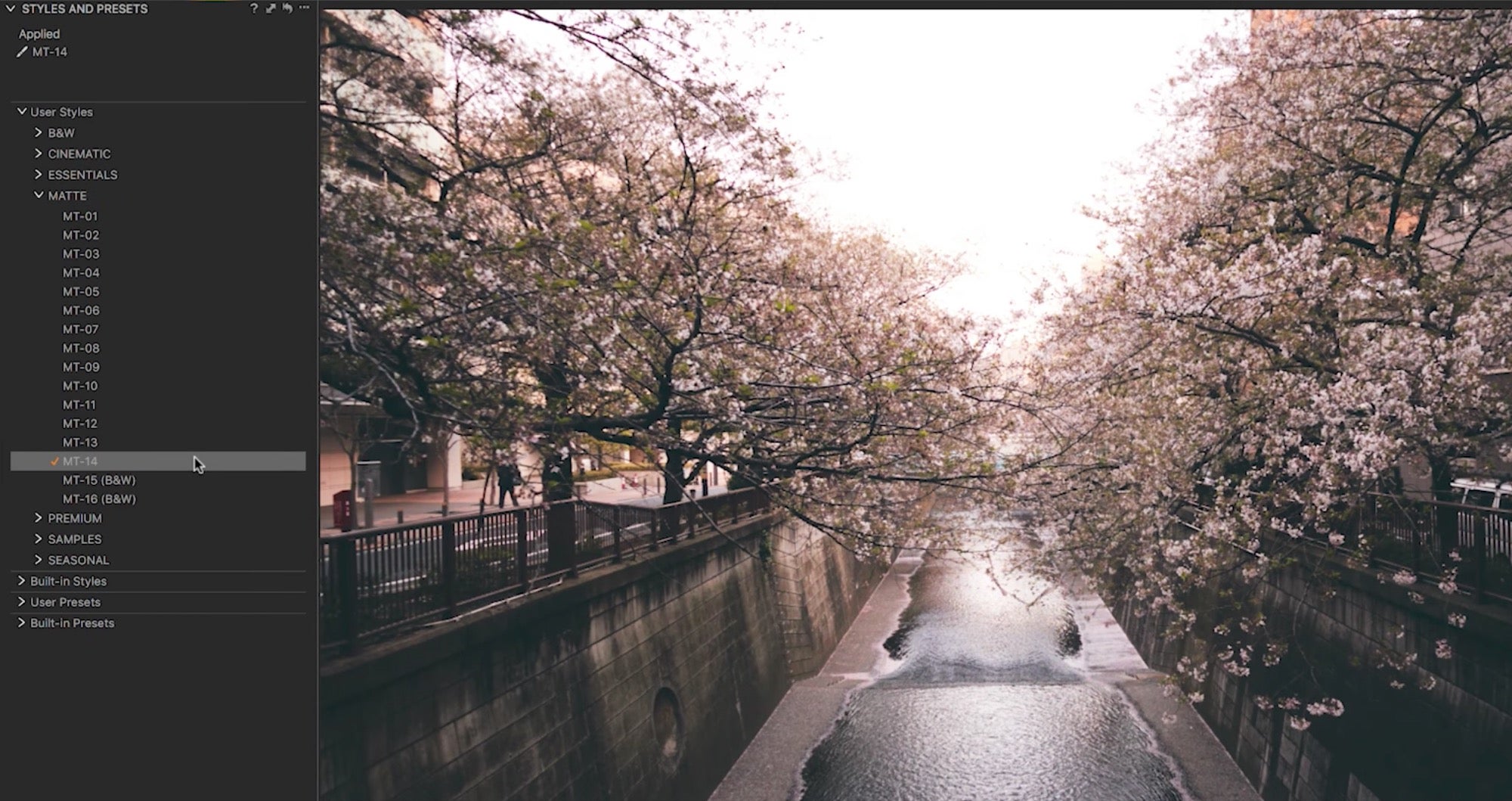 What is a style in Capture One? It's a set of adjustments that you apply to an image all at once. Styles differ from Presets in that a Style can incorporate many tools while a Preset applies only a single tool. The Style can be applied to an image after basic adjustments like white balance, levels, brightness and contrast, etc. without affecting those changes.

There are several Style Packs available: Cinematic, Black And White, Seasonal, Essentials and Matte. You can download free sample sets or buy the full Style Pack.

You can apply Styles as a post-production tool or when you're shooting tethered as the images come directly from the camera. And you can apply Styles to a batch of images by selecting them in the Capture One browser and then applying the Style.

In each of these quick Capture One (for Sony) tutorials, we walk through the steps of image adjustment with a Style. You'll notice that the Styles are applied after the base adjustments. You can see more details on working with Styles and creating your own Styles and Presets in our article here.
Using a Seasonal Style
Using a Cinematic Style
Using a Matte Style
This article is part of a series on post-production workflow with Capture One. As a Sony camera owner, you get Capture One Express (for Sony) with your purchase. This series of articles will show you how to get more out of the software. Of course, you don't have to be a Sony shooter to make use of these tips. They're for anyone who wants to use Capture One.