Sony Artisan Caroline Jensen recently took some time to explore her farm and took some stunning photos of the world she lives in. If you've ever been on the prairie as the sunsets, then you can appreciate what makes the landscape so breathtaking. We asked Jensen to describe how she found her subjects and what makes the images special.
My husband planted forty acres of wild flowers for me this spring. They were not supposed to be in bloom the first year, but some surprised us by blooming this summer. We love prairie conservation, so we opted to take a portion of our cropland and create a wildlife habitat for animals and pollinators. I have been traipsing through the grasses hunting for unexpected blooms and this coneflower was a fun find! We will have many more varieties that will bloom next year (most are biannual).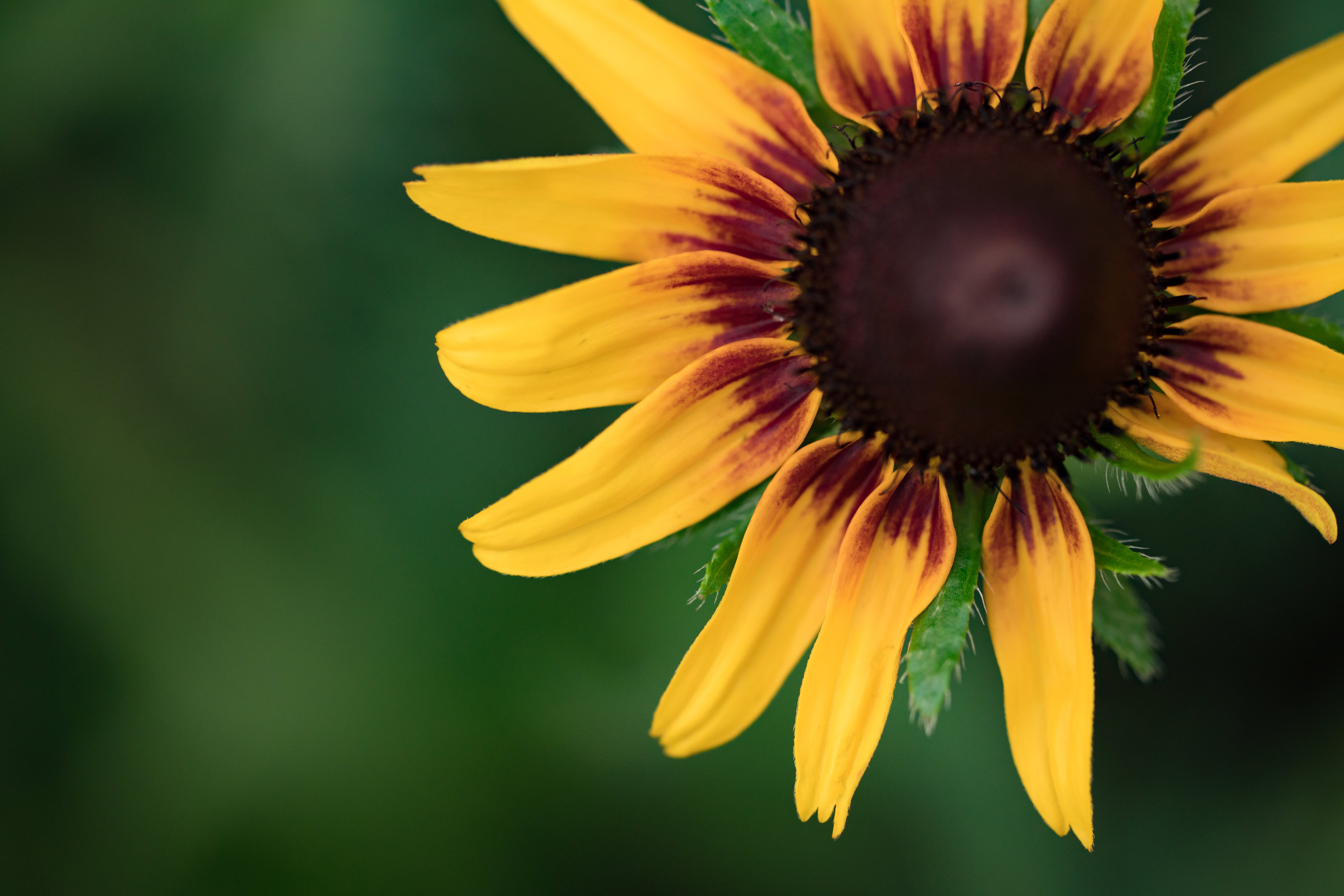 Sony α7R II, Sony FE 90mm f/2.8 Macro G OSS lens. 1/200-sec., f/2.8, ISO 2000
I was out shooting flowers, and as the sunset, the sky took on the most incredible pink color. I had my Sony RX10 III on my shoulder, as I rarely leave home without it! I was able to capture my farm in the blazing pink with that wonderful lens. I do love my full frame cameras, but I can honestly say that many of my favorite images to date have been with this camera. It gets in there and gets the shot, no matter the situation!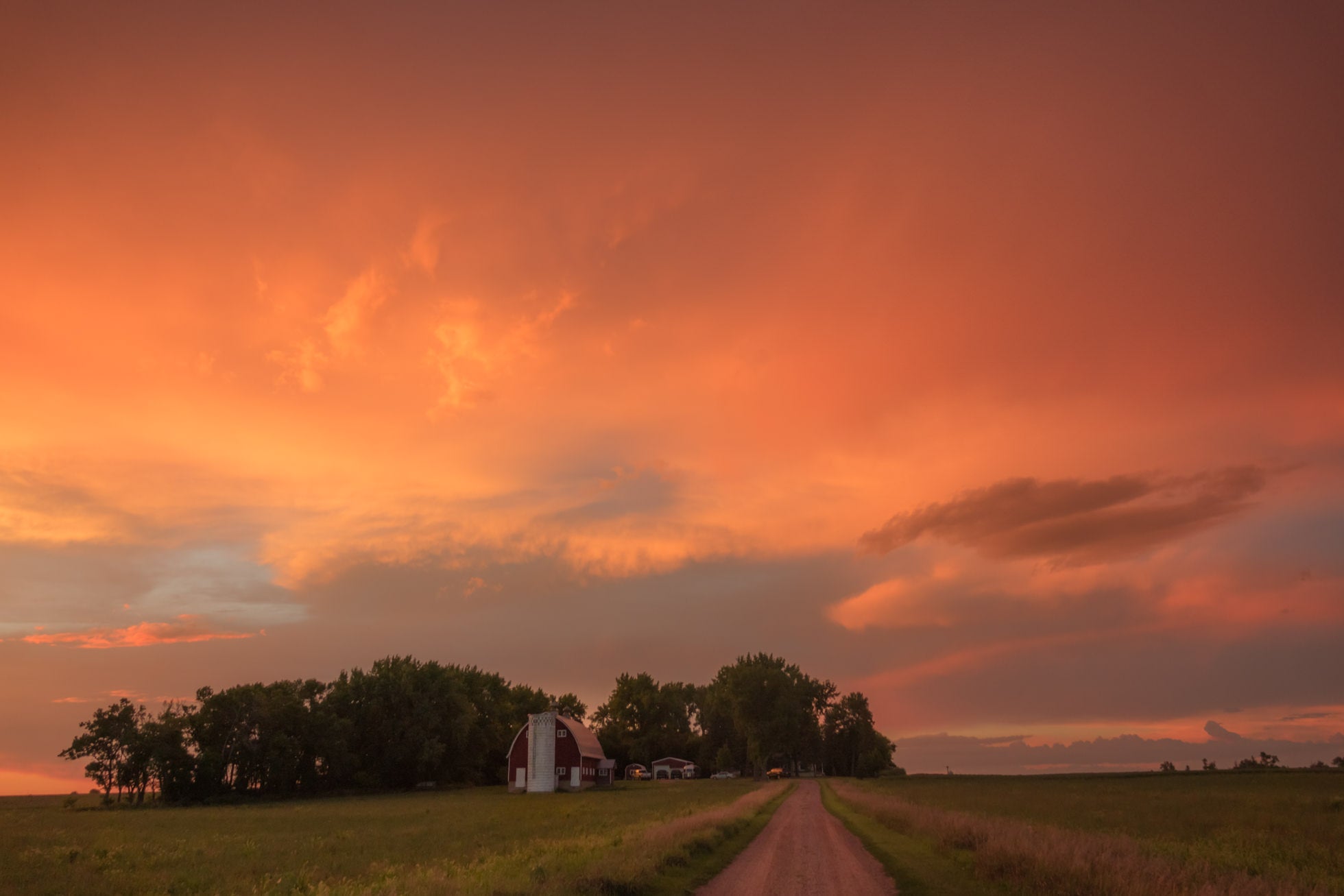 Sony RX10 III at 24mm. 1/250-sec., f/2.4, ISO 125
My love affair with cows is pretty well known around here. I love nothing better than hand feeding cows bouquets of sweet grasses on a summer evening. These sweet Jerseys didn't want me to leave! I had my RX1R II around my neck and snapped a few frames before continuing to pet them. I love the resolution of this camera as I can easily crop to a square and still print the image at a large size. I plan to print this image on heavy wood and hang it in my farmhouse.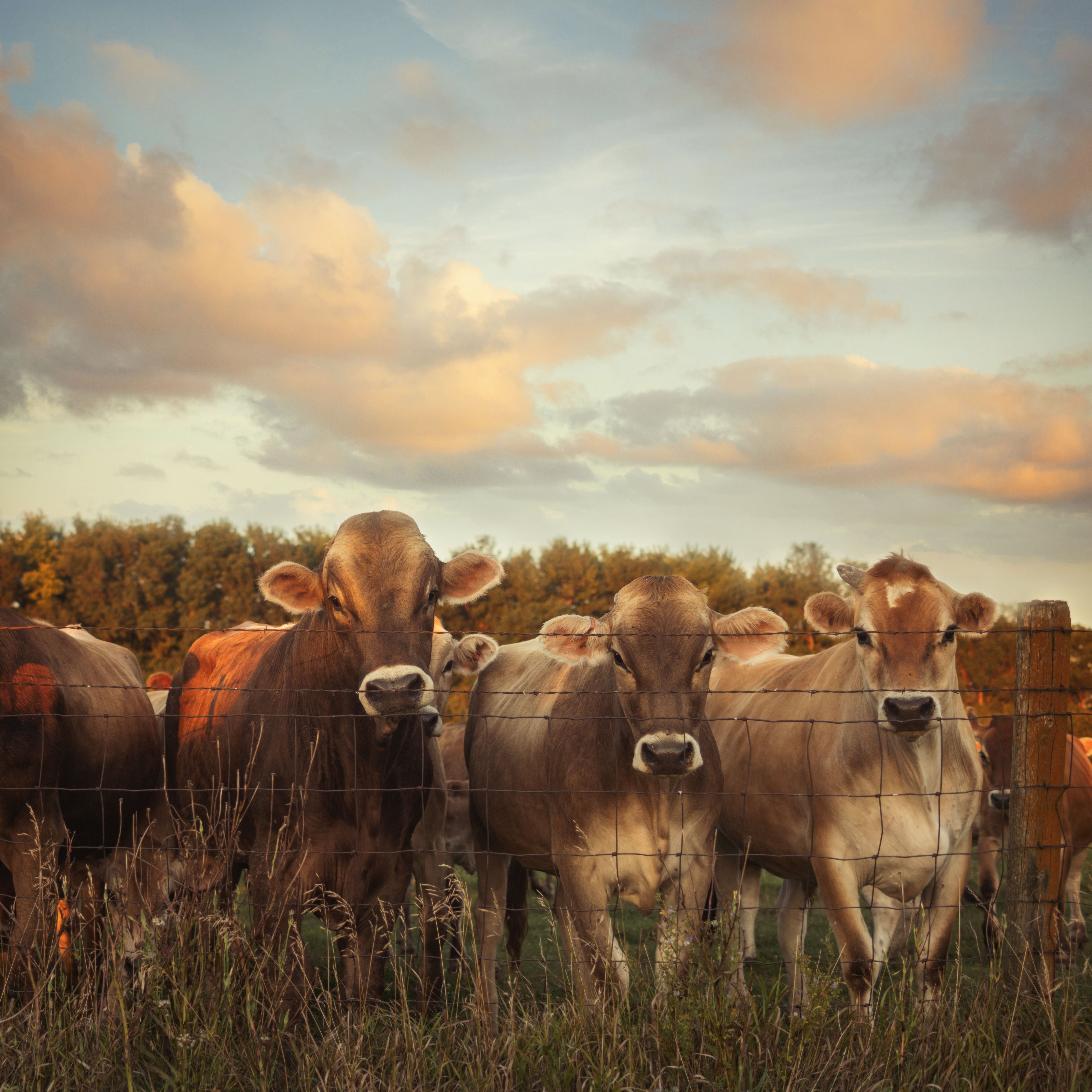 Sony RX1R II, 1/640-sec., f/2.2, ISO 250
I love to shoot with alternative lenses. The Lensbaby Twist 60 in e-mount gives a great vintage look to images. The wind is always crazy here on the prairie, so I often shoot with manual focus lenses to see what creative effects I can produce. These flowers were bobbing and weaving, but I was able to catch a frame. The light was low and so I cranked my ISO a bit so that I could max out my shutter speed to 1/8000th of a second. The prairie moves almost like the sea when the winds are high. It can create very dramatic floral portraits.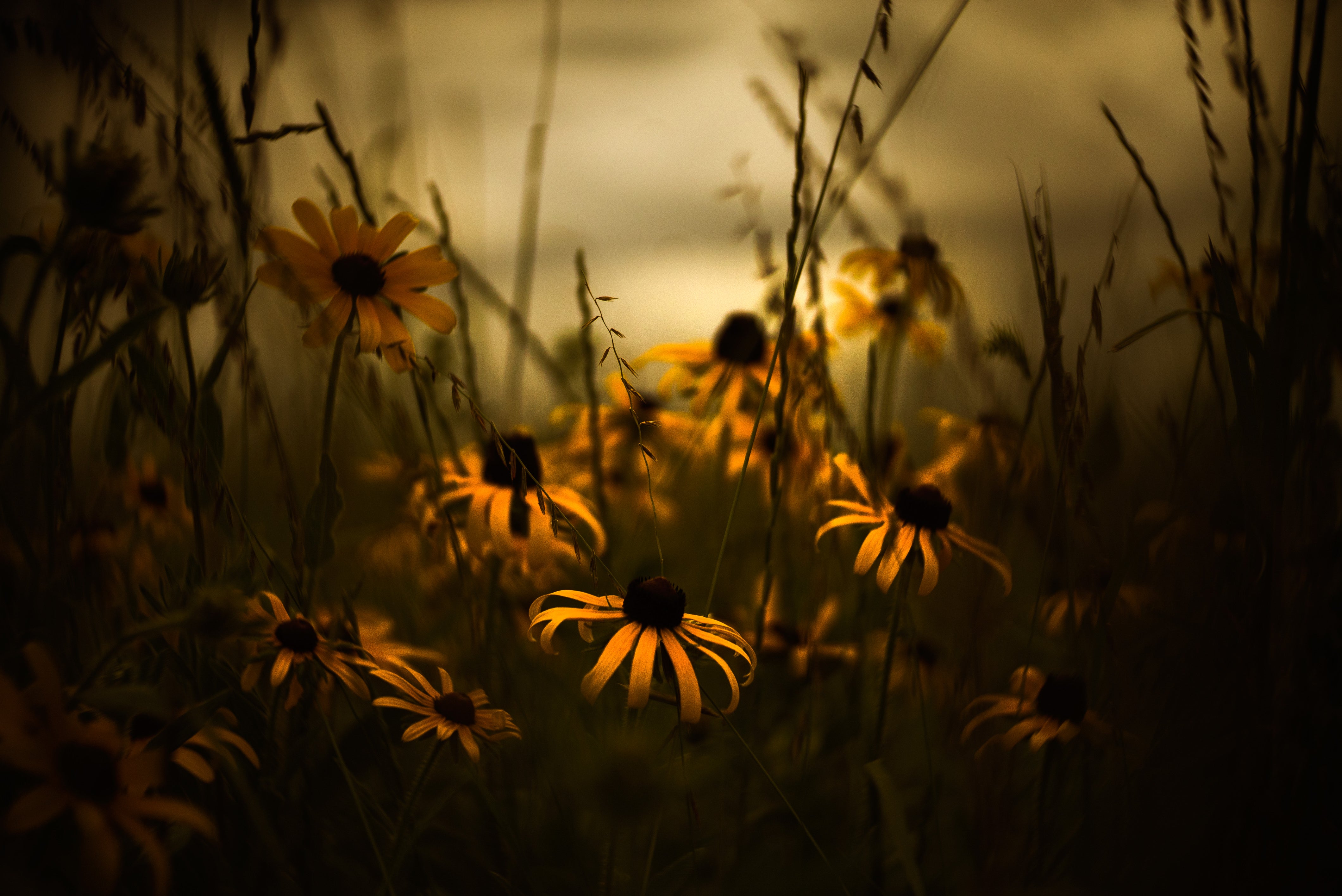 Sony α7S II, Lensbaby Twist 60. 1/8000-sec., f/2.8, ISO 1000