As a Southern-California based photographer, Eric Rubens does plenty of shooting by the ocean. Just take one look at his Instagram (@erubes1) and you'll pick up on the dreamy and adventurous vibe emanated by his sea sunset photos. When it comes to capturing the ocean, sometimes the boundary between gear and water can really get in the way of the creative process for a photographer like Rubens.
"I always have to be really careful with my main body, not to get too close to the water. I've often times just stood in the shallow waves and tried to push how close I can get to shooting on top of the water, but I'm always hesitant to do so," said Rubens.
Who wouldn't be hesitant? There's no fear for photographers quite like the salt water-in-your-sensor fear. To break through those limitations and obtain the artistic freedom he craved, Rubens decided to give the Sony RX0 a try.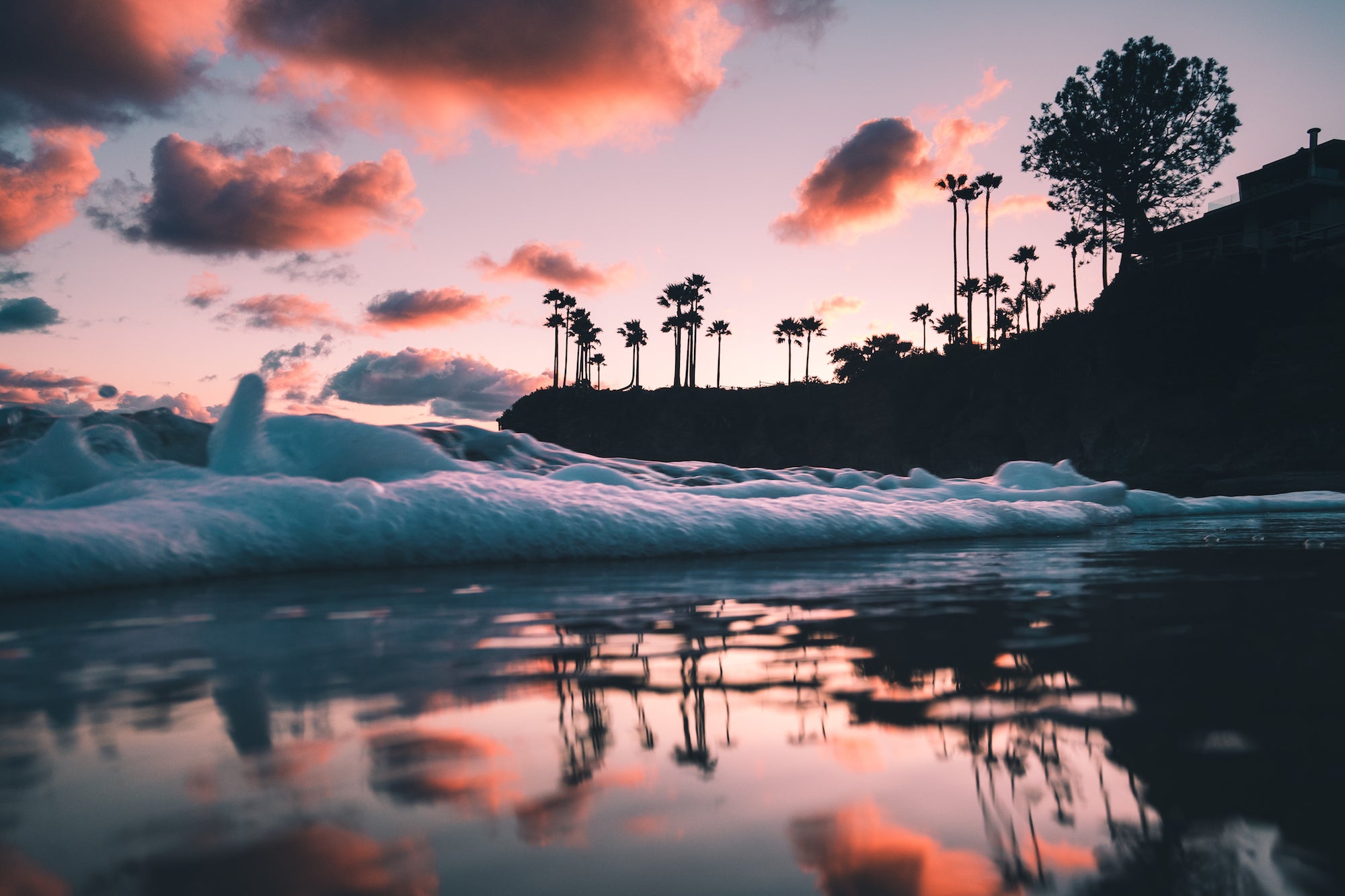 Laguna Beach. Sony RX0. 1/250-sec., f/4, ISO 125
"I was really excited to use this camera because I obviously shoot in and around the ocean a lot," said Rubens. "I took it out in Laguna beach in the shore break. I was just putting it in burst mode and rapid firing as a wave came in until it would actually hit it. That was the first time I got a really nice sunset and could completely overstep that boundary of how close I could get to the water."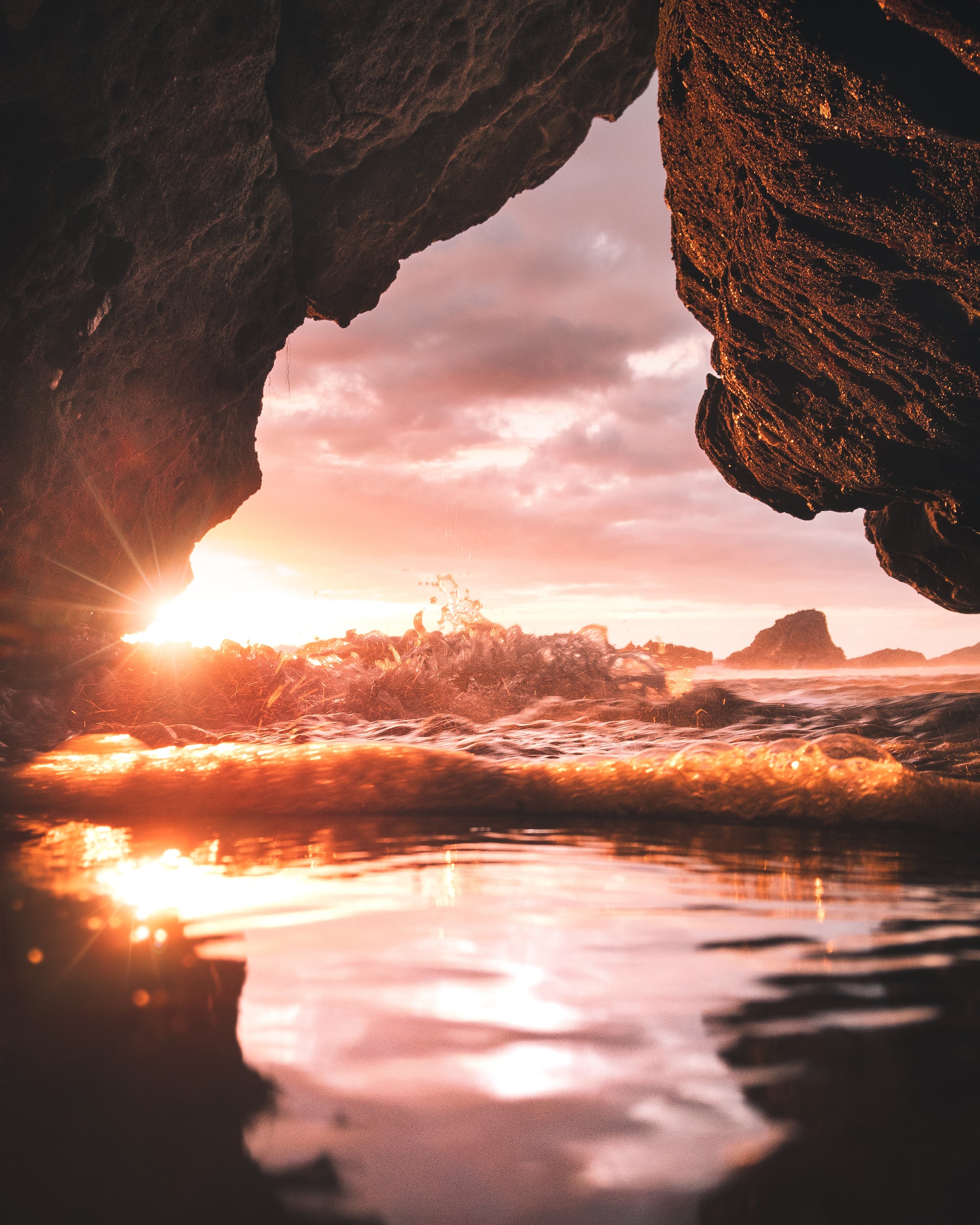 Laguna Beach. Sony RX0. 1/100-sec., f/4, ISO 125
"This little sea cave in Laguna Beach doesn't have much room to work in. Having a super small setup provided me with more room to work myself back into the cave and catch the view as the waves came in. I was able to fit the RX0 into a little crevice in the back and capture this shot before the cave filled with water," said Rubens.
The size of the camera also allows for him to keep a low profile in natural settings that other people are also trying to enjoy. "I think being less intrusive on the beach is a big thing. Typically when I go, I have my big backpack and I'm trying to change lenses. I'm in the sand and it creates a bit of a scene, having all that camera gear with a bunch of other people around. Being able to just throw this into my pocket and grab shots that I'm really happy and excited to share was a very welcome change for me."
He also took the camera on some adventures in Kauai. "I went diving in the water off the Na Pali coast with it. I took shots in the water and jumping off the boat. It was really nice, specifically on the boat, to be able to throw it in a dry bag with a towel and a change of clothes, and not have to worry about it."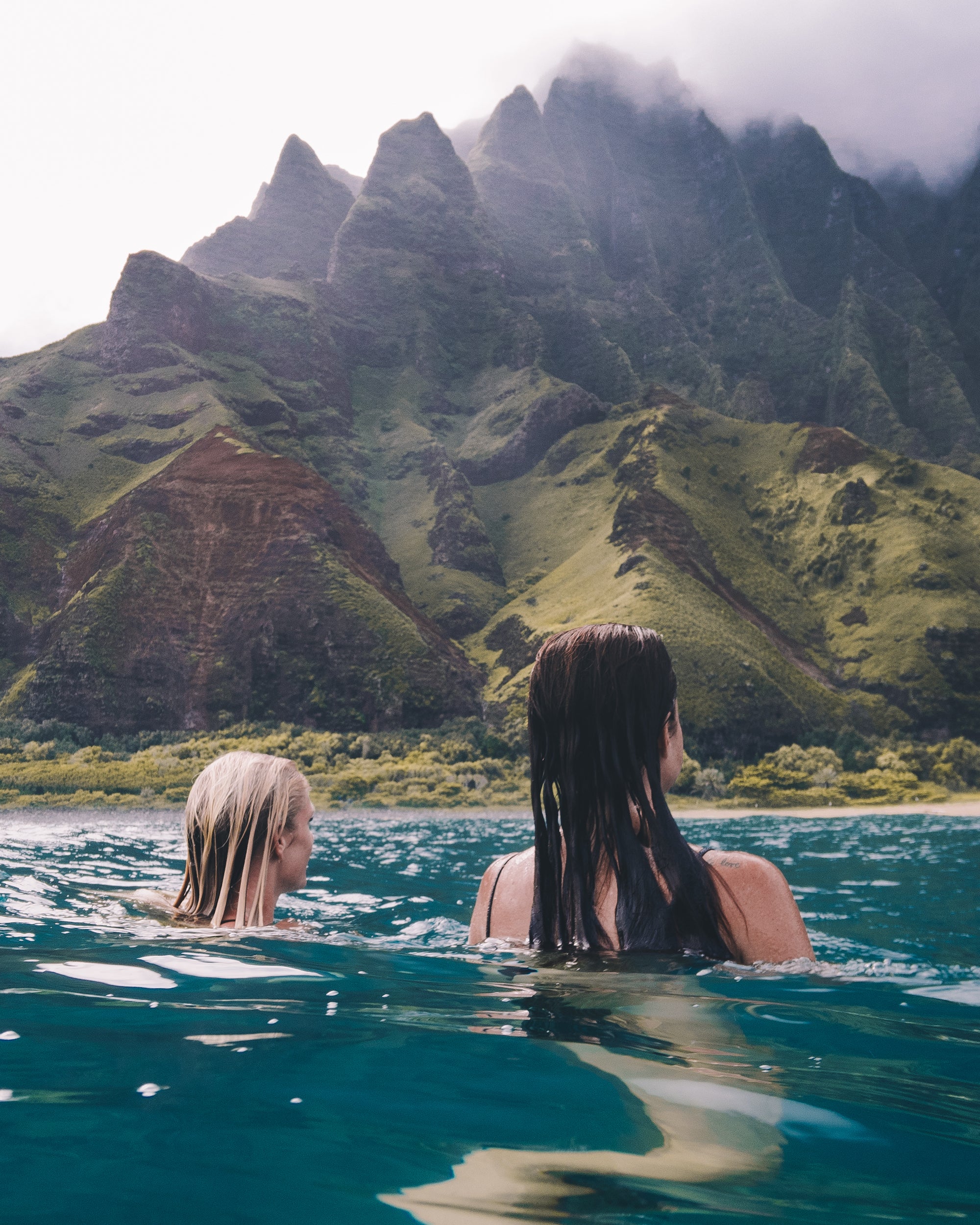 Nā Pali Coast, Kauai. Sony RX0. 1/250-sec., f/4, ISO 125
"Jumping off a boat in Kauai was my first experience fully submerging the RX0 and capturing pictures while swimming. We were limited on packing space so being able to bring just this camera and be confident in the images I could capture was a huge bonus. I put the camera in burst mode and was able to capture my friends wading in water and staring in awe at the beauty of the Na Pali coast."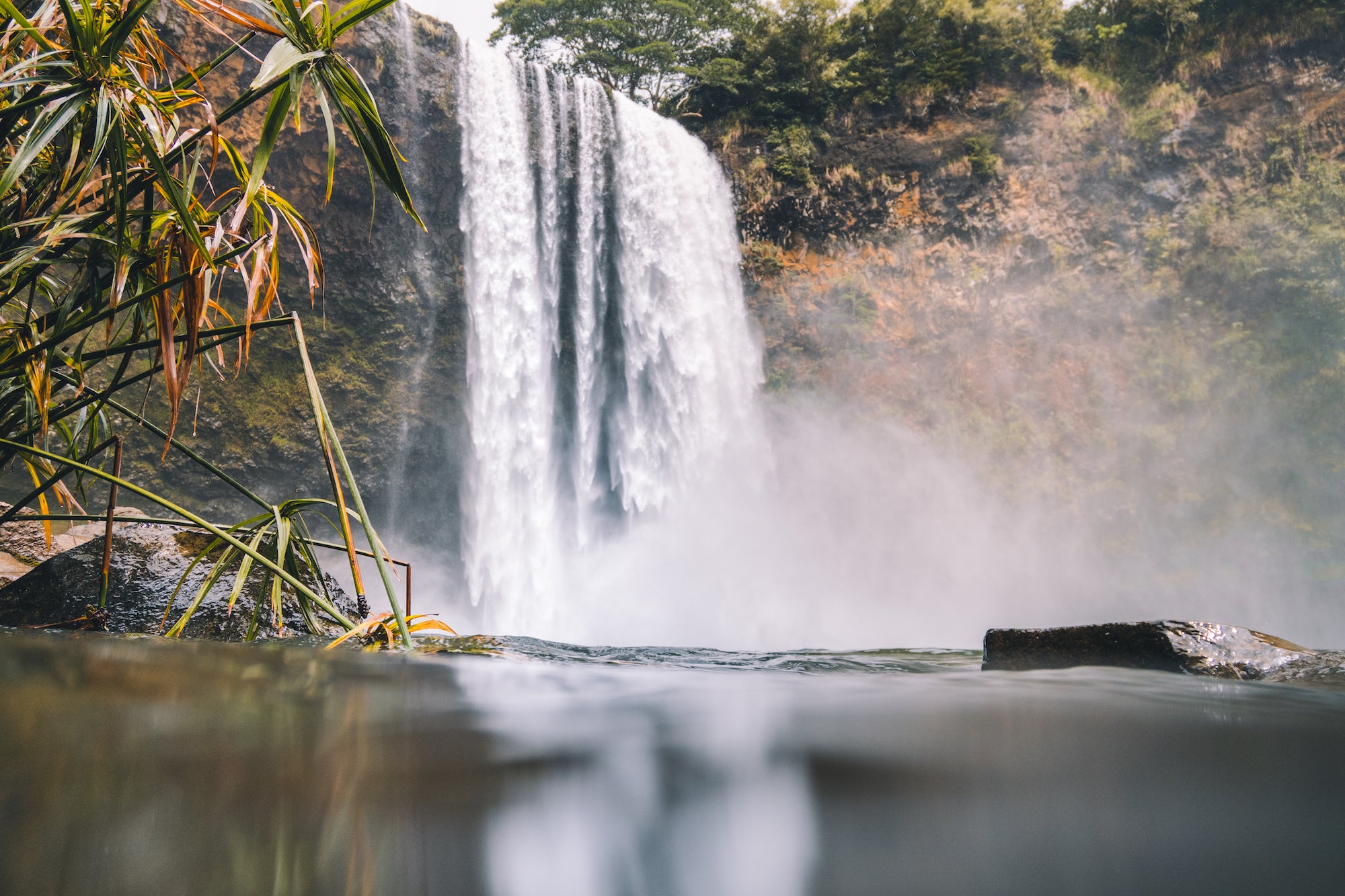 Kauai. Sony RX0. 1/400-sec., f/4, ISO 125
"Anyone who has tried to shoot next to a big waterfall can attest to the difficulty in keeping your gear dry. Due to the RX0's portability and waterproofness, I was able to get up close and personal with this beauty. Shooting low on the water provided a nice angle to show off the sheer magnitude of these falls."
Rubens found the RX0 to be a natural substitute for times when a big body with three or four lenses just wouldn't be feasible. "I've shot GoPro in the past before and I've never really been happy with the way that the images have turned out because I just don't feel like I have enough control over the auto. I'm so used to shooting in manual mode on my α7R III, and being able to utilize the same features, as I would on my normal body was just invaluable in capturing what I wanted to capture."
"This was kind of the first eye-opener for me in really realizing maybe I don't need to bring my humongous camera and set up on every single trip. Maybe if it's a boat trip, or if I'm limited in size going somewhere, this could be the perfect tool that I could leverage to capture the same quality content with less creative boundaries," said Rubens.