Robert LeBlanc (@photosbyrobertleblanc) is a documentary photographer based in Los Angeles. His style is known for its grittiness and immediacy, and he's been working on a book for the past five years that documents those strange corners, subcultures and other odd places in America. What he never could've expected was that Los Angeles, devoid of traffic, pedestrians and activity during a state-wide coronavirus shutdown, would become the subject of his photography.
See how this documentary photographer captured an abandoned Los Angeles on his bike with his Sony RX100 V.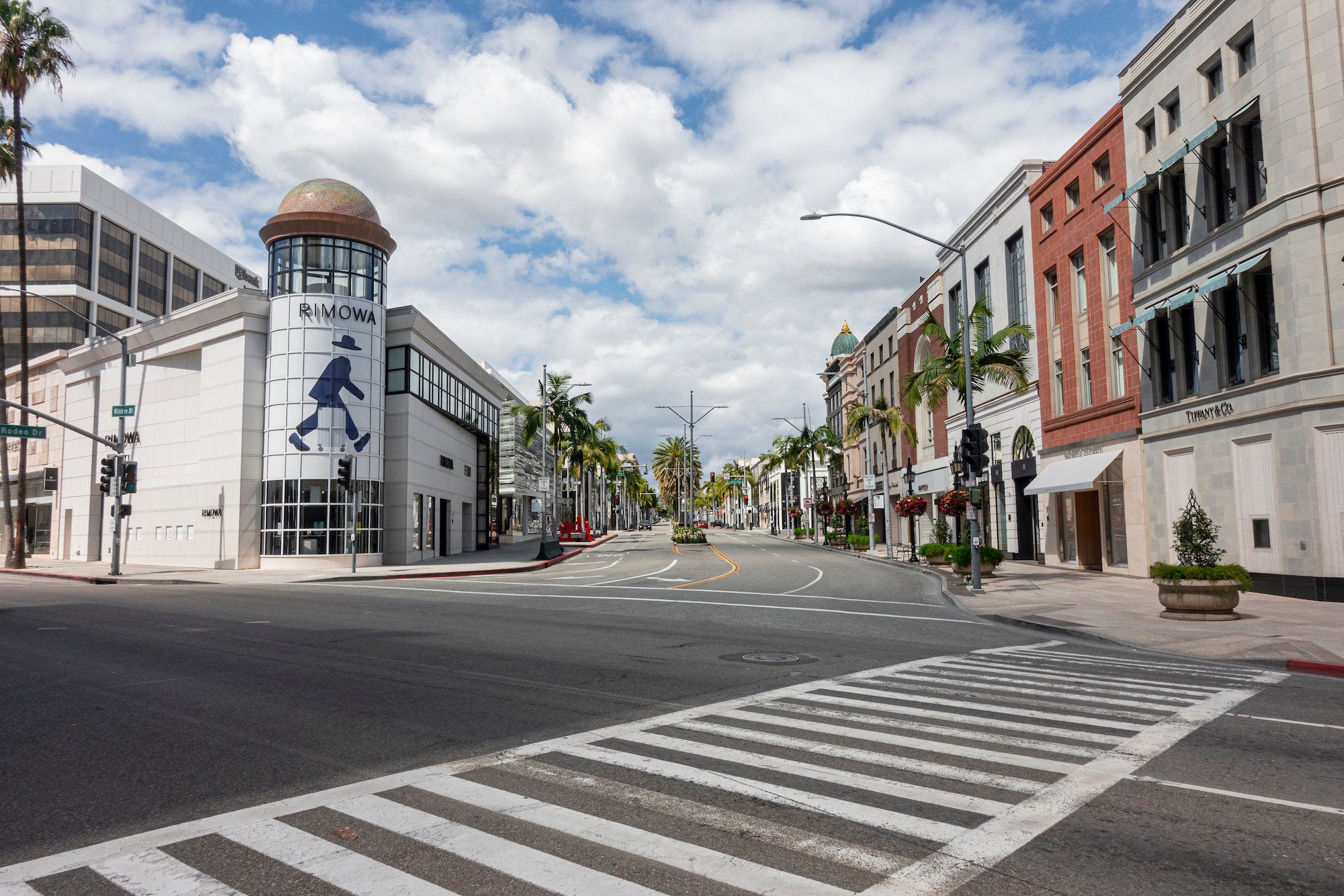 RX100 V. 1/500-sec., f/9, ISO 400
"I noticed that everyone was starting to go kind of stir crazy from being stuck inside and not really going anywhere," says LeBlanc. "I was trying to think of a good idea to really show what the impact is of this in not only Los Angeles, but worldwide. What could I do that was still safe and still followed proper social distancing? So I figured my best bet was to get on my bike and go around so I can keep my distance and stay isolated from other people."
He had his Sony RX100 V with him and started to cruise around to the different intersections in Los Angeles that would normally be completely packed with people.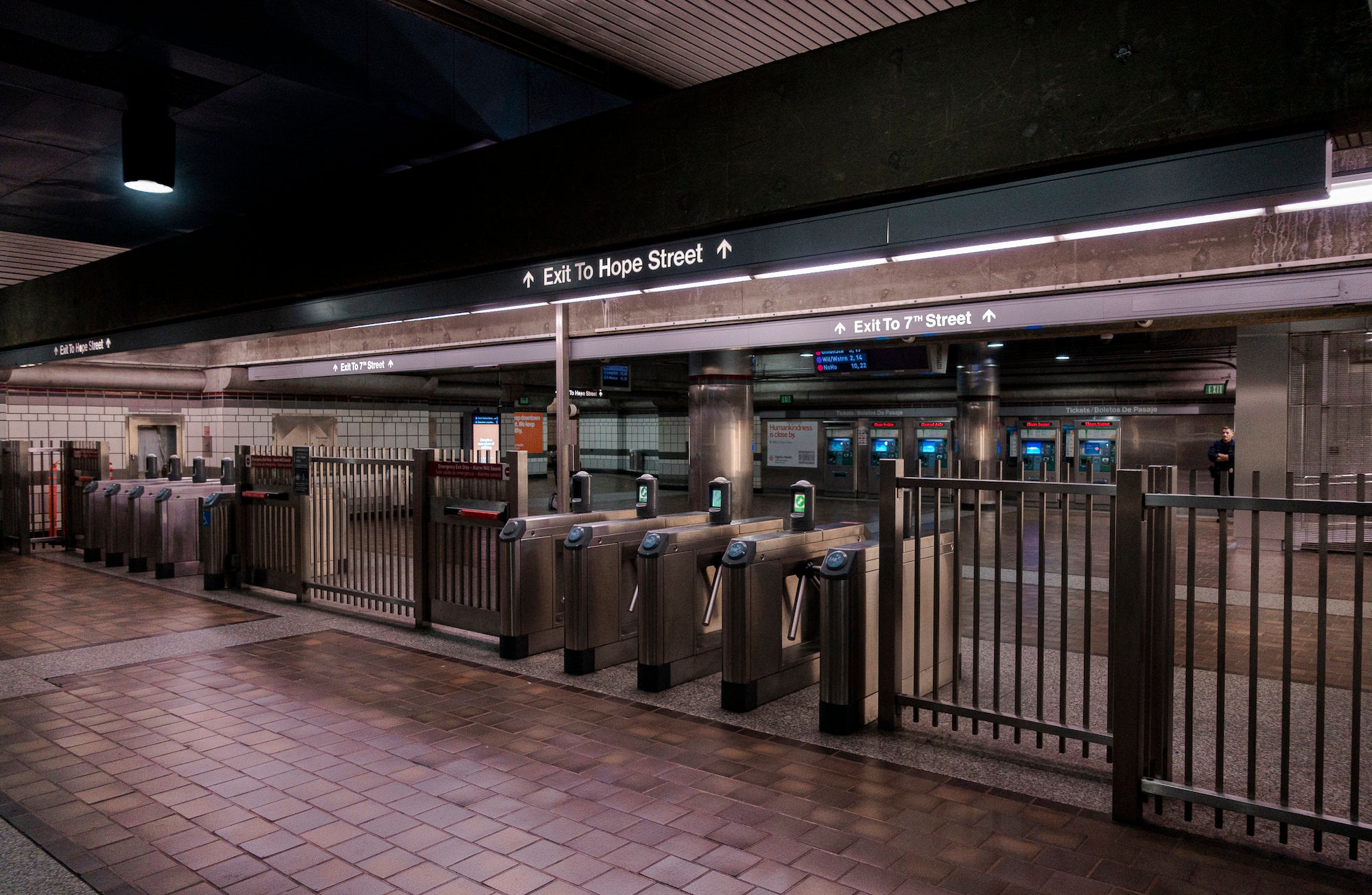 RX100 V. 1/60-sec., f/2.8, ISO 800
"I've always been known to work with pretty minimal gear, and I love the RX100 V for this kind of stuff. It's my go-to, put it in my pocket and always have it with me camera. It packs a lot of punch for how small it is, and it was perfect to just have in my pocket while I was riding around capturing the city. I had never seen the city, or any city, like this before – man, was it something. All of these usual busy spots around the world look so abandoned and it's truly crazy to see. The Beverly Hills sign and Rodeo Drive, areas typically filled with tourists, are now just vast emptiness. It's good in that it shows people have realized the severity of the situation and are listening and staying home."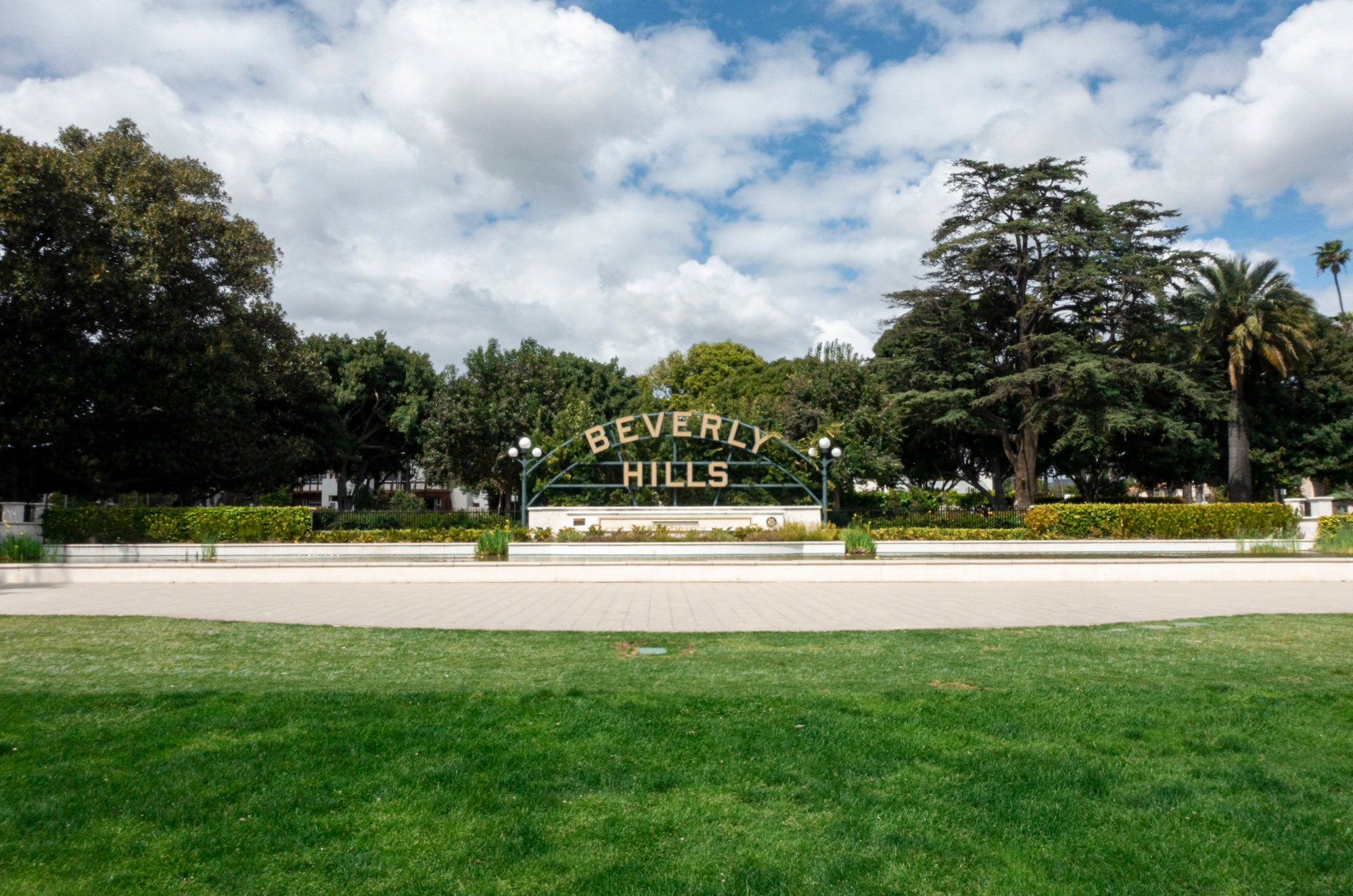 RX100 V. 1/500-sec., f/11, ISO 400
As for other creators trying to find their creative outlet during social distancing, LeBlanc has some advice.
"Be creative, but stay away. I think this is a really important time for everyone, especially if you're a photographer and want to document this. But it's also a really important time to be aware and be responsible about it. People need to have their personal space more than anything right now. I'm a big fan of getting up-close and personal with my subjects because it's nice to get that intimacy, but you have to adapt to what the situation is right now."
RX100 V. 1/500-sec., f/8, ISO 400
"This is a very historic time and people should be able to look back at this to see what the impact was. But as much as you feel that responsibility to photograph and document what's happening, you need to realize your responsibility to be safe. And there are a lot of really creative ways that people are doing things, and as long as you're aware and aren't making the problem worse, then create away."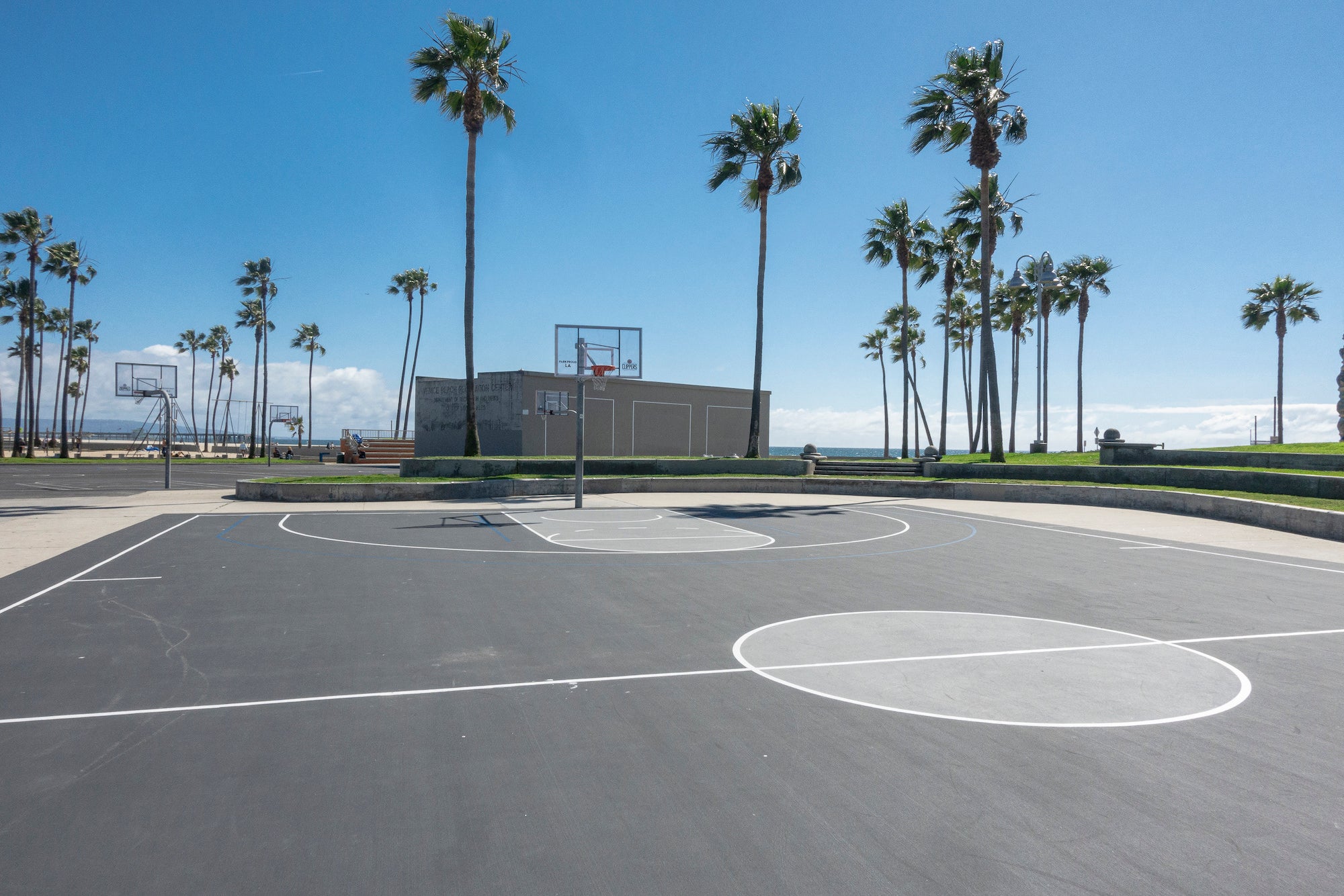 RX100 V. 1/500-sec., f/11, ISO 400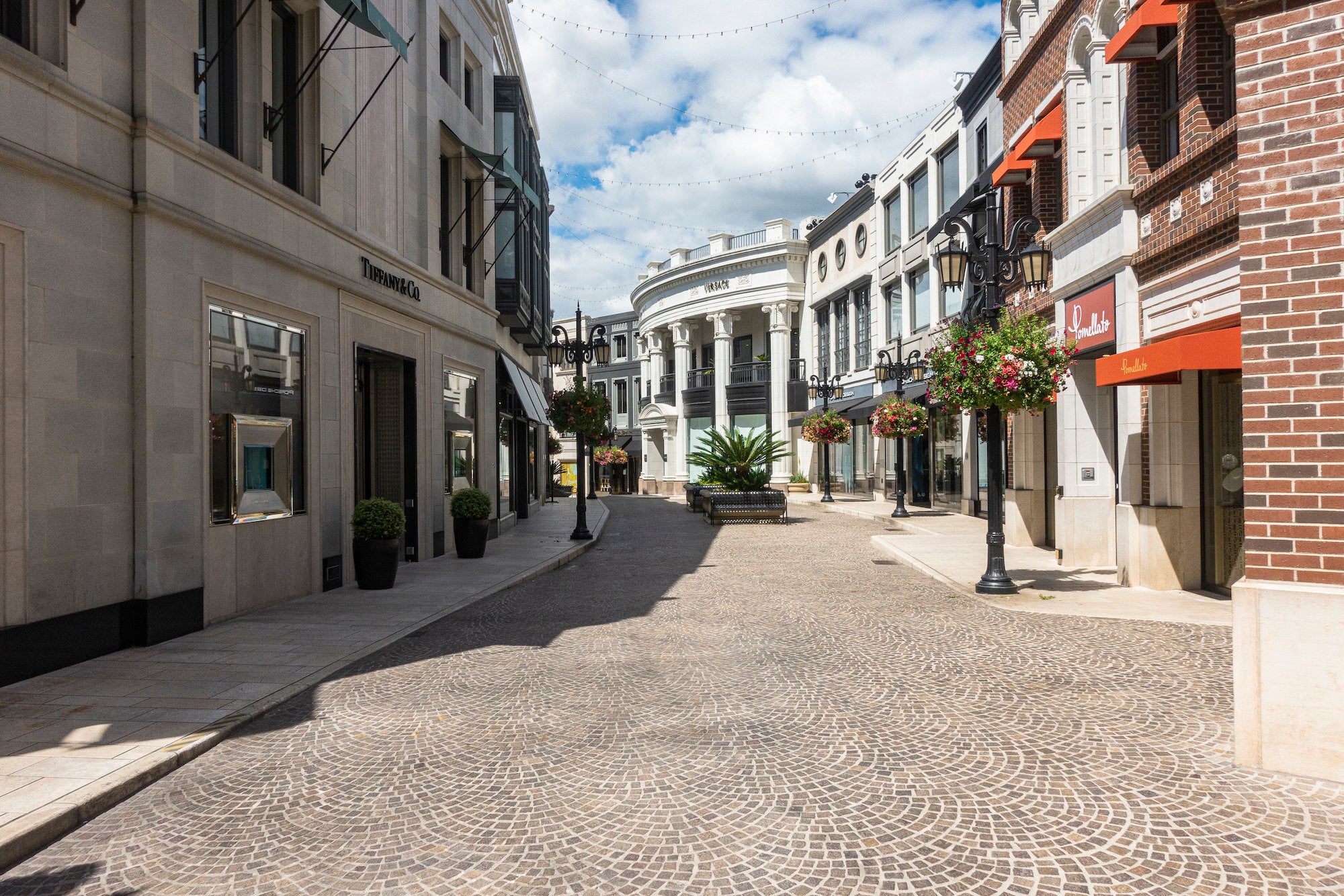 RX100 V. 1/500-sec., f/9, ISO 400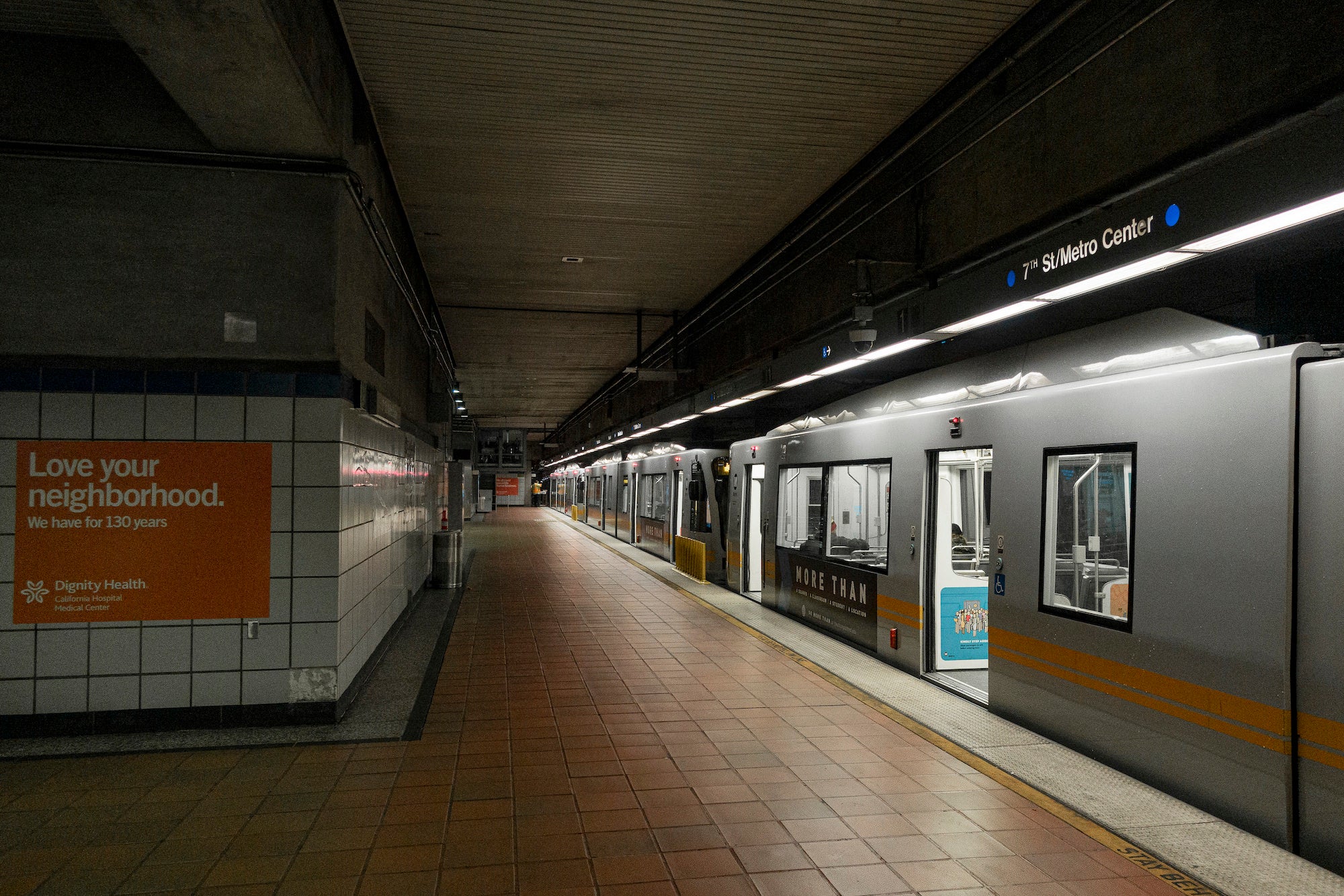 RX100 V. 1/60-sec., f/2.8, ISO 800
See more of Robert's work at photosbyrobertleblanc.com and on Instagram @photosbyrobertleblanc.