Sony Electronics today announced the release of its popular digital camera ZV-1 in white, which also comes with a matching wind screen.
The ZV-1 is a lightweight, compact "all-in-one" style solution for content creators and vloggers. It combines easy-to-use features such as the Bokeh Switch or Product Showcase Setting with uncompromising imaging technology, making this the perfect tool for any content creator at all skill levels. Since its introduction this past Spring, the camera has been well received by a wide variety of users and is very well positioned for today's increased in demand for live streaming and video communication.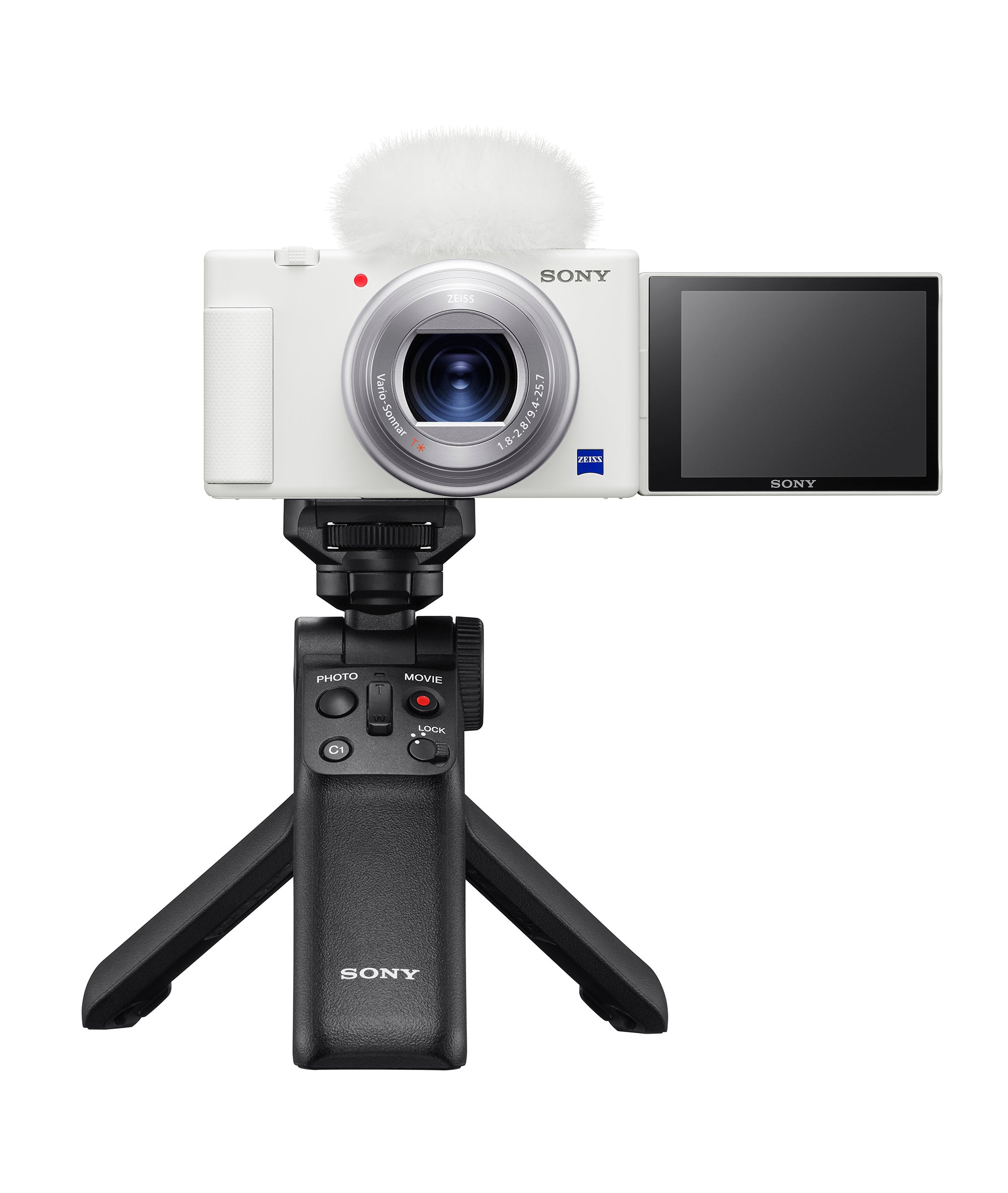 The ZV-1 in white will be available in November 2020 and will be sold for approximately $799.99 USD and $999.99 CAD. It will be sold at a variety of Sony's authorized dealers throughout North America.
Exclusive stories and exciting new content shot with Sony's imaging products can be found at alphauniverse.com, a site created to educate and inspire all fans and customers of Sony α - Alpha.
For detailed product information, please visit:
About Sony Electronics Inc.
Sony Electronics is a subsidiary of Sony Corporation of America and an affiliate of Sony Corporation (Japan), one of the most comprehensive entertainment companies in the world, with a portfolio that encompasses electronics, music, motion pictures, mobile, gaming, robotics and financial services. Headquartered in San Diego, California, Sony Electronics is a leader in electronics for the consumer and professional markets. Operations include research and development, engineering, sales, marketing, distribution and customer service. Sony Electronics creates products that innovate and inspire generations, such as the award-winning Alpha Interchangeable Lens Cameras and revolutionary high-resolution audio products. Sony is also a leading manufacturer of end-to-end solutions from 4K professional broadcast and A/V equipment to industry leading 4K and 8K Ultra HD TVs. Visit https://pixt.me/sonynews for more information.