Words and Photos by Greg Kahn

I have been using my Sony α7R II during recent trips to Cuba to work on a story about the rise of the Havana youth culture. I have been making trips to Havana to look at how the recent changes in policies have opened new possibilities for Cubans born after 1989. The camera has been an integral part of this project. I've spent so much time working with DSLRs in the past and having the large bodies be a constant conversation topic during a shoot. Especially when I'm working in places outside of the US and meeting people who aren't as used to cameras being a part of their daily lives. Taking the Sony out doesn't disrupt life as it happens in front of me. It doesn't become part of the conversation.


Cuba has an extraordinary night life, and that means a lot of my time is spent in difficult lighting situations like bars, clubs, or on dimly lit streets. Being able to comfortably use high ISOs without worrying about noise levels has been wonderful. Even in lighting situations where an entire room glows red from strobes, a color I found is typically difficult for cameras to capture fine details, the Sony produced top notch images.


My goal for a camera is to get out of the way. I want to not think about it, or be concerned with how a situation will affect the camera's technical limitations. I simply want the camera to fit into the way I approach a project so that I can watch for the right moment instead of thinking about settings.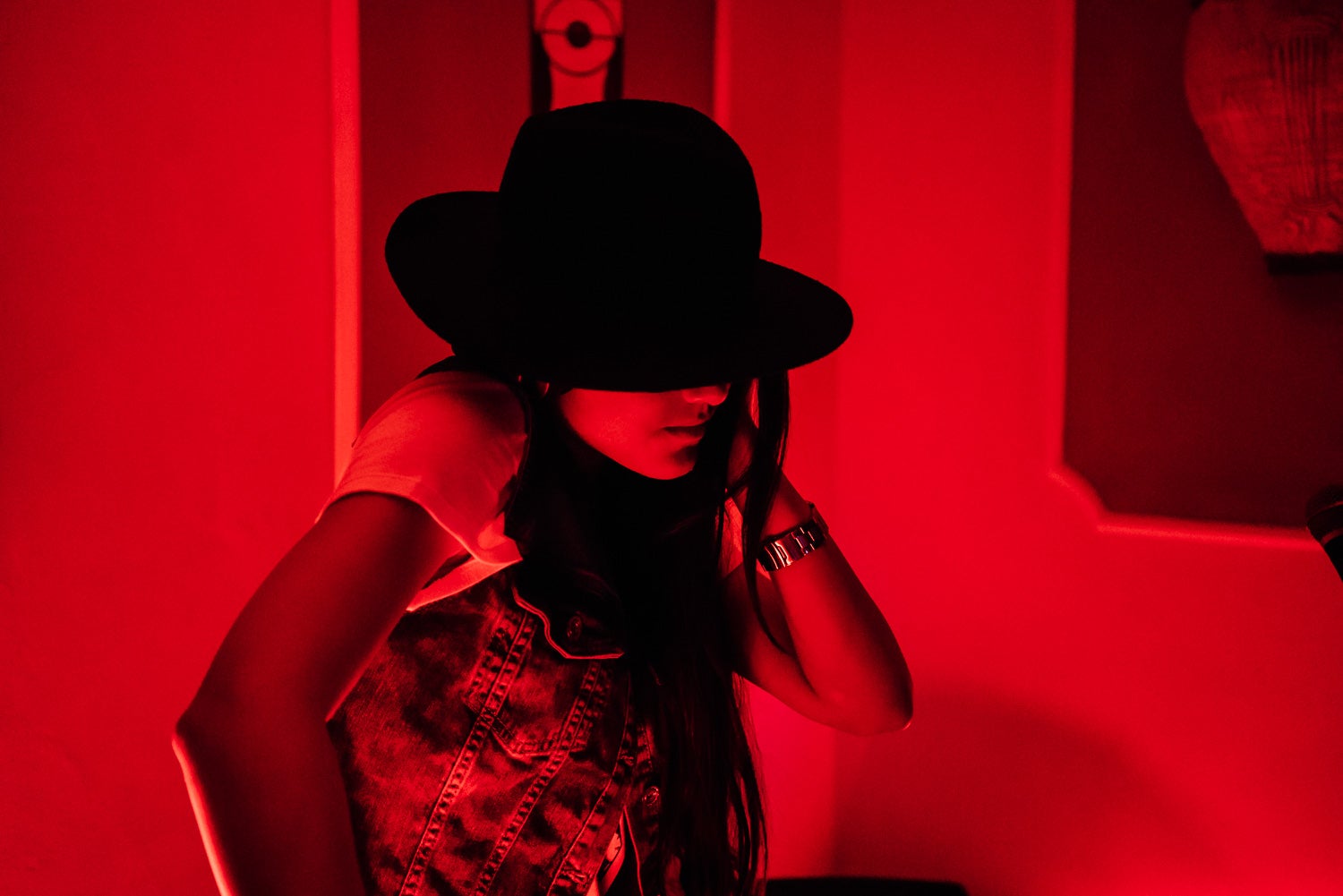 Sony α7R II, Sony Sonnar T* FE 35mm f/2.8 ZA, f/2.8, 1/60-sec., ISO 5000
I was photographing these DJs at a club in Havana, and the entire scene was dark and had a light that colored the entire room. Shooting at 5000 ISO is generally a no-no for me, but in this situation using the camera's internal stabilizer and the high ISO I was able make this photo which is superbly detailed and tack sharp.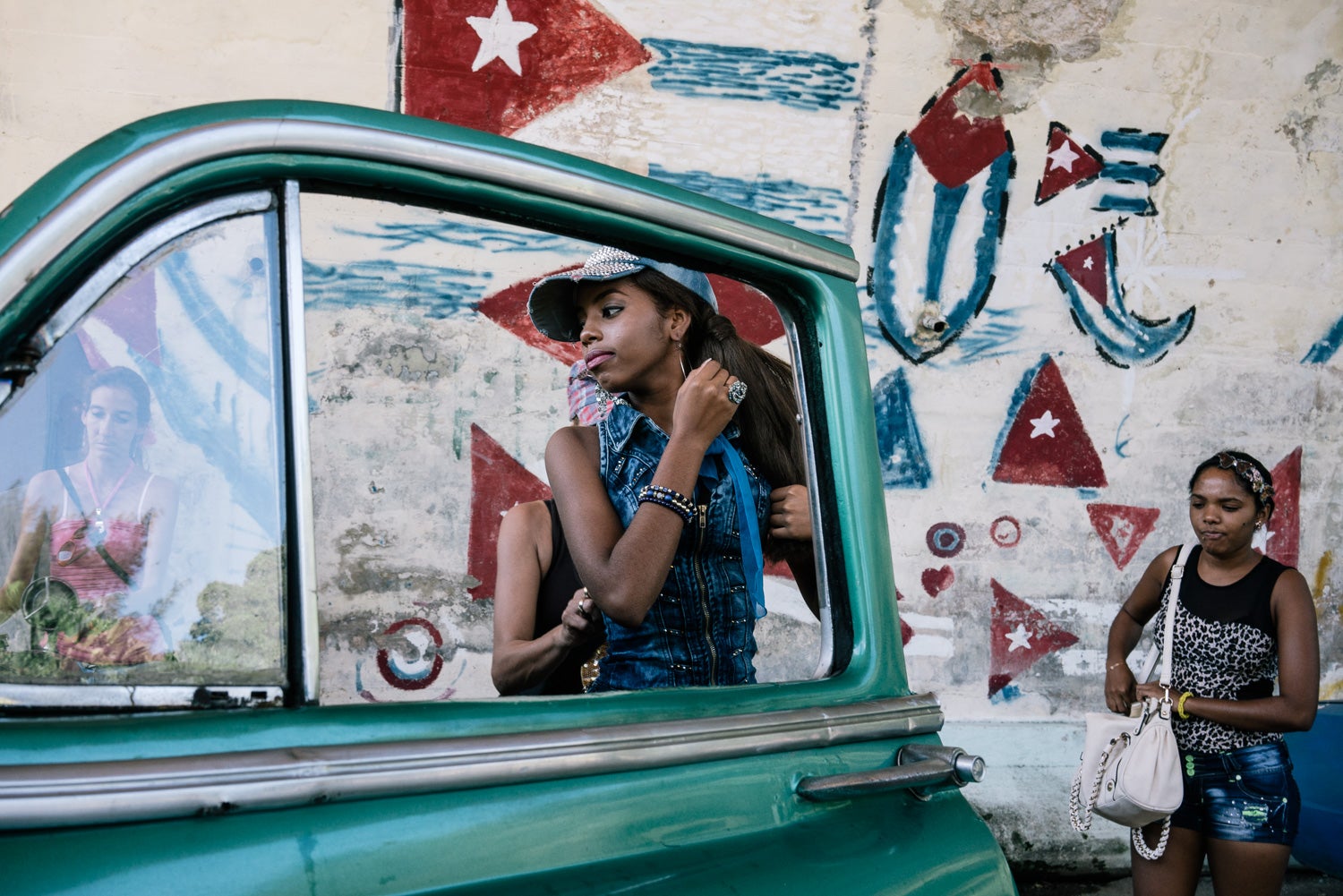 Sony α7R II, Sony Sonnar T* FE 35mm f/2.8 ZA, f/10, 1/100-sec., ISO 800
Blending into the scene is essential for the work that I'm doing. I need to have a camera that doesn't break the connection I have with a person I'm photographing. Here I was able to allow life to continue uninterrupted while I composed the frame. Using the silent shutter allowed me to further disappear in the situation.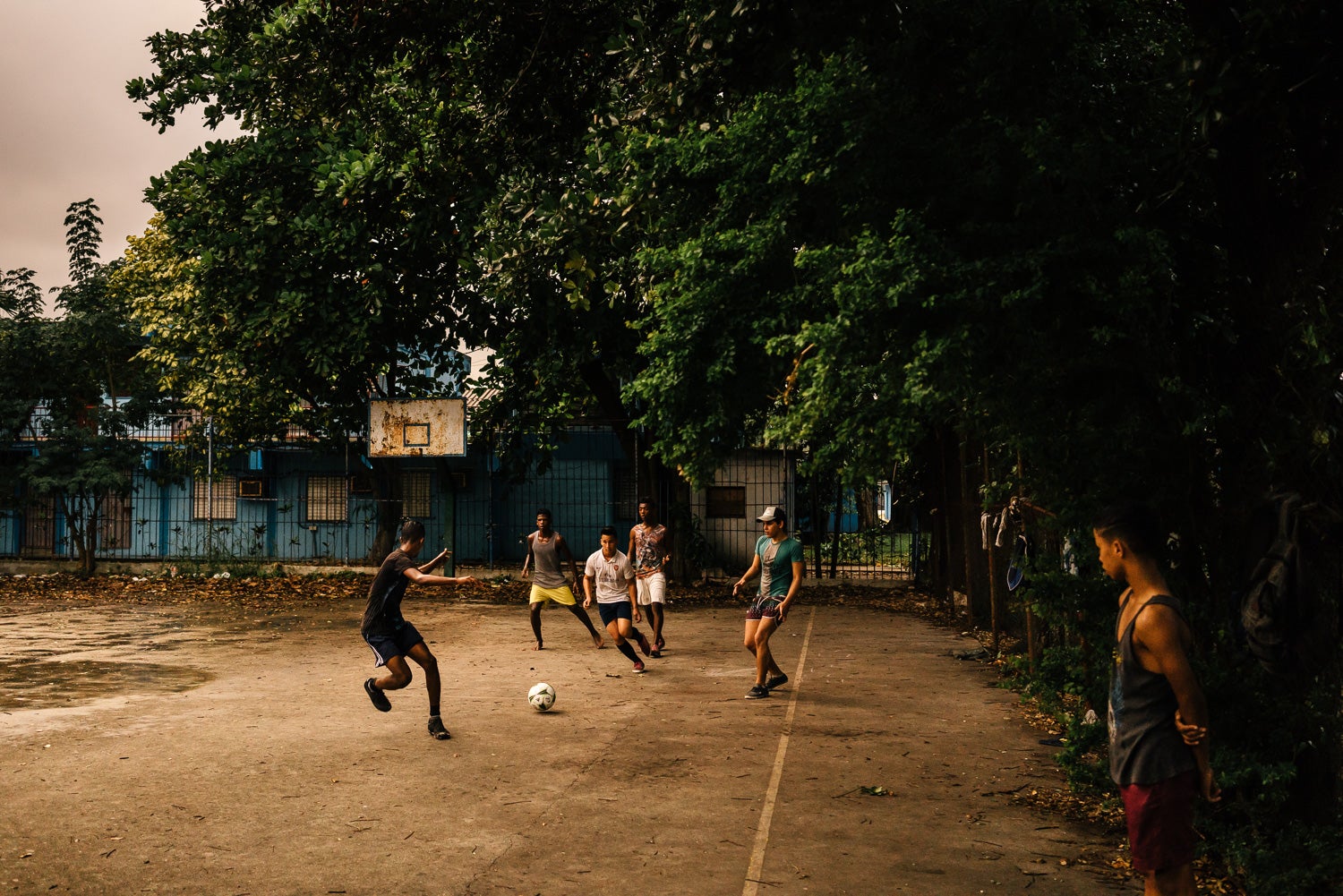 Sony α7R II, Sony Sonnar T* FE 35mm f/2.8 ZA, f/2.8, 1/640-sec., ISO 1600
Staying light and mobile allows me to follow the action. I'm quicker to get to locations and less tired at the end of the day. Here was a situation during sunset that occurred on the outskirts of Havana. Traveling as compact as I do allows me to use modes of transportation that bringing lots of gear would be much more difficult to do.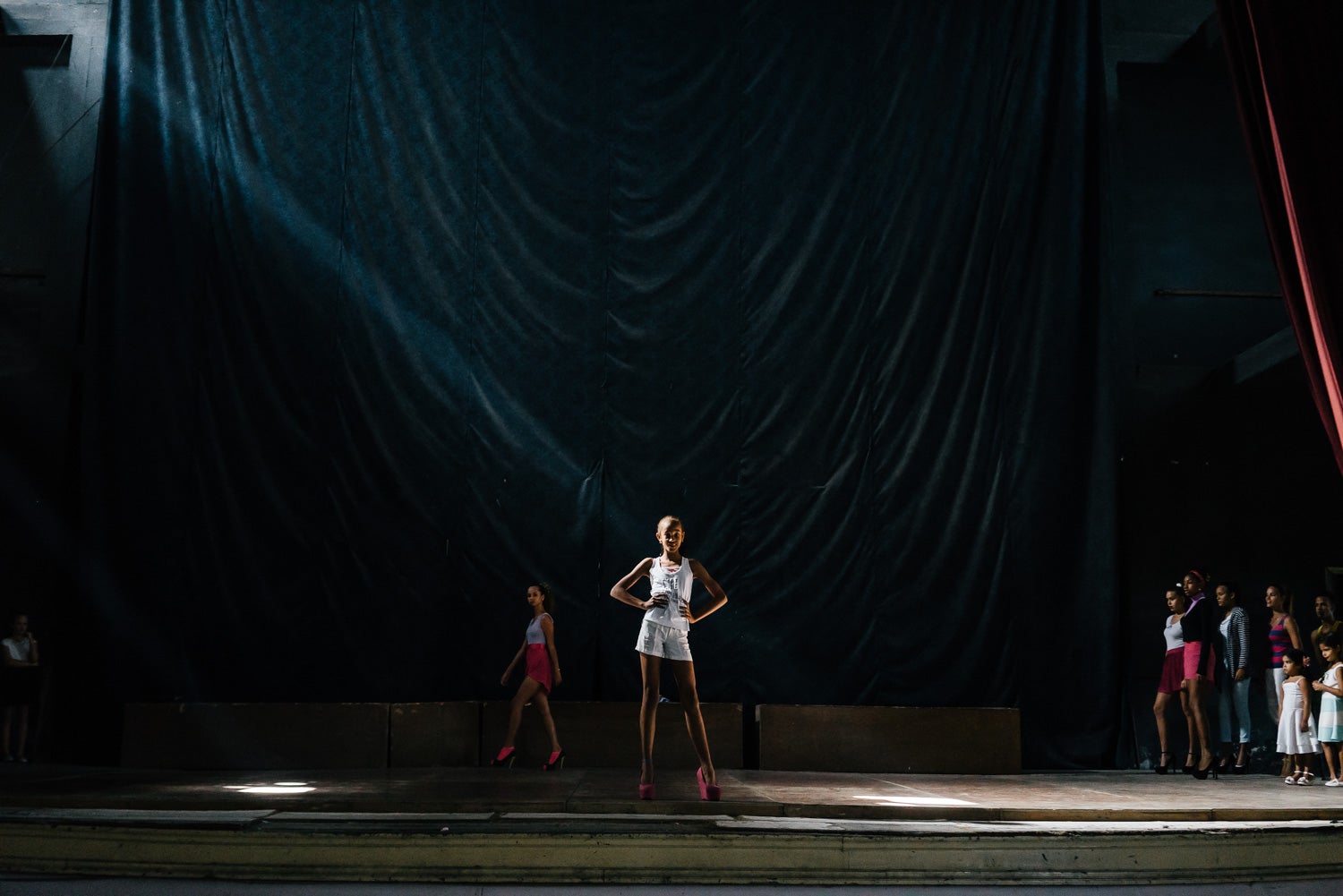 Sony α7R II, Sony Sonnar T* FE 35mm f/2.8 ZA, f/3.5, 1/400-sec., ISO 3200

Being in dark and difficult lighting situations doesn't phase me using the Sony A7RII. The dynamic range of the images is impressive with details deep into the shadows and highlights. That allows images like this to shine to its full potential.
Greg Kahn created this project through a VSCO Artist Initiative grant. You can see more at his VSCO page: gregkahn.vsco.co. You can also see the story, 13 Pictures of the Cuba You Haven't Seen: Cuban youth are distinguishing themselves with new fashions, technology, and dance styles at NationalGeographic.com