Given the amount of flying, driving, and hiking landscape photography requires, finding gear that delivers both the quality and compactness my profession requires has always been a challenge. That is until I switched to Sony.
Now, I never leave home without my Sony 16-35mm f/4, Sony 24-70mm f/4, and Sony 70-200mm f/4 G lenses. These lenses more than cover the 20-200 focal range I consider essential for landscape photography, and they deliver uncompromising image quality in a very compact package. Not only does Sony's extremely compact f/4 glass make my bag lighter, when the situation calls for it I still have room in my bag to add a second or third body and an extra specialty lens or two (macro, fast prime, ultra-wide, or long telephoto) without breaking my back.
FE 16-35mm f/4 Vario Tessar T* ZA OSS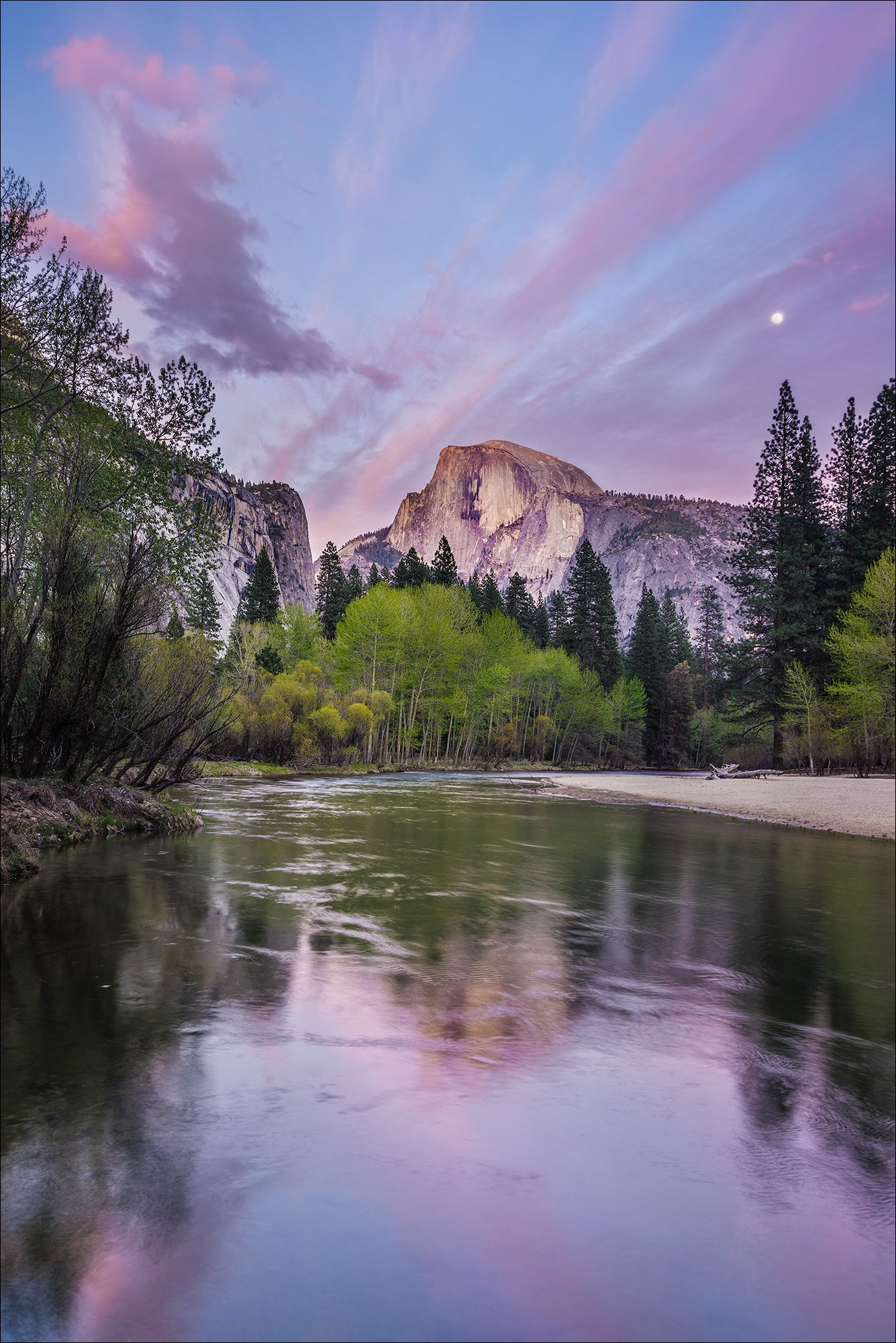 Spring Moonrise, Half Dome, Yosemite. Sony α7R. Sony 16-35mm f/4 lens at 21mm. 1.3-sec., f/11, ISO 80. Yosemite offers countless wide angle vistas that are made for the Sony 16-35mm f/4 lens. The colorful sky and soft reflection enhanced this always classic view of Half Dome reflected in the Merced River. My 16-35mm lens in vertical orientation allowed me to include lots of sky and water, reducing the rising, nearly full, moon to a perfect accent.
Sony FE 24-70mm f/4 Vario-Tessar T* ZA OSS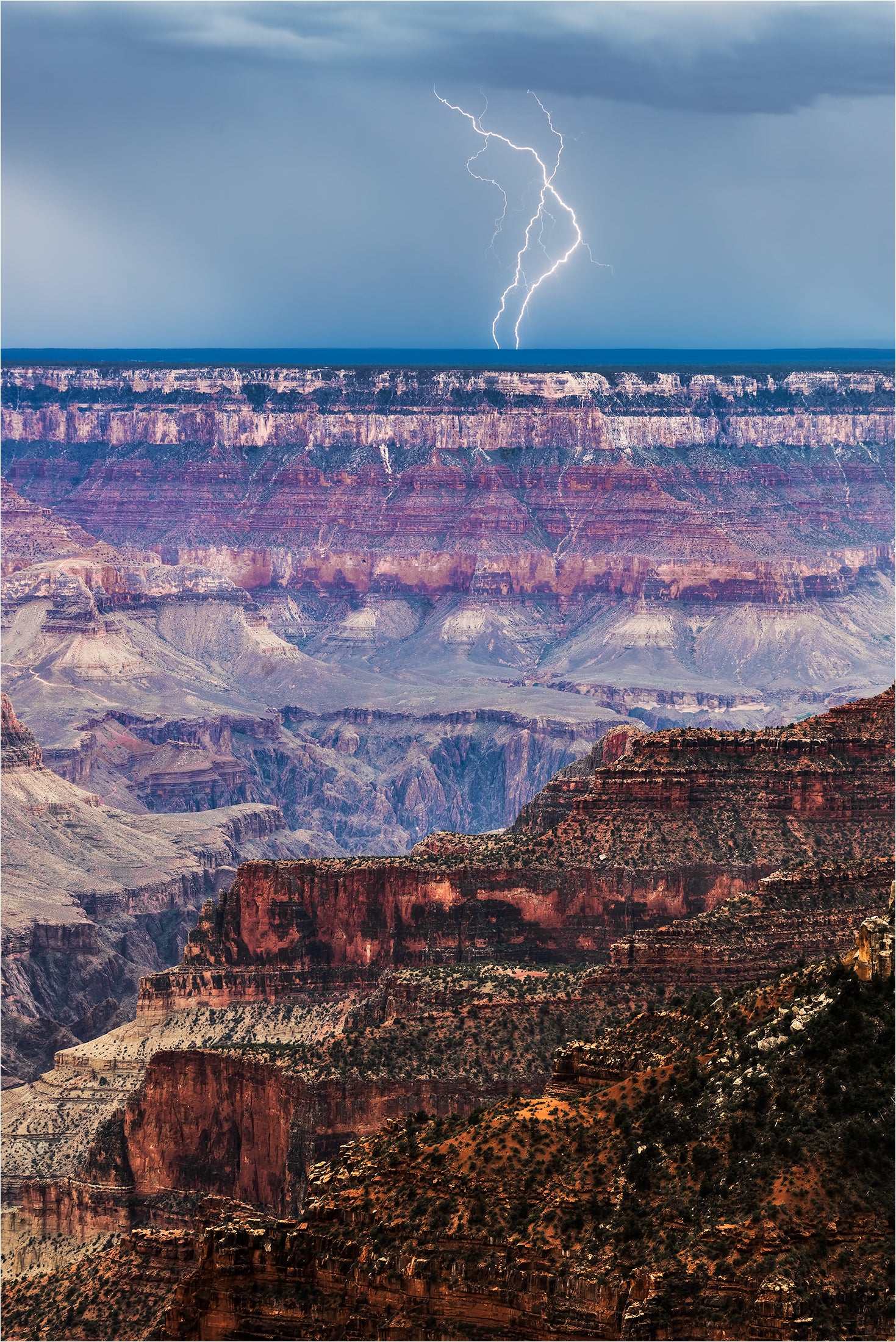 Electric Dance, Grand Canyon. Sony α7R II. Sony 24-70mm f/4 lens at 70mm. 1/8-sec., f.13, ISO 50. Delivering unmatched shutter-lag, Sony mirrorless cameras are the best lightning cameras in the world. My 24-70mm f/4 is my go-to lightning photography lens because its field of view is wide enough to ensure that I don't miss the next strike, while its long end provides the flexibility to zoom closer when the lightning is more focused. I started this Grand Canyon scene much wider, but when it became clear that the lighting strikes were focused on one part of the South Rim, I zoomed accordingly.
Sony FE 70-200mm f/4 G OSS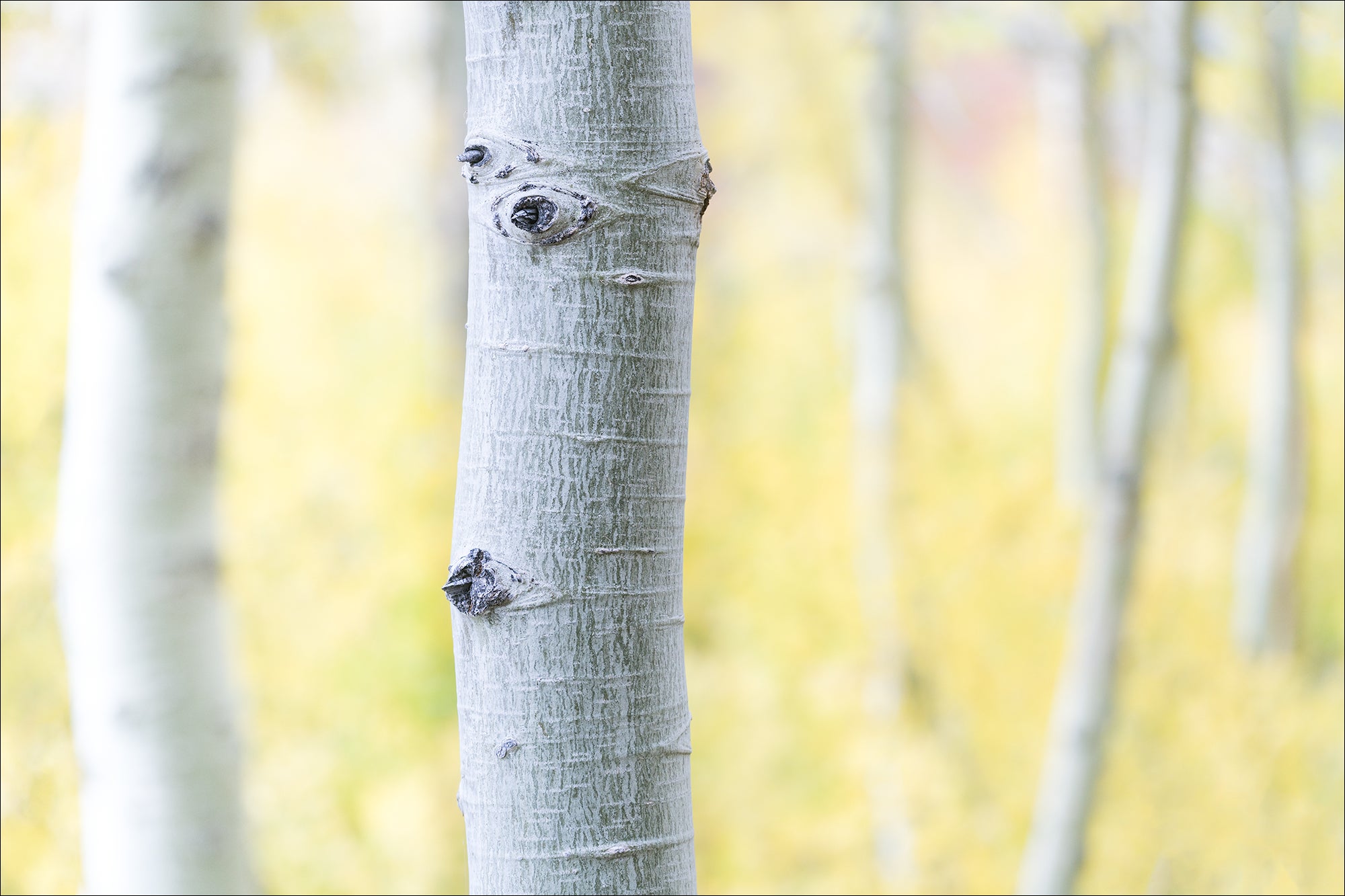 Aspen Abstract, Lundy Canyon, Eastern Sierra. Sony α7R II, Sony16-35mm f/4 lens at 158mm. 1/125-sec., f/4, ISO 400. When I want to isolate an aspect of a scene, I reach for my 70-200mm f/4 G. Often my goal is to enlarge a distant subject, but sometimes I aim my 70-200 closer. On an overcast autumn morning in an Eastern Sierra aspen grove, I added an extension tube to my 70-200mm, zoomed tight on a single aspen, and opened the aperture all the way to highlight intimate aspects of the trunk against a soft background of color and shape.