There was a lot going on at Kando Trip 1.0. Between classes, demonstrations, breakout sessions with Sony engineers working on new products and of course socializing, the 2 days were packed full. One of the goals of the experience was to bring an extraordinary group of photographers and filmmakers together along with all of the cameras and lenses that Sony makes and set them free to do what they do best...create images.
To give the photographers and filmmakers who were invited to Kando Trip 1.0 plenty of opportunities to experiment with and evaluate the gear, several loose shooting environments were set up. At the top of El Capitan a halfpipe was constructed where skateboarders and bmx riders performed dazzling aerial tricks overlooking the Pacific Ocean. Sony Alpha Collective member Eric Ward (@littlecoal) worked with one of the athletes to create a stunning image with the new α9.
"Standing outside the half pipe that was set up for the bikers and skateboarders wasn't going to cut it for the shot I had in mind. After asking, professional bmx rider, Mykel Larrin (@mykellarrin) if he'd catch some big air with me in the middle of the halfpipe, I climbed inside and laid down right in the middle. Getting as low as possible and shooting with a 10mm manual lens that I sometimes adapt to my Sony cameras, I was able to open up the sky in the shot and include the rider and shadow hitting the ramp in front of me. Laying there as he rode passed me and up the ramp flipping overhead only to land on the other side of me was an incredible experience."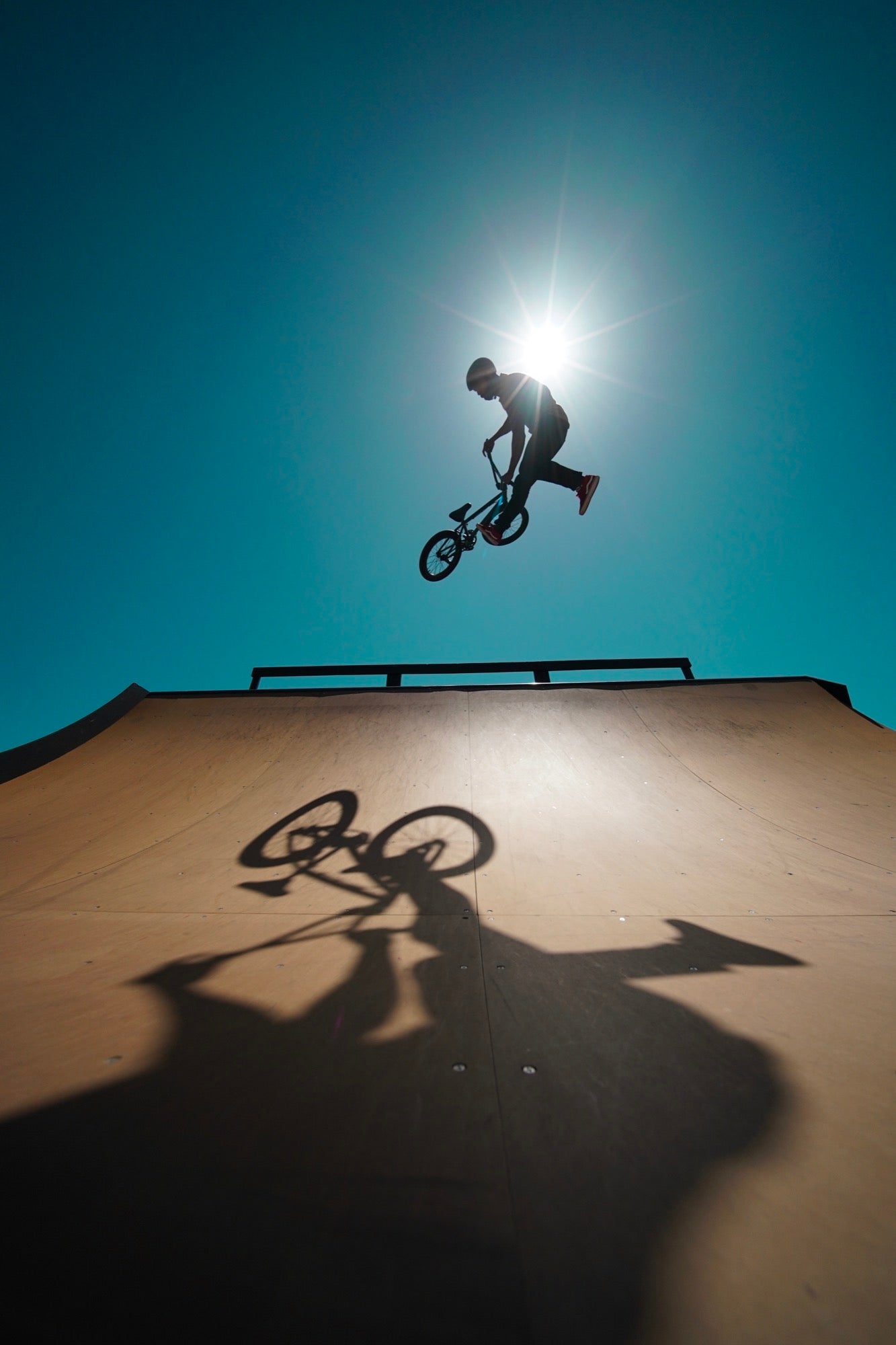 Photo by Eric Ward (@littlecoal): Sony α9, 10mm lens, 1/8,000-sec, f/5.6, ISO 640