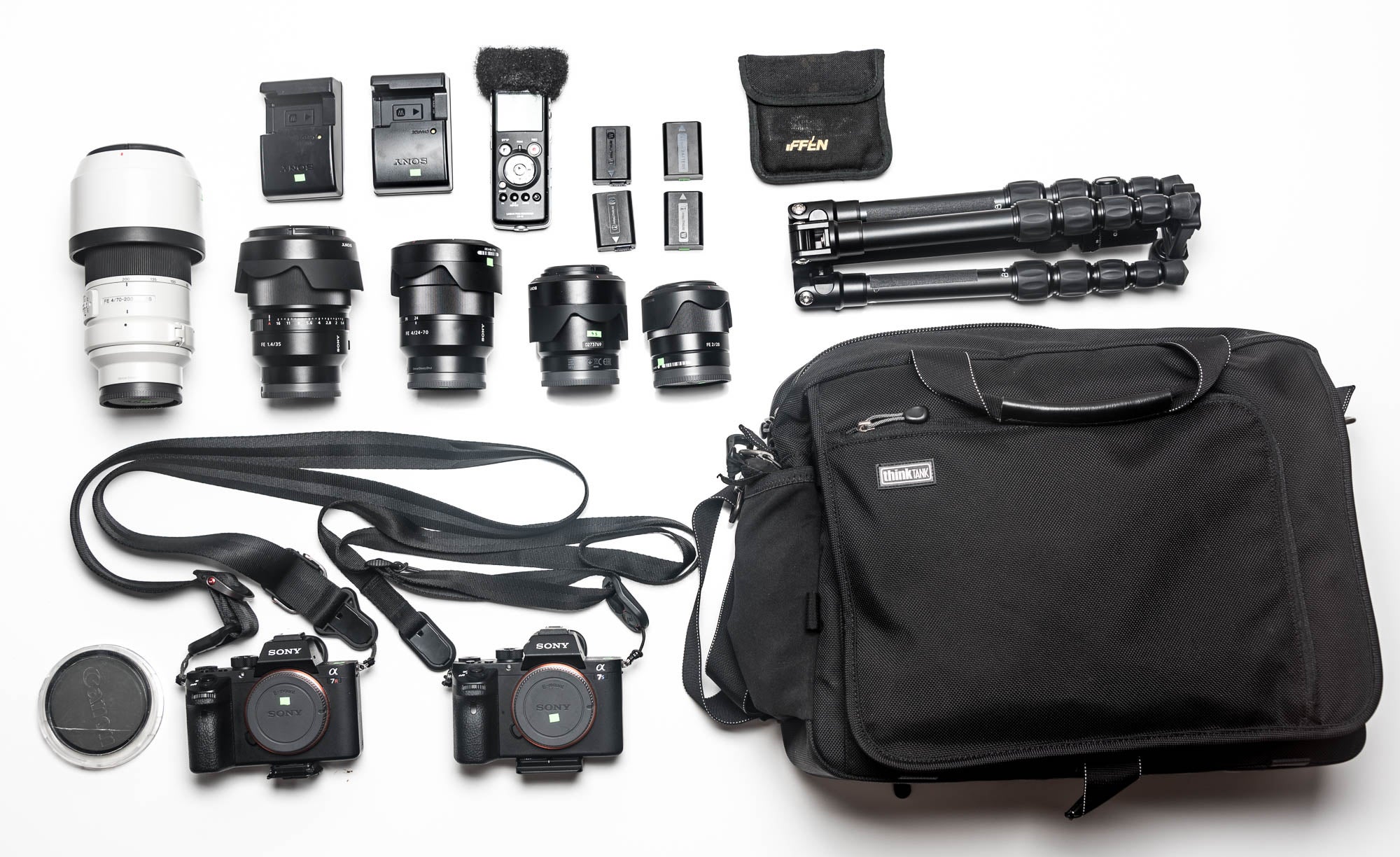 Bodies:
Sony α7R II
Sony α7S II
Lenses:
Sony FE 70-200mm f/4.0 G OSS
Sony Distagon T* FE 35mm f/1.4 ZA
Sony Vario-Tessar T* FE 24-70mm f/4 ZA OSS
Sony Sonnar T* FE 55mm f/1.8 ZA
Sony FE 28mm f/2
Extras:
Polarizer
Variable ND
6 batteries
2x chargers
Peak Design straps
Audio recorder
MeFoto
Backpacker tripod
ThinkTank Photo Urban Disguise 60 camera bag
I am a photographer, based out of Atlanta, that specializes in capturing stories that help organizations and companies create awareness, express their vision and build their community. I'm headed back to India in a few days for my 12th trip to that awesome and inspiring country, but this time around, I am leaving the DSLR's home and going with all Sony mirrorless gear.
The group whose work I'm documenting operates a hospital, takes care of orphans, trains nurses and pastors, and teaches villagers skills such as sewing and electrical work among a host of other programs. A lot of good is being done through these services.
One of the main reasons I wanted the α7R II and α7S II bodies was for the close, intimate and personal moments I will be shooting in villages, hospital rooms and orphanages. A small, silent camera will go a long way in helping to be the proverbial 'fly on the wall." Just last week I was shooting an intimate moment in a homeless shelter for another non-profit with a DSLR and I was asked to stop taking photos. Had I had a camera with a silent shutter I might not have come up against this.
For this assignment, I will mainly be shooting in a photojournalistic style with available light. In the villages, I know i will be shooting in dimly lit homes where ISO 12,800+ will be my new friend. And, traveling by plane and overnight trains will be a bit easier with the smaller and lighter gear. A big bonus too is that the filmmakers I am traveling with will be using the same Sony α7 series bodies as well as the FS 5.
Using new gear on an assignment is both exciting and scary. Fortunately, the possibilities these new cameras will offer, far outweigh anything else.
Follow Gary Chapman on Instagram @garyschapman
You can find out more about Chapman's work on his website: www.garyschapman.com