Runway fashion has all of the classic challenges of photography. It moves fast, things can be unpredictable, the lighting varies from day-light bright to dusky dim and everything in between. Nino Rakichevich is one of the very best at capturing the very best from a fashion show. His work on the runway and the access he's gained to the intimate backstage areas are the results of the respect and talent he brings to his craft. We connected with Nino to learn more about the gear he's using to do it now.
Camera
Sony α7R III (2): The α7R III is my go-to runway camera because of the outstanding dynamic range. I like to have big files and with the α7R III, I have plenty of resolution even if I have to crop. When shooting fashion, every single detail of the clothes needs to be clear and visible. That's especially important to fashion designers. I love the camera's inherent sharpness and dynamic range. I use only available light so having ample dynamic range is particularly important for me. I use the dual card slots to have a backup of everything I shoot. I also rely on the camera's AF system (usually in continuous AF + face-detection) and it's perfectly accurate in the difficult lighting conditions. The α7R III covers me for everything; it's good for runway, backstage, and lowlight.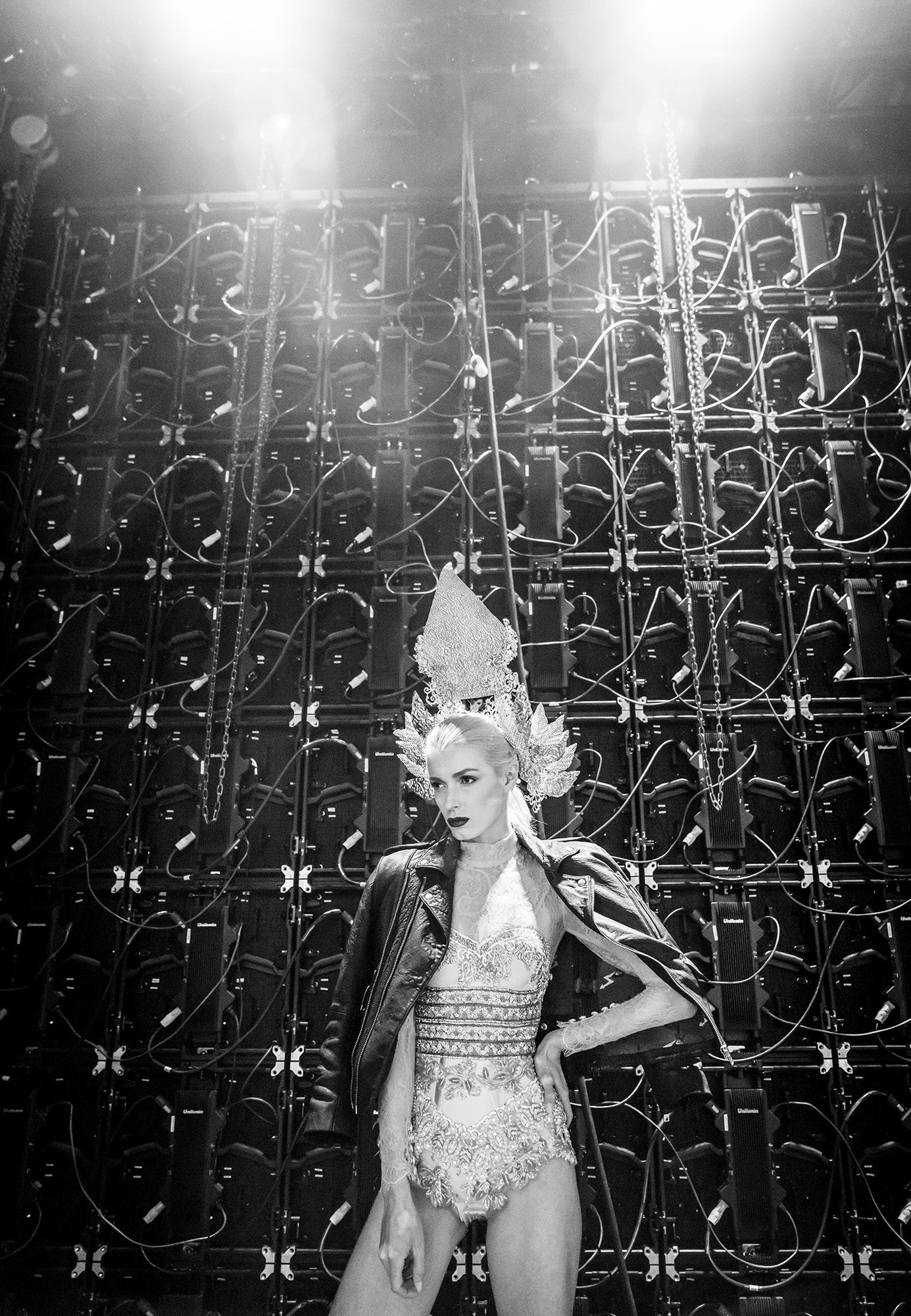 Sony α7R III. Sony 24-70mm f/2.8 G Master. 1/125-sec., f/2.8, ISO 6400.
Lenses
Sony 70-200mm f/2.8 G Master: This is my runway lens. I almost always shoot wide open and the 70-200mm gives me really nice bokeh. I also frequently use the continuous autofocus + face detection when using this lens. It tracks the entire time so the face stays locked in focus.
Sony 24-70mm f/2.8 G Master: 90% of all my backstage photos are done with a 24-70mm G Master, and usually shooting with it wide open. There's not a lot of space backstage so this works great and gives me everything I need. I typically set the ISO 3200 or higher when using the lens in the reduced available light backstage.
Sony 85mm f/1.8: I absolutely love this 85mm. Sometimes it's a little heavy for me when I carry a lot of gear, but I do like to bring the 85mm f/1/8 because it's an amazingly sharp-lens. It's very, very good.
Sony 35mm f/2.8: This little lens comes with me because no matter where I am, I will do some street photography. I use the 35mm for street shooting between shows, like during Fashion Week for example, when I'm going from one show to another. The 35mm allows me to do a lot of work between fashion shoots.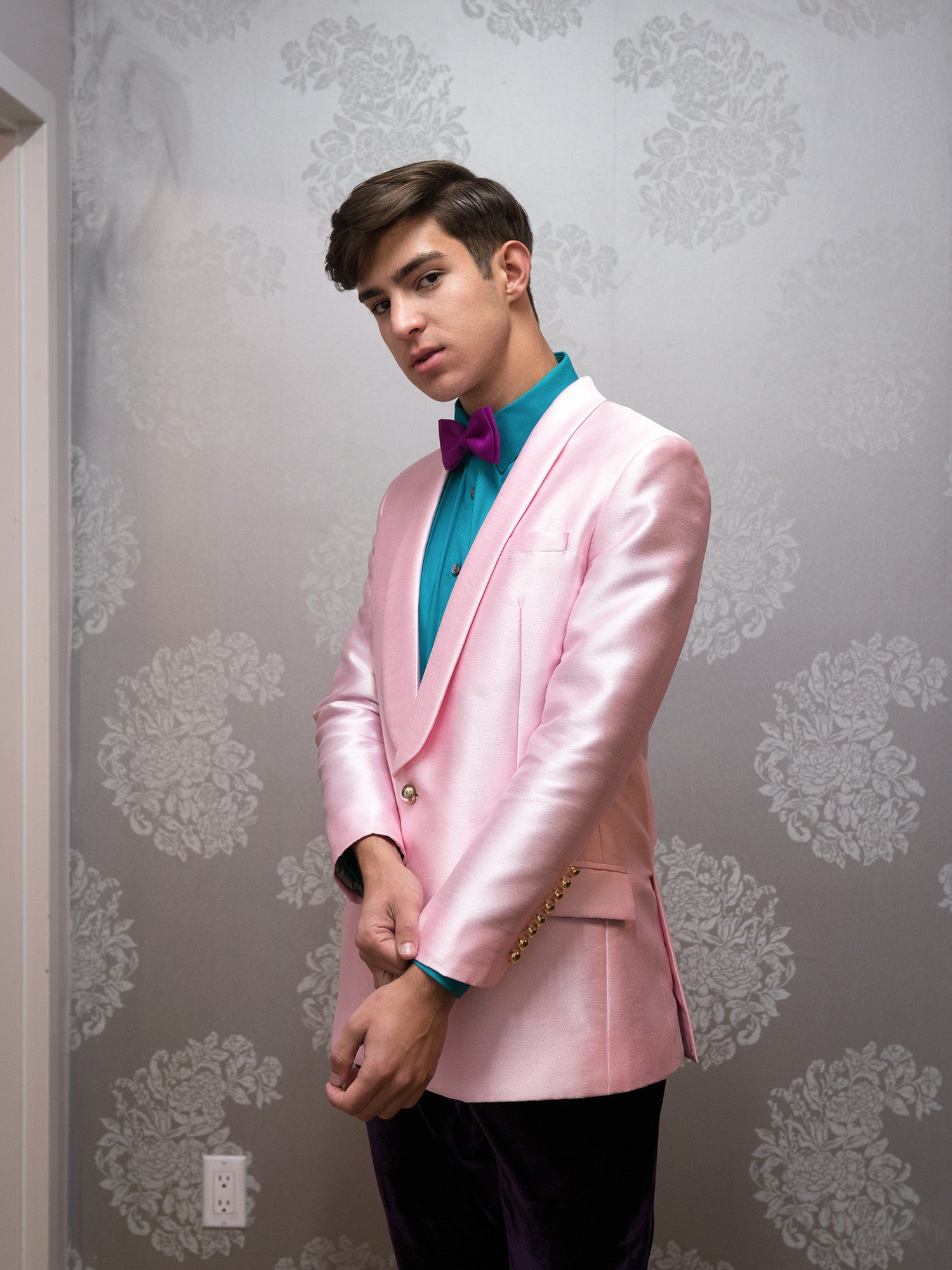 Sony α7R III. Sony 24-70mm f/2.8 G Master. 1/80-sec., f/4, ISO 1000.
Accessories
MeFoto Globetrotter Carbon Fiber Travel Tripod: I this tripod use for the runway because it also converts into mono-pod. It's fairly small and light, and very sturdy.
Sony lens cloth: To maintain sharpness and contrast, I make sure my lenses are always clean.
Giotto Rocket air: I'm careful to keep my sensor clean and I never use any liquid cleaning solution or anything like that. I use the blower carefully just to blow the dust away.
Color Checker Passport by X-Rite for camera and color calibration: I believe this is a must have for all professional photographers. It's the only way to be certain that the colors are right. The Color Checker Passport isn't just for fashion shows. I use it all the time.
Business cards: I always have business cards with me. I make a lot of contacts when I'm shooting and making those connections is so important for photographers these days.
Extra α7R III battery: I only bring one extra battery. The α7R III's battery life is extraordinary!
Super-fast memory cards: I love that the α7R III has the dual card slot!
Berchirly Vintage Military Men Canvas Messenger Bag to carry everything with some style.