Among the many technological advancements Sony has introduced is the latest generation of Eye AF which tracks continuously as the subject moves within the frame. The remarkable system is proving to be a game-changer for anyone who photographs people. Having the eye tack sharp is absolutely critical and when activated, Eye AF locks onto the eye and keeps focus locked on.
Here's how DPReview described Sony Eye AF in their tests:
"Here's where things really get interesting. The video [here] shows what the Sony α7R II is capable of with a native FE mount lens attached (FE 24-70 F4 OSS). That's continuous eye tracking, where the camera automatically finds the nearest eye, and continuously focuses on it, despite rather drastic and fast movement along the X, Y, and Z (distance) axes. No hunting, no jumping off to some other subject, just fast and effective AF on our subject's eye. We've certainly seen implementations of eye AF in other cameras: on many Panasonic and Olympus mirrorless offerings, for example. However, we've rarely, if ever, seen it combined with phase-detect AF for this uncannily fast and accurate AF." –DPReview
In α7-series cameras, the Eye AF button is assigned by the photographer. Some like it on the center button and some prefer to program it for the AF/MF button where it can also be switchable. The point is, it's up to you how you set up continuous Eye AF to be most useful for your shooting style.
Here are real-world examples of the technology in use. Each of the images below was shot using continuous Eye AF.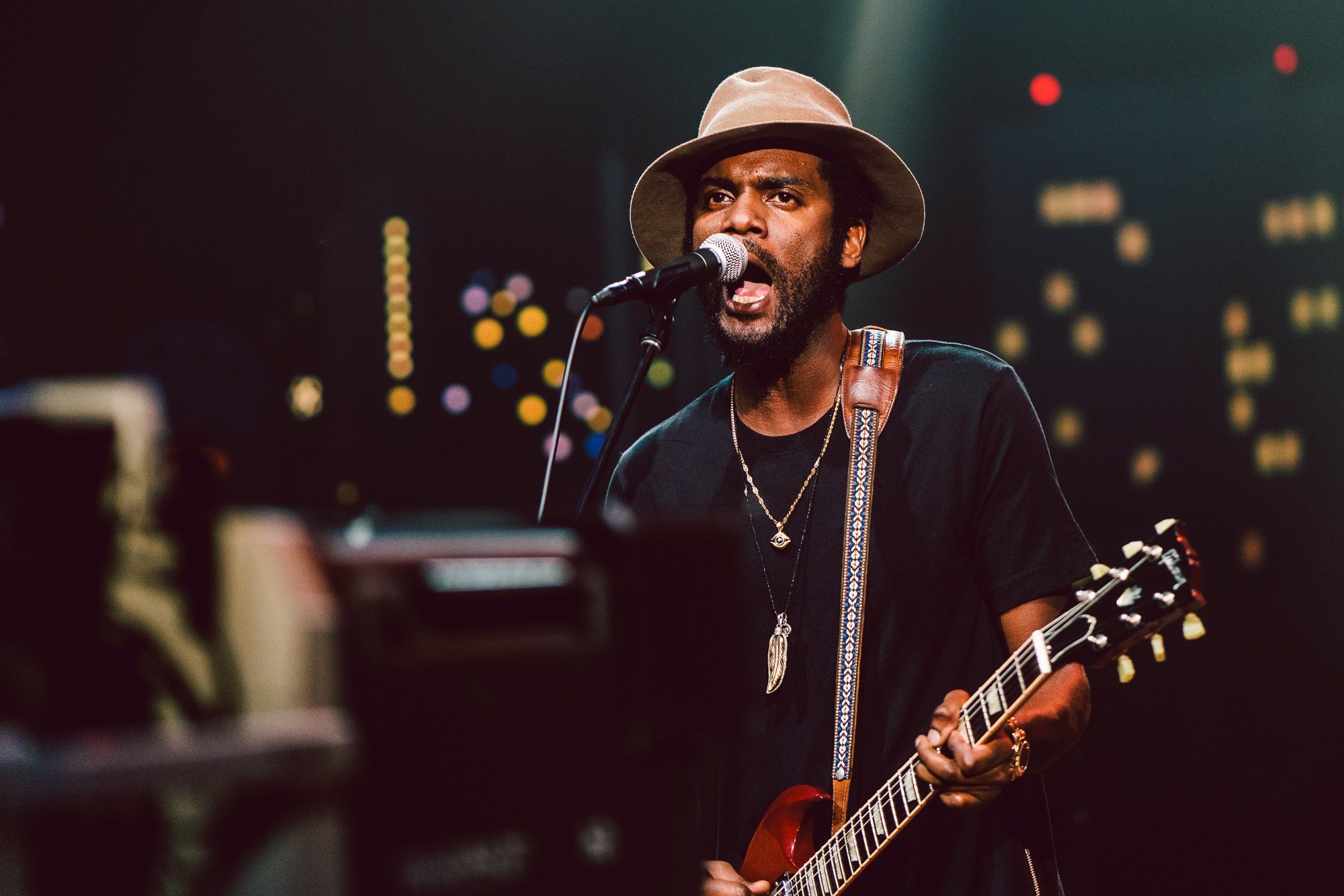 "In the world of concert photography, your subject is often in a position behind a microphone so focus on the eye is critical to nailing sharp focus. For this shot of Austin TX blues guitarist Gary Clark Jr. during a taping of the Austin City Limits television show, I wanted to layer Gary behind the studio camera and slightly off center. In the past I would either attempt to center focus and recompose or move my focus point manually to the eyes. Both techniques have their problems - camera movement and focal plane shift or your subject moving off the AF point. The Eye AF feature of the α7R II allowed for effortless composition while the camera tracked Gary's eyes, even when I was shooting wide open." -Chad Wadsworth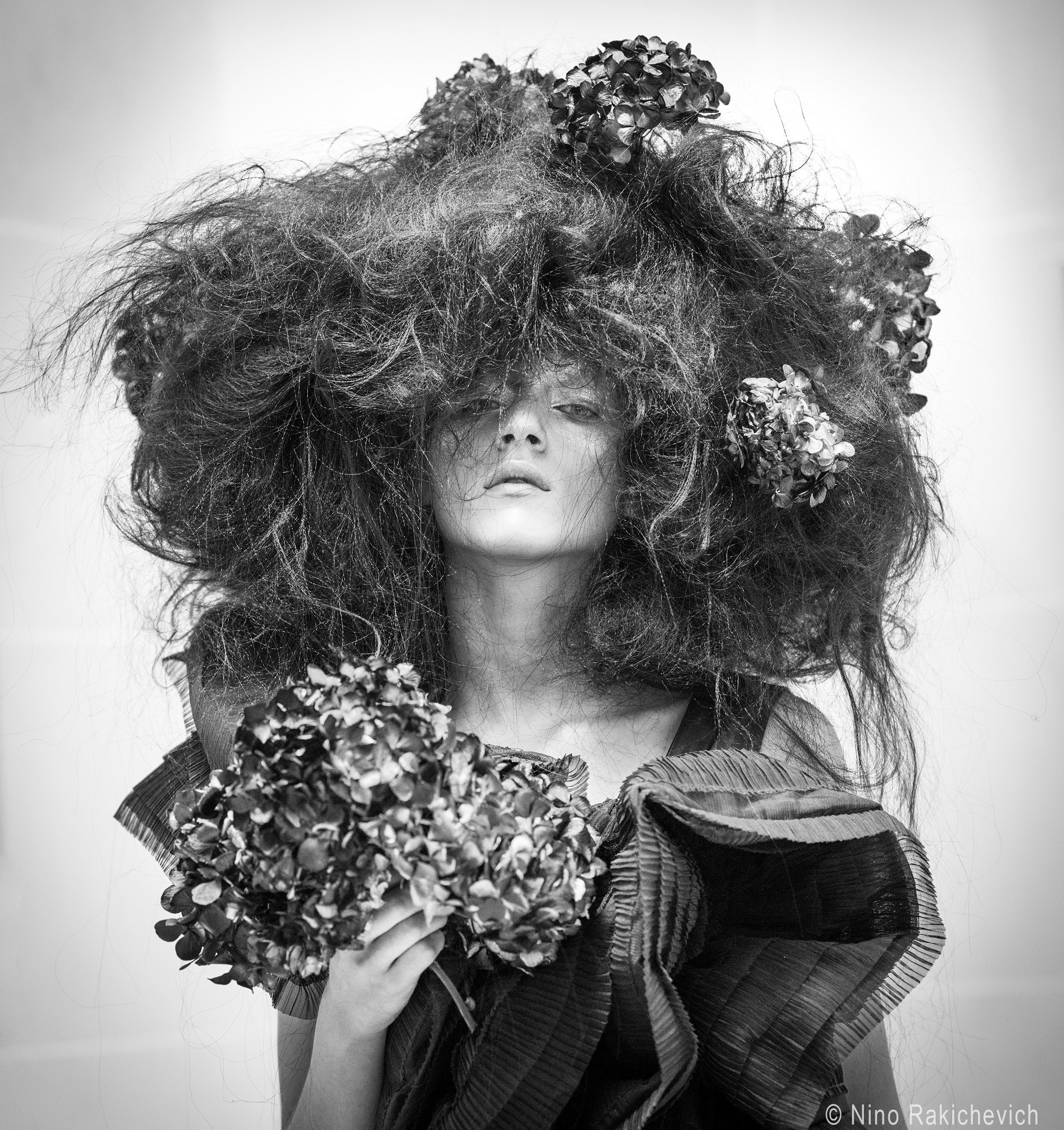 "I use the α7R II and I have the Eye AF assigned to my center button. This photo was taken during Haute Couture Fashion Week in Paris. It's a backstage photo that I took with the 85mm f/1.4 GM lens. When you're photographing people and portraits, it's critical for the eyes to be in focus, especially the front eye. It's an understatement to say that this subject was difficult to photograph because I could barely see her eyes in the viewfinder! I pressed the Eye AF button on the camera back not really knowing if the camera would be able to lock onto the eye. As soon as I pressed the button the green square lit up around her eye and the camera locked focus. The camera could see her eye better than I could! Seeing the camera lock in gave me the confidence to keep the lens at an open aperture and when I looked at the photograph at 100% on my monitor, the eye was tack, tack sharp. I think Eye AF is an incredible feature and a must-have feature for all of the photographers photographing people. It works really, really well." –Nino Rakichevich
"I'm impressed with the Eye AF feature using the Sony α7R II and my 85mm f/1.4 G Master lens. The Eye AF finds the eye every time. It locks onto the eye and tracks the eye even as my subjects move around and lean forward and back. I am able to lock onto their eye and I don't have to wait until they stop to zoom in the viewfinder and find focus. It's continuous autofocus, continuously tracking the eye. It's a huge, huge benefit." -Mike Colón