We're fans of travel YouTuber and entrepreneur Brett Conti's videos and vlogs. His content is always beautifully produced and he has tons of real-world advice and insight on how much things really cost when you're half way around the world. Conti took his subscribers along with him as he spent a full year doing what was important to him...traveling the world (and burning through a fair amount of cash with a purpose). Currently, Conti is back in New York for the duration of the coronavirus quarantine, but that's not stopping him from keeping his nearly 200k subscribers up to date with a constant stream of content. We caught up with Conti to find out about the cameras, lenses, mics and other gear he uses to create his videos.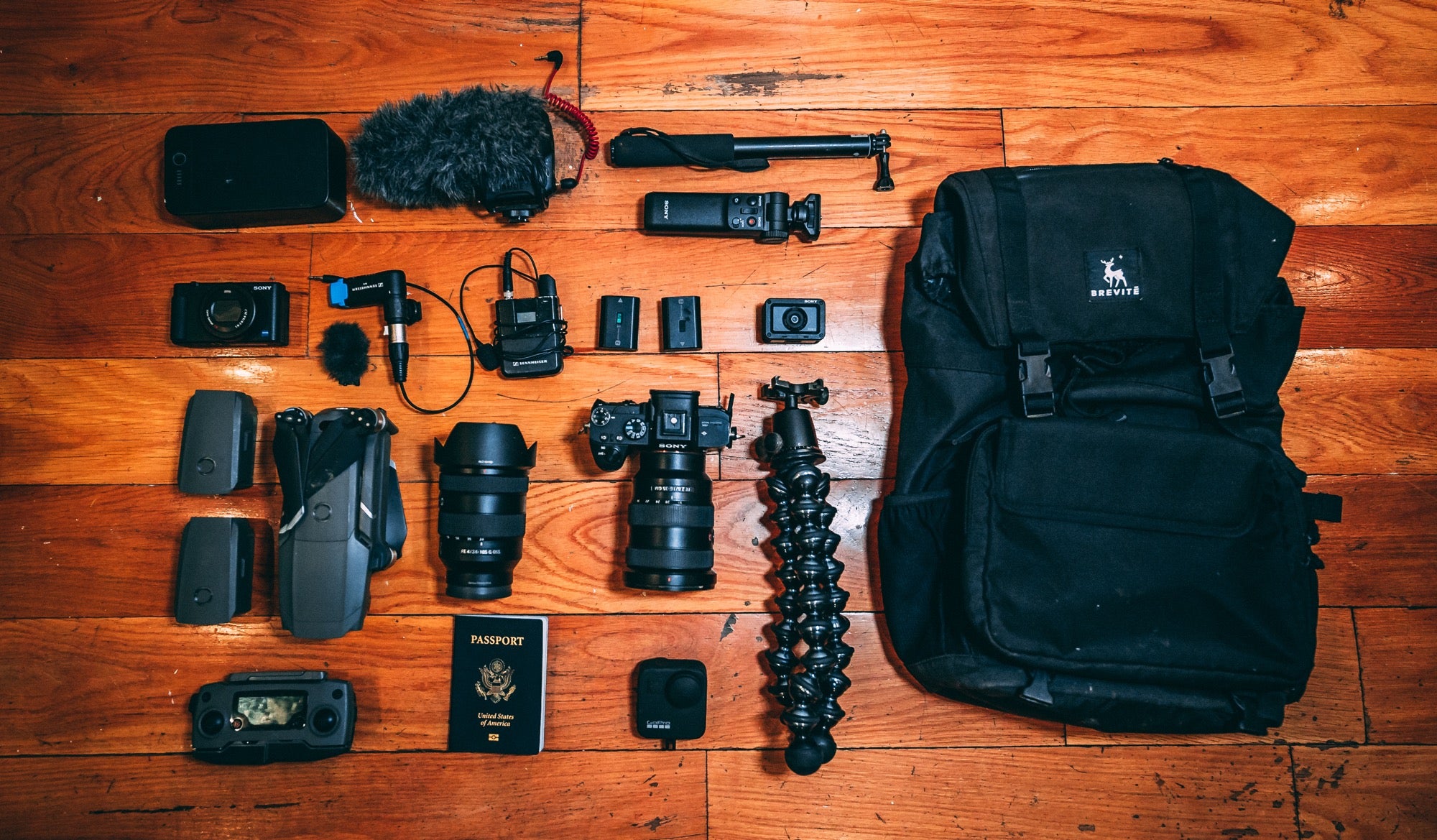 Cameras

Sony α7 III: My main shooting camera. I typically shoot everything with this camera in 4K 24fps and then also utilize the 1080p 120 fps.
Sony ZV-1: I got one of these new cameras prior to the announcement and it's become the camera that is now always in my pocket for run-and-gun shots. It's a mini-content beast and it's perfect for travel creators.
Sony RX0: Good for shots from a unique perspective and very durable and water resistant.
Lenses


Sony 16-35mm f/2.8 G Master: This is my favorite lens for vlogging and the f/2.8 makes the footage look incredible and cinematic.
Sony 24-105mm f/4 G: The 24-105mm is a versatile compact lens that's great for b-roll.
Other Gear


Sennheiser Lav Mic: For shots when I want to record my audio but may be far away from the on-camera mic.
Brevite Bag: This bag is compact and it's proven itself to be super durable.
Joby Gorilla Pod: The Gorilla Pod clamps easily onto most things, allowing me to position my cameras almost anywhere.
Backup α7 III Batteries: These batteries are amazing and typically last a full day of shooting.
Solgaard Speaker & External Charger: Solar panel speaker that is perfect to blast when shooting a time lapse and can charge your phone/camera gear.
DJI Mavic Pro 2: This is my favorite drone right now for its size and the quality it can shoot.