When mother nature threw a series of powerful winter storms at the Yeah! Field Trip headquarters near Santa Barbara CA, she did significant damage to many of the buildings and facilities. For a less-determined group, that might have prompted an out-pouring of emails and phone calls apologizing for the weather and declaring that the event had to be cancelled for 2017. But this is not a less-determined group. So taking stock of the situation, the organizers came up with an alternate site in the San Bernardino Mountains near Lake Arrowhead. Undeterred by the elements, Yeah Field Trip: The Mountain Edition came to life.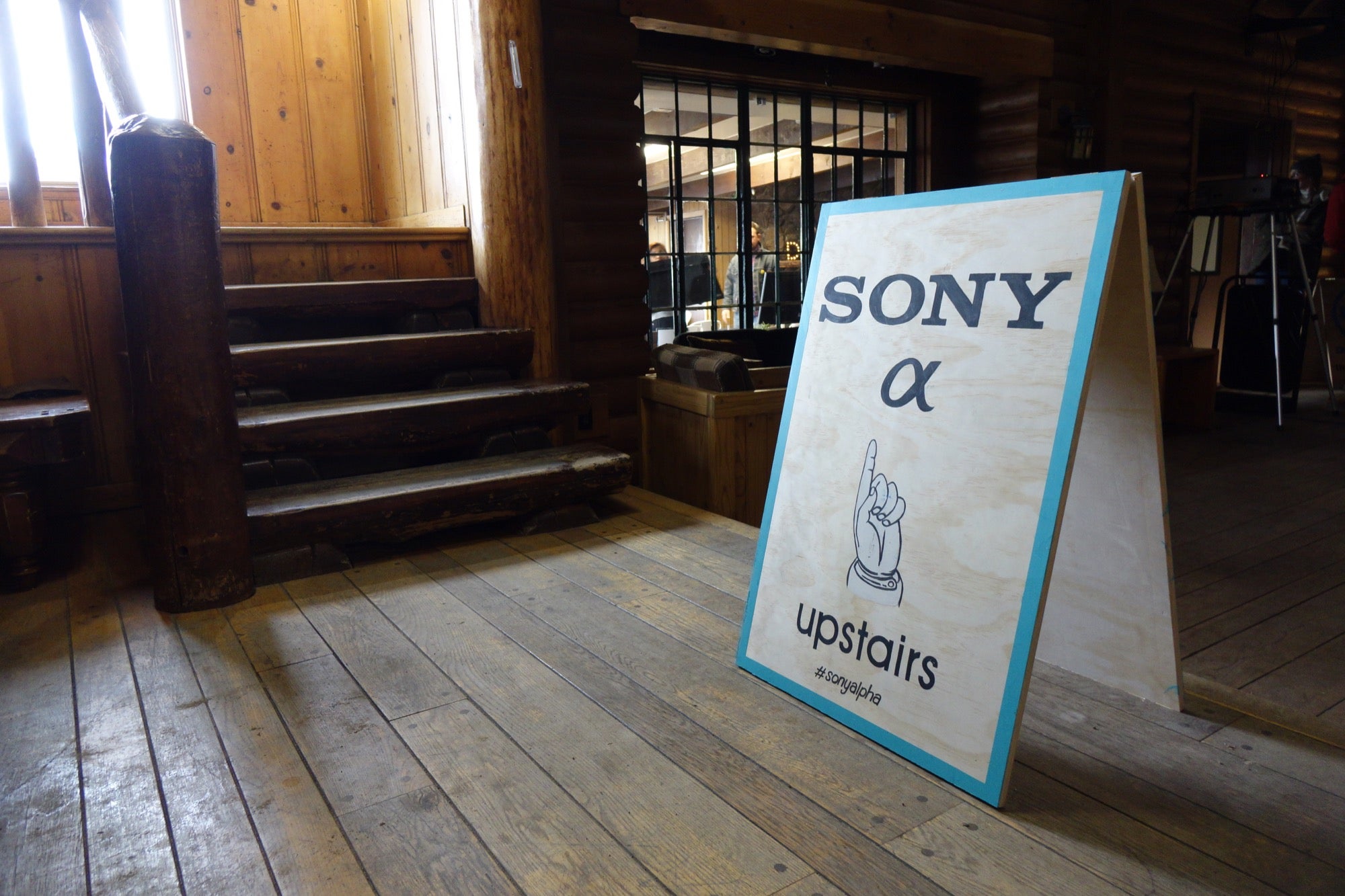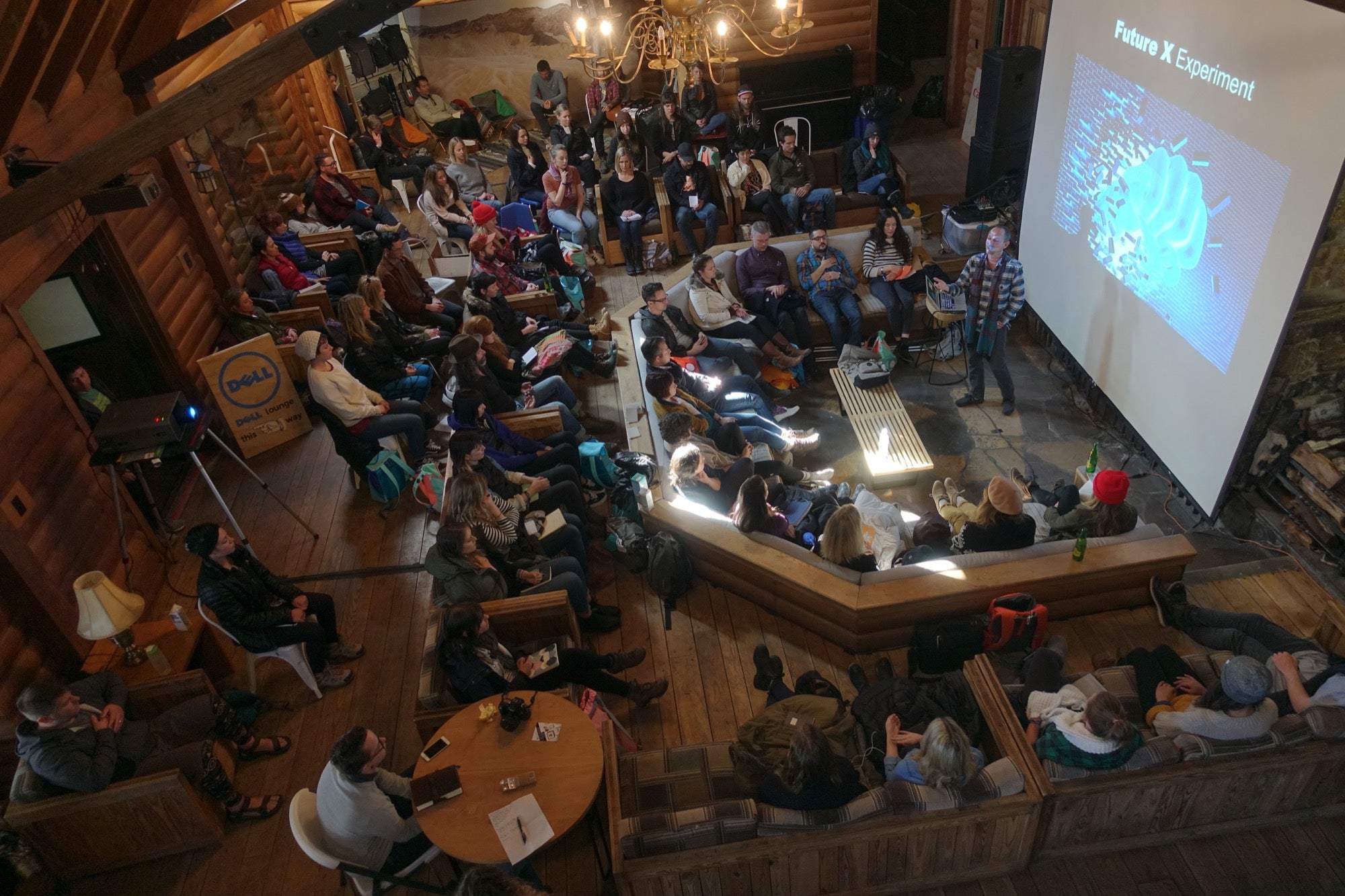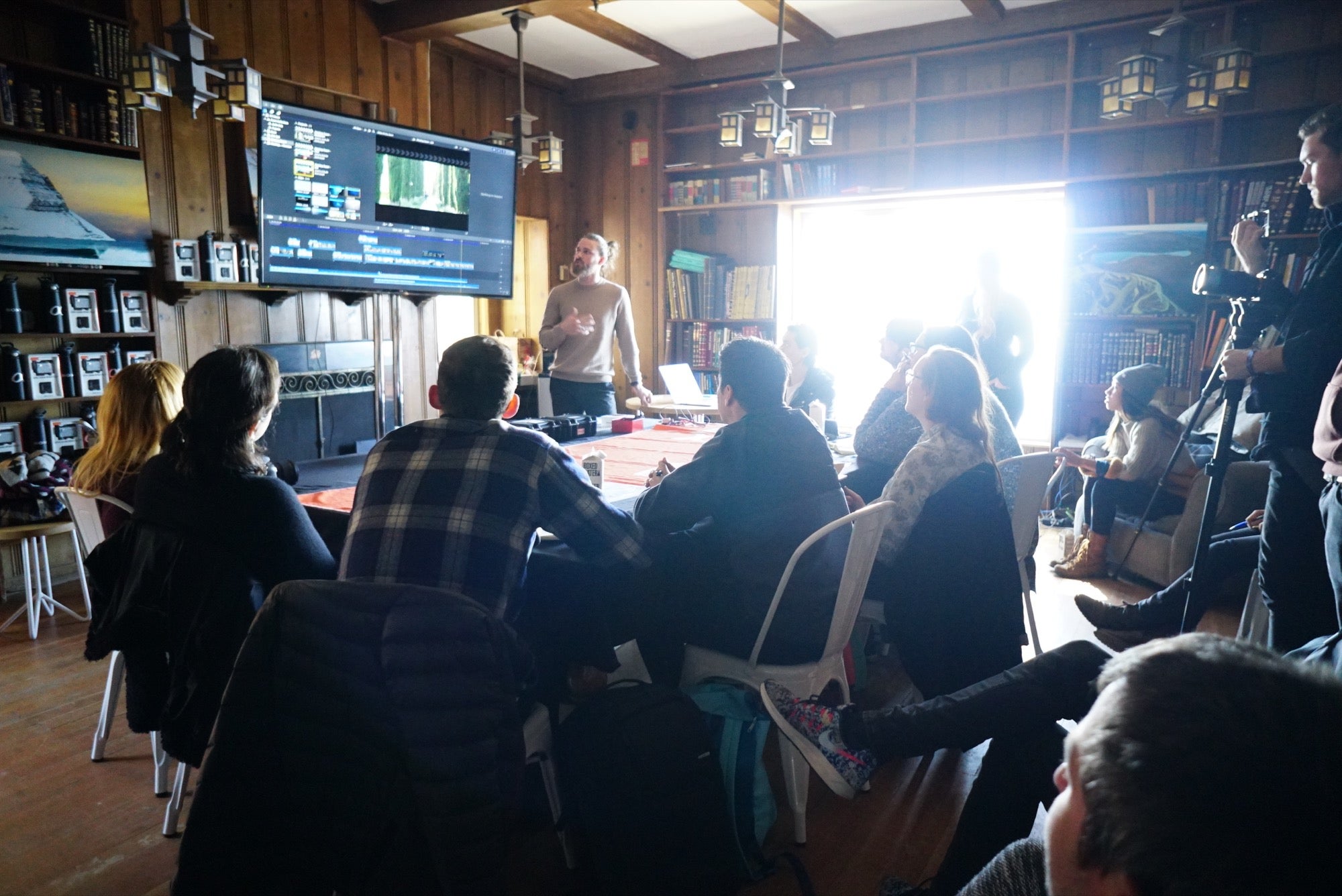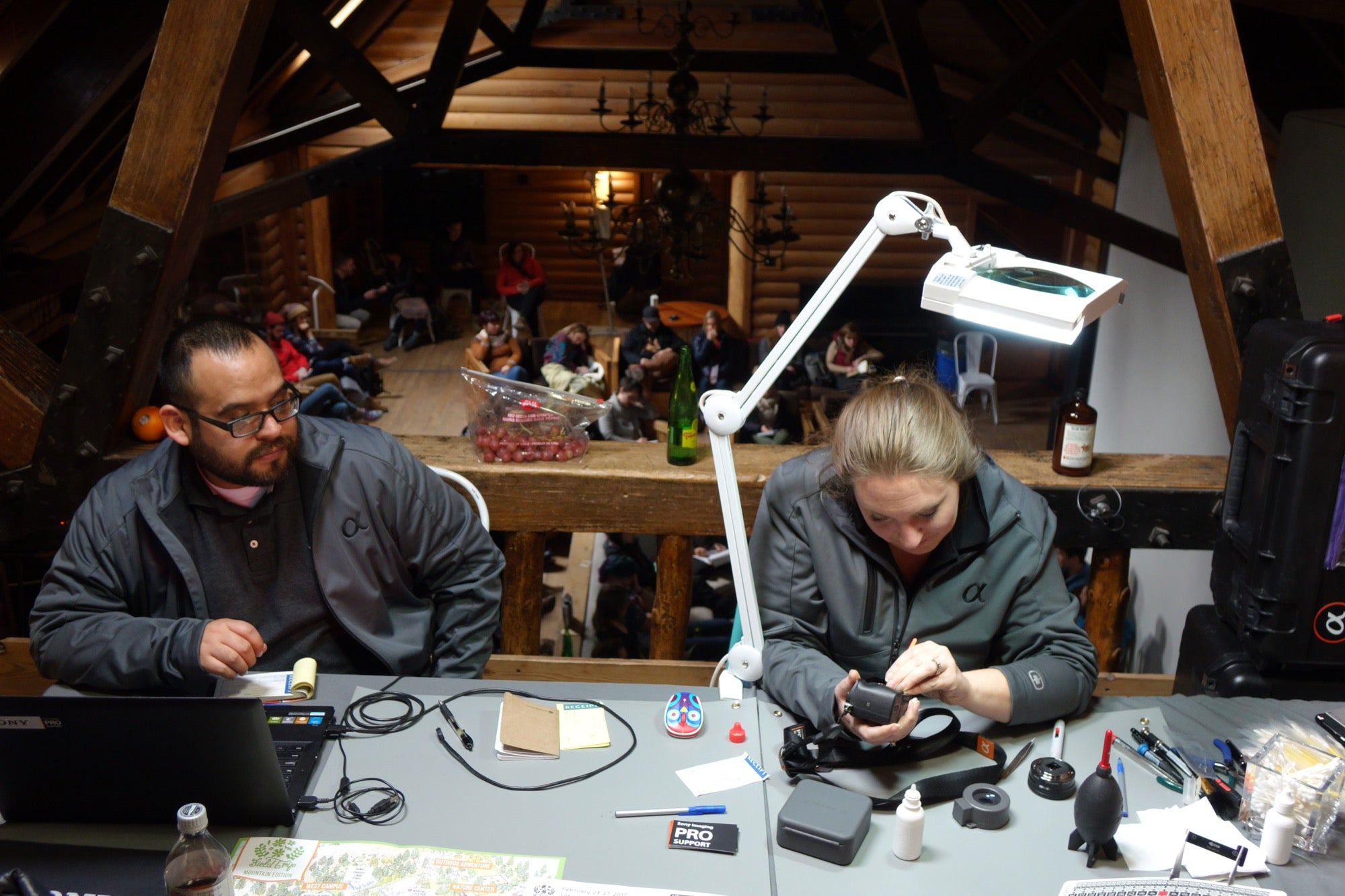 Sony was a sponsor of the "TED meets Burning Man" style cauldron of creativity. Sony Artisans Of Imagery Chris Burkard and Ben Moon spoke and led a dawn photowalk in the scenic mountains. Sony PRO Services were on hand to provide support and clean cameras and lenses. Workshops covered lighting techniques and Sony arranged for a slew of cameras and lenses to be on hand for attendees to try out.
Despite the curveball thrown by the weather, the event drew an enthusiastic crowd. The dawn photowalk was the hit of the weekend. Chris Burkard and Ben Moon helped guide the eager group to get some breathtaking images as the sun rose over the mountains. Burkard and Moon are some of the most enthusiastic and thoughtful photographers you'll ever meet. Getting a chance to enjoy an early morning hike and photo session with them was an especially memorable experience for the group that pulled themselves from sleep and hit the trail early.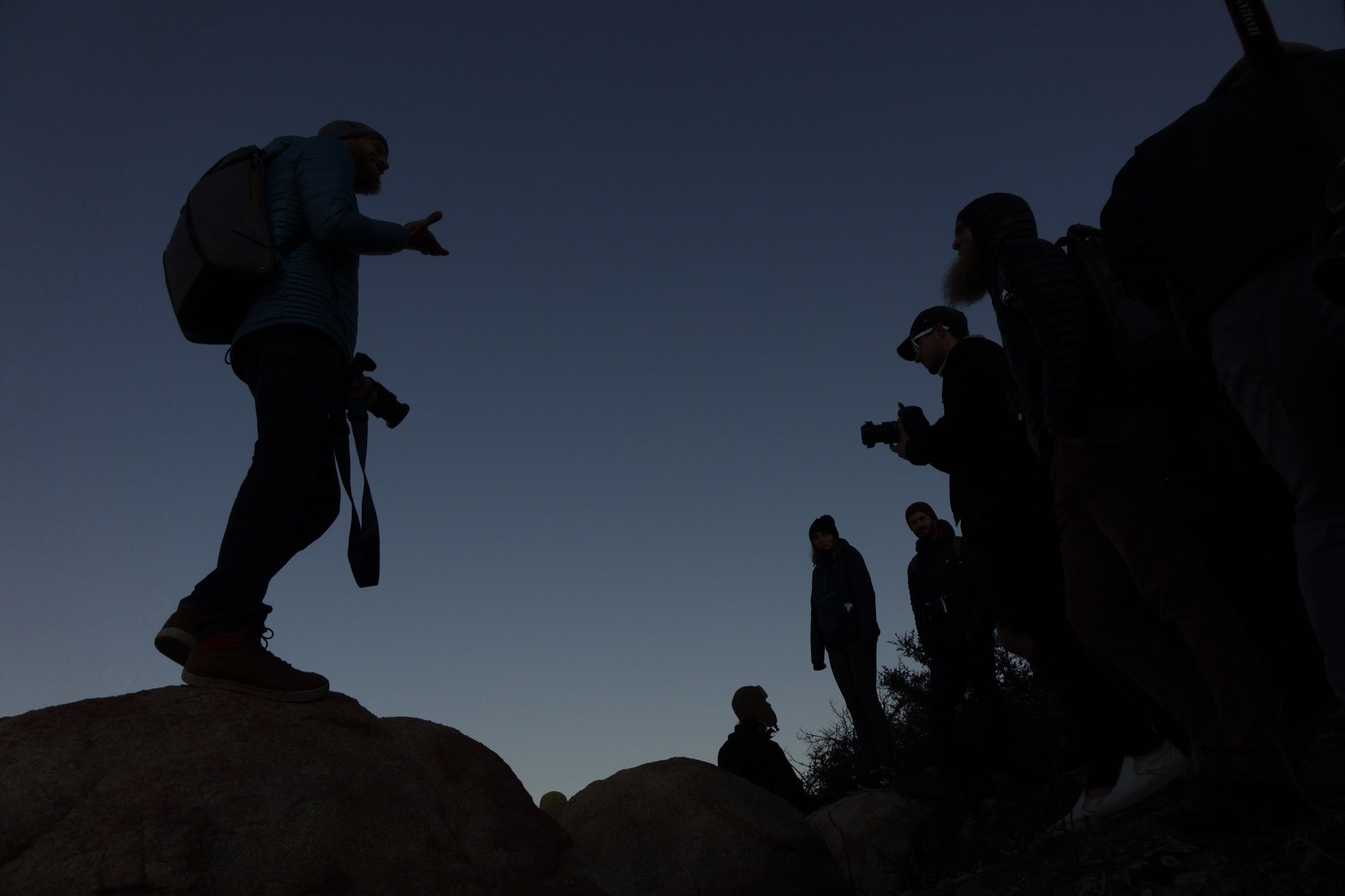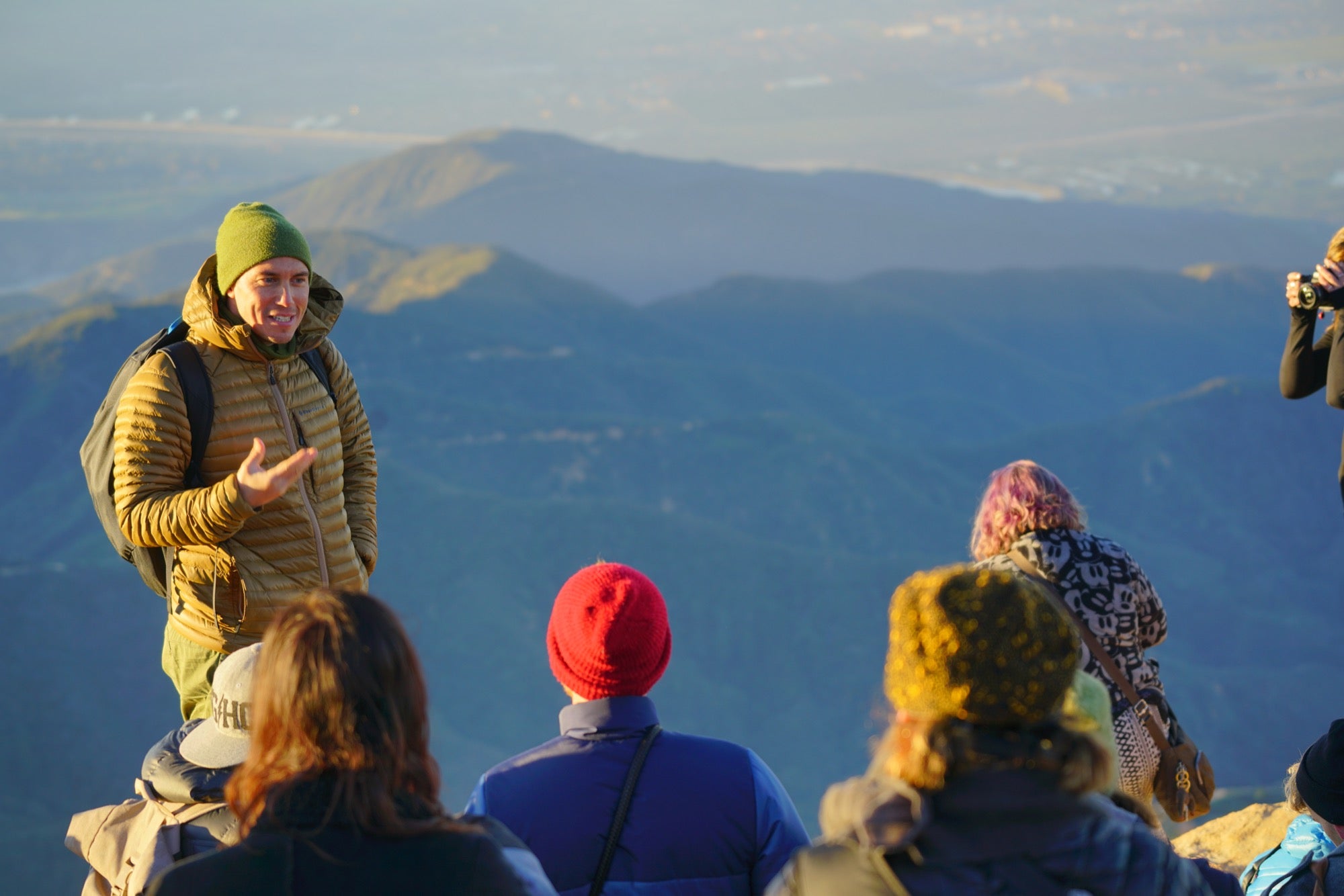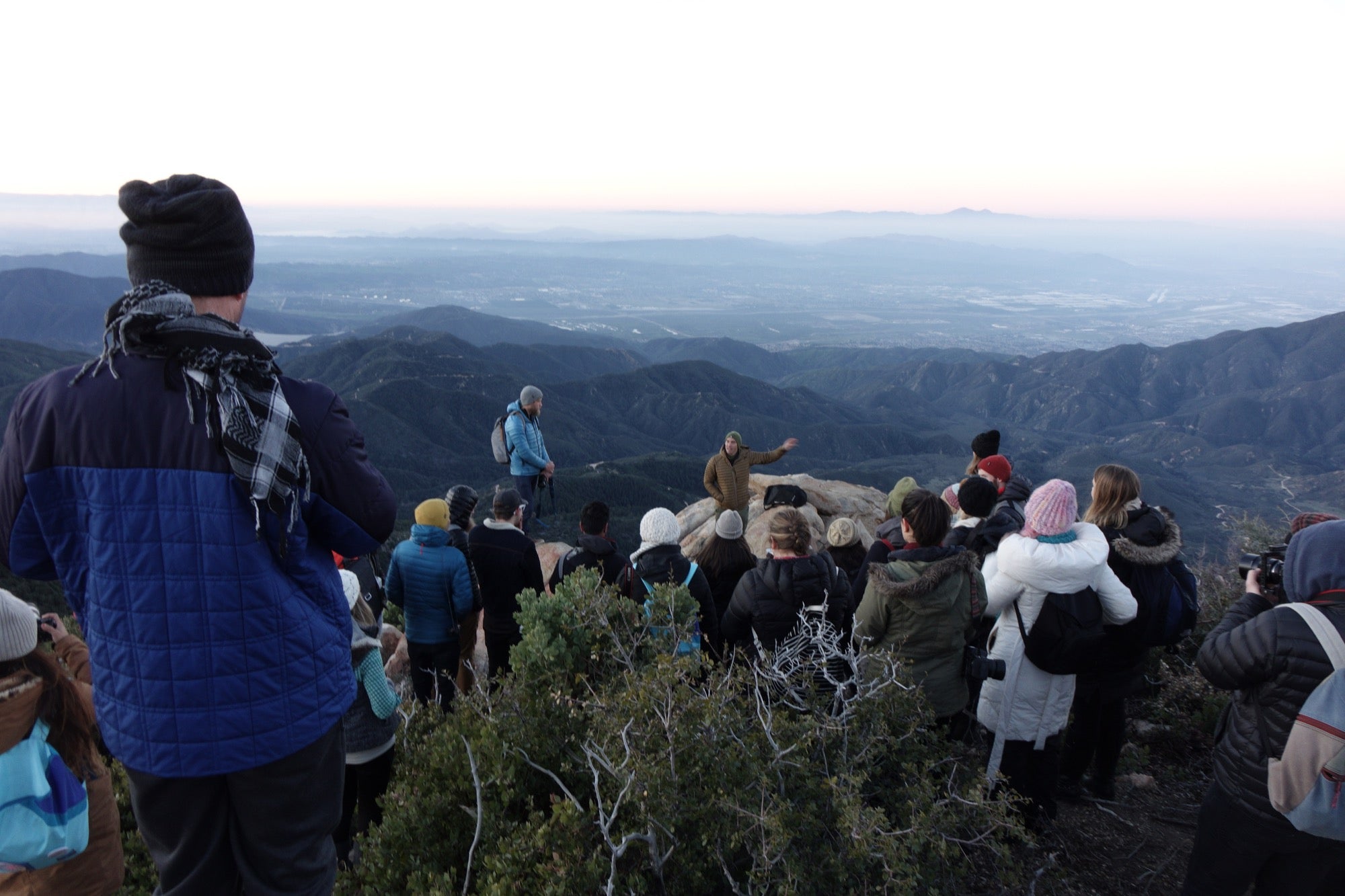 Burkard and Moon were also on a panel moderated by Joseph Haeberle (aka Joe Pajamas) where they discussed the challenges and opportunities of engaging with social followings to affect positive change.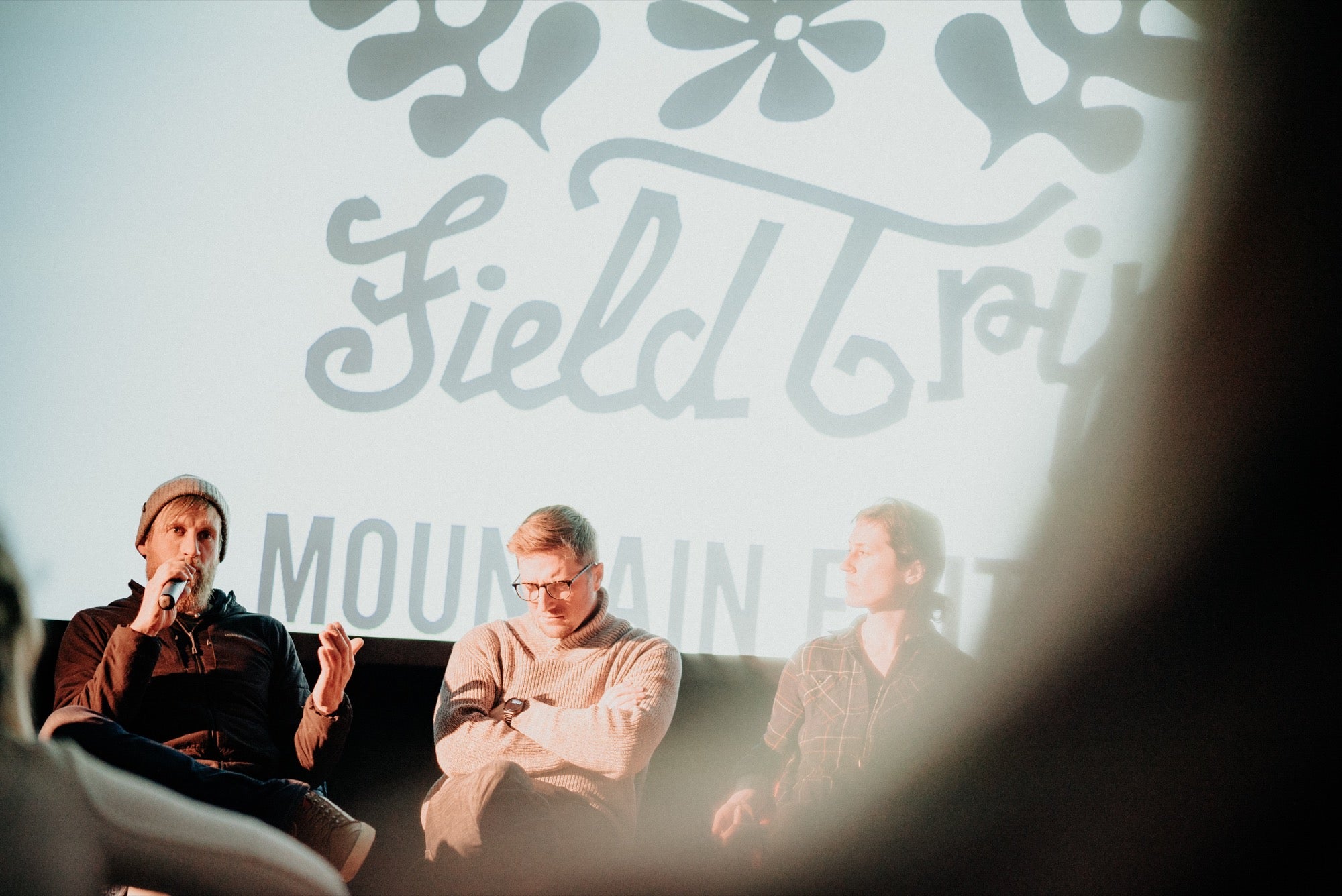 And Chris Burkard delivered an educational and inspiring talk on the power of social media as a story-telling platform. As a magazine photographer, Burkard found it frustrating to see scores of his photographs left on the editing room floor because of the inevitable limits of available pages in a magazine layout. He described how that experience motivated him to embrace social platforms—particularly Instagram where he now has over 2.4 million followers—where he was free to tell his stories free from the confines of the printed page.