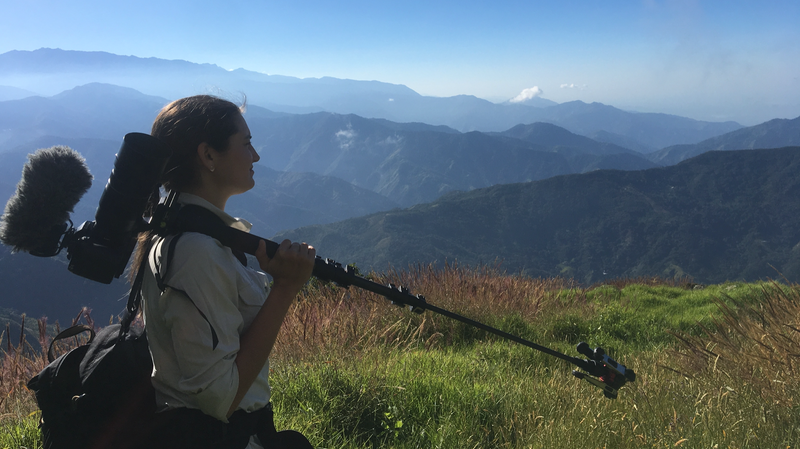 October 19: Storytelling with Video
From A to V
Whether you're a beginner trying to make the leap from stills to video or you've been making films for years, this workshop will help you take your filmmaking to the next level. This master class covers everything you need to create videos for maximum audience impact, from pre-production and filming to your post-production workflow.
Instructor Katie Schuler brings over a decade of industry experience and her signature filmmaking approach to guide you through each part of the process. Whether you've got a great idea and want to make it a reality, or are looking for help taking a story to the next level of development, this class is tailor-fit to help you accomplish your video goals.
October 19, 2021: 8pm Eastern Time (2-hours) – Introduction & Pre-Production – Your Story Starts Here: This session will kick off the workshop with Katie's journey as a filmmaker, introductions to fellow participants, and talk about your personal goals for the workshop. We'll discuss what makes a compelling story and the planning and preparation that goes into crafting one.
October 21, 2021: 8pm Eastern Time (2-hours) – Principle Photography – Getting It All On Tape: Congratulations! You're in the field with your gear, your subject, and your shot list. What now? In this session, we'll discuss Katie's go-to camera movements and how to have a successful shoot no matter the circumstances.We'll also be joined by guest star and B&H gear expert, Gabriel Biderman.
October 23, 2021: Noon Eastern Time (2-hours) – Post-Production – Where the Magic Happens: You've captured video, now what? In this session, we'll talk strategy on how best to import your video, the ideal editing workflow, how to build your story, and when to add music and sound effects.
Group is limited to 10 participants! Recordings of each session will be made available for 60 days following the workshop.
About Katie Schuler
An advocate for the planet's most at-risk species, Katie operates at the nexus between science, empathy, and storytelling. More than a decade of filmmaking across six continents has afforded Katie expertise in the field and in the editing room. Using her signature storytelling flair, Katie's films explore how we live alongside nature, garnering accolades, accruing millions of views, and inspiring meaningful conservation victories.
Her production company, Coral & Oak Studios, has partnered with many of the most recognizable names in wildlife filmmaking, including National Geographic, Smithsonian, BBC, HBO, and PBS.
Katie's film, Pangolin, is the winner of six best short awards including Jackson Wild's 2017 Best Short category. Since its premiere, Pangolin has been translated into four languages, reaching over 75 million people while serving as an important tool for conservation. Two of her latest films, Where Life Begins, and Nigerians Fight to Protect the World's Most Trafficked Mammal, have won awards at festivals in 2019.
Katie is a National Geographic Explorer, a graduate of the Corcoran College of Art and Design, a Henry Luce Fellow, and an Associate Fellow of the International League of Conservation Photographers.
AlphaUniverse Member Price
$249
Starts October 19, 8pm EDT