In Sal D'Alia's 7 Camera Setup Tips For Cinematic Video, the filmmaker, photographer and Alpha Collective member shared some of the settings he uses on his camera (the Sony Alpha 7S III) to help him create cinematic videos. Now he returns with three tips to take your cinematic video game to another level. Check out his three bonus tips below for extra insight into giving your videos more of that smooth, cinematic flavor.
Filmmaker and photographer Sal D'Alia of the Alpha Collective shares three tips for giving your video footage that smooth, cinematic flavor.
1. Shoot Wide Open
First D'Alia says that for cinematic video, you should try to shoot wide open on whichever lens you are using. "The more milky and blurry and bokeh you basically have, the more it's going to look like an expensive camera lens. That's a big difference between photo lenses and cinema lenses. If you're taking a portrait, sometimes you want to have information in the background. For a movie, if you focus on a person in front of your lens, you definitely get that softer background so your eye is going to focus on your subject more. It works great for video and it's very cinematic."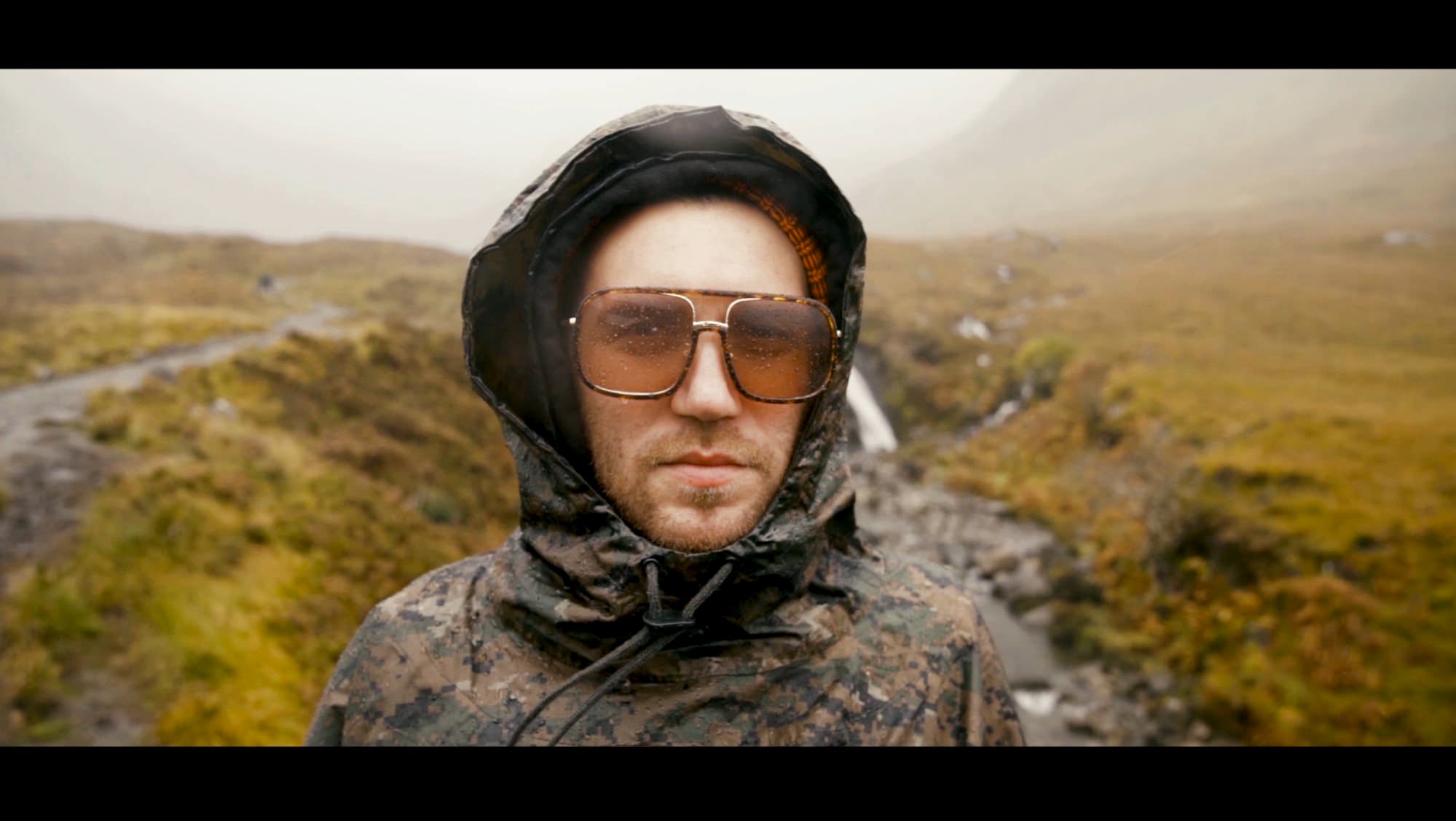 Photo by Sal D'Alia (From Video)
With G Master glass and Eye Auto Focus, D'alia says you can get sharp eyes on your subject very easily. He also likes to often use vintage lenses when shooting video, and for those he uses Focus Peaking. "I use a lot of Focus Peaking to help me focus exactly on the eyes with manual lenses. It helps immensely when I'm using my vintage lenses with Sony cameras. For me this option is a big deal and Focus Peaking is a huge help.
2. Use Variable ND Filters
Another tip D'Alia gives for making your videos more cinematic is to use Variable ND Filters. "Variable ND filters are a big help because what happens is if you shoot wide open, you want to keep your ISO low. If you're shooting S-log usually, maybe I'll do ISO 1250 if it's in low light condition, but for the most part I never go over 800. That's kind of like the sweet spot. ISO 800 is the best ISO that you can shoot on these cameras."
He continues, "Let's say you're shooting at ISO 800 and don't want to move up. If you're shooting a 50 shutter because you're shooting a 24 frame, or a 250 shutter because you're shooting at 120 frames per second, you can really only change the aperture of your lens. But what if you're outside and it's super bright but you can't go lower than ISO 800. The only way to shoot wide open with your f/1.2, f/1.4, f/1.8 or whatever lens it is, is to have a Variable ND Filter."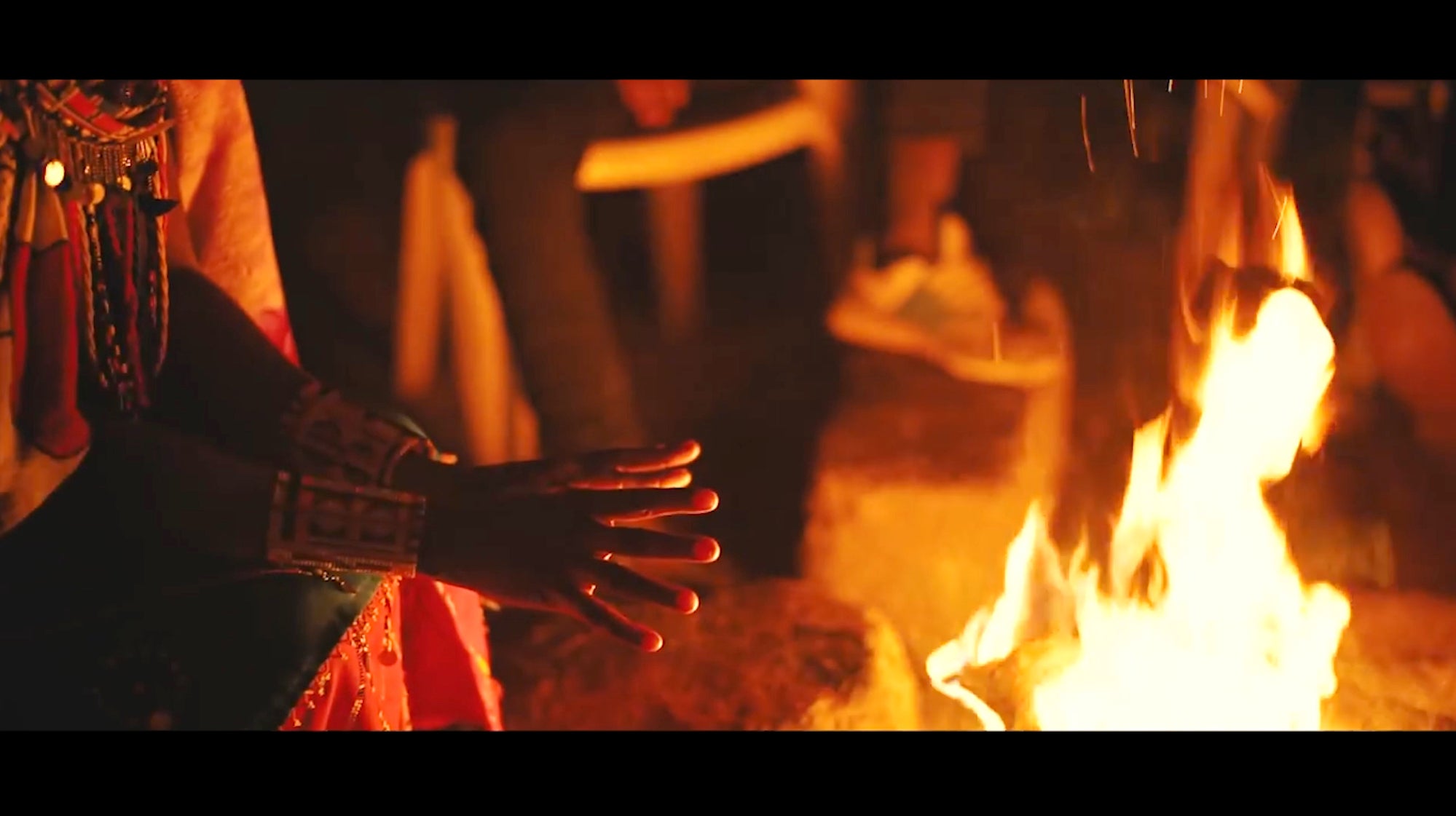 Photo by Sal D'Alia (From Video)
He has a Variable ND Filter for each of the lenses he likes to shoot with so that every time he changes lenses they already have the filter on them. "It's kind of the best way to get a cinematic shot with that nice bokeh behind the subject," he says, "because all of your settings are where they're supposed to be. And if you want to try the Sony FX6 or Sony FX9 cinema cameras, they have the ND built-in.
3. Utilize Slow Motion
Another thing that D'Alia really likes to incorporate into his videos to make them extra cinematic is Slow Motion. "I think it's really important and I like to use it to give an extra cinematic vibe," he explains.
An excellent way to do so is by using your camera's S&Q mode, which you can learn how to utilize in this S&Q Mode Setup Guide. D'Alia actually likes to use a different method with his camera. "I have it in my shortcut menu," he says. "I shoot 4K 120 frames per second and I put my shutter speed to 1/250-sec. So always that's a rule for those photographers that don't know about it. Always double the frame rate with your shutter speed. So if you're shooting 24 you're going to do 50 shutter speed. If you're doing 120 frames you do 250 shutter speed. That's to have a smooth motion in your video. That's something that I use a lot and I love it. Sony has a beautiful 120 frame slow motion and at 1+ the S-log that's as cinematic as it gets right there. It's beautiful."
See more of Sal D'Alia's work on his Alpha Universe Profile and on Instagram @timbuz.