Amidst the advancements in the Sony Alpha 1, one that is likely to make the camera standard kit for nature and wildlife photographers is in the AF system. As Sony continues to push the bounds of autofocus speed and accuracy, Human Eye AF and Animal Eye AF are joined by Bird Eye AF. When renowned sports photographer Nick Didlick got his hands on the camera, COVID deprived him of taking it to his usual favorite subjects on the ski slopes. So like we all have over the last year, Nick pivoted and went to have a look for wildlife and the local population of bald eagles near his home in Vancouver.
Take a closer look and you'll see what makes this photo made with the Sony Alpha 1 truly remarkable.
"In an area just south of Vancouver there are always a lot of eagles this time of year," he says. "They overwinter in Southern British Columbia, Northern Washington State. And so I thought, well, let's just go see how good the autofocus is and specifically the bird Eye AF. So I went down there and put on the 600mm F4 and that wasn't long enough. So I put a doubler on it to get out to 1,200 millimeters. Now that's a challenge for any camera system, putting a long lens with a teleconverter on it and trying to shoot at different apertures. No sooner did I frame up the eagle through the trees and I touched the shutter button when the wind started blowing and a branch started moving through my frame. But the camera locked right onto the bird's eye."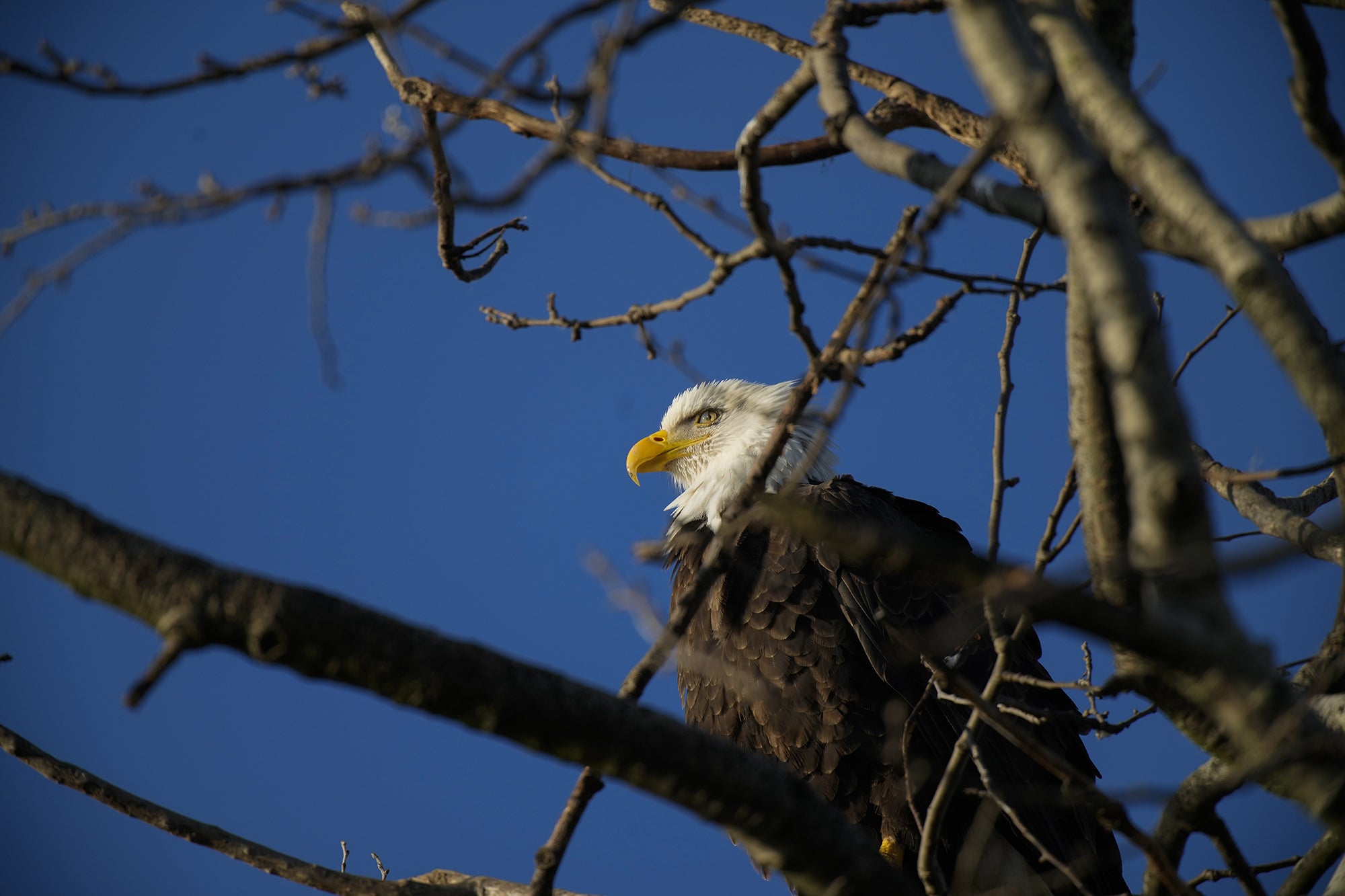 Photo by Nick Didlick. Sony Alpha 1, Sony 600mm f/4 G Master lens with 2X teleconverter.
"I was just sitting there thinking 'no this cannot be right.' I mean, I've photographed politicians with their hands in crossing in front of their face, and situations like that, but here was a tree waving back and forth and the 600mm was on a tripod with a doubler on it. And the camera went straight to the eye. I was just stunned. Then the eagle started to turn its head and then looked down. It locked on to his head, and then as the eagle looked up, it went right back to the eye again."
The story might have ended right there with some nice pictures of bald eagles which are always striking. But take a closer look and you'll see something that makes this photo truly remarkable.
Didlick continues "I was shooting frames at the full 50 megapixels and 20 frames per second and when I hit the playback every frame was razor sharp on the eagle's eye. But not only that, I could see the membrane coming over the eagle's eye at certain times. Eagles don't blink like humans blink. They have a membrane that comes across their eye and I was seeing that membrane move across the eye because I was shooting at 20 frames a second. It's funny in photography, you have these sort of just stunning moments when you see something that you've just never seen before."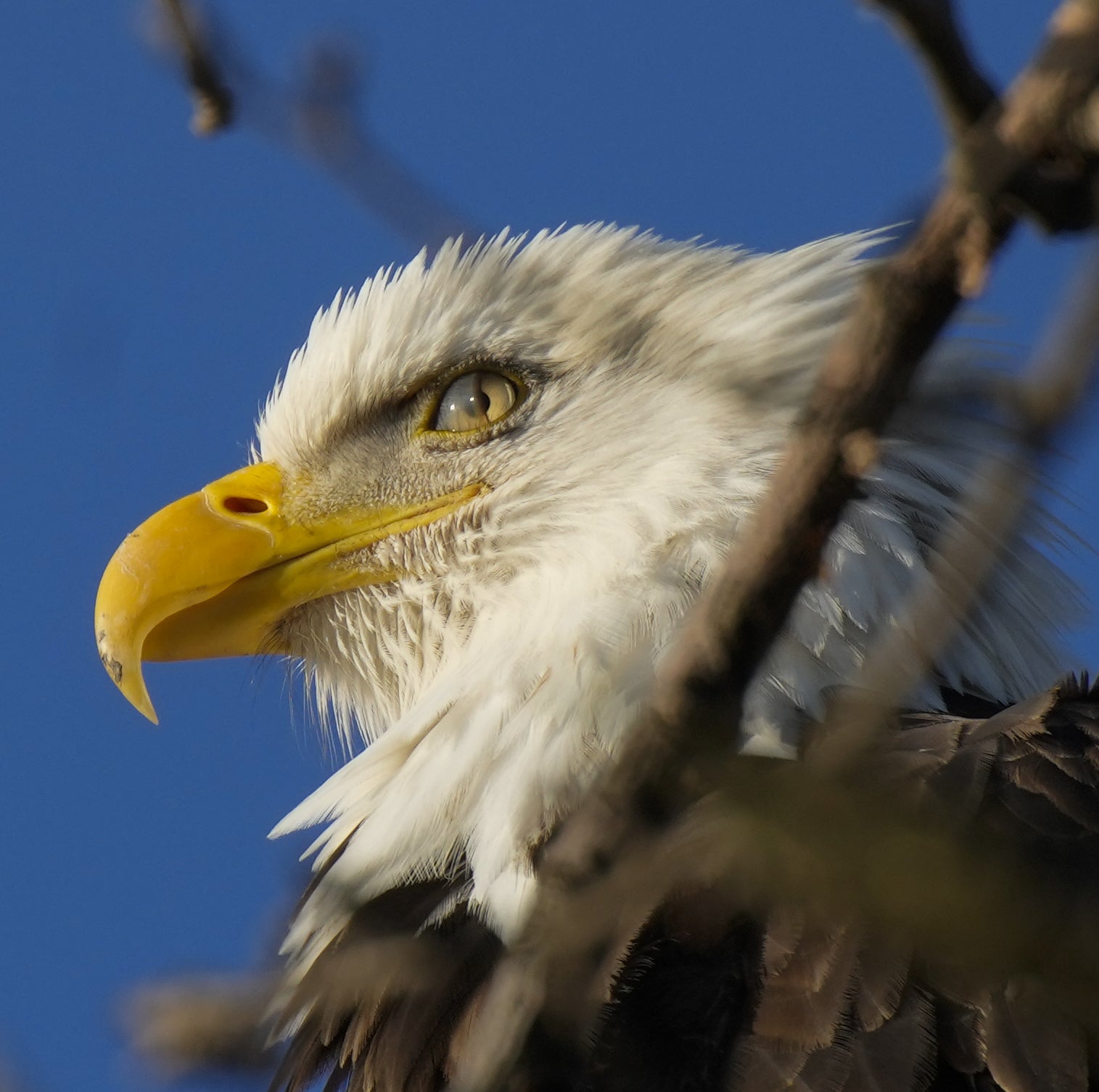 Photo by Nick Didlick. Sony Alpha 1, Sony 600mm f/4 G Master lens with 2X teleconverter.
And it's a moment like this that keeps professional photographers feeling fresh and revitalized, even in the midst of a pandemic. "Normally I do sports and news. The reason I went for birds and eagles is because it's just so much fun to go down there and see these eagles interact. And so what started as fun was just so captivating. I was just filling up memory cards left and right with those eagle pictures. The autofocus in this camera is like nothing I've ever seen before. And there's a lot of science behind it, there's more AF points that are attainable on the denser sensor. But I don't care. What I care about is that holy cow, I pick it up and it just locks. I shoot a lot of alpine skiing–unfortunately, this year the skiers didn't come to North America–but with this camera, I can hardly wait to photograph the skiers."