Simone Capace (@simonecapace) is an astrophotographer based in Sicily, Italy, but recently his primary focus has been Mount Etna. The volcano has been very active in the past year and capturing these moments of eruptions has become somewhat of a ritual for Simone. Simone took the image below with a relatively modest full-frame mirrorless camera and lens combination (a Sony Alpha 7 camera and Sony 28-70mm f/3.5-5.6 lens). We were able to chat with Simone about what this force of nature means to him and how he's capturing the geological phenomenon with camera and lens.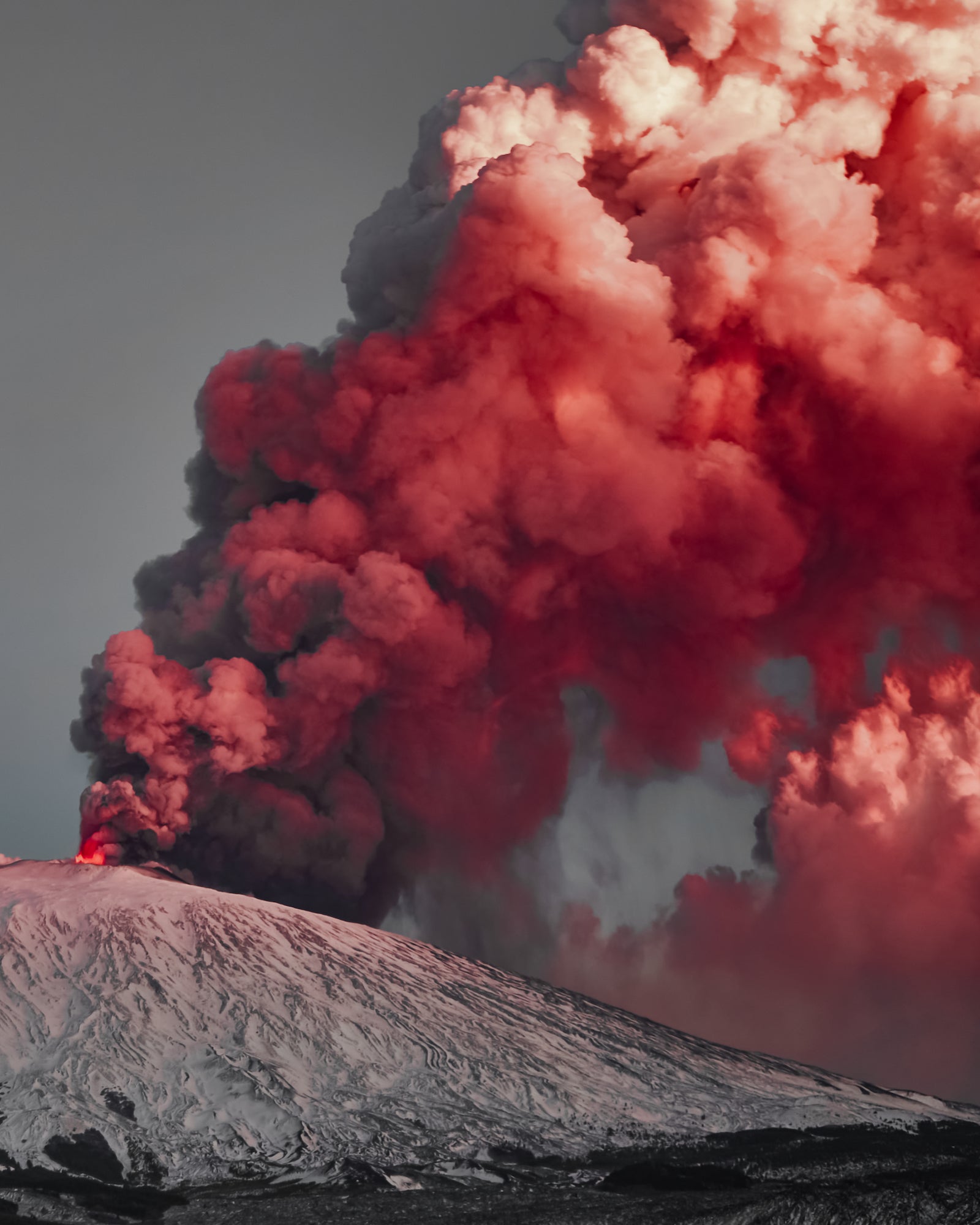 Photo by Simone Capace. Sony Alpha 7. Sony 28-70mm f/3.5-5.6. 1/80-sec., f/5.6 and ISO 160
The Scene
We are on the slopes of Etna, the highest active volcano in Europe, which, especially in the last year, is giving us a series of paroxysms, one more spectacular than the other. However, it is not always easy to capture the right moment, both for the limited duration of the eruptions and for the cloud cover, which may not make the event perfectly visible. Etna, for us, represents a sort of dualism between the wonder that nature can give us and its most dangerous part, and we are totally at the mercy of itself.
The Gear
I used a Sony Alpha 7 camera with a 28-70mm f/3.5-5.6, which is a perfect tool in any situation, both day and night. In addition, I prefer the Sony Alpha cameras for the particular color rendering and for the ability to shoot astrophotography with professional results, even though it is a simple hobby for me.
Getting The Shot
As soon as I saw the eruption of Etna from the window of my house, I took the camera, and I looked for a suitable point to be able to shoot. The moment was quite special because it was sunset, but there was not much light. I was able to capture the various shades, although with some difficulty given the lack of a tripod and less than a couple of minutes to be able to shoot before the end of the event. My settings for this photo were 1/80-sec., f/5.6 and ISO 160.
Post-Processing
I always like to play with colors, not just shooting but also in post-production. I think perception is personal, and I don't think it's about changing the reality of things. After discovering that I had some minor problems in the perception of colors, I focused on how each person can have a vision of what is around us, both in reality and in the imaginary. Precisely for this reason, I have chosen to desaturate the blue and yellow, instead highlighting the shades of red, already present at sunset, making them more vivid, as if being in a different form of perception but which gives continuity to the event from the internal movement towards that external.