Swaroop Gokhale (@swaroop.gokhale) is a wildlife enthusiast and hobbyist photographer from India. She has a master's degree in environmental studies and an extreme passion for nature. Because of this passion, she founded her own travel company called Take Me Outt that specializes in nature and wildlife travel. She loves to go on safaris and capture the beautiful moments happening around her. We came across this wildebeest sunset photo and wanted to learn more about how she captured it with her Sony α7R III and Sony 100-400mm f/4.5-5.6 G Master lens. See her story behind the shot below and create your own Alpha Universe Profile HERE for your chance to be featured on AlphaUniverse.com.
From camera settings to lens selection, see how this wildlife enthusiast created a dramatic, backlit safari photo.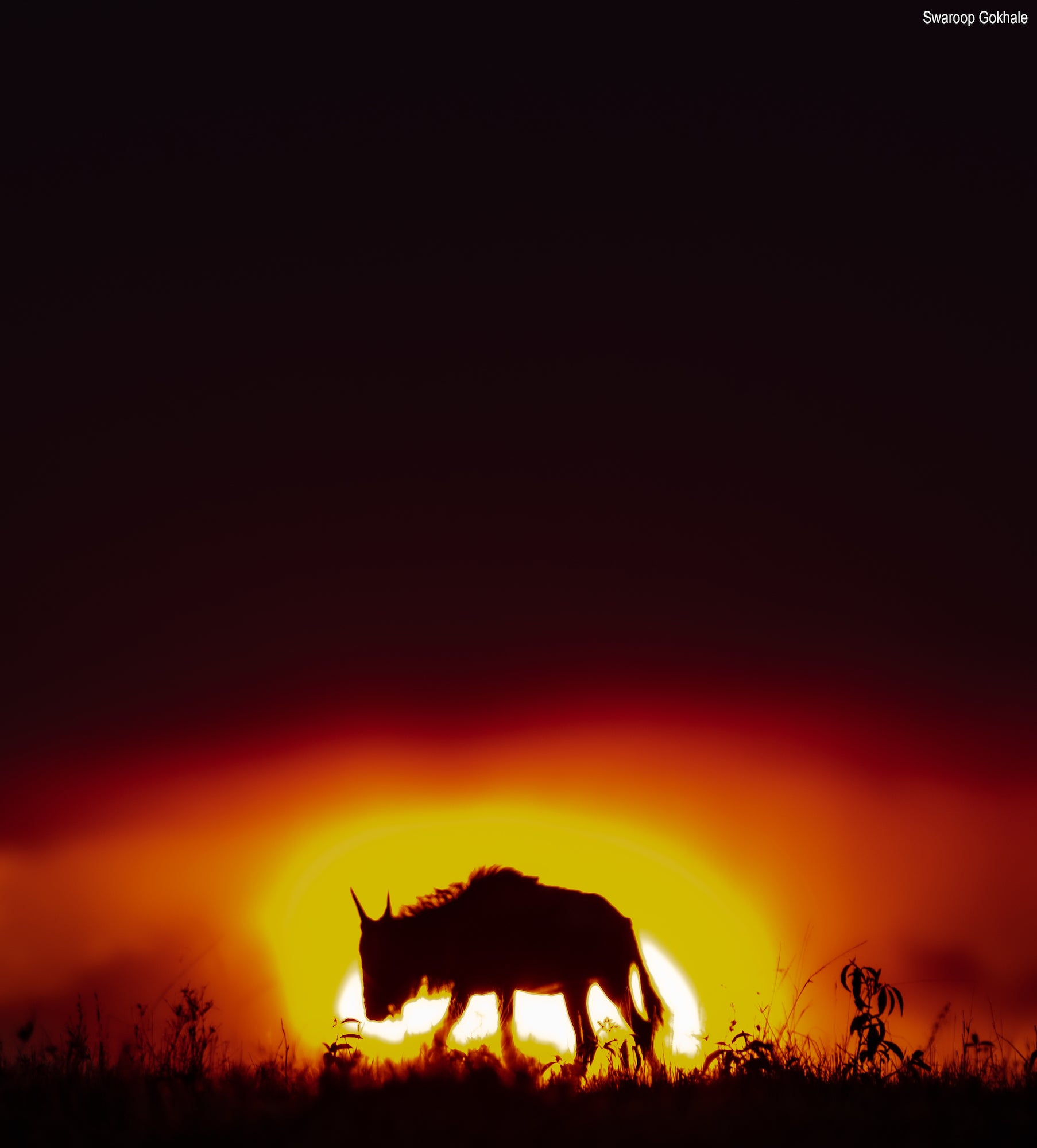 Photo by Swaroop Gokhale. Sony α7R III. Sony 100-400mm f/4.5-5.6 G Master. 1/50-sec., f/6.3, ISO 640
The Scene
I made this particular image when I was in Masai mara, Africa. Masai mara has abundant opportunities to make creative images. The landscape, wildlife , weather, light everything about it is just perfect. We were returning to the camp from evening game drive, and I had planned to take some sunset shots. Just then I saw 5-6 wildebeests walking across the setting sun. I pre-visualised the shot and quickly explained it to our Naturalist- driver, who happened to be a Maasai. He understood what I was saying and moved to a downhill spot, from where I got it exactly how I had imagined it to be.
Gear & Camera Settings
I had a Sony α7R III along with the Sony 100-400mm f/4.5-5.6 G Master. The kit was set up on a bean bag to avoid any shake. I like Sony for its superb resolution, great dynamic range and overall image quality and yes, it's even pretty good at high ISOs.
For this particular shot, I had set the ISO at 640, with the wildebeest moving across with slow pace, a shutter speed of 1/50-sec. was enough. I set a custom white balance of 9000 K to get the intense orange and red colors during the sunset.
Post-Production
While post-processing this image, I wanted to focus on the setting sun and the wildebeest. I under-exposed it to -2.95. The skies became darker and the setting sun was brighter. I decreased the contrast and increased the shadows. This made the wildebeest sharper.
I used a Dehaze slider to remove the atmospheric haze, and to make the image look clearer. I increased the saturation to +16, to get that yellow effect on the sun. This was it, the outcome was this image, which I named: The Burning Beest.
Join Alpha Universe and complete your public profile. It's free and you'll have a chance to be featured on Alpha Universe! Click here to learn more.