Will Carey (@willcareyovo) is a professional outdoor lifestyle and commercial photographer from Canada. He's always loved working with people and began his photography career with portraiture. Lately, he's been incorporating landscapes and wildlife into his photography, and both his lifestyle and commercial work usually features the outdoors. His goal is to tell stories that are seldom told in a unique way, while finding beauty in the smallest details. This often means going from capturing wide, epic landscapes to the smallest stitching of a hand crafted jacket and often requires a kit that can handle a wide variety of scenarios. We connected with him to learn more about his gear and why he uses Sony Alpha cameras and lenses for his photography work.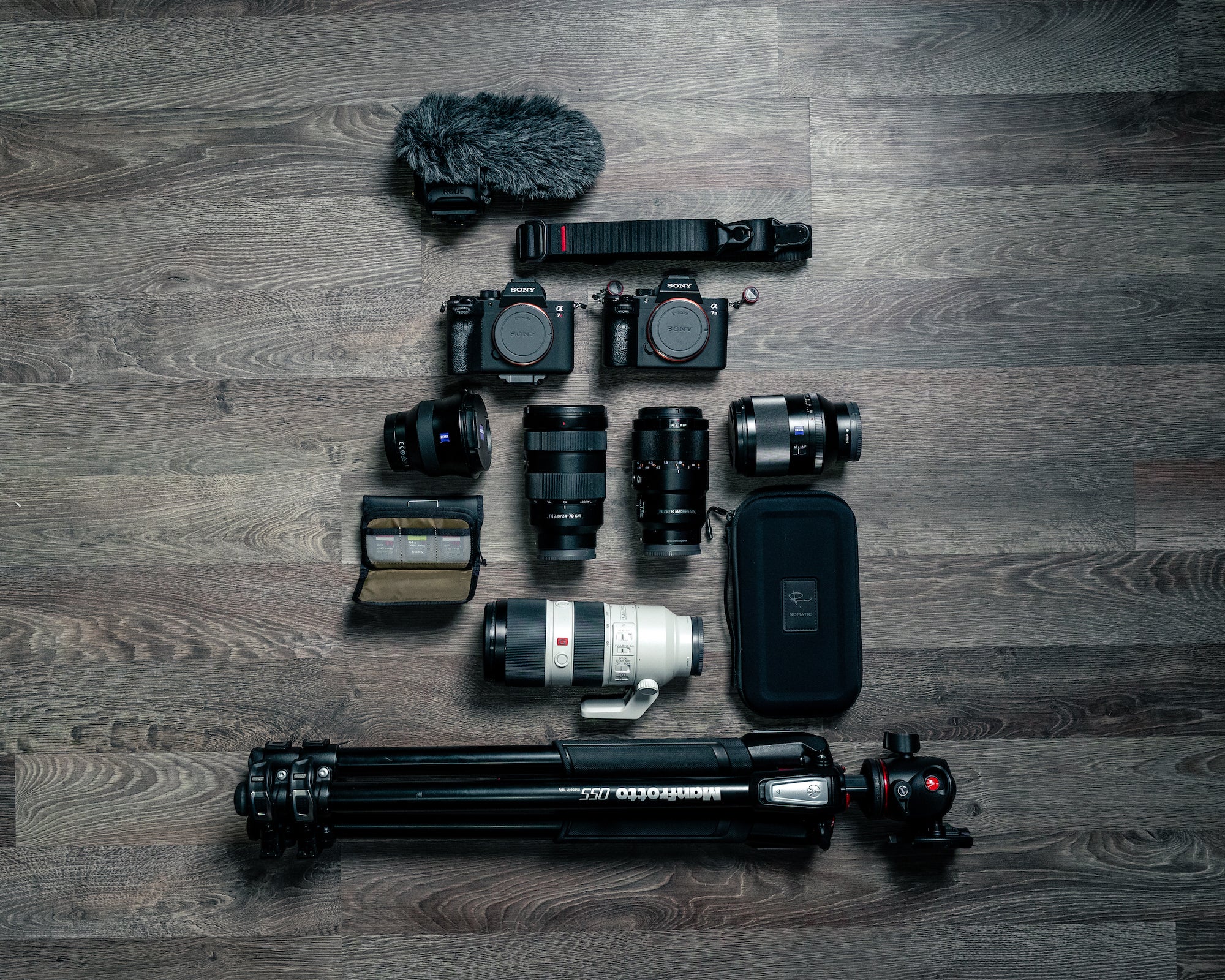 Professional outdoor lifestyle and commercial photographer Will Carey shares the Sony Alpha cameras and lenses he uses for his work.
Cameras
Sony α7R IV: A recent purchase, the α7R IV has quickly become my go to for any scenario. The 61 megapixels creates ultra-high resolution images that gives me freedom to crop and still allows me to print my images in large formats. One feature I'm excited to try is its APS-C feature which, when paired with my Sony 70-200mm f/2.8 G Master, would give me an effective 300mm focal length! Its resolution is also perfect for commercial work. The build quality and weather sealing is extremely impressive. I love capturing images in dramatic weather which often presents its own challenges when trying to keep cameras dry and functional. The α7R IV has weathered freezing temperatures, mountains of snow, and has always been reliable for me.
This is one of my favorite photos to date. I love minimalism and this snowy owl photo is an incredible addition to a minimalistic portfolio. Taken with the Sony α7R IV and Sony 70-200mm f/2.8 G Master at 200mm f/4.
Sony α7 III: The perfect camera for times when storage is an issue. The file sizes of the α7 III are much smaller than the α7R IV, but I've found that its 24 megapixels are more than enough resolution for smaller projects. For years, this camera was my workhorse and always felt reliable with its autofocusing and colors. The battery life is a huge improvement from previous generations as well.
I love capturing landscapes with telephoto lenses. This photo of the Grand Canyon puts its immense size into perspective when compared with the tiny shack on the cliff. Taken with the α7 III and Sony 70-200mm f/2.8 G Master at 200mm.
Lenses
Sony 24-70mm f/2.8 G Master: My first lens is my always-on-my-camera go-to lens; the Sony 24-70mm f/2.8 G Master. This is one of the most versatile lenses I've ever used and it stays on my cameras most of the time. It's perfect for portraiture and gives me enough flexibility to shoot wide environments as well as close up telephoto shots. The 35mm focal length is one of the most pleasing and to have that along with the rest of the range is perfect for me. I love photographing people with this lens and images of my travels. My 24-70mm has been from Iceland to Hawaii and will always have a place in my bag.
This photo was from a great visit to Hawaii with friends. Riding in truck beds with the wind in our hair is as close to freedom as you can get. Captured on the α7 III and 24-70mm f/2.8 G Master at 35mm f/2.8.
Sony 70-200mm f/2.8 G Master: This is my second most-used lens. Between this 70-200mm GM and my 24-70mm GM, there's no situation I can't handle. These two lenses alone cover every focal range I could possibly need for 95% of my photography. The compression from the longer focal length also creates beautiful foreground elements that add depth to any photo. I also love using this lens for unorthodox purposes like landscape photography. I find that using a longer lens, when the general rule is to use as wide a lens as possible, creates really interesting compositions and allows me to capture details that would otherwise get lost in a wide image. It's also perfect for portraits, products and action shots.
This shot is of a Canadian icon - the Parliamentary Library is the only section not damaged by the fire of 1916. Captured on the α7 III and 70-200mm f/2.8 GM at 100mm f/5.
Sony 90mm f/2.8 Macro G: The Sony 90mm f/2.8 Macro G is a lens that I believe every commercial photographer needs. It doesn't always get used, but the photos from it are absolutely stunning. Having macro capabilities is a must for commercial work and the perspective gained from the close focusing distance is unparalleled. I love this lens for close up details and for sharp images at close distances.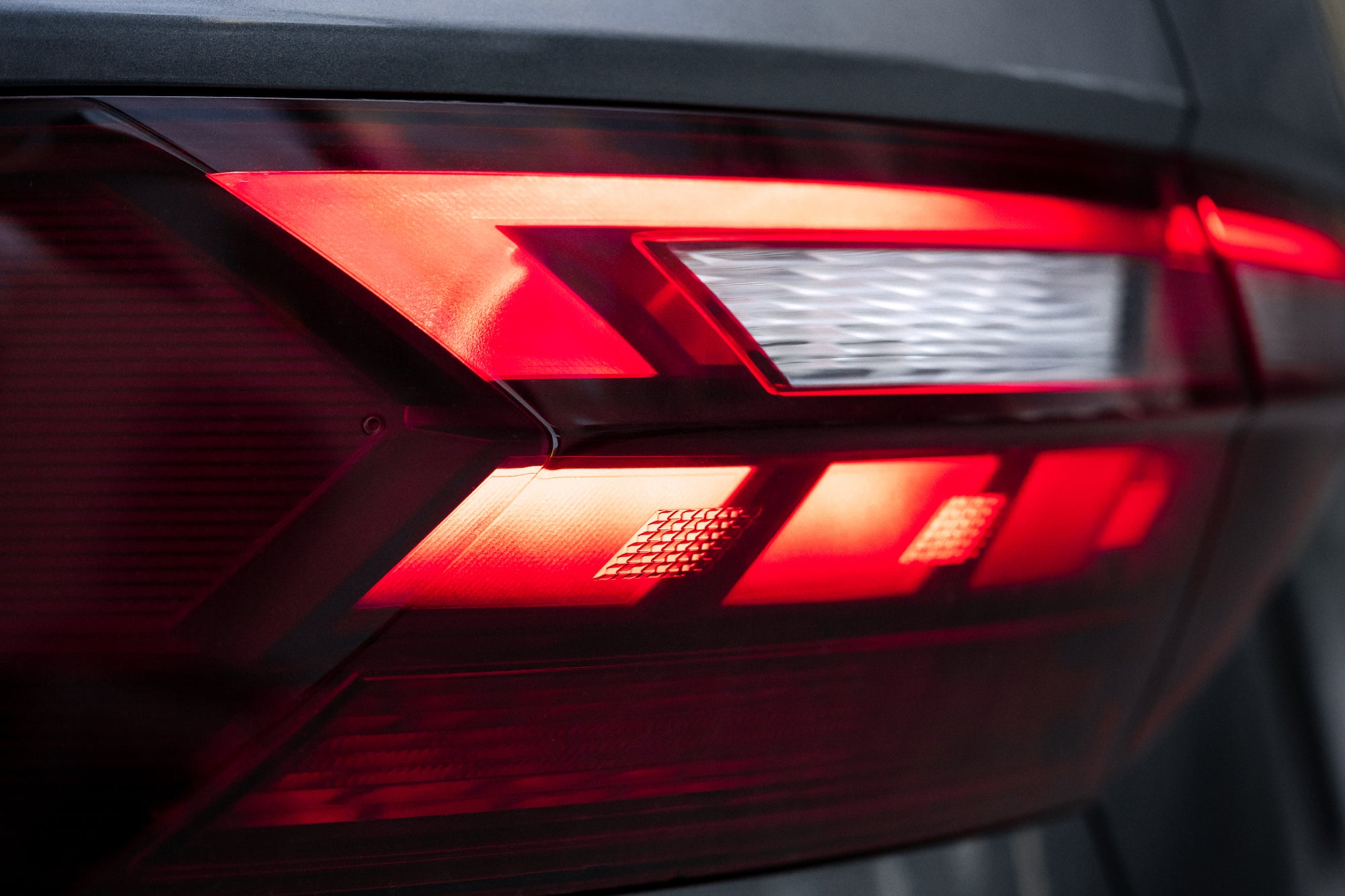 Photo by Will Carey. Sony α7 III. Sony 90mm f/2.8 Macro G.
Sony 50mm f/1.4: This is my go-to lens for amazing bokeh and low light. It's a great all-around lens and can handle a variety of styles like portraiture and products. The wide open aperture allows me to get amazing bokeh and a shallow depth of field. I don't use this lens often since my 24-70mm covers much of my work, but whenever I find myself needing the 50mm focal length or incredible bokeh I reach for my Sony Zeiss.
Zeiss 18mm f/2.8: This is a great lens that gets rarely used. The ultra-wide capabilities of this lens make for some stunning wide shots and a unique perspective that I find many people don't look for. It excels in expansive landscape photography, but its key area is in close quarters like the cockpits of helicopters. I find that at 18mm I can get a unique wide perspective that many people aren't accustomed to. I love to stop down in aperture with this lens and capture all the tiny details in the scene.
Accessories
Peak Design Adjustable Strap & Anchors: Easy to put on, easy to take off. Sometimes straps get in the way and this makes it easy to remove quickly. Also, crazy strong.
Peak Design Capture Clip: Pulling cameras out of bags while hiking is a pesky annoyance. I put this on my bag strap and attach my camera for easy access.
Filters: I use a combination of Hoya variable N.D. filters and circular polarizing filters to cut glare on the snow and water from the sun.
Benchmade Pocket Knife: Having a tool or knife handy can help in all sorts of situations - even if it's loosening those peak design plates that never come with finger rings
Headlamps: I keep two charged headlamps with me in case a shoot goes past sunset and I am hiking in the dark. They also come with emergency flashing features in case something happens.

PM x Nomadic Camera Bag: I use the Peter McKinnon x Nomadic camera bag. It's a bit heavy, but very protective and highly intuitive.

Pocket Rocket & Dust Brush: I keep a pocket rocket and dust brush in my bags at all times. A dirty lens isn't usually noticeable at f/2.8, but once you stop down you start getting tons of specks.
Hard Drives: I've used WD, Seagate, and Samsung hard drives. My favorite is the Samsung 2TB SSD although it is pricier than the alternatives.
See more of Will's work on his Alpha Universe profile.
Join Alpha Universe and complete your public profile. It's free and you'll have a chance to be featured on Alpha Universe! Click here to learn more.