Tom Kingsford (@tomkingsford) is an accomplished traveler, explorer and photographer who works tirelessly to capture the magic of our natural world. Specializing in landscape, travel and adventure photography, he creates powerful images emphasized by wild landscapes and nature's display. He believes deeply in collaboration, community and sharing this beautiful earth we all call home. Dozens of brands, travel organizations and media outlets have featured his inspiring work. We connected with Tom to learn more about the gear he uses and why he switched to Sony Alpha cameras and lenses for his photography.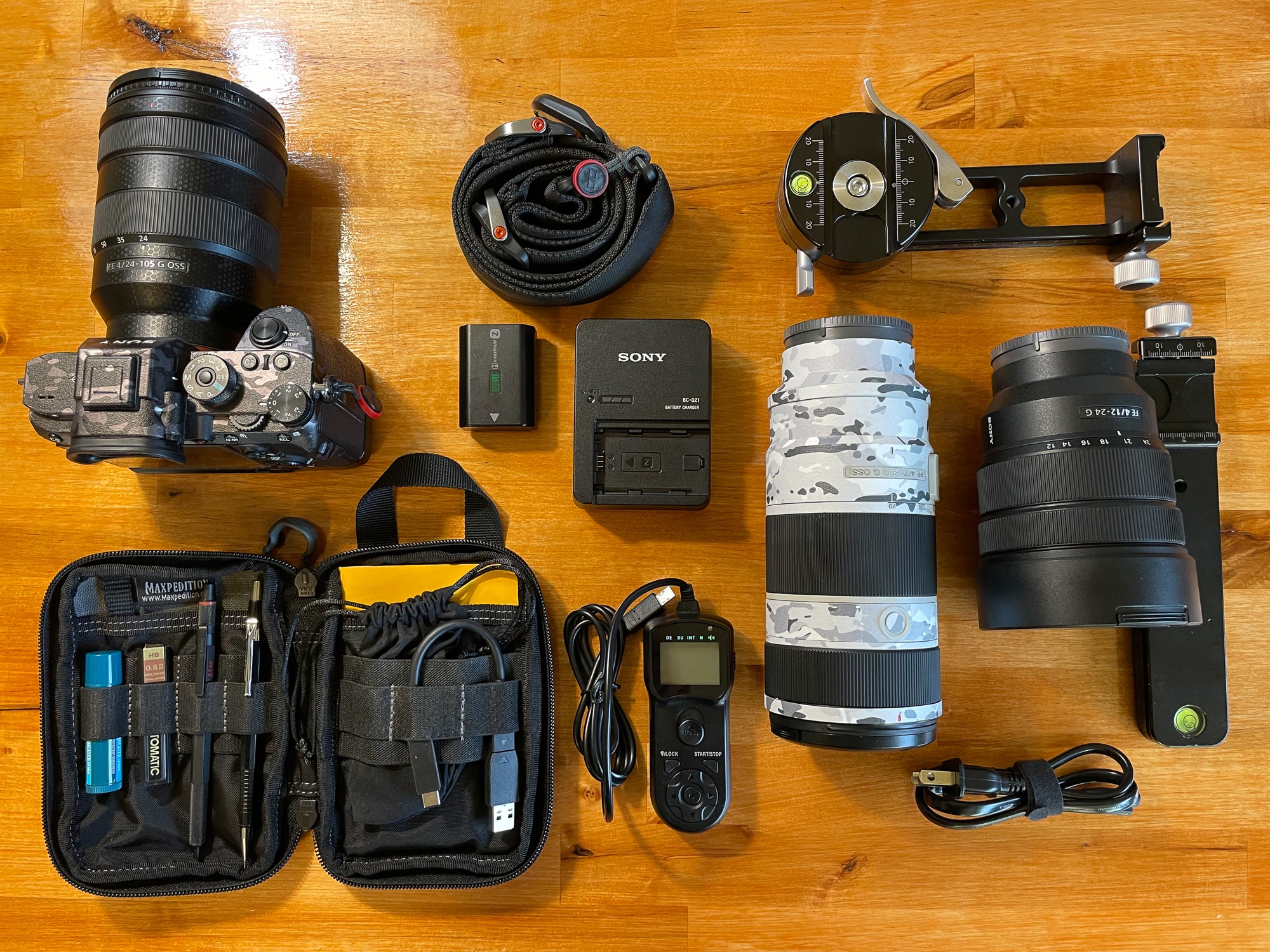 Why this photographer switched to Sony Alpha cameras and lenses and how he photographs nature's wild landscapes.
Camera
Sony α7R III: My gear journey has gone through several iterations in my time as a photographer. My very first camera was a Canon 5D Mark II. As I grew in my skills, it became quickly apparent the technical aspects of this camere did not deliver what I needed for my images. I spent time testing the first version of the Pentax K-1 camera and immediately resonated with the freedom of in-camera-stabilization. Sadly, this camera was still large and heavy. I often travel many miles with my full kit on my back, so weight is an important consideration for me. Soon thereafter, the Sony α7R III was released and I fell in love. I've been a dedicated Sony shooter ever since. The compact size, incredible dynamic range and 42-megapixel images have been a game changer for my photography.
The α7R III has been my dedicated camera body for many years now and I could not be more pleased. It's the camera I go to when I know I'll want to make a massive print of my landscape panoramas, and is versatile enough to be carried along on a walk through the streets of Venice.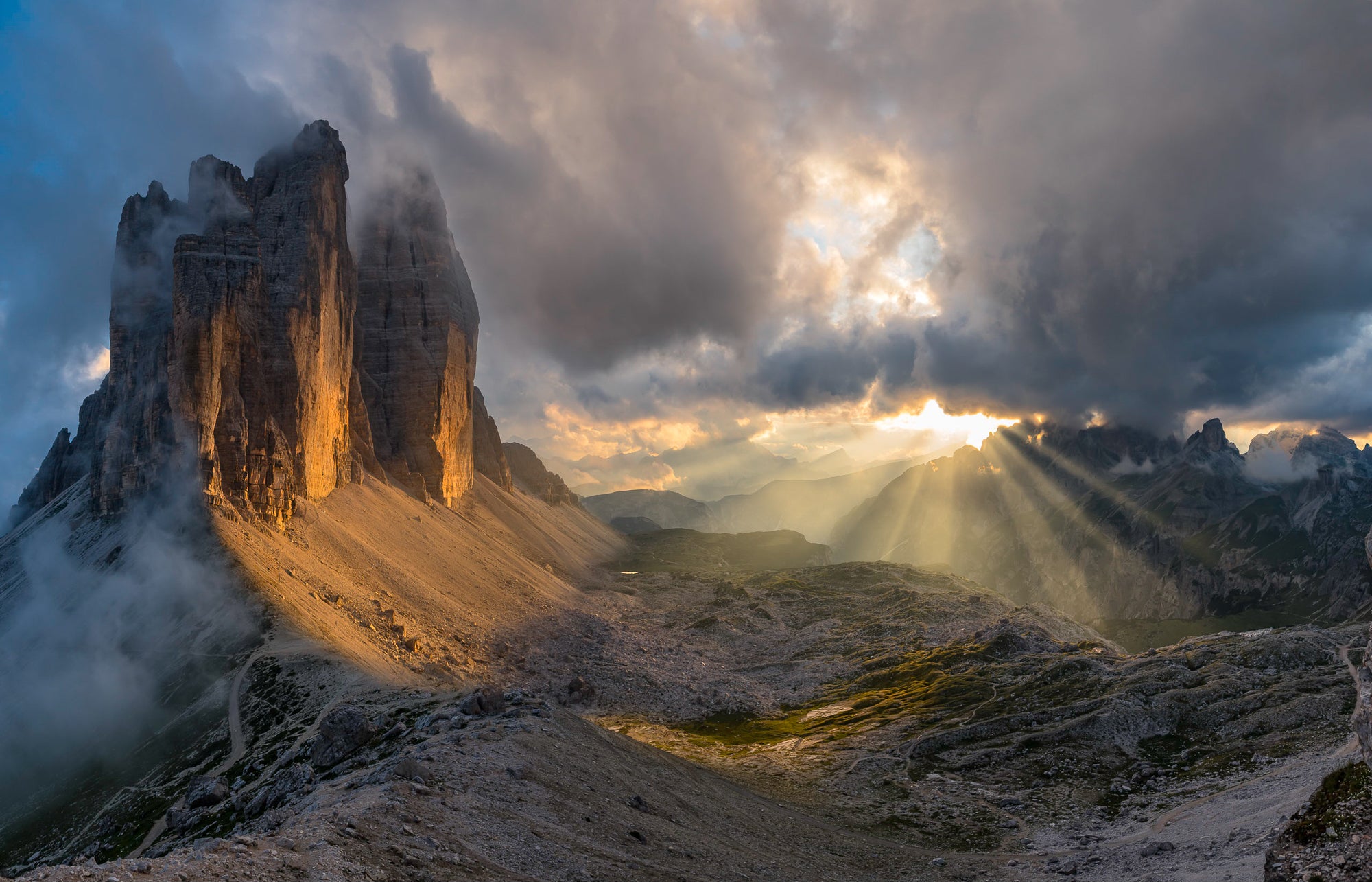 Photo by Tom Kingsford. Sony α7R III. Sony 24-105mm f/4 G. 1/600-sec., f/8, ISO 100. This image is one of my favorites, captured during a magical evening in the Italian Dolomites. We climbed to a ridge and watched as the clouds and light danced for several hours, creating this amazing scene.
Lenses
Sony 24-105mm f/4 G: My most often used lens and easily the most versatile in my bag. Why is this lens on my camera body 90% of the time? I can shoot almost everything with this lens. From quick handheld shots on a narrow street, to broad vistas, this lens can adapt to a huge array of situations. The solid build quality has survived my tripod being blown over in 60 mph winds and continues to deliver terrific images.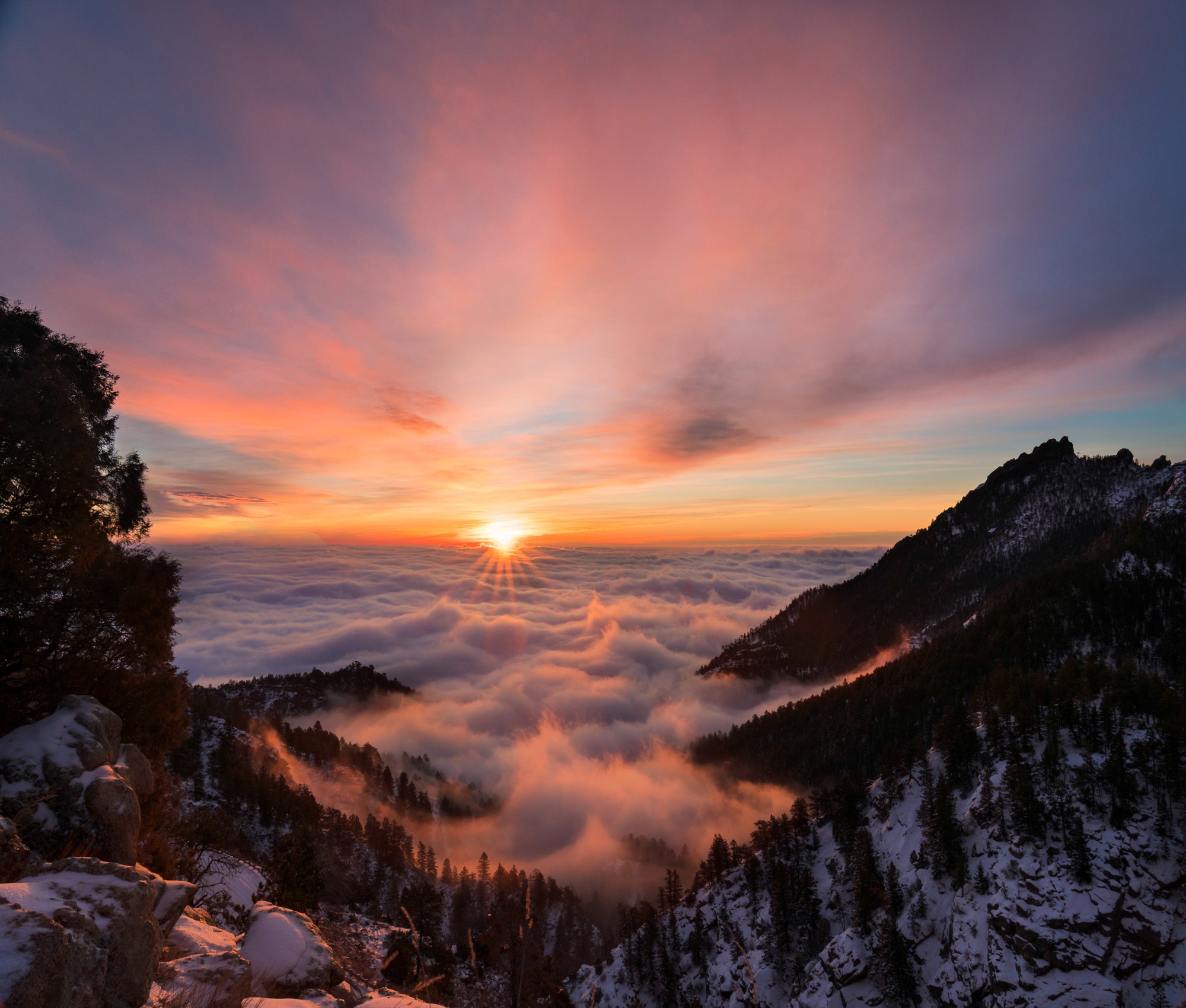 Photo by Tom Kingsford. Sony α7R III. Sony 24-105mm f/4 G. 1/100-sec., f/16, ISO 800. After waking in the predawn hours, I drove in the foggy darkness, climbing almost 2,000 feet above town when I finally broke through the cloud layer. As I set up, I could see the sun climbing above the inversion and I captured this breathtaking image.
Sony 12-24mm f/4 G: When I need that traditional wide angle landscape image, I reach for this lens. As with all of my Sony lenses, the build quality is solid and it's always reliable. The 16-35mm range is ideal for the vast majority of my landscape work, allowing me to capture the wide vistas and up close details.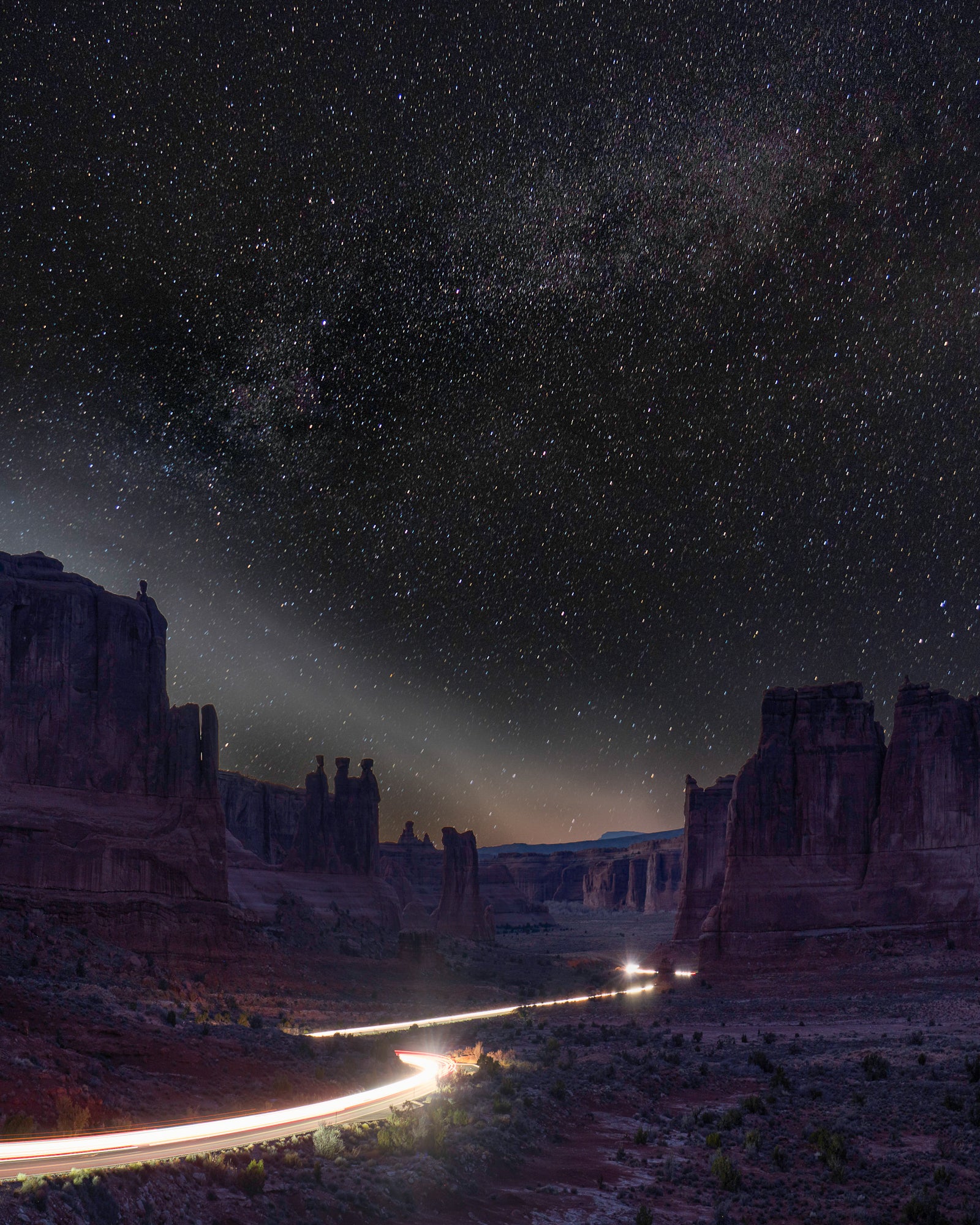 Photo by Tom Kingsford. Sony α7R III. Sony 12-24mm f/4 G. 20-sec., f/4, ISO 1250. I spotted this composition earlier in the day and just hand to come back to capture the throngs of visitors leaving the park. As night fell, the stars put on an incredible display.
Sony 70-200mm f/4 G: It's taken me awhile to really embrace the larger zoom lenses, due to the weight and size factor. As my passion for creating panoramic images grew, I knew I needed to get a solid zoom lens. The 70-200mm f/4 G has been a terrific lens for me. As a compromise between weight and speed, I went with the f/4 G lens and haven't looked back. The incredible dynamic range and low light capabilities of the α7R III makes up for the loss in aperture. I've created some of my all-time favorite images with this lens.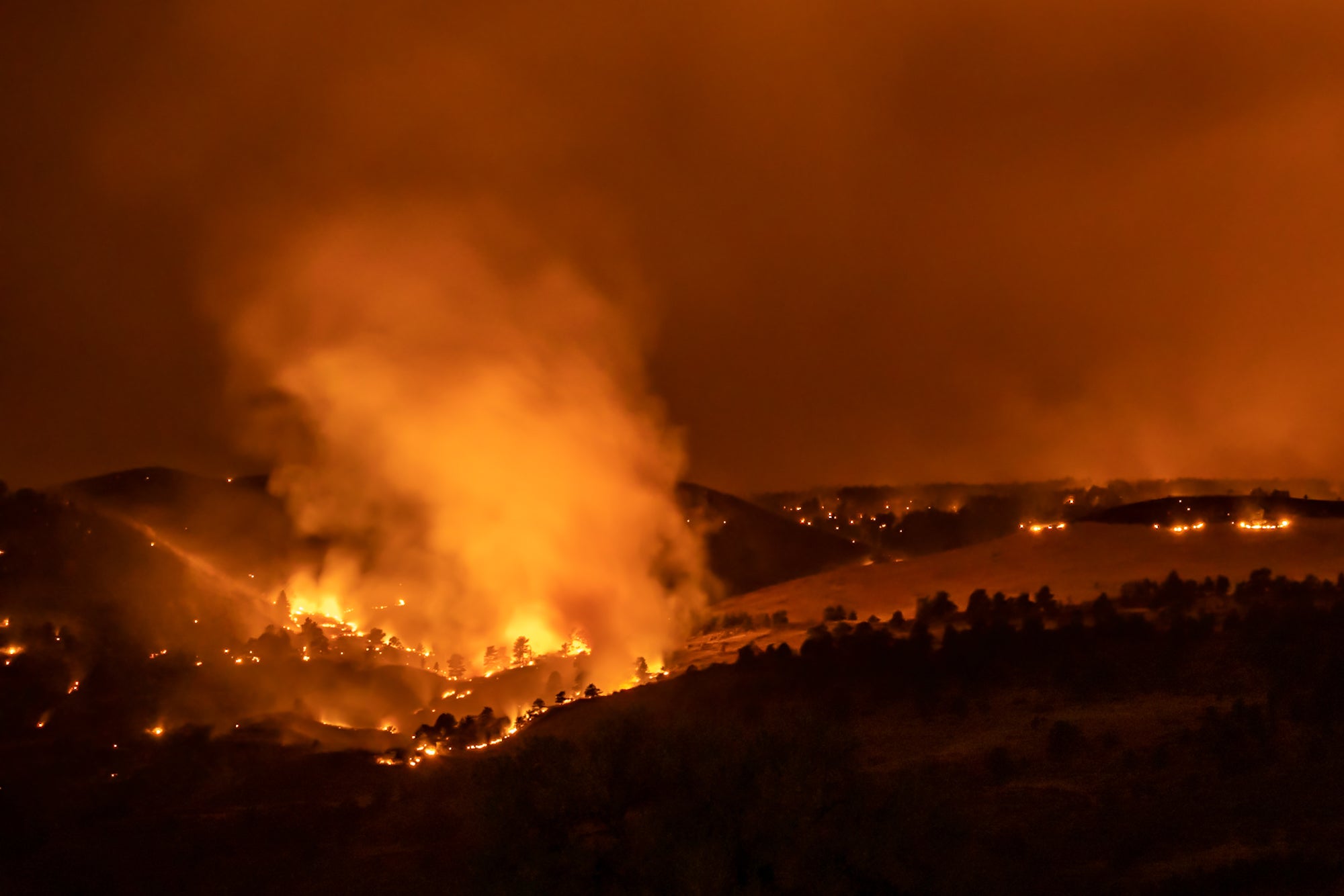 Photo by Tom Kingsford. Sony α7R III. Sony 70-200mm f/4 G. 6-sec., f/4, ISO 400. Wildfires devastated more land than ever in history during the summer of 2020. This fire, fueled by high winds and exceedingly dry conditions, crept up to the northern edge of town. Capturing these scenes was a surreal experience.
Accessories
Peak Design Slide Support Strap: For those times when I need quick access to my camera, I'll often put this on over my backpack so I can be a bit more mobile during those inevitable mid-day adventures.
Nya-Evo Fjord 60 Adventure Backpack: A sturdy, well balanced pack which has one of the most effective carry harnesses I've ever tried. The brand isn't well known in North America yet, but they are dedicated to making the best bags in the industry and have done a great job with this one.
Intervalometer: A simple, wired solution for timelapse functions, and when I want to keep the camera as steady as possible.
Black Diamond Storm 400 Headlamp: I'm frequently hiking into a location in the dark, or walking out from a location, in the dark. This little headlamp continues to crank out some impressive lumens, yet doesn't take up much room in my bag.
ND Filter: Just in case I stumble upon a beautiful waterfall, I always have this on hand to create that silky water look in my images.
Field Notes Notebook: I often write down details of my shoot when I'm out in the field. For example, location, aspect, details about the sunset, shot order for processing later [pano stitches or focus stacks], details about flowers/fall colors, and hyper-detailed descriptions so I can find that exact location again someday.
Tripod: I've always got a tripod in my bag. It slows me down, helps me focus on creating thoughtful, intentional images.