Adventure photographer Alexa Flower (@a.little.wall.flower) is a self-taught, freelance photographer, working with Patagonia and other outdoor brands. She previously worked for Yosemite Search and Rescue, rescuing hikers and climbers. Flower also served as a Climbing Ranger, which entails going rock climbing for patrols, explaining climbing to the public and educating climbers on how to lessen their environmental impact while recreating in the outdoors. She has been rock climbing for 10 years, scaling Yosemite's El Capitan 16 times, and finding herself in some beautiful places around the world in the name of climbing. We came across this image of hers and connected with her to learn more about how he she captured it with the Sony Alpha 7R III and Sony 16-35mm f/4.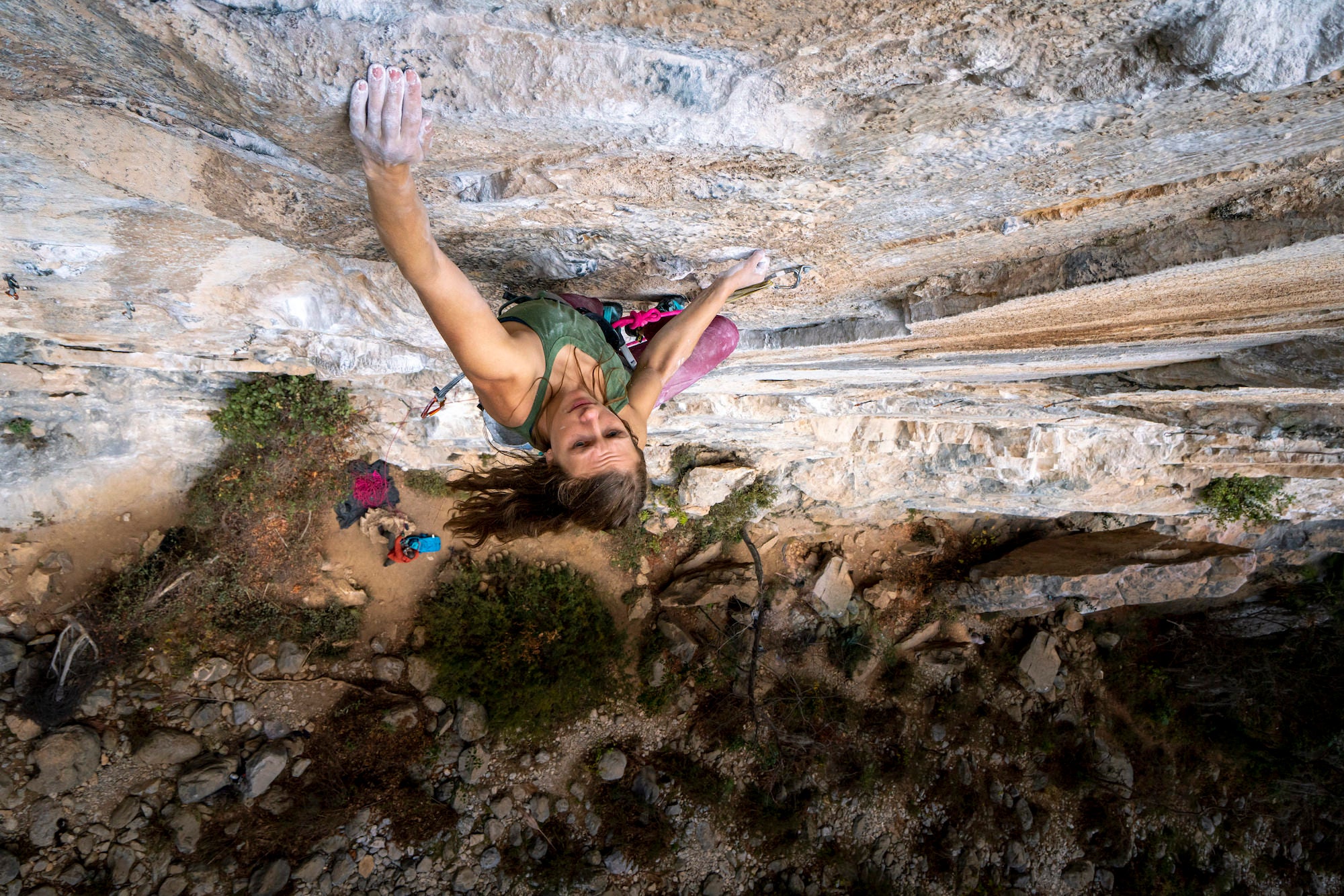 Photo by Alexa Flower. Sony Alpha 7R III. Sony 16-35mm f/4. 1/640-sec, f/8, ISO 800
Adventure photographer Alexa Flower tells us the story behind her extreme photo from a climber's perspective using her Sony Alpha 7R III & Sony 16-35mm f/4.
The Scene
In January, a few friends and I traveled to Cienega de Gonzalez, a quiet village nestled in the beautiful mountains in Nuevo Leon, Mexico. These mountains attract nearby city dwellers from Monterrey who are wanting to escape the heat, and also climbers from all over the globe to scale their stunning, limestone walls. I was on this trip and shot this photo for fun, paired with the intention of submitting my best photos from the trip to Patagonia. Jen Poe, a good friend of mine who is featured in this photo, was attempting to climb this route bottom to top without falling. She wasn't climbing to pose for photos, nor stop when I wanted her to. She was focused on her climb and I was to be a fly on the wall, desperately trying to not get me or my gear in her way and also adjust my settings continually to shoot a nice photo. It is fun this way as it captures genuine moments, and also creates a bit of pressure. I hung on a separate rope and could continually adjust my position on the wall, enabling me to take photos of Jen on different parts of the climb.
The Gear
I used a Sony Alpha 7R III with the Sony 16-35mm f/4. I knew that I would be fairly close to the subject and wanted to encompass the background to capture a sense of place. I also brought a 24-70mm f/4 to take photos when she was lower down on the climb.
The Shot – High Shutter Speed
For this particular image, my settings were 1/640-sec, f/8, ISO 800. I rarely like to use such a high ISO, however it was dark and rainy that day. I kept a higher shutter speed because climbing movements can be quick and dynamic, and I wanted to capture the energy in the movement, such as the swing of Jen's hair as she moved her hand to the next crimp. Overall, I think I could have used a lower ISO, but there are many things going on at the moment, and I was more concerned about staying out of the way, the shutter speed and my focus. This camera has great tracking capabilities and is a wonderful feature that helped me keep Jen in focus while we both moved around the wall.
The Edit
I like to use Lightroom to process my images. I rotated the photo 180 degrees to emphasize the exposure of being high on the wall and to put the viewer in her shoes. I darkened the ground slightly to draw attention to Jen.
See more of Flower's work on her website or her Instagram @a.little.wall.flower.