Photographer Camille Seaman (@camilleseaman) strongly believes in capturing photographs that articulate that humans are not separate from nature. Her images, which have been published in National Geographic Magazine, TIME, Newsweek, Outside and more, often feature icebergs found in the Arctic and Antarctic and raise alarm to these landscapes that are melting away. Most recently her iceberg photography has been featured at the Kennedy Center in Washington D.C. as part of their COAL + ICE exhibition, an immersive 30,000 square foot documentary photography exhibition visualizing the climate crisis. We connected with Seaman to learn more about her conservation photography efforts and her message for others on Earth Day.
We connect with photographer Camille Seaman to learn more about how she creates images to aid the message of what scientists are trying to tell us about the climate.

Photo by Camille Seaman. Sony RX10 IV. 1/320-sec., f/4, ISO 160
Marrying Science & Art
Up until recently, Seaman was working as an expedition photographer on vessels that visit the Arctic and Antarctic. "My job was to document the experience and the things they encountered," she explains. "I had been working on ships in that way since 2006. Before that I really went as a tourist, out of curiosity, to see what our planet was like in those places – and then it just turned into this passion or compulsion." This was before Seaman even knew what climate change was. She knew it was expensive to visit these places and figured she would get a job doing it so she didn't have to worry about paying her way there. It was on those ships where she began to learn more about the science and how her photography could help visually play a part in educating others.
"While working on these ships," she explains, "you're alongside very passionate scientists who basically give you an education. I learned about the birds and the glaciology and the geology and the marine mammals. I learned all of this from people that were passionate about their particular field. I think that marrying art with science is really powerful, because telling someone that there is 400 parts per million of CO2 in the atmosphere is very hard to picture. But if I can create an image that connects in an emotional way and conveys what that data actually looks like in those places, then I think that I'm aiding the message of what scientists are trying to tell us."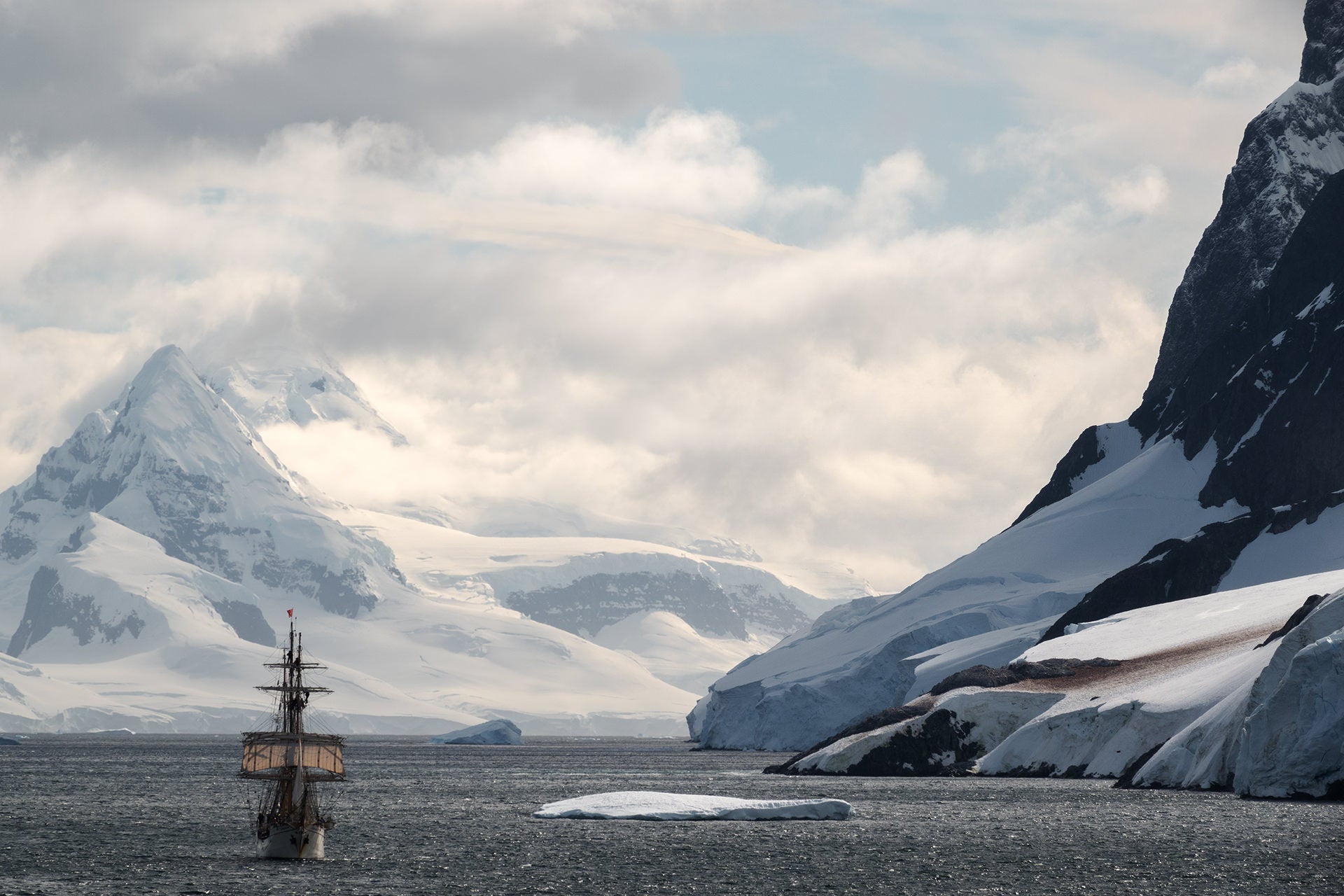 Photo by Camille Seaman. Sony RX10 IV. 1/250-sec., f/10, ISO 100
Conservation Photography With The RX10 IV
Seaman uses the Sony RX10 IV for all of her conservation photography, leaning on its solid image quality and also its versatility for her treks across icy landscapes. "It is such an amazing camera," she says. "It's an amazing thing to have all the way from a 24mm, f/2.8, all the way up to a 600mm lens built into one camera. And the quality, as you see in my images, is outstanding. I love the fact that you don't have the mirror flapping. It can almost be a silent camera. You are not hearing any sort of shutter or curtain moving. I love having the histogram right there in the LCD viewfinder. I also really enjoy the fact that it's so portable. I don't have to worry about the weight of a heavy lens if I have to trek up the side of a snow-covered mountain or cross a precarious piece of ice-covered ground. I have this thing tucked with me and it's there when I need it. It's so versatile."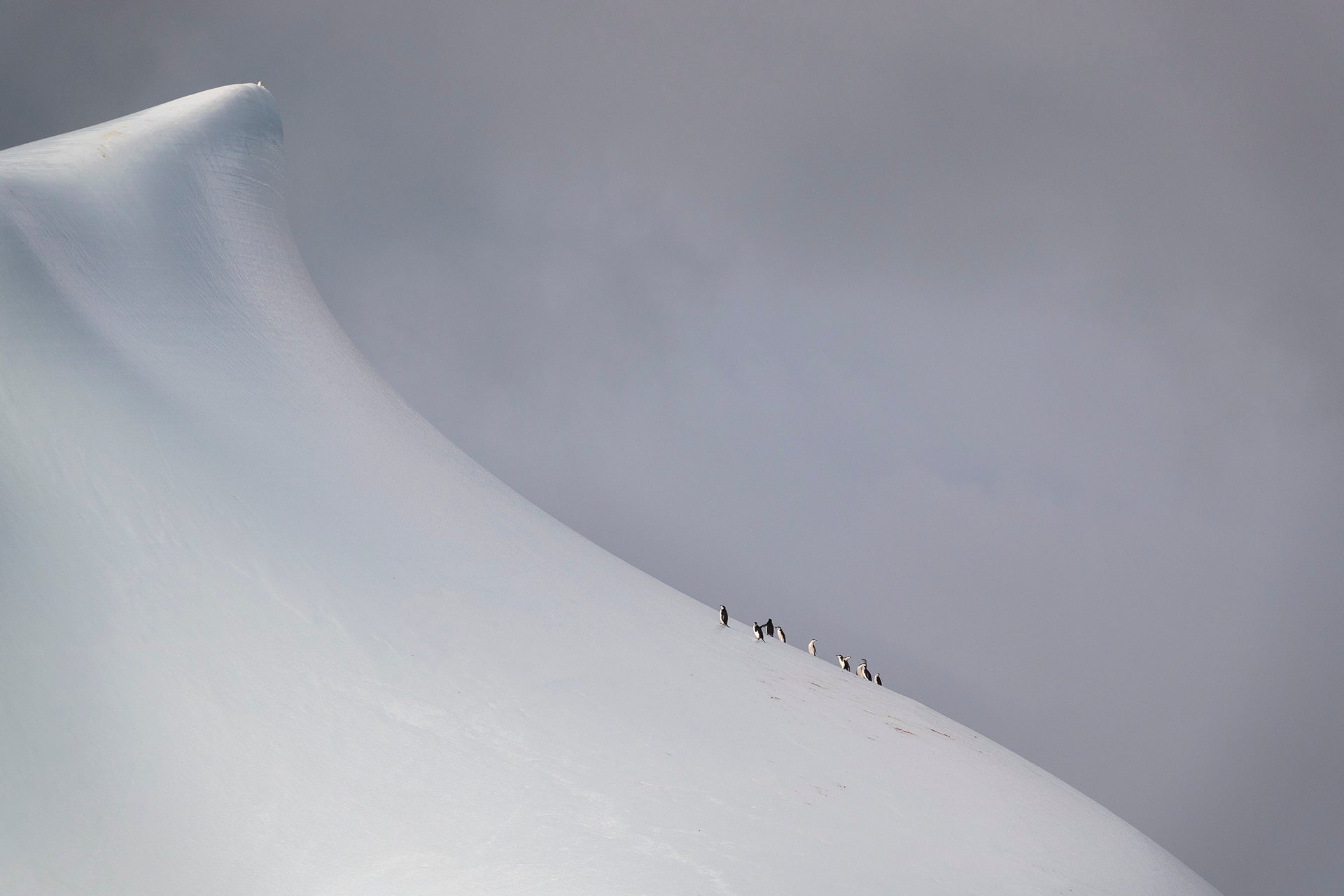 Photo by Camille Seaman. Sony RX10 IV. 1/1250-sec., f/5.6, ISO 100
No matter the camera, Seaman says it's all about what you're able to do with it and the way that you can see. She also thinks it's important to spend adequate time getting a feel for your gear so you don't miss an important moment. "I remember when I got the RX10 IV, I spent several weeks just closing my eyes and holding the camera in my hand and feeling what this button was and what that dial did so that I knew the camera. I think a lot of people spend way too much time fiddling with their camera instead of taking the time to know it, to actually physically know it, so that when a moment does arise, you're not fumbling around trying to figure out, 'How do I do this or that?'"
Camille's Earth Day Message
Seaman hopes her photos help others better visualize what is happening to our planet, inspiring them to take action. "I'm always really just trying to get people excited about our planet, to start a conversation or even a relationship with their own planet," she explains, "With the images that I make, I'm not trying to tell someone, 'This is how you should feel.' I want to put something in front of them and then allow them to connect the dots in whatever way it moves them. And I hope that my images are not just about what I've seen, but are evocative and do emote to give a feeling of what it's like to stand in front of these incredible places. Really, really, I feel so privileged when I'm standing in these places."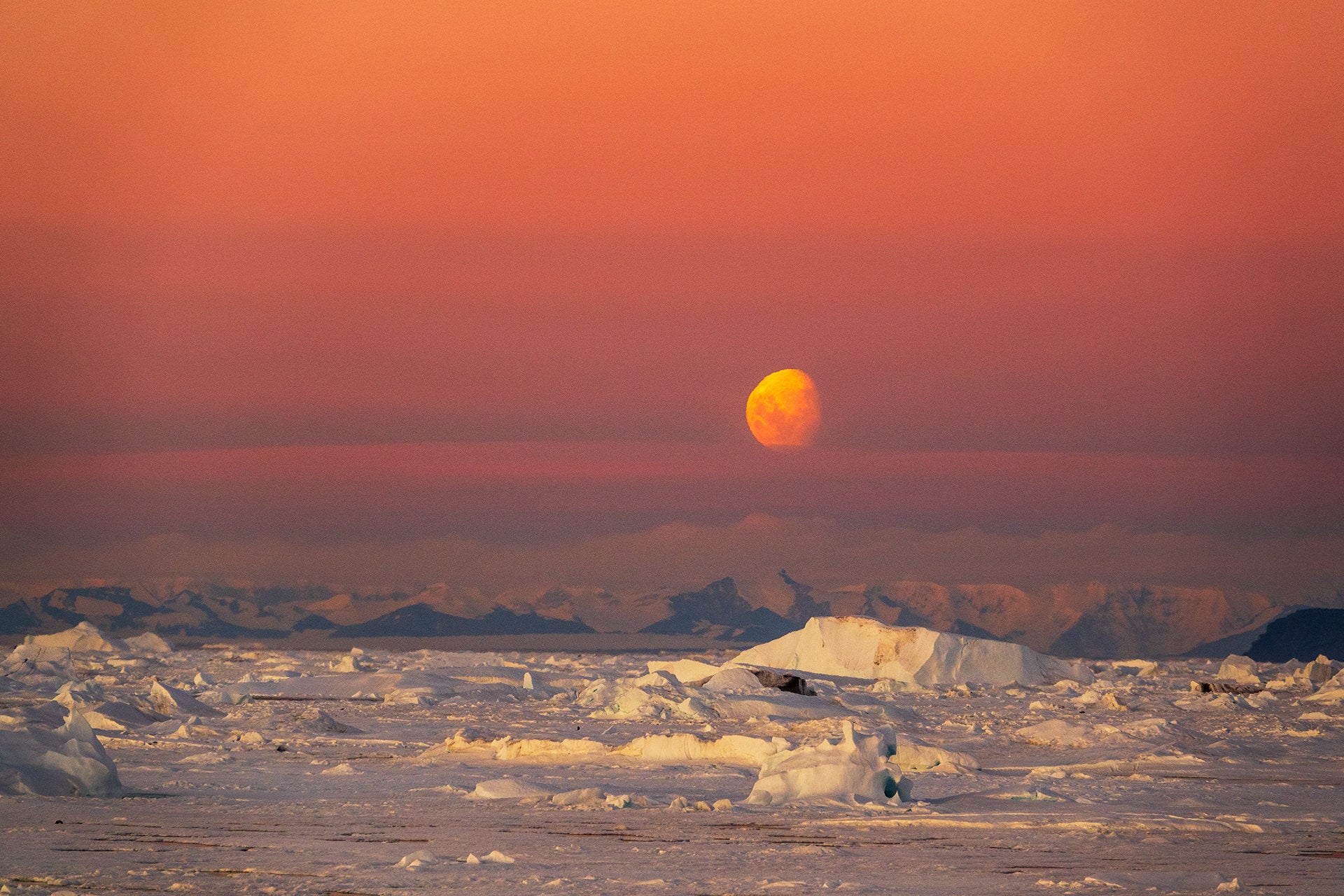 Photo by Camille Seaman. Sony RX10 IV. 1/100-sec., f/4.5, ISO 320
"At the end of the day, we humans need to understand that we are all indigenous to this planet. We are all earthlings. We are all made of the material of this planet and we must learn to live within the circle. I feel like we've lost our way, and one of the great things about photography is that it's an incredible way to communicate a connection. It's an incredible way to inform and inspire, and I just hope that these images inspire people to start renewing their connection with our planet."
See more of Camille Seaman's work on Instagram @camilleseaman and on her website camilleseaman.com.
You can see her images at the Kennedy Center's COAL + ICE exhibition through April 23. Learn more here.