Alex Pansier (@Alexpansier) is a nature photographer based in Oss, The Netherlands. Alex's image, "True Love" won the 2021 Close Up Photographer of the Year Competition. We sat down with Alex to get the story behind this shot that he made with a Sony Alpha 9 and 400mm G Master lens.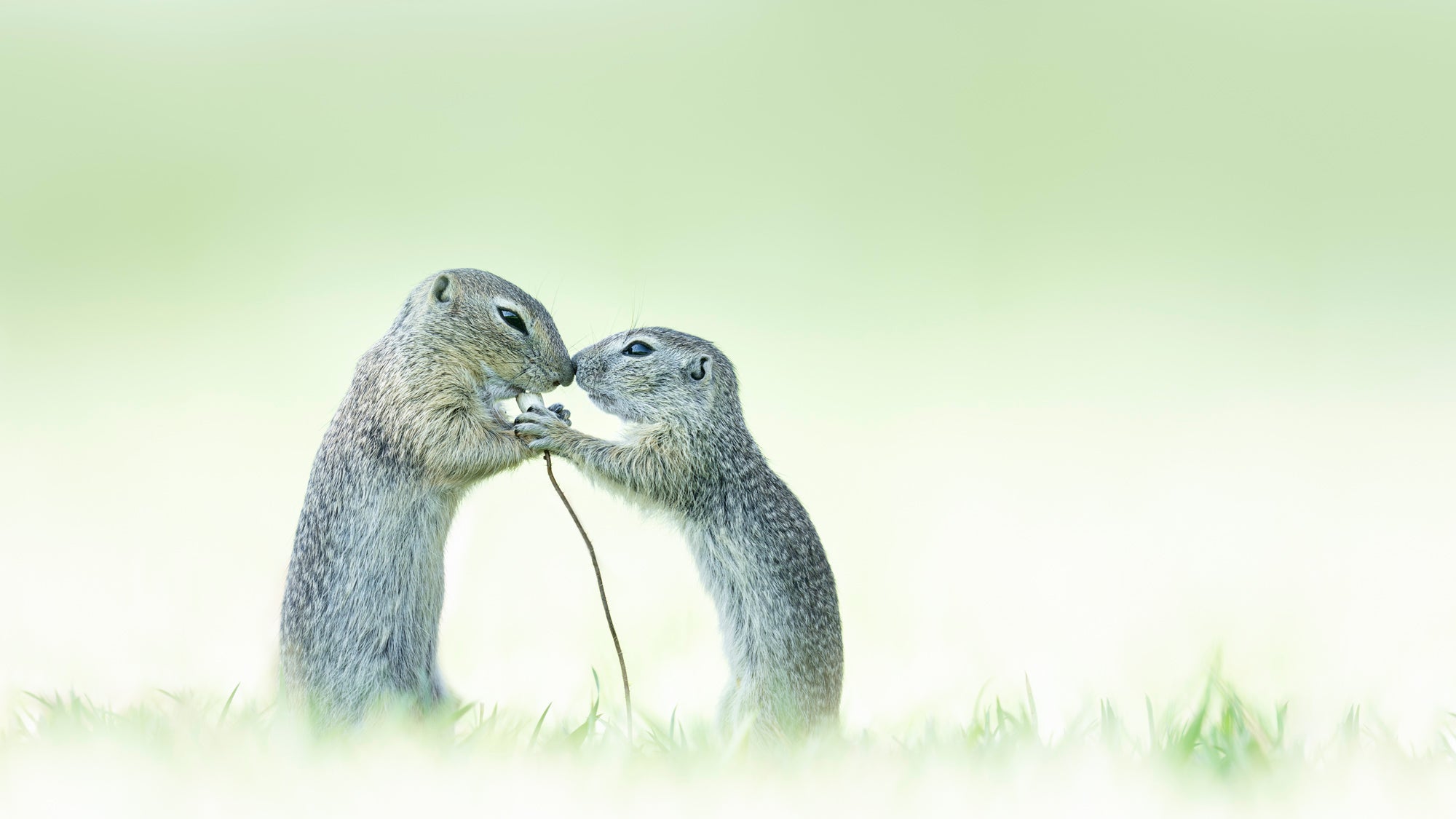 Photo by Alex Pansier. Sony Alpha 9, Sony 400mm f/2.8 G Master lens. f/3.5, 1/500-sec, ISO 400.
Pansier works as an internet entrepreneur but finds respite being in nature. He has discovered a deep passion documenting the nature and peace he sees and sharing it with others. "For me, observing and photographing nature is a great way to unwind and share the beauty that's all around us."
Since a primary goal of his is sharing the peacefulness of nature, Pansier focuses on simplicity with his images. His portfolio is full of images with clean, minimalist compositions. He often shoots with a shallow depth of field to blur the background and draw the viewer's focus to the main subject of the image. He used this technique to make this award-winning image, shooting it at f/3.5.
The Scene
Pansier had been hoping to photograph the European ground squirrel for quite some time. He knew he would be able to find it in Vienna, so he traveled there with this species in mind.
The Gear
This image was captured using the Sony Alpha 9 and the Sony FE 400mm f/2.8 GM OSS Lens. When choosing which lens to use, Pansier thought about the composition he was hoping to achieve and the distance needed to avoid disturbing the animals, "the 400mm lens helped to keep enough distance, while still getting a nice smooth background."
How I Got The Shot
"For this photo I used a tripod, where I hung the lens and camera body underneath, to get the lowest possible point of view. I set the shutter speed to 1/500-second. That was enough to get no movement in the photo and yet the lowest possible ISO, which was 400. I tweaked the aperture slightly to f/3.5, because I wanted both squirrels in focus and with f/2.8 the depth of field is just too shallow."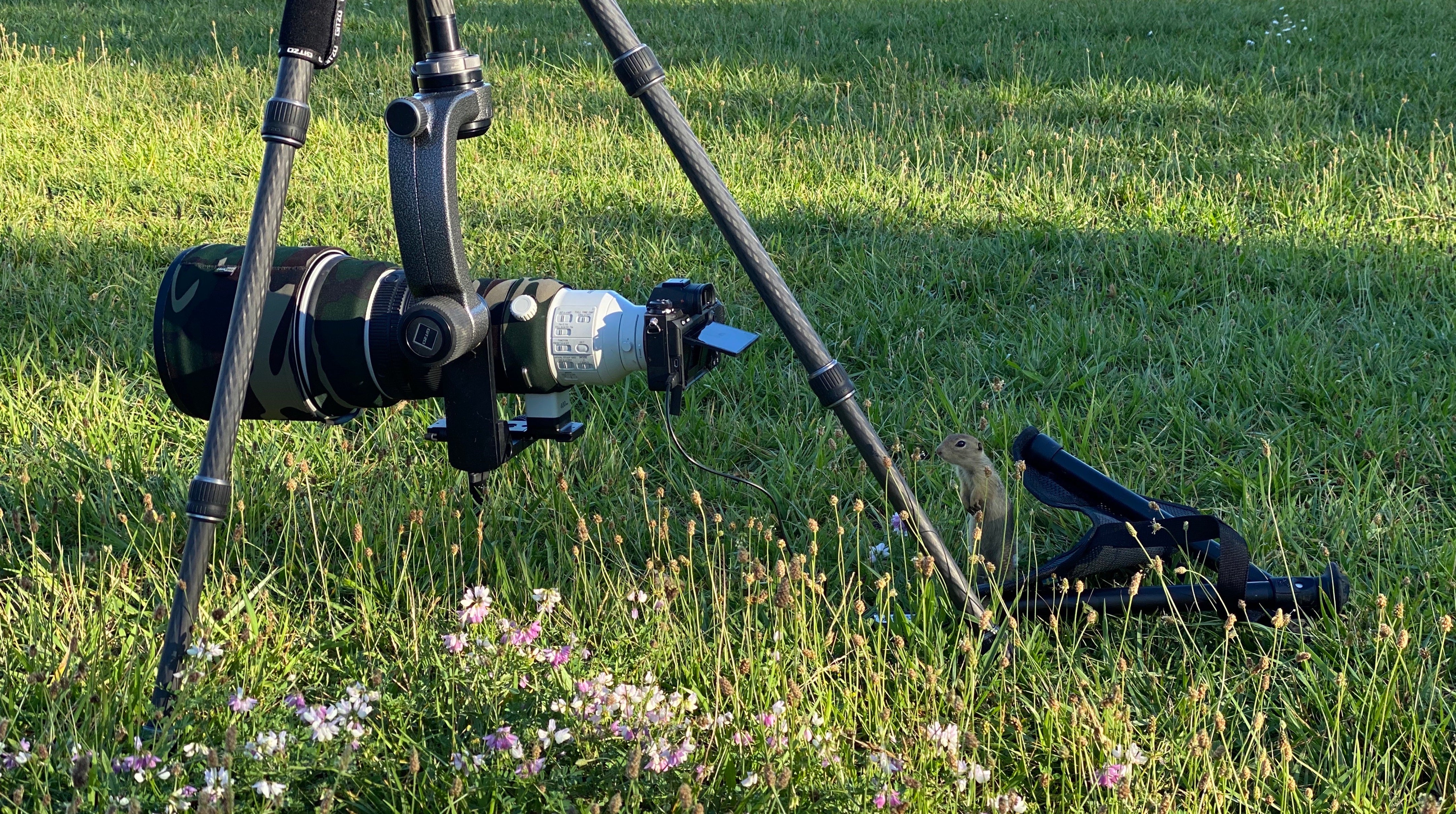 The Edit
When editing the photo, Pansier wanted to keep the image looking as natural as possible. He explains his processing in Adobe Lightroom, " I only adjusted the exposure and did some color corrections."
See more of Alex Pansier's work on his website at alexpansier.photography and on Instagram @AlexPansir.