I've always been obsessed with bears. They've been my favorite animal for as long as I can remember and I've even got one tattooed on my chest. I've been fortunate enough to photograph them in the wild before, but it was always a big surprise in the middle of a hike when all I had was a small point-and-shoot camera. I've never set out with the specific goal of having a bear-photoshoot, so I knew I was in for a treat when I was invited to join the Alpha Imaging Collective in Alaska to photograph brown bears during the autumn salmon run!
Sony was gracious enough to allow me to borrow my ultimate dream setup for the trip. I chose the α9 and the 100-400 f/4.5-5.6. I had several reasons for selecting this combination:
The 100-400mm focal length: Bears may look cute, but they're basically giant murder-machines with knife-fingers and jaws that can literally chomp through sheet metal. If you're ever close enough to an Alaskan bear that 100mm is too tight, you're about to have a REALLY bad day.
The G-Master optics: The G Master series lenses are flawless. Seriously. They're so sharp and so clear it's absolutely incredible, and I want to see every amazing detail of these fantastic creatures.
α9 speed: The α9 boasts a ludicrous burst speed of 20 frames per second. I don't often get the chance to spend an entire day photographing bears fishing for salmon in an Alaska national park, so I want to make sure I capture each and every little detail! I would rather fill a 128 GB memory card than miss a single possible frame!
α9 IBIS + 100-400 OSS: The α9 has In Body Image Stabilization (IBIS) and combined with the Optical SteadyShot (OSS) image stabilization in the 100-400mm lens, I knew I wouldn't have to worry about getting sharp images even at long focal lengths. Shooting handheld at 400mm from inside a tiny boat is one of the worst-case scenarios for trying to prevent motion blur, but the combination performed beautifully.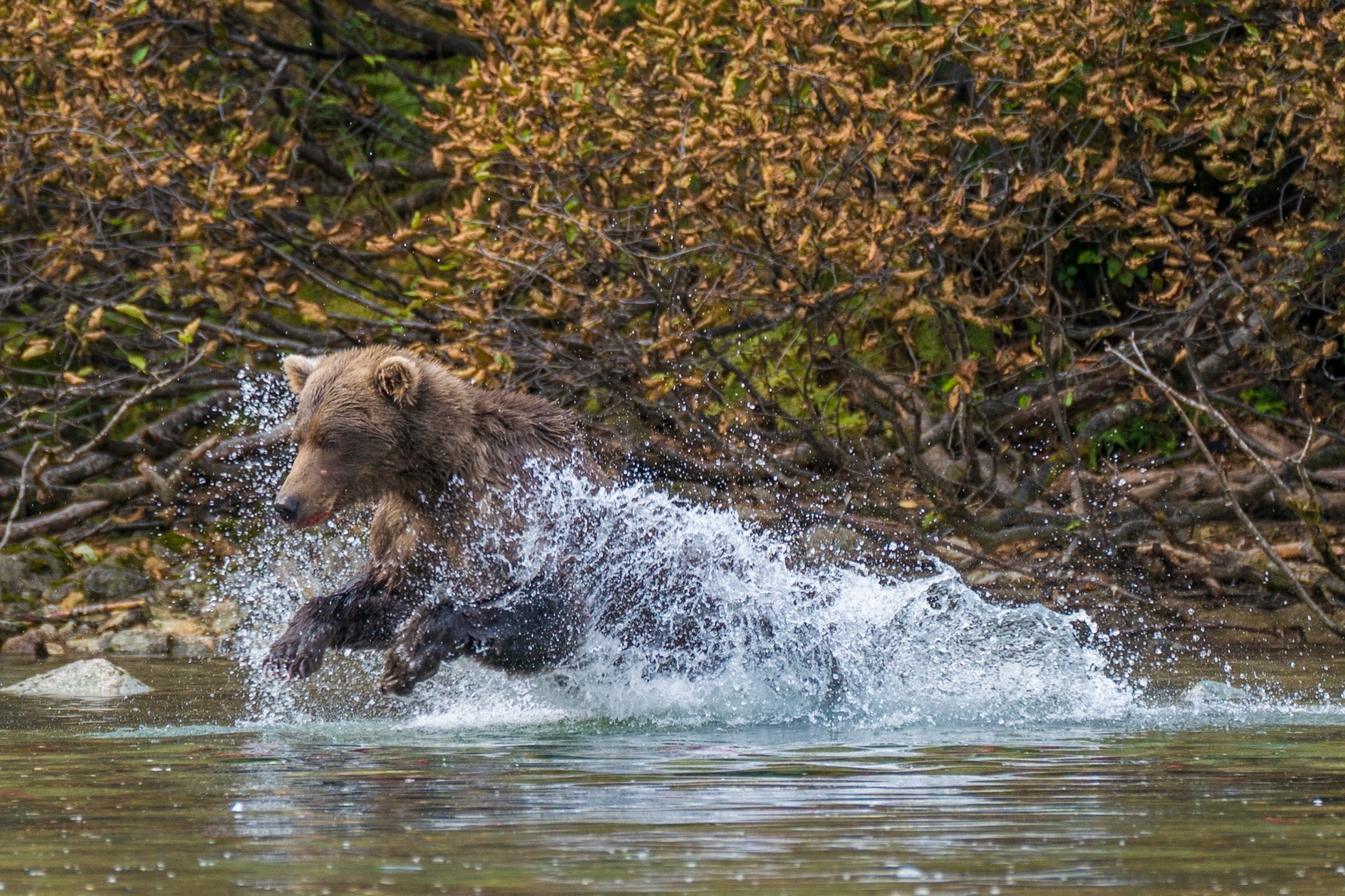 Sony α9, Sony 100-400 G Master lens. 1/640-sec., f/5.6, ISO 640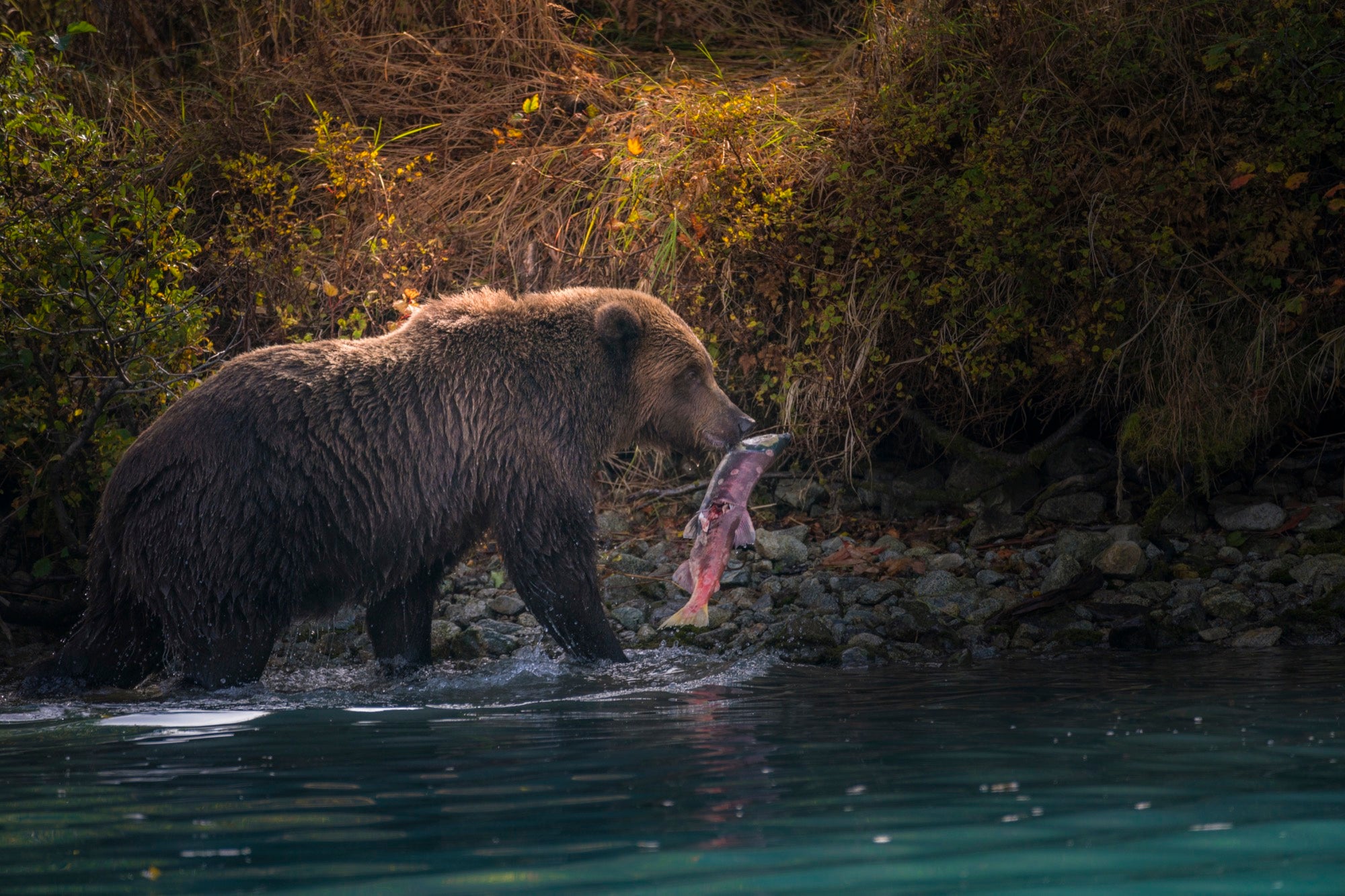 Sony α9, Sony 100-400 G Master lens. 1/640-sec., f/5.6, ISO 250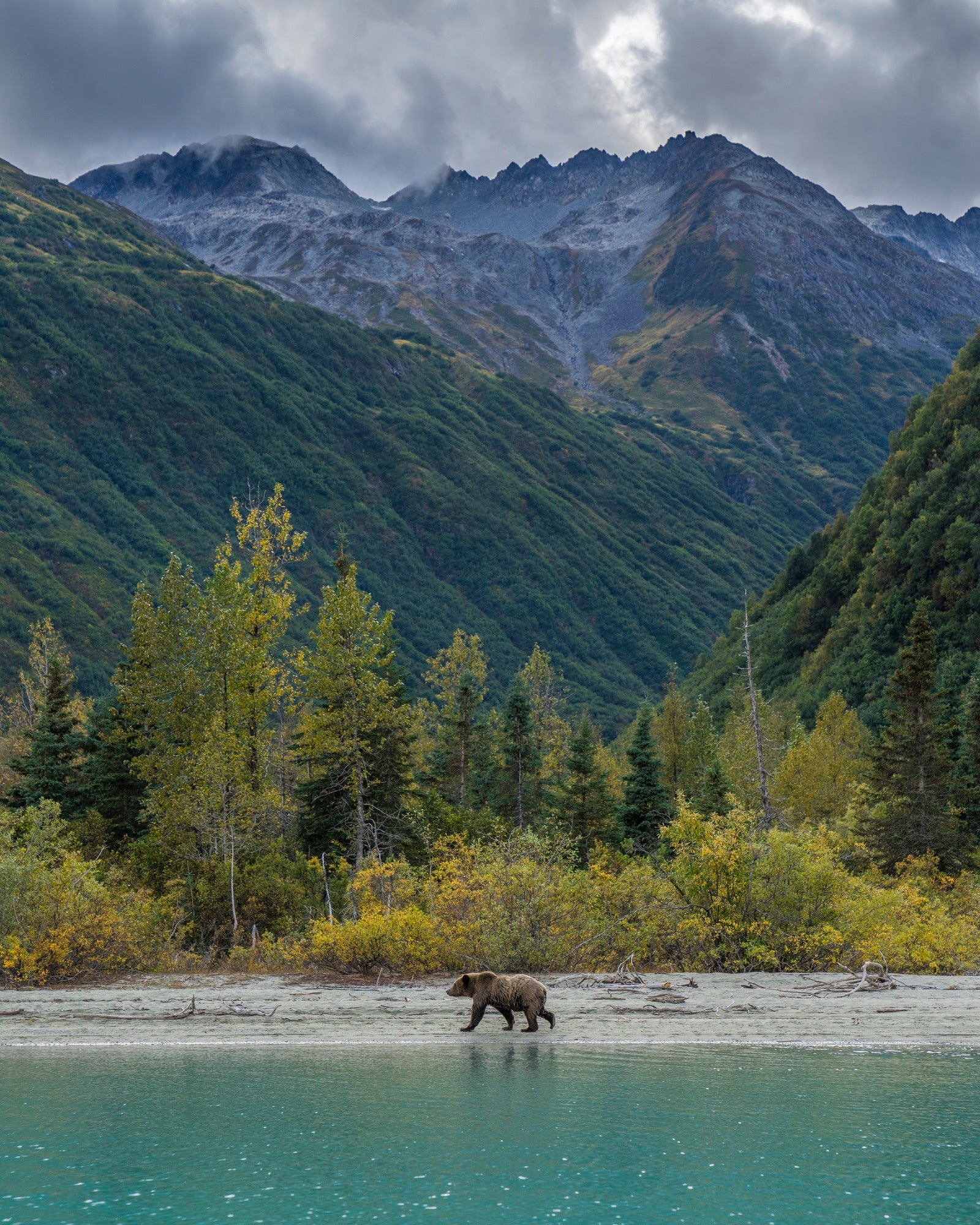 Sony α9, Sony 100-400 G Master lens. 1/800-sec., f/4, ISO 100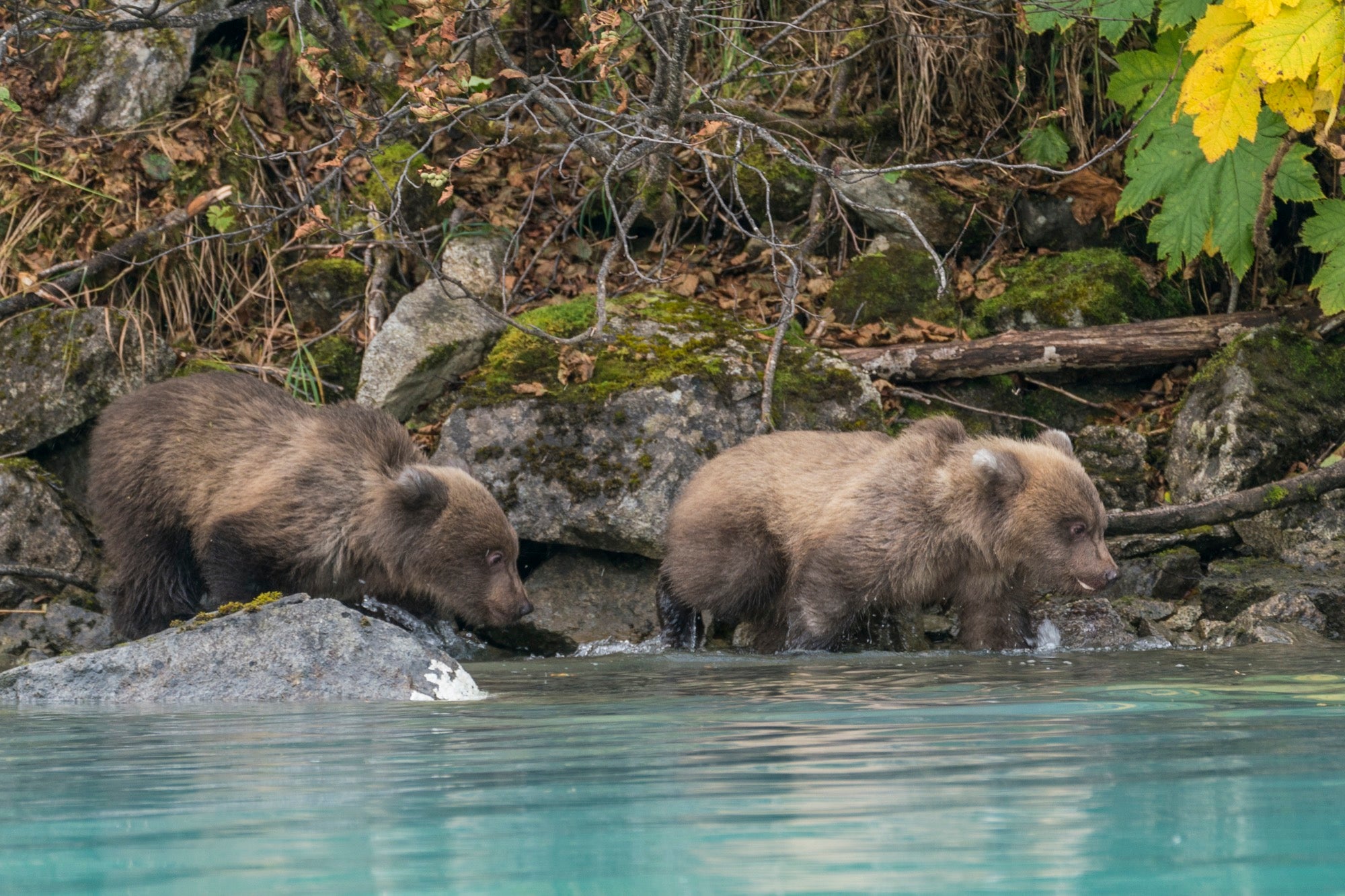 Sony α9, Sony 100-400 G Master lens. 1/250-sec., f/5.6, ISO 320
Sure enough, the combination was unbeatable. I snapped the best picture of my entire life, and then I snapped 400 more that were even better. If there's a photographer heaven, it's this camera combo while bear watching. Never before have I used a setup that functioned so flawlessly that I felt as though every single click was portfolio-worthy.
Nate Luebbe is part of the Alpha Imaging Collective. You can follow him on Instagram @nateinthewild