"Did it feel competitive?"
For some reason, this was the most common question I got from my friends after returning from the Alpha Imaging Collective's Alaska trip last month. That's interesting, I thought, that competition would be the first thing that came to mind for some, when what I experienced was so much on the other end of the spectrum!
Friendly competition? Maybe. But our trip to Alaska was so much more about collaboration and support than competition.
The great thing about photography is that no two photographers see something exactly the same way. And in my opinion, one of the biggest strengths of the #AlphaCollective is the wide range in photographic style and technique among its members.
Traveling with other photographers offers benefits you simply don't experience when going it alone–– and not just the ability to make dumb photography jokes.
Learning From Each Other
There is no doubt you and your travel buddies will have different levels of experience with different aspects of photography. I'm relatively inexperienced at photographing the night sky, but fellow Collective members were able to help me understand what settings were important on our first night of the trip. Other Collective members had questions about blogging, something I know a lot about and was happy to help with. Skill sharing is something that benefits everyone.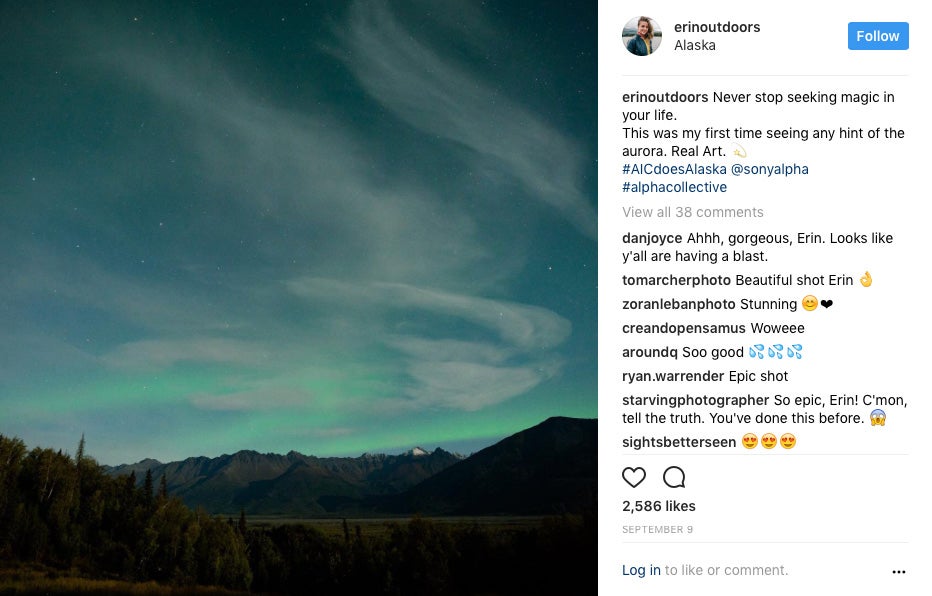 My first aurora.
Support
Have you ever been excited to show someone the epic shot you got, only to garner an unenthused and lukewarm response? Traveling with other photographers means they can share your excitement when you get the photo you were trying for.
Kristen Sarah (@hopscotchtheglobe) of Hopscotch The Globe
People Who Get It
Need someone to go stand in the shot and stare at mountains? Great. Have to wake up at an absurd hour for sunrise or astro photography? No worries. Need a non-awkward model? Photographers get it (well, mostly). Have to stay up late backing up your data? We're in it together.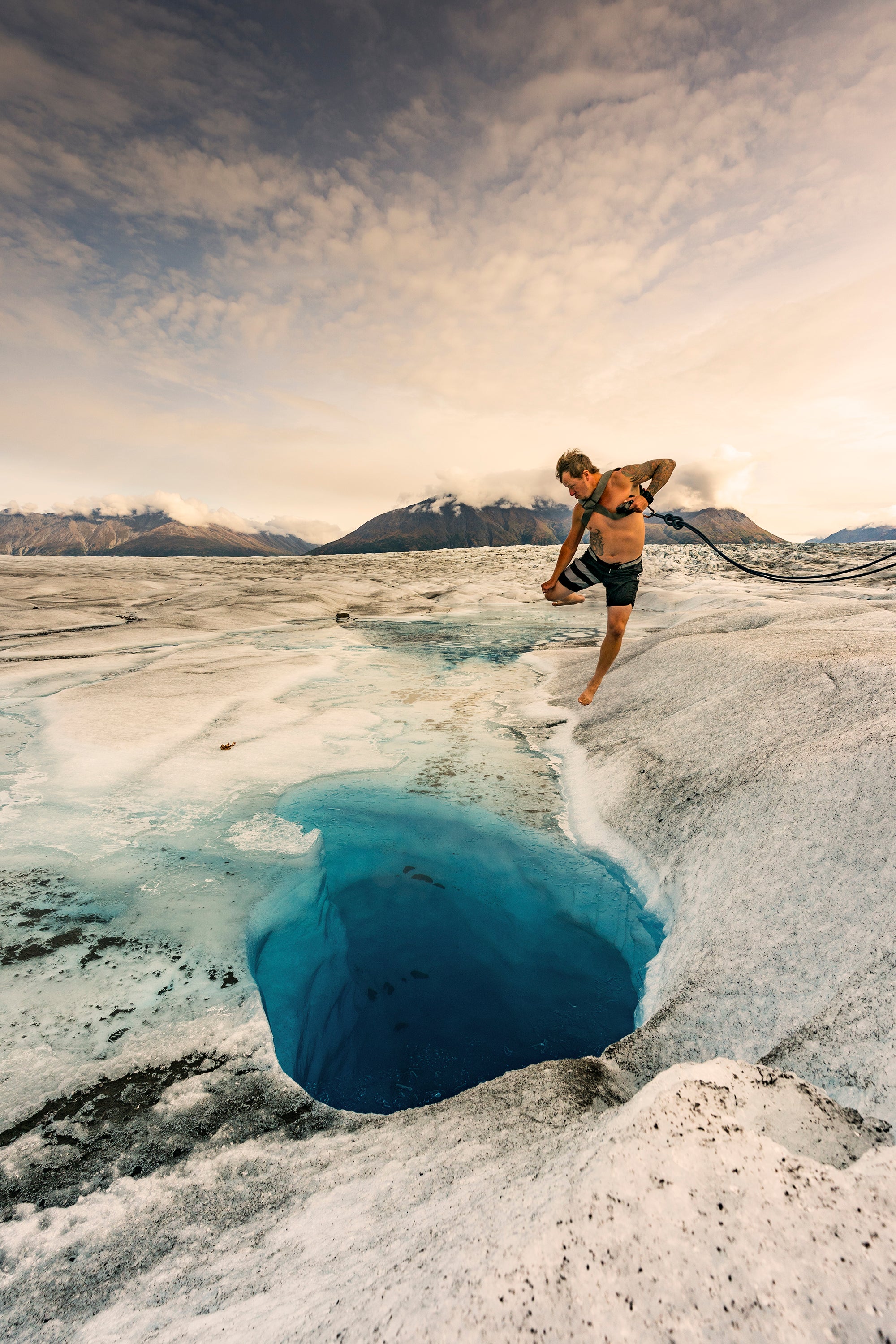 Stan Moniz (@stanmoniz) actually jumped into a glacial pool for the sake of the shot.
When traveling with other photographers, my advice is to go with a collaborative mindset, rather than a competitive one. Think about how you can help each other take your work to the next level. Hopefully you'll come away from your trip with both fun memories and some stunning images.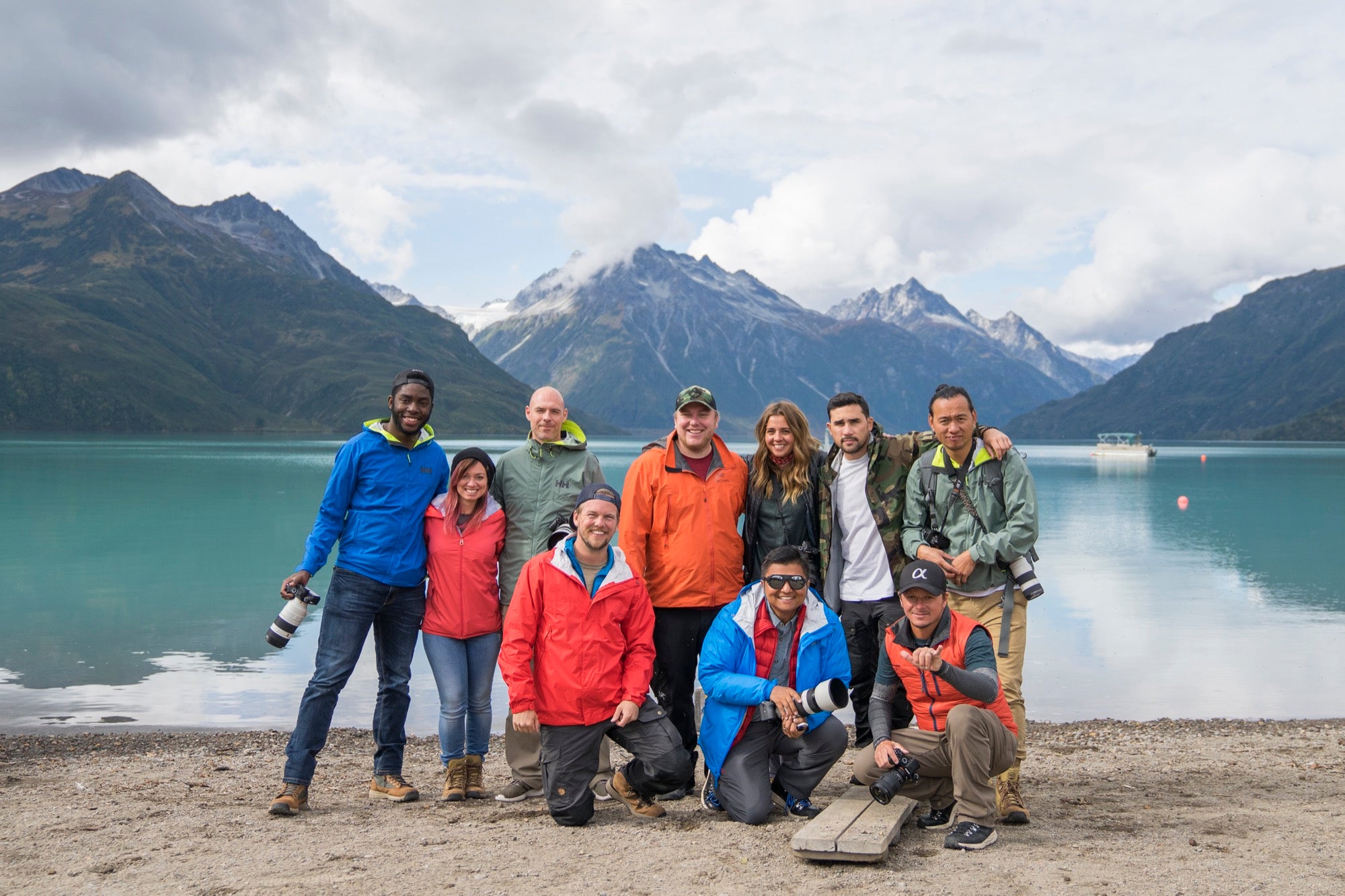 The members of the #AlphaCollective in Alaska.
Erin Sullivan is the founder of the Erin Outdoors blog. You can follow her on Instagram @erinoutdoors