Ten Alpha Imaging Collective members (Kristen Jacobson @hopscotchtheglobe, Kyle Kuiper @kdkuiper, Stan Moniz @stanmoniz, Noah Greer @vaderbreath, Nate Luebbe @nateinthewild, Mahesh Thapa @starvingphotographer, Erin Sullivan @erinoutdoors, Mic-Anthony Hay, @micanthonyhay, Quay Hu @aroundq, Kevin Ornelas @kevin.ornelas) stepped off planes that all met in Anchorage, AK last Thursday evening with their camera gear in tow, ready to explore "The Last Frontier" together. The photographers were introduced to an imaging paradise through a series of unforgettable experiences that many said changed their lives and left them with incredible shots of America's 49th state. (Photo above by Kevin Ornelas (@kevin.ornelas). Sony α9. Sony FE 12-24mm f/4 G lens. 1/250-sec., f/11, ISO 125)
The group hadn't even made it halfway to the basecamp for the night when it pulled over on the first of several stops to allow the Alpha Collective members to hop off and immediately begin photographing the jaw-dropping wilderness, making it clear that every aspect of the adventure would be taking "the scenic route." Staggering mountains, glacier-fed lakes and trees hitting the prime of their brief color-changing period were the perfect warm-up for what would be an increasingly epic adventure.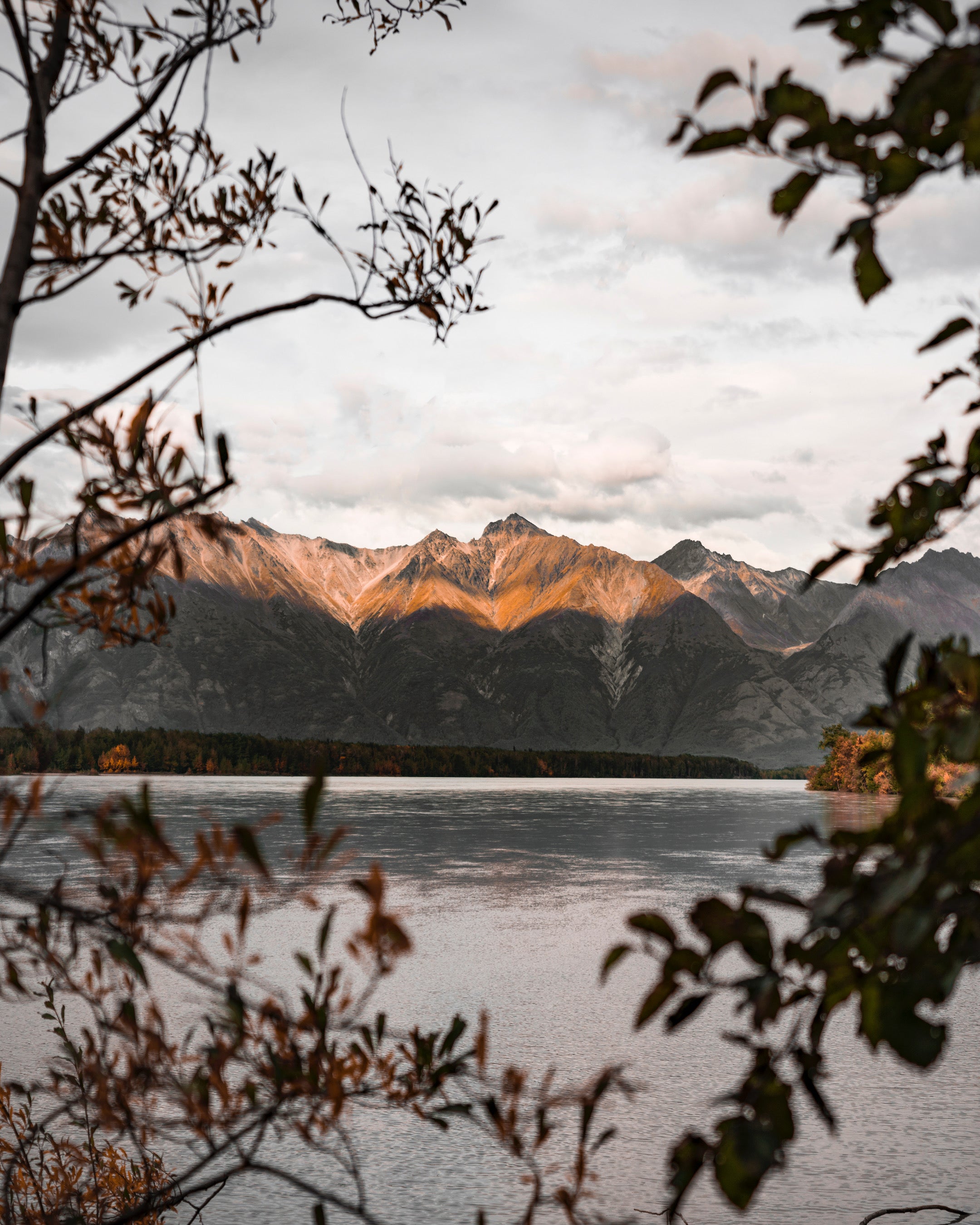 Photo by Quay Hu (@aroundq). Sony α7R II. Sony FE 16-35mm f/2.8 GM lens. 1/500-sec., f/2.8, ISO 100
The group was treated to something at outside their cabins along the Knik River in Palmer, AK that many were seeing for the very first time - the Aurora Borealis.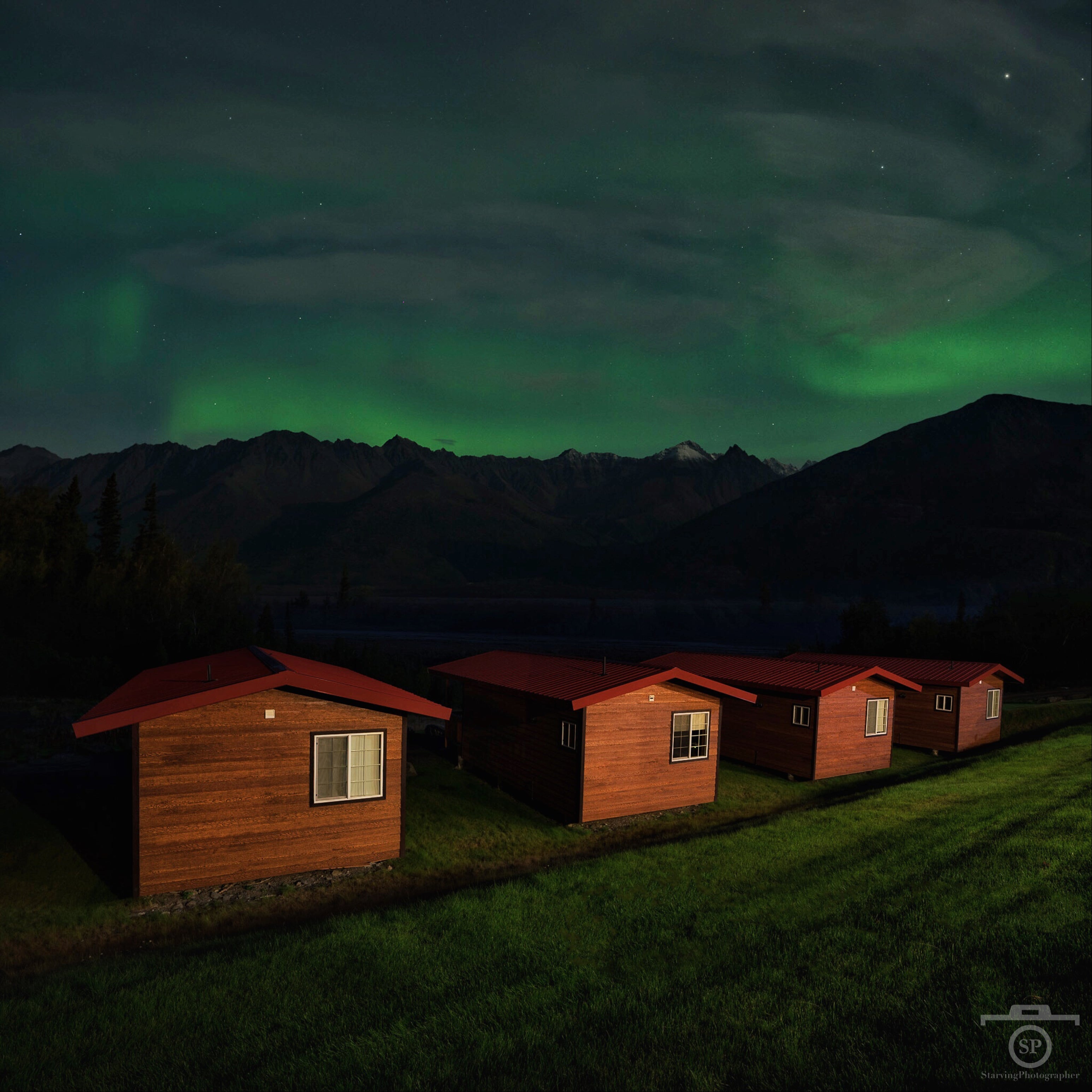 Photo by Mahesh Thapa (@starvingphotographer). Sony α7RII. Sony FE 16-35mm f/2.8 GM lens. f/8 (foreground), f/2.8 (sky), ISO 200 (foreground), ISO 800 (sky)
The group split into two directions for day hikes; one headed out on a boulder-laden hike to the alpine Reed Lakes in the Talkeetna Mountains while the other set out across Hatcher Pass to explore Independence Mine, at one time the state's second-largest gold mine (now dilapidated and a state historic site), as well as hike up to a nearby glacier-fed pond.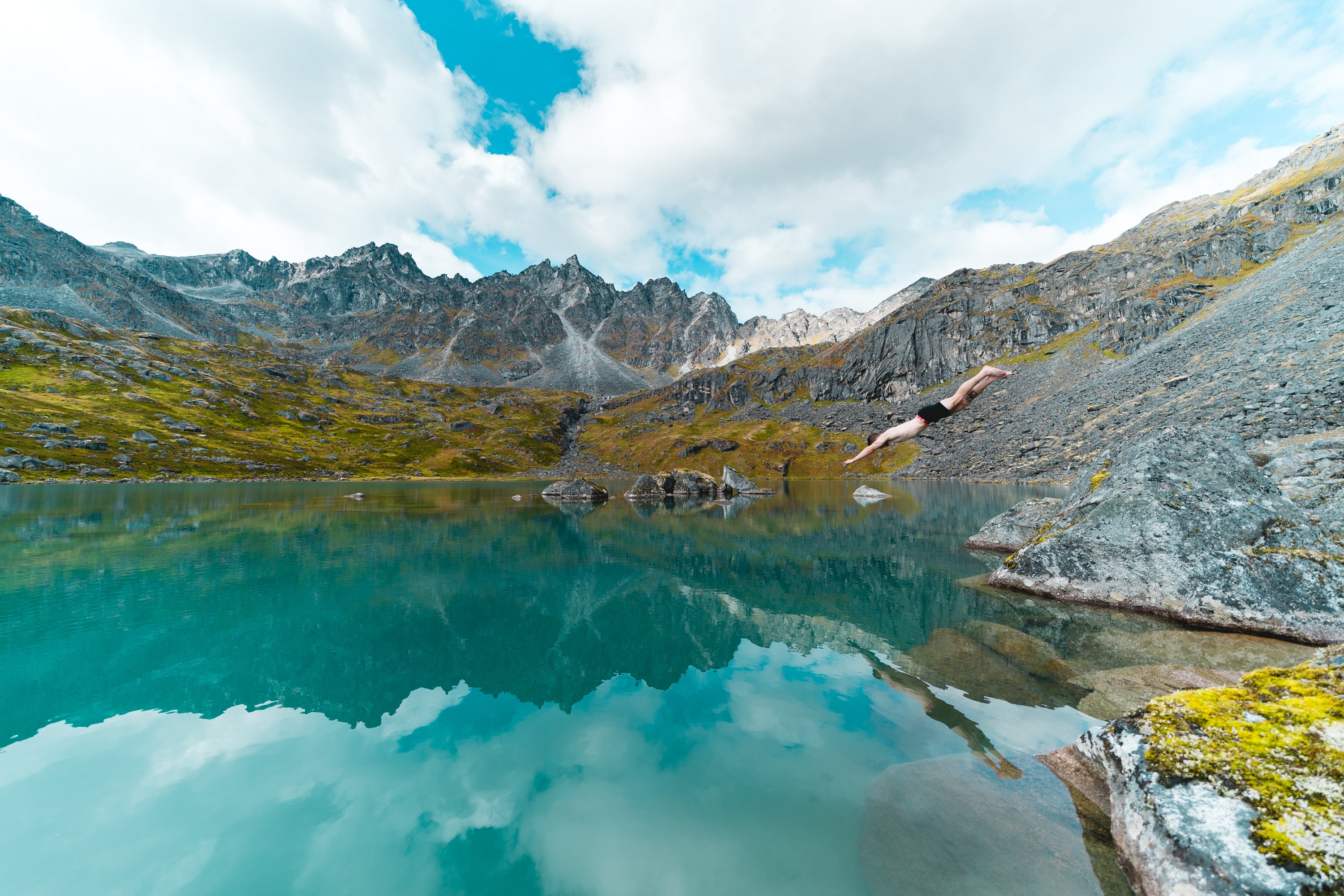 Photo by Kevin Ornelas (@kevin.ornelas). Sony α9. Sony FE 12-24mm f/4 G lens. 1/400-sec., f/4, ISO 100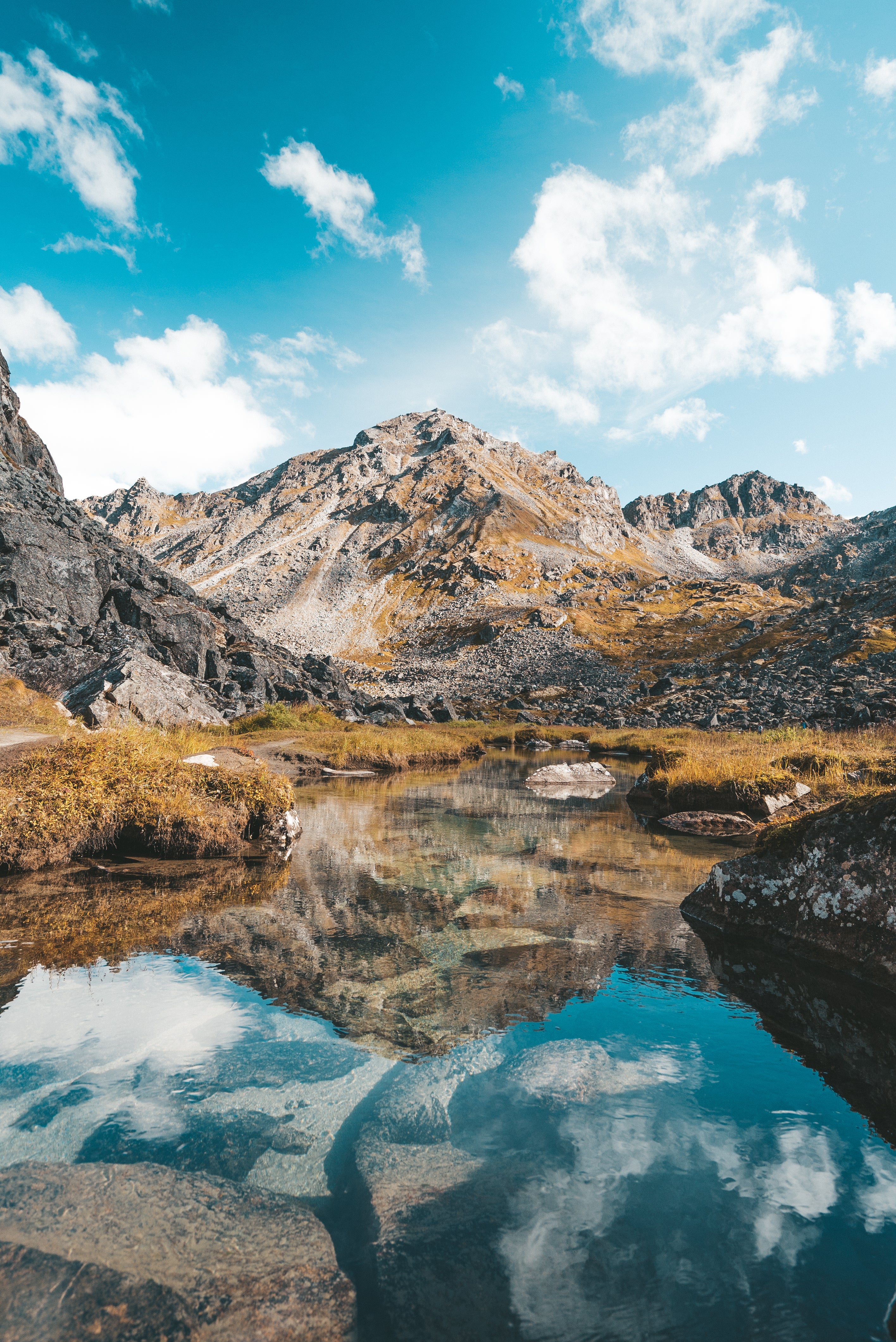 Photo by Kristen Sarah Jacobsen (@hopscotchtheglobe). Sony α7S II. Sony FE 16-35mm f/4 ZA OSS lens, 1/200-sec., f/5.6, ISO 320
Everyone pulled out their cold weather gear and boarded a helicopter right outside their cabins that carried them to Knik Glacier, a sprawling 25-mile-long-by-5-mile-wide glacier that feeds the also 25-mile-long Knik River that empties into Cook Inlet. After gearing up with crampons the Collective members traversed the massive ice field, navigating its extensive collection of crevasses and crystal clear ponds. Each member also stepped into climbing gear and was lowered down to photograph a cavernous 40-foot hole in the glacier with a stream of pristine water pouring into its depths. The crew then boarded the helicopter for another astonishing ride over the glacier and river landscape with their cameras in hand.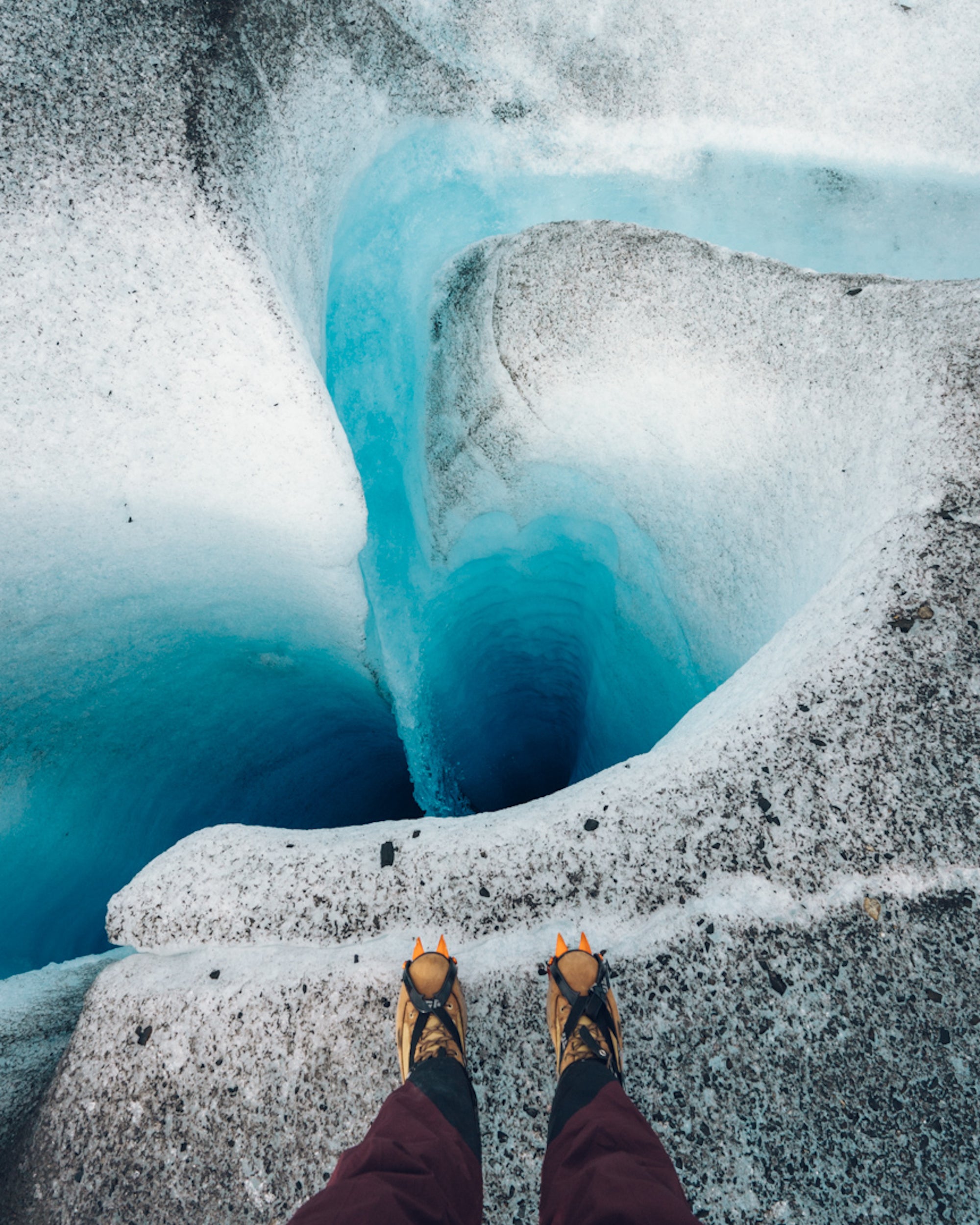 Photo by Erin Sullivan (@erinoutdoors). Sony α9. Sony FE 16-35mm f/2.8 GM lens. 1/800-sec., f/8, ISO 125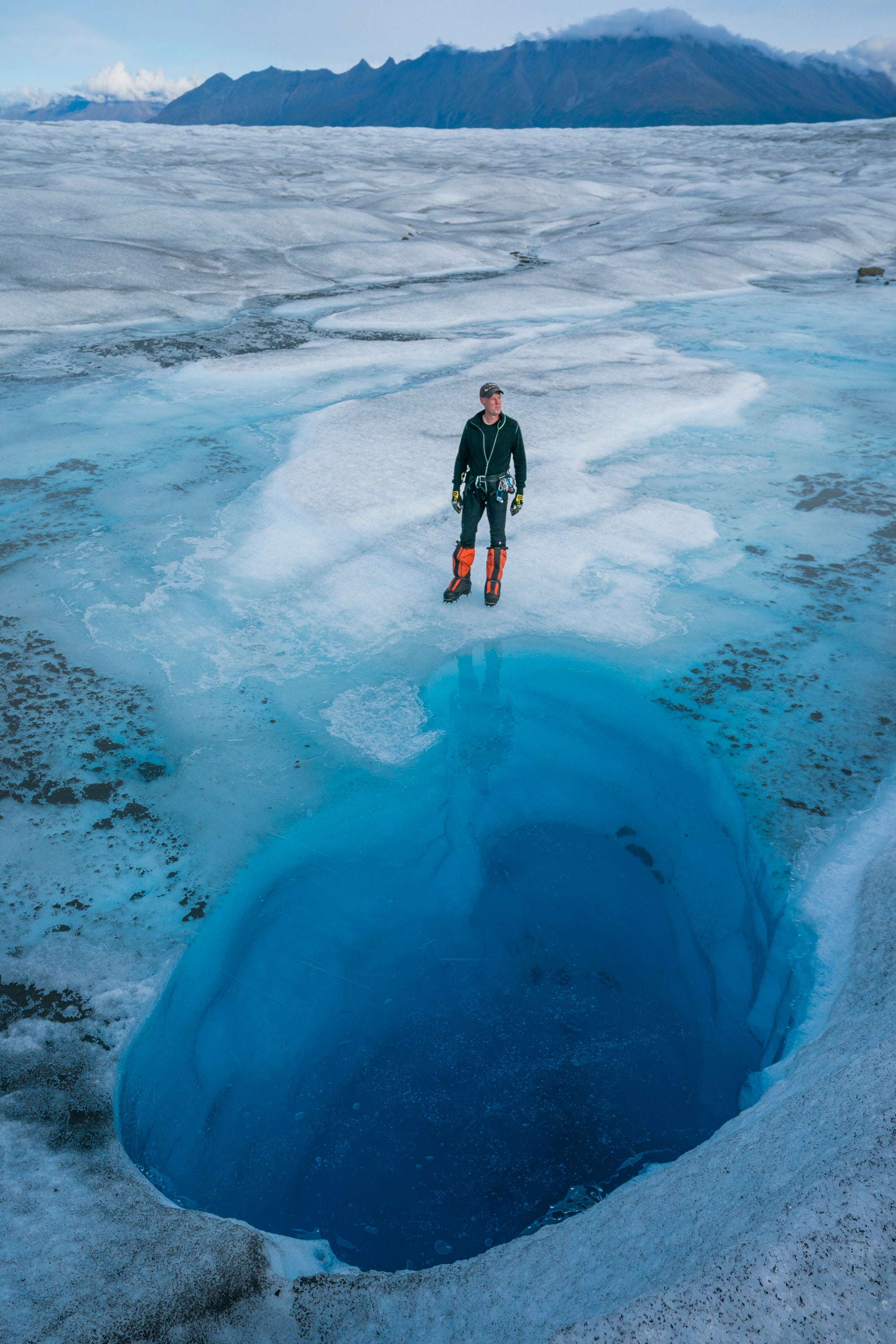 Photo by Nate Luebbe (@nateinthewild). Sony α9. Sony FE 16-35mm f/2.8 GM lens. 1/5000-sec., f/5, ISO 500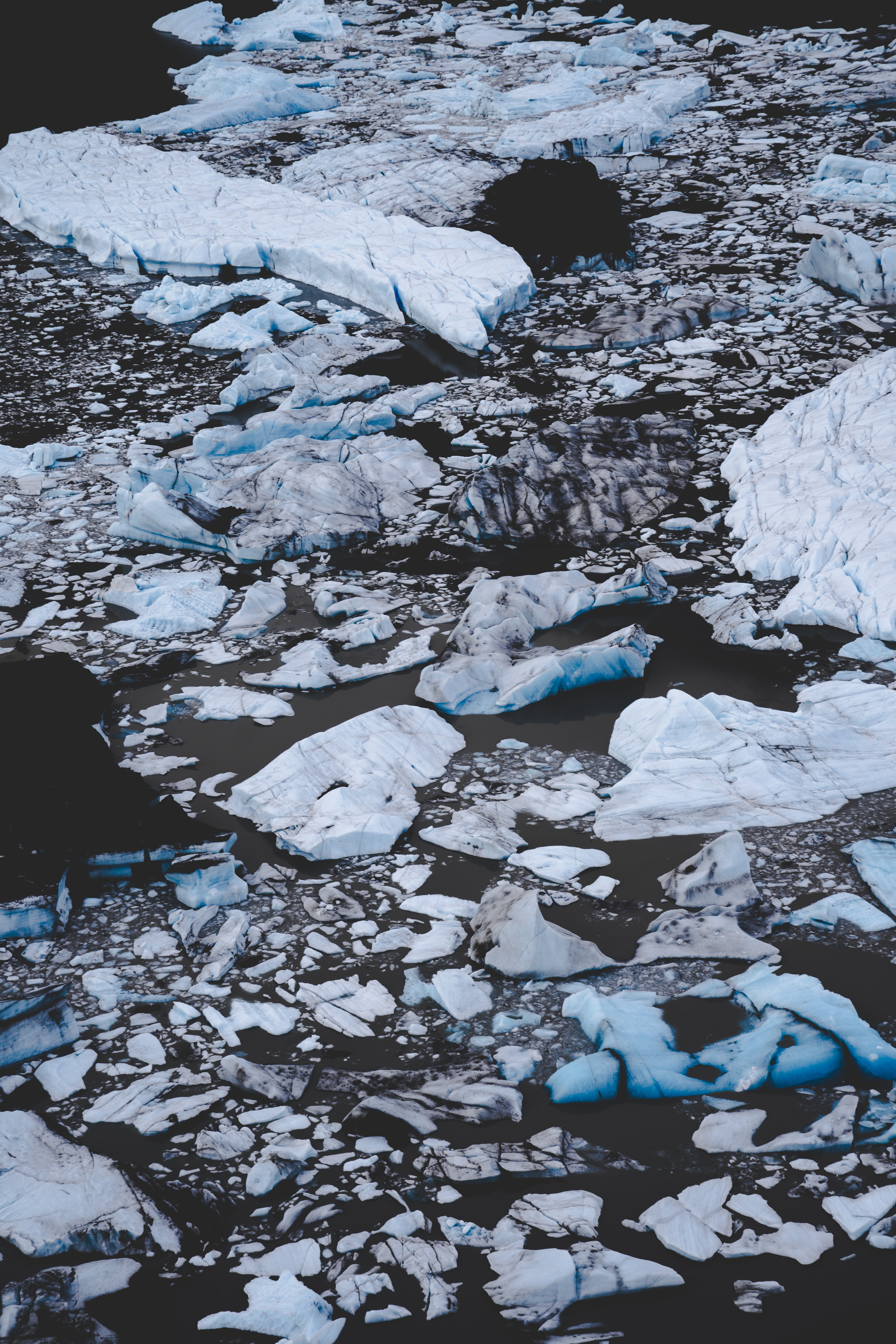 Photo by Kyle Kuiper (@kdkuiper). Sony α9. Sony FE 24-70mm f/2.8 GM lens. 1/500-sec., f/5.6, ISO 100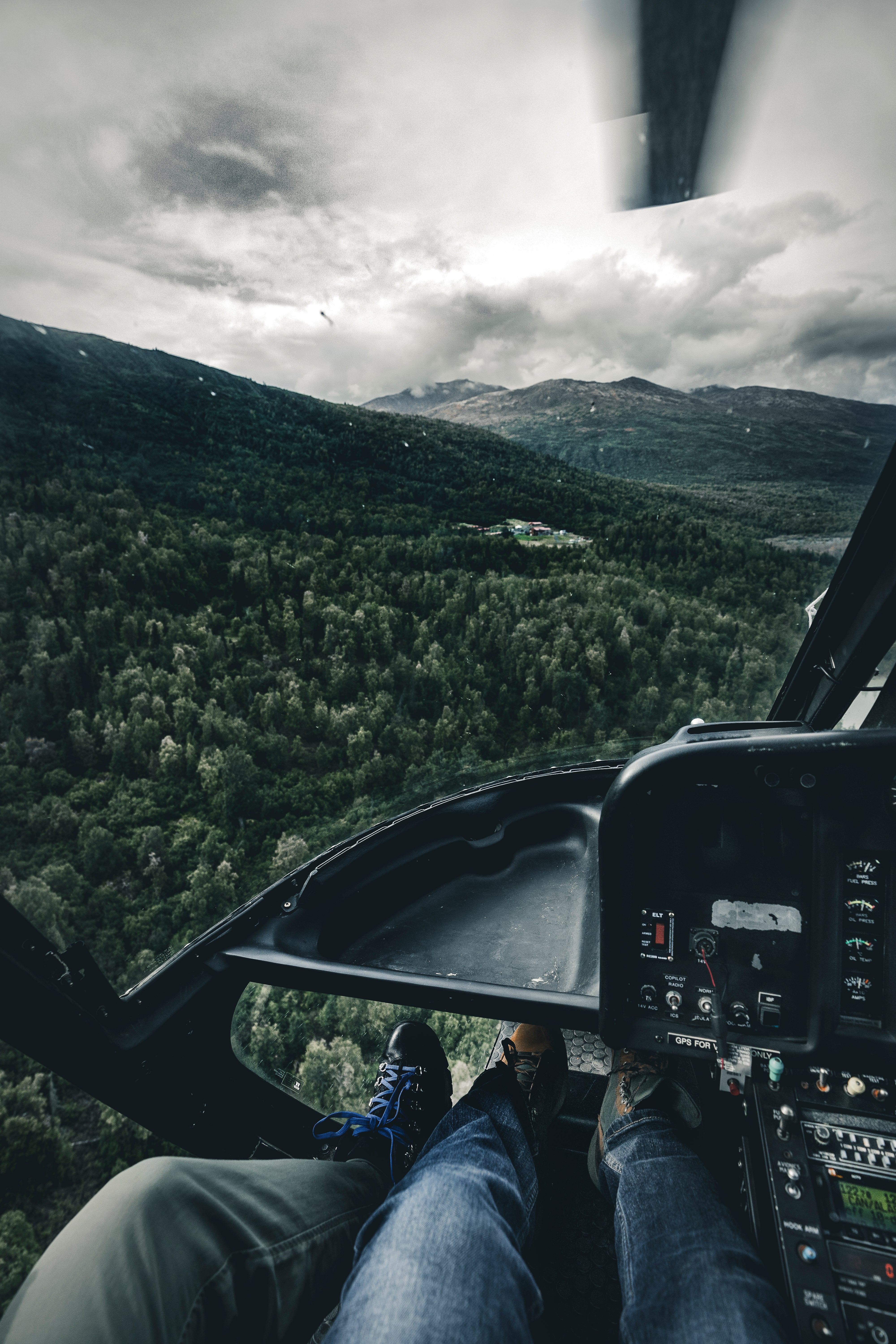 Photo by Mic-Anthony Hay (@micanthonyhay). Sony α9. Sony FE 16-35mm f/2.8 GM lens. 1/1000-sec., f/5, ISO 1250
The Collective boarded a small fleet of floatplanes that provided a mind-blowing 45-minute aerial tour of the Kenai Peninsula en route to Lake Clark National Park where they landed on the spectacularly blue Crescent Lake.
The crew climbed aboar two pontoon boats upon which they cruised and photographed some of the lake's most notable inhabitants - bears. All throughout the extensive shoreline of the large shimmering lake that was replete with giant salmon, the crew witnessed over 20 bears, many of them mothers and their cubs, fishing during the final stretch of time before they'd retreat for a long winter's nap. The boats were able to bring the giddy Collective members as close as nearly 20 feet of the bears at times as they clamored to capture the impressively large predators hunting along the water. After a day of intimately observing and documenting the bears on Crescent Lake, the group boarded the floatplanes that again gave them a phenomenal view of the diverse wilderness below as they returned to Anchorage to eventually depart back to what the Alaskans call "the lower 48."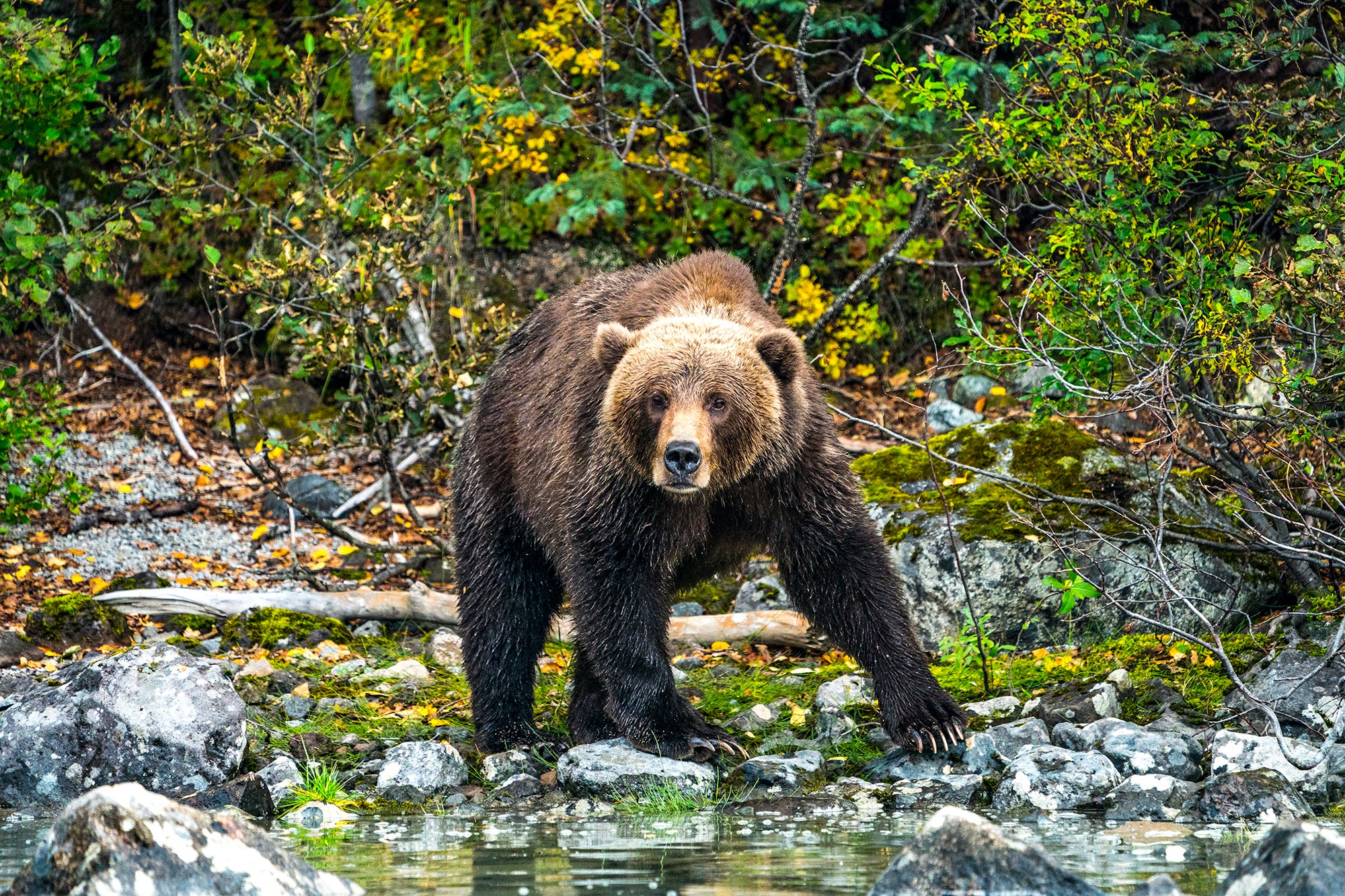 Photo by Stan Moniz (@stanmoniz). Sony α9. Sony FE 100-400mm f/4.5-5.6 GM lens. 1/1000-sec., f/5.6, ISO 1600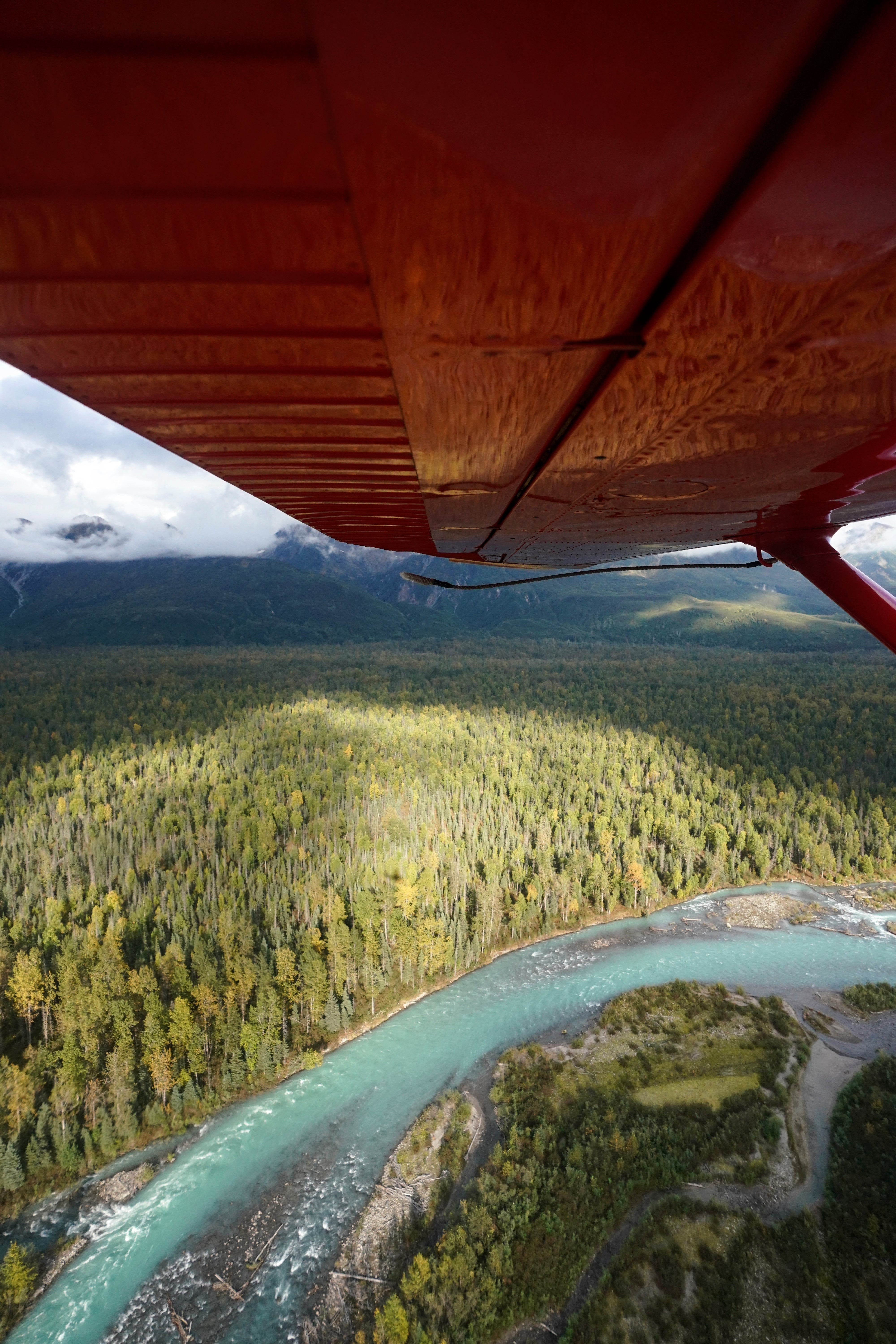 Photo by Noah Greer (@vaderbreath). Sony α9. Sony FE 16-35mm f/2.8 GM lens. 1/3200-sec., f/4.5, ISO 1250