I always take photos with my audience in mind and when I went to Alaska with the Alpha Collective, I had a special opportunity to photograph the incredible Alaska landscape from the air. A lot of people use drones to do aerial photography these days, but bringing a Sony camera, the α9 was what I had, up into a plane and a helicopter offered a different perspective and a lot more flexibility for photographing close-up subjects and shooting wider mountain-scapes. In Alaska, I had my second helicopter flight and my first time in a float plane. In the planes, it was definitely a great experience because I was able to change lenses during the flight based on the landscape below.
Thinking of my audience, I wanted them to feel like they were there with me, living the adventure. I used the 16-35mm f/2.8 G Master a lot to include the interior of the helicopter or plane and to get the wing in the photo to help them feel part of the moment. I used the 100-400mm G Master for some shots as well, but especially when we were really close to the mountains – I really wanted to get the full effect of that landscape with the wide angle.
I consider myself an adventurer, story teller and adventure photographer. When I think of green, I think of adventure. So you'll see in my pictures that I de-saturate colors beside green. I don't remove them entirely, but I dial them back. The other colors are still noticeable, but I want green to stand out when you look at my photos collectively.
En route to Knik Glacier in a helicopter, we were treated to stunning views of the Alaskan forestry and landscape below us. Since I could only use one lens during the helicopter flight, I chose the Sony 16-35mm f/2.8 G Master lens, not only to capture the views below, but to add the perspective of seeing these sights from inside a helicopter. It's important to use the highest shutter speed possible to get the sharpest results.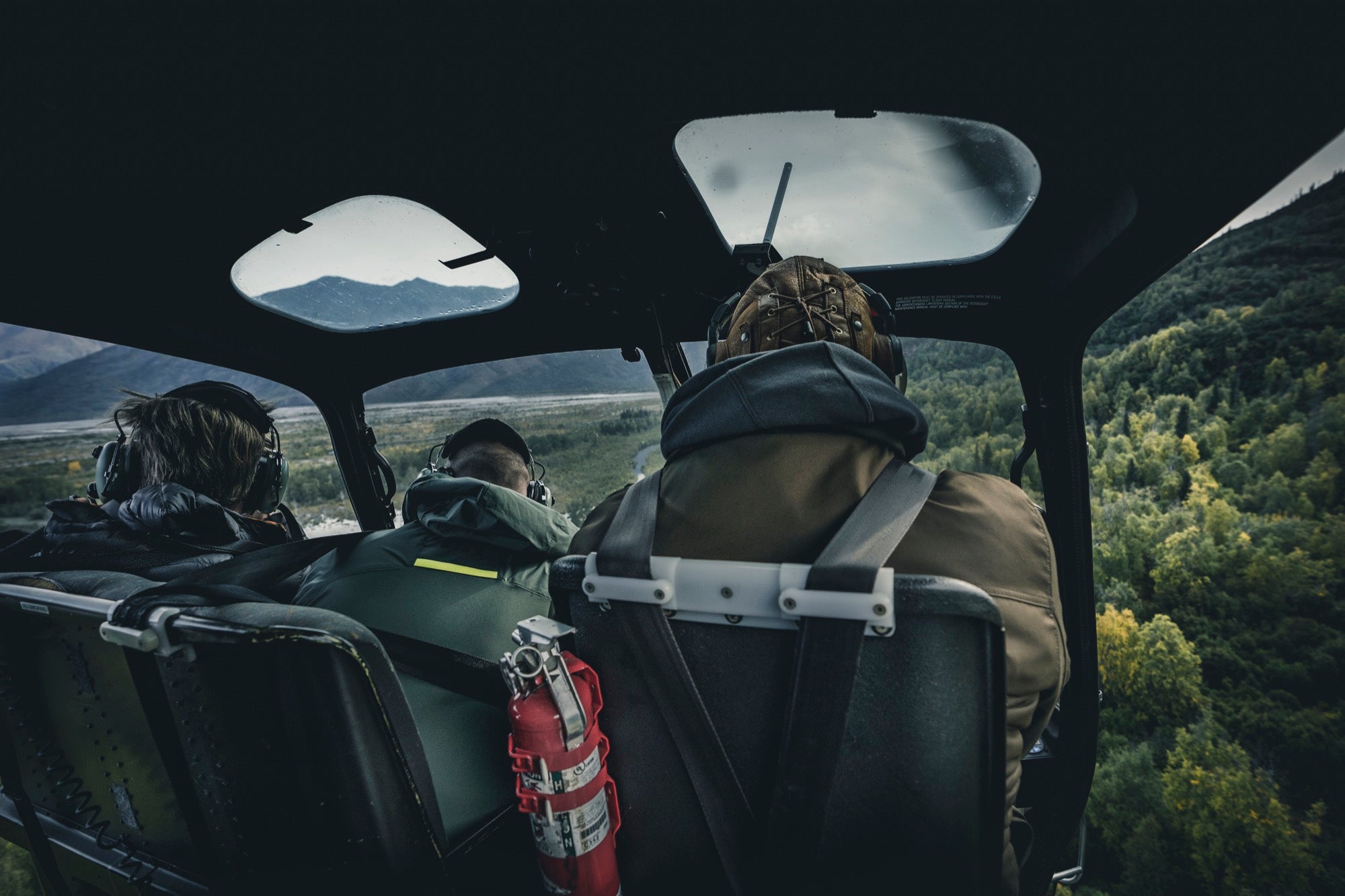 Sony α9. Sony FE 16-35mm f/2.8 G Master lens. 1/800-sec., f/4.0, ISO 640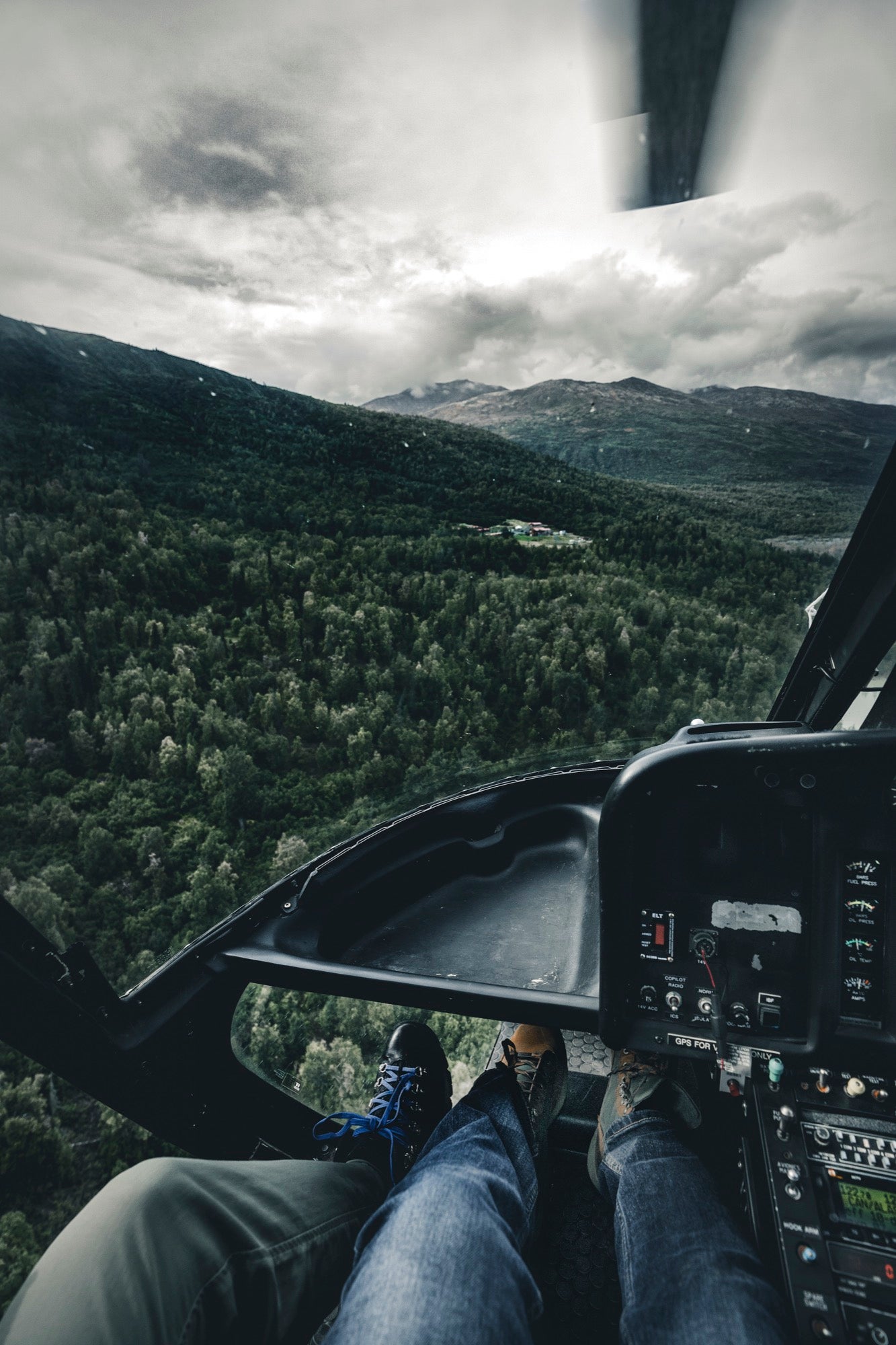 Sony α9. Sony FE 16-35mm f/2.8 G Master lens. 1/1000-sec., f/5.0, ISO 1250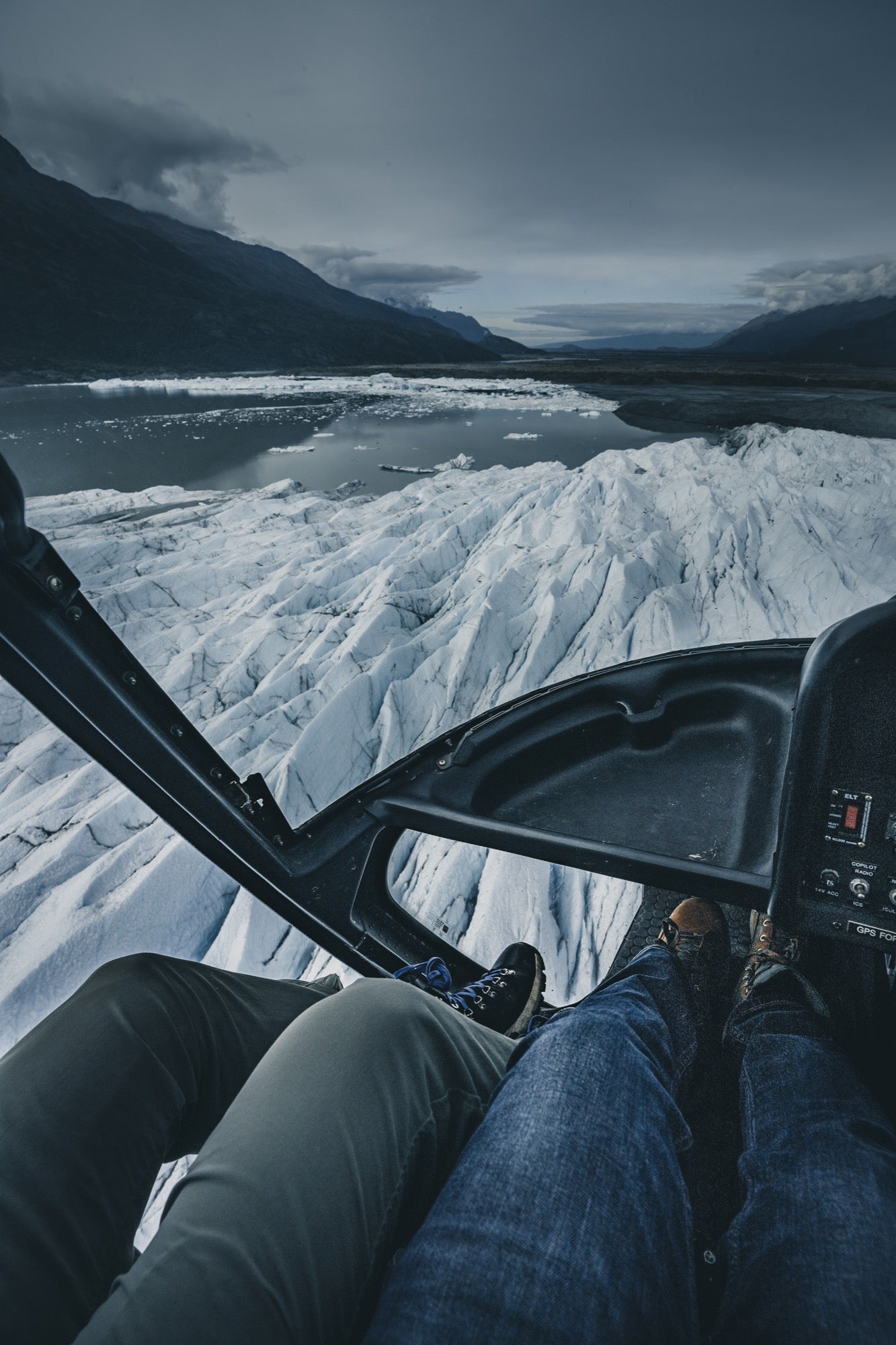 Sony α9. Sony FE 16-35mm f/2.8 G Master lens. 1/1000-sec., f/7.1, ISO 100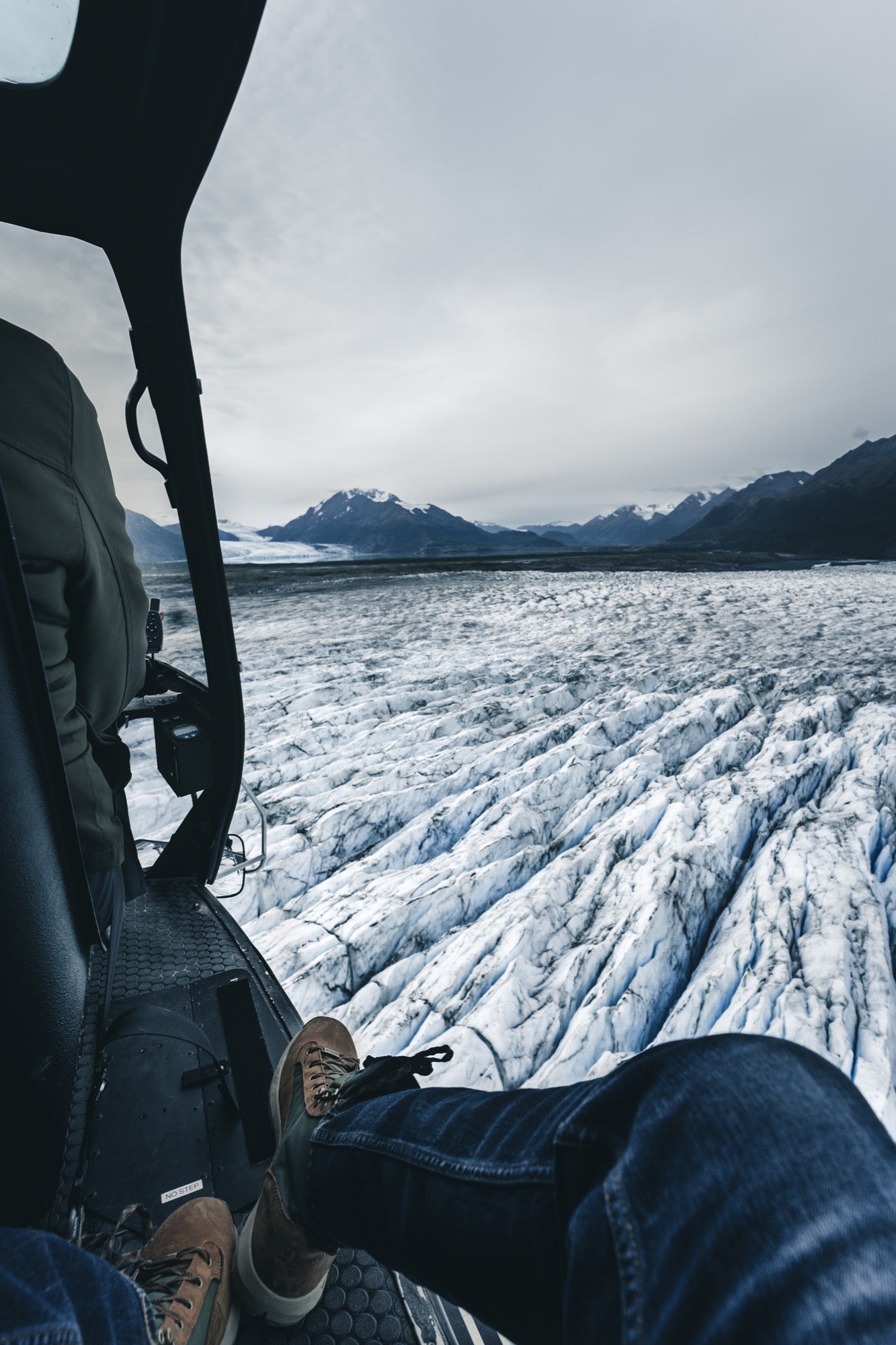 Sony α9. Sony FE 16-35mm f/2.8 G Master lens. 1/800-sec., f/6.3, ISO 500
On the last day of the trip we took float planes from Anchorage to Crescent lake to photograph bears. The flights to-and-from the lake offered more amazing views. I could change lenses for different shots in the plane, so along with the 16-35mm I had the new Sony FE 100-400mm f/4.5-5.6 G Master lens to capture close-ups of the lagoons below. I even got a shot of one of the other planes carrying some of the Alpha Collective crew.
Sony α9. Sony FE 16-35mm f/2.8 G Master lens. 1/500-sec., f/5.6, ISO 200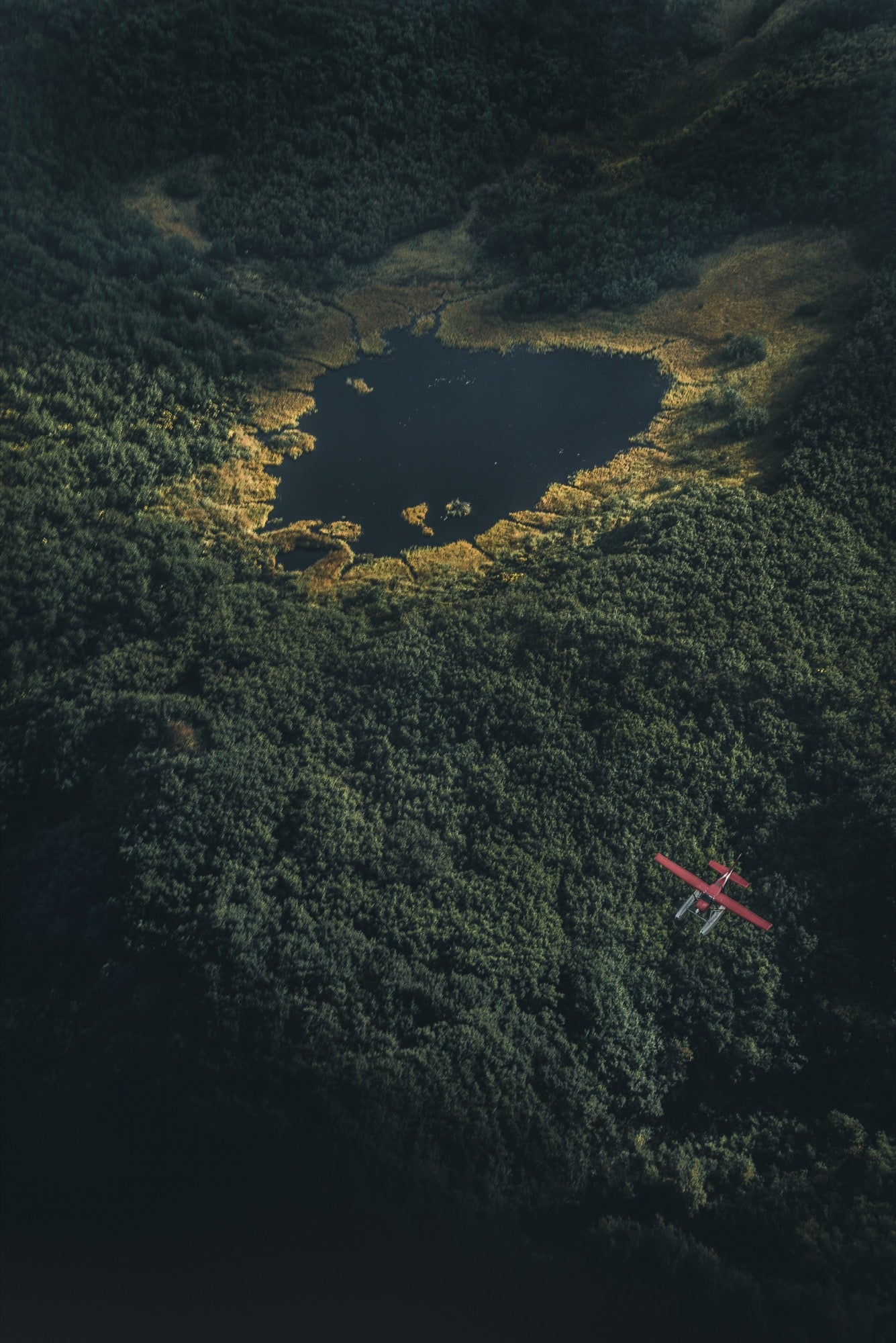 Sony α9. Sony FE 100-400mm f/4.5-5.6 G Master lens. 1/250-sec., f/8.0, ISO 100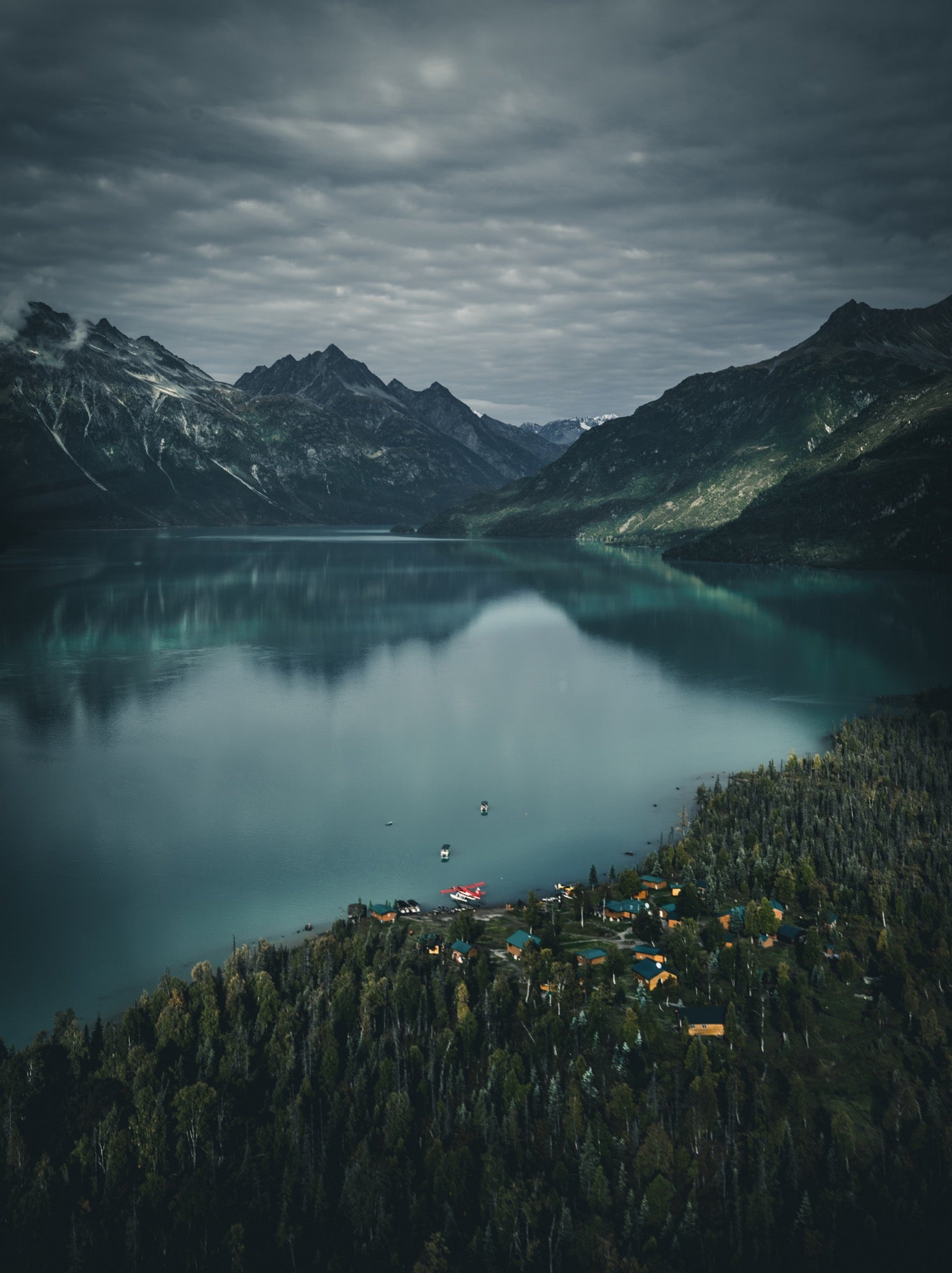 Sony α9. Sony FE 16-35mm f/2.8 G Master lens. 1/125-sec., f/10, ISO 50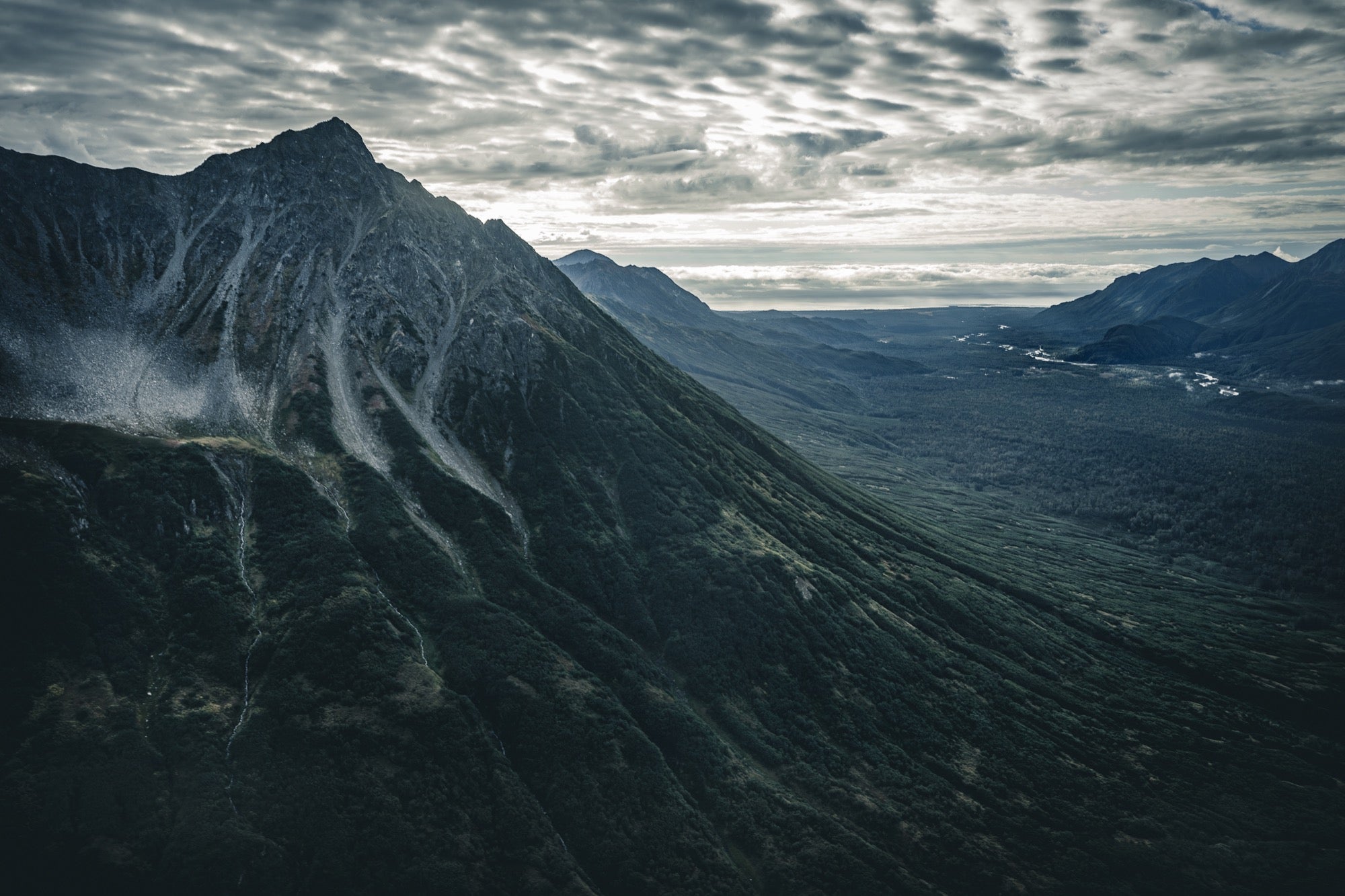 Sony α9. Sony FE 16-35mm f/2.8 G Master lens. 1/250-sec., f/6.3, ISO 100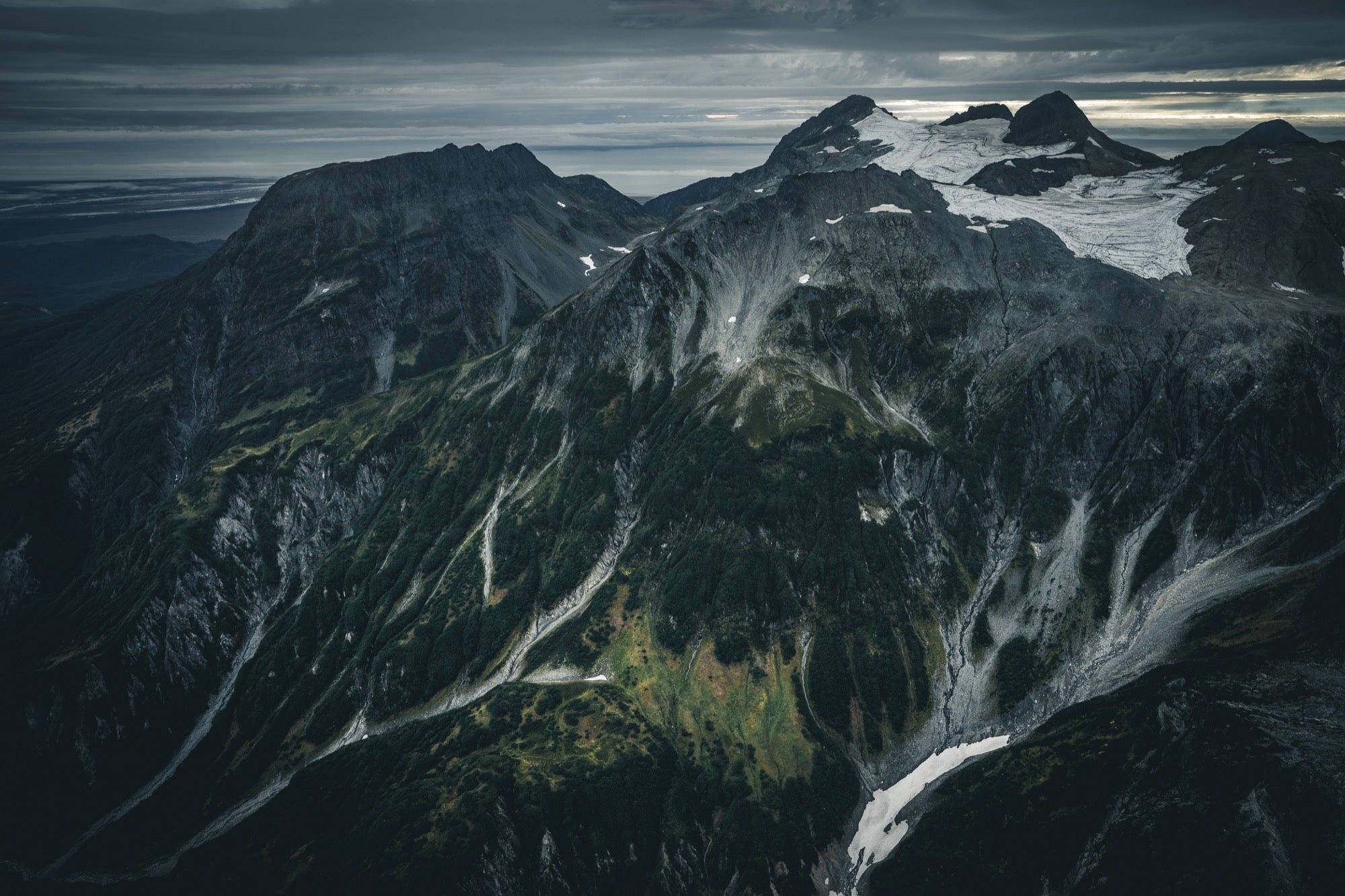 Sony α9. Sony FE 16-35mm f/2.8 G Master lens. 1/250-sec., f/6.3, ISO 100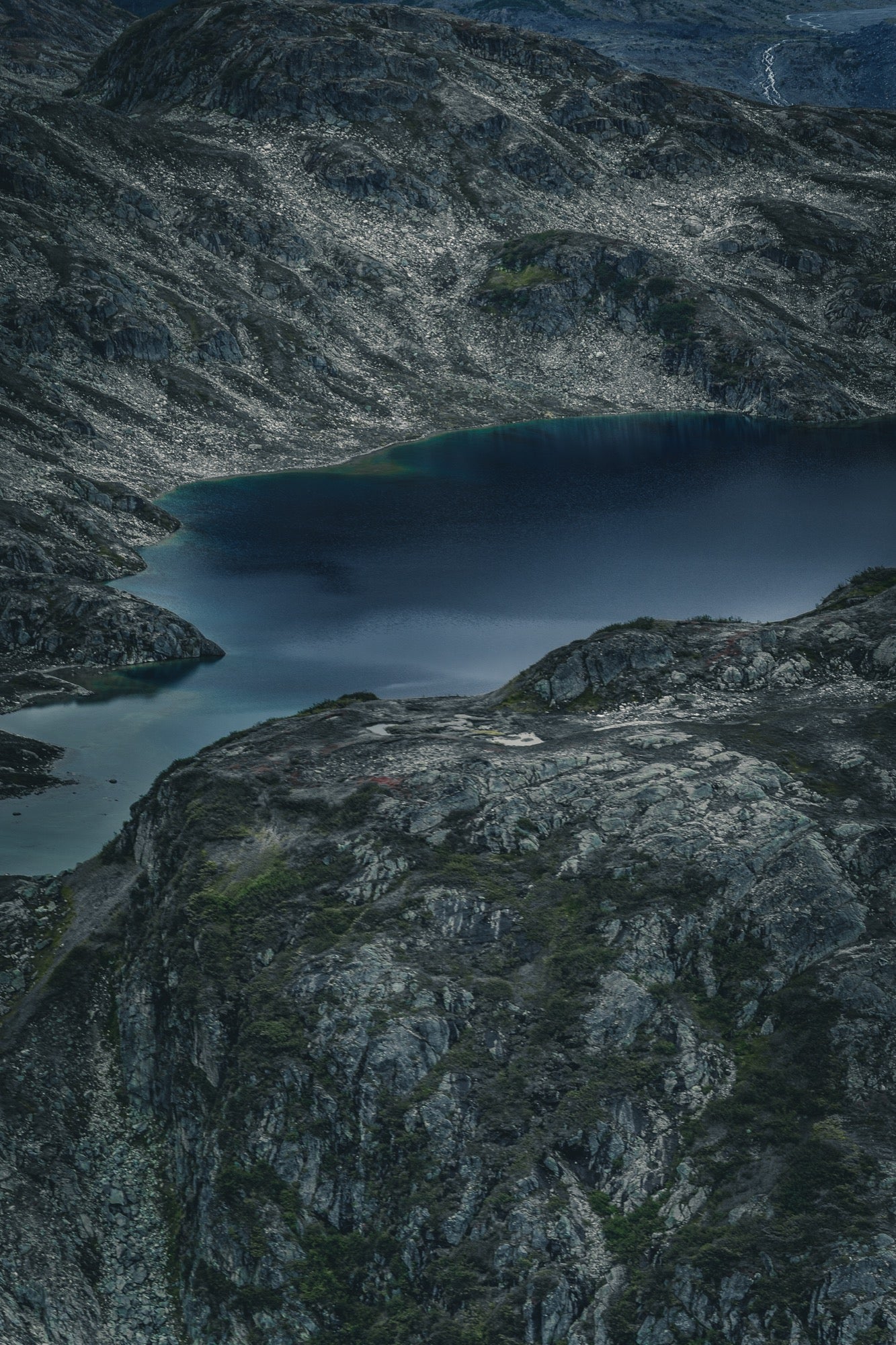 Sony α9. Sony FE 100-400mm f/4.5-5.6 G Master lens. 1/400-sec., f/8.0, ISO 100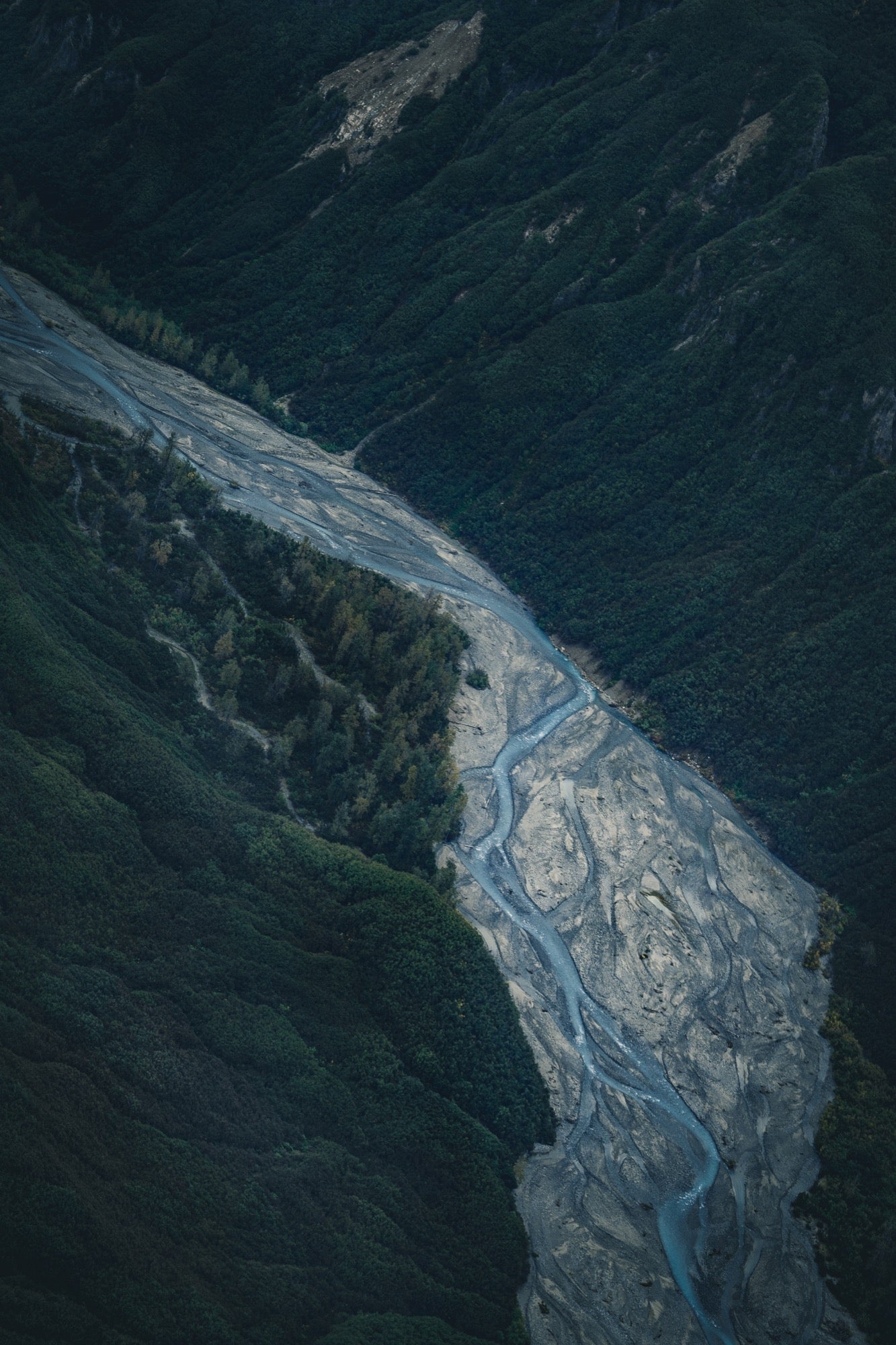 Sony α9. Sony FE 100-400mm f/4.5-5.6 G Master lens. 1/250-sec., f/8.0, ISO 100
Mic-anthony Hay is part of the Alpha Imaging Collective. Follow him on Instagram @mic-anthony