We asked our Sony Artisans Of Imagery and Alpha Imaging Collective to submit their most meaningful images of 2022. This week we'll be counting down to the end of the year with a selection of the submitted photos along with the story behind each one. See Part 3 below featuring standout wedding imagery, portraits and more from Kesha Lambert, Monica Sigmon, Mike Colón, Jermaine Horton, Jose Villa, Brian Smith, Henry Tieu, Amber Baird, Sara France, Shauna Wade, Fei Tang, Tony Gale, Chris Orwig and Me Ra Koh, and stay tuned to Alpha Universe this week for more.
We're counting down to the end of the year with a selection of the most meaningful images taken by our Sony Artisans Of Imagery and Alpha Imaging Collective in 2022.
Kesha Lambert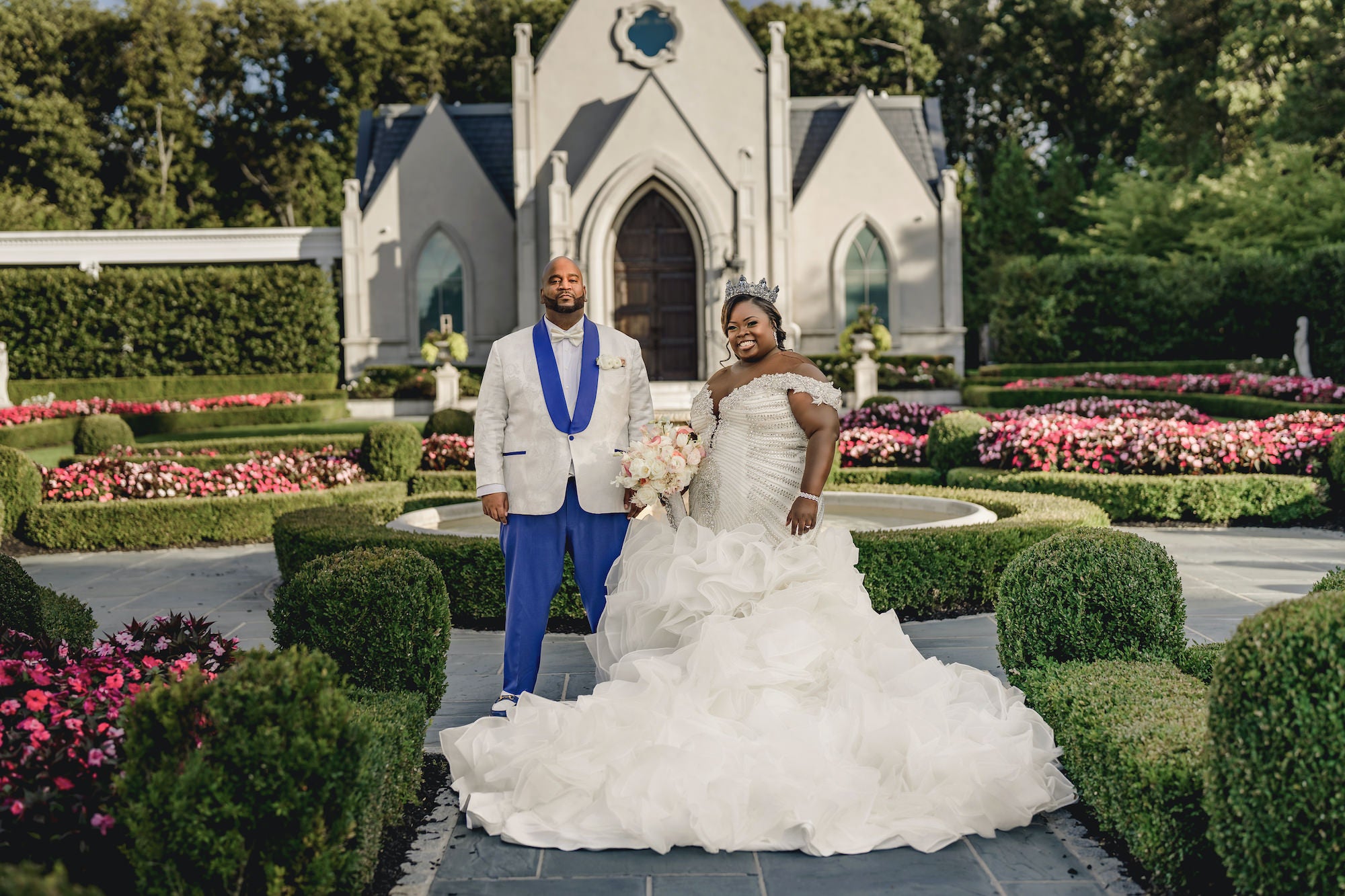 Photo by Kesha Lambert. Sony Alpha 1. Sony 50mm f/1.2 G Master. 1/200-sec., f/2, ISO 100
"This photo was captured on Naomi and Fernando's wedding day. Their wedding day was originally set to take place in St. Lucia in the Spring 2020. Four postponements and over 2 years later they had a beautiful wedding here in the US. This is the most meaningful photo for me because for the better part of the last 2 years we've been in troubleshooting mode with many of our 2020 wedding clients. This portrait of Naomi and Fernando standing side by side was a moment of quiet triumph. They are the last of our clients whose weddings were postponed due to the pandemic and this photo just makes me smile."
Monica Sigmon
Photo by Monica Sigmon. Sony Alpha 7R IV. Sony 85mm f/1.4 G Master. 1/160-sec., f/1.4, ISO 800
"This shot was taken in our studio, using the modeling light of a strobe with a 60" Octabox as the main light source."
"It's always a huge compliment when another photographer asks you to create a portrait for them. I've known this couple for several years and am a big fan of Dan's work, so it was extra special to be able to create something unique for them. He absolutely adores his wife, and by shooting at 1.4, I was able to spotlight her, while still capturing that great expression of his."
Mike Colón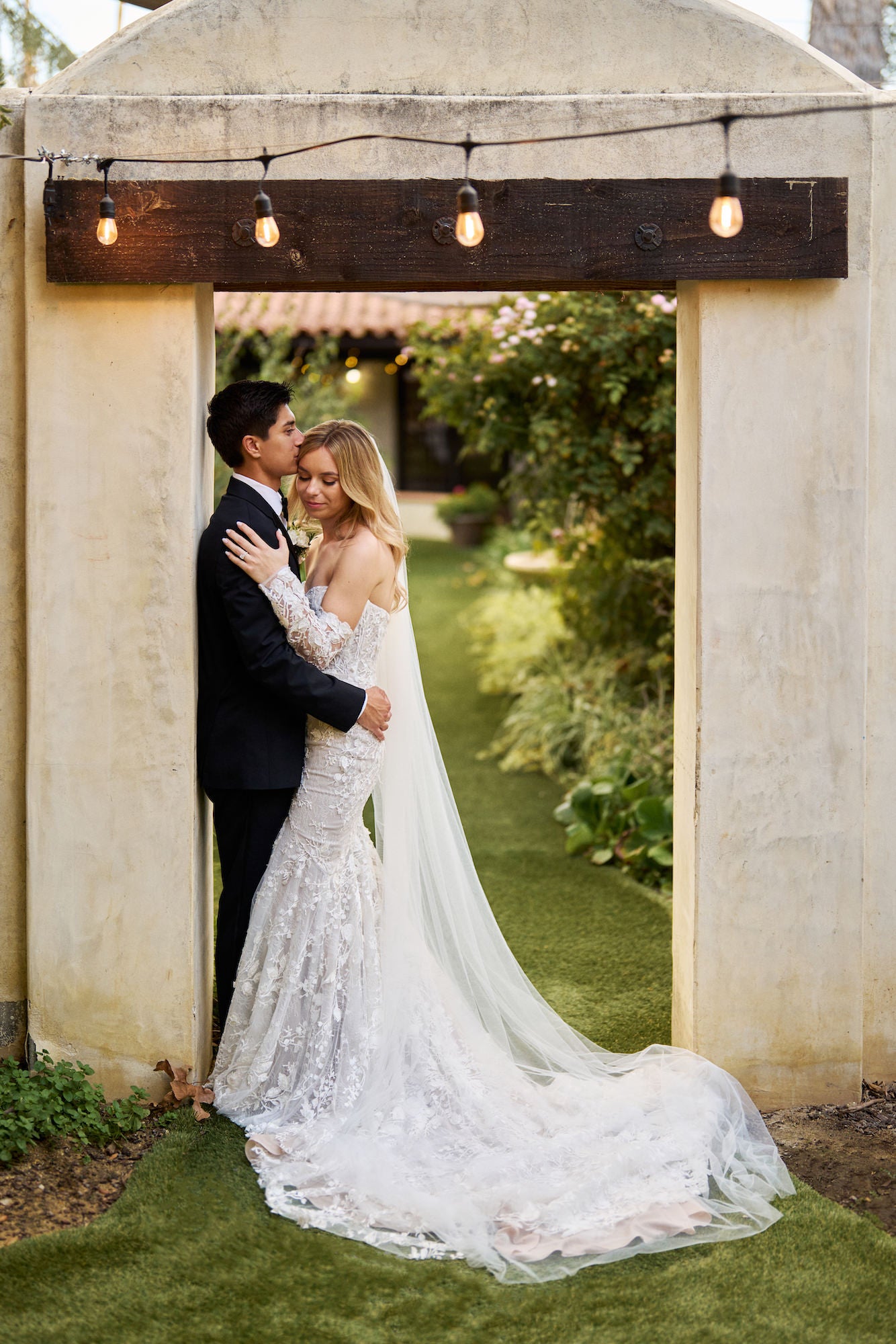 Photo by Mike Colón. Sony Alpha 1. Sony 50mm f/1.2 G Master. 1/800-sec., f/1.2, ISO 400
"I framed Brooke and Anthony with this rustic doorway and backed up to give them a moment alone after their ceremony. I love capturing people naturally after they've forgotten about the camera. I shot this on one of my favorite wedding lenses, the 50mm GM, and shot it wide open at f/1.2 to soften everything around them. I paid special attention to the lines in the background framing her gown and veil."
"I have photographed Brooke (the bride in this image) since she was in kindergarten and have documented many of the important moments in her life. It was surreal photographing her wedding and made me realize in a new way how fast time really flies. I came home to my family after this wedding with a new perspective, appreciation, and passion for spending time with them."
Jermaine Horton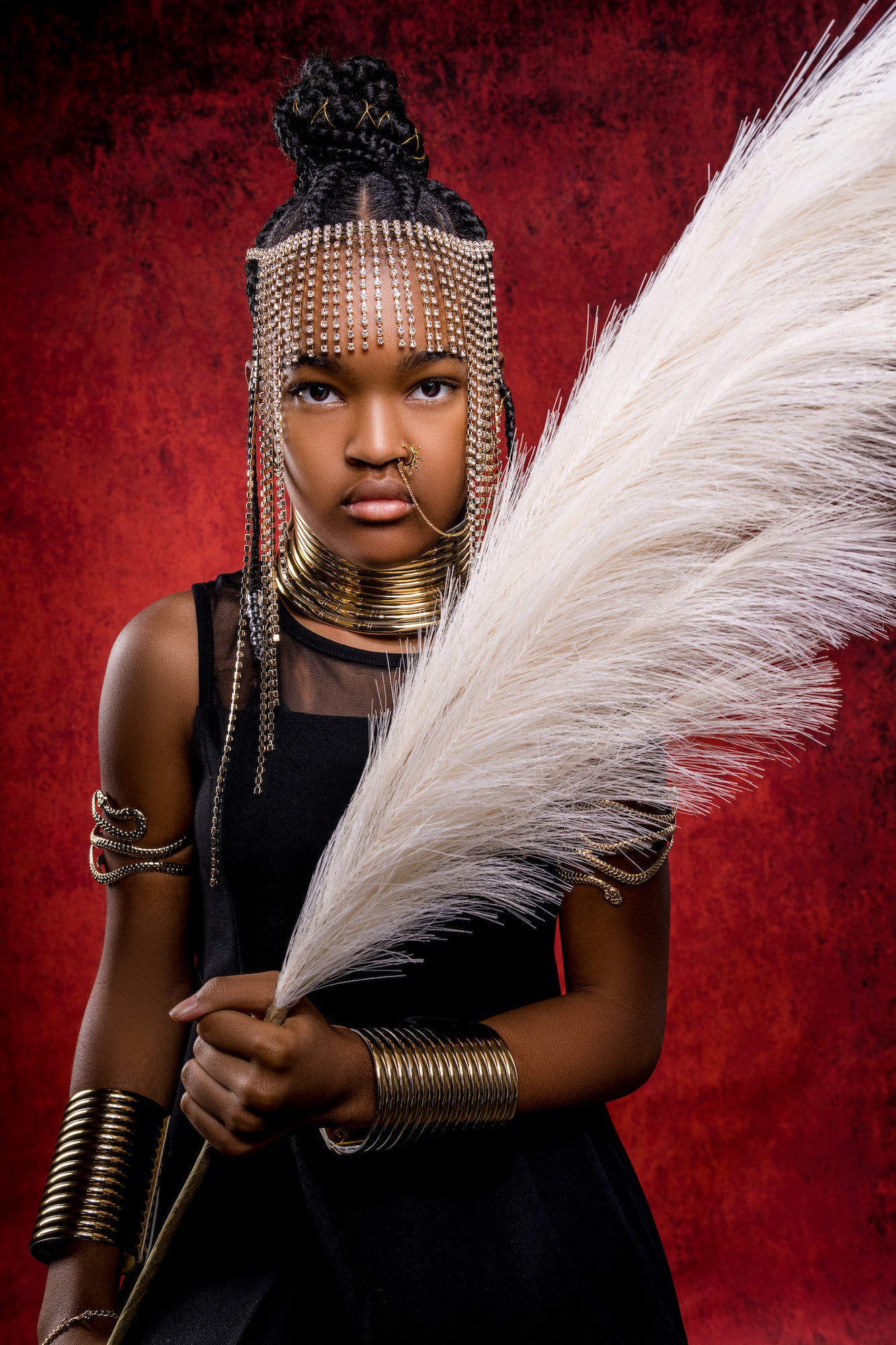 Photo by Jermaine Horton. Sony Alpha 1. Sony 24-105mm f/4 G. 1/200-sec., f/8, ISO 100
"Not too long ago we lost Chadwick Boseman who played Black Panther. It was truly a somber moment in my home. My children really loved the idea of seeing themselves in a super hero. So when the new Black Panther was released Shuri took over as the Black Panther and not only was Shuri a black superhero , but also a woman! My daughter instantly gravitated toward this and was so excited. I overheard her say man I wonder what I would look like as a princess. So I took it upon myself to order some accessories from Amazon, got her hair done and took her to my studio!"
"This is my favorite image because the moment I took the photo and it showed up on my monitor screen I broke down and cried. To see my daughter as she envisioned but more so seeing her maturation and beauty took my emotions by storm. I have captured many images but when it's your own child and she looks so majestic you cant but help but fall in love with that image. I even got it printed and framed to be shown at my studio. It's the single most photo I am most proud of!"
Jose Villa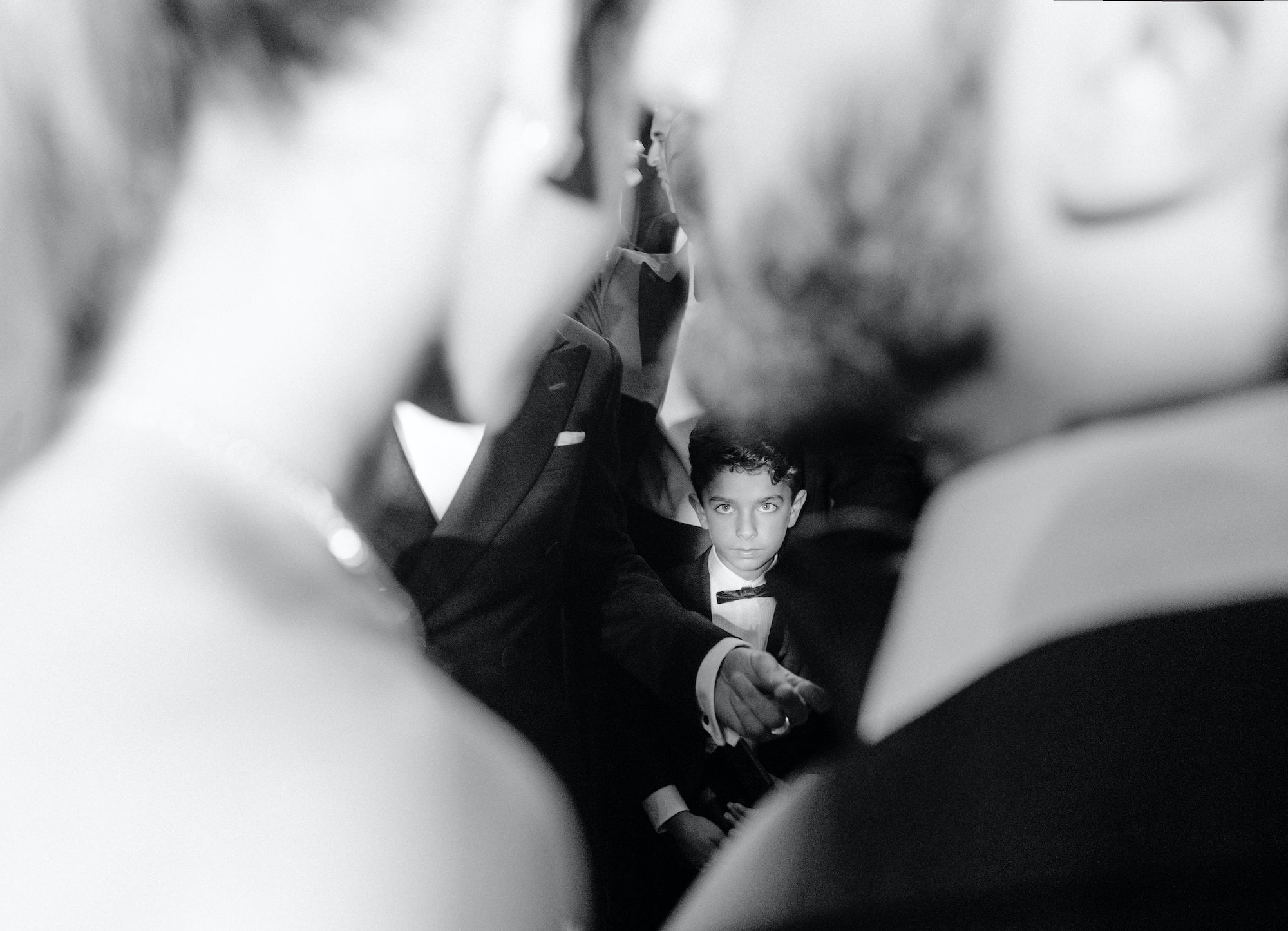 Photo by Jose Villa. Sony Alpha 1. Sony 24mm f/1.4 G Master. 1/100-sec., f/2.8, ISO 1600
"Last week, I shot this wedding in Cabo, Mexico. It quickly became my favorite photo of the year. This ring bearer was so infatuated by the gorgeous Bride all weekend long. This image was shot as the couple were introduced as husband and wife for their first dance."
"The boy could not take his eyes off of her the whole week. It was the sweetest moment."
Brian Smith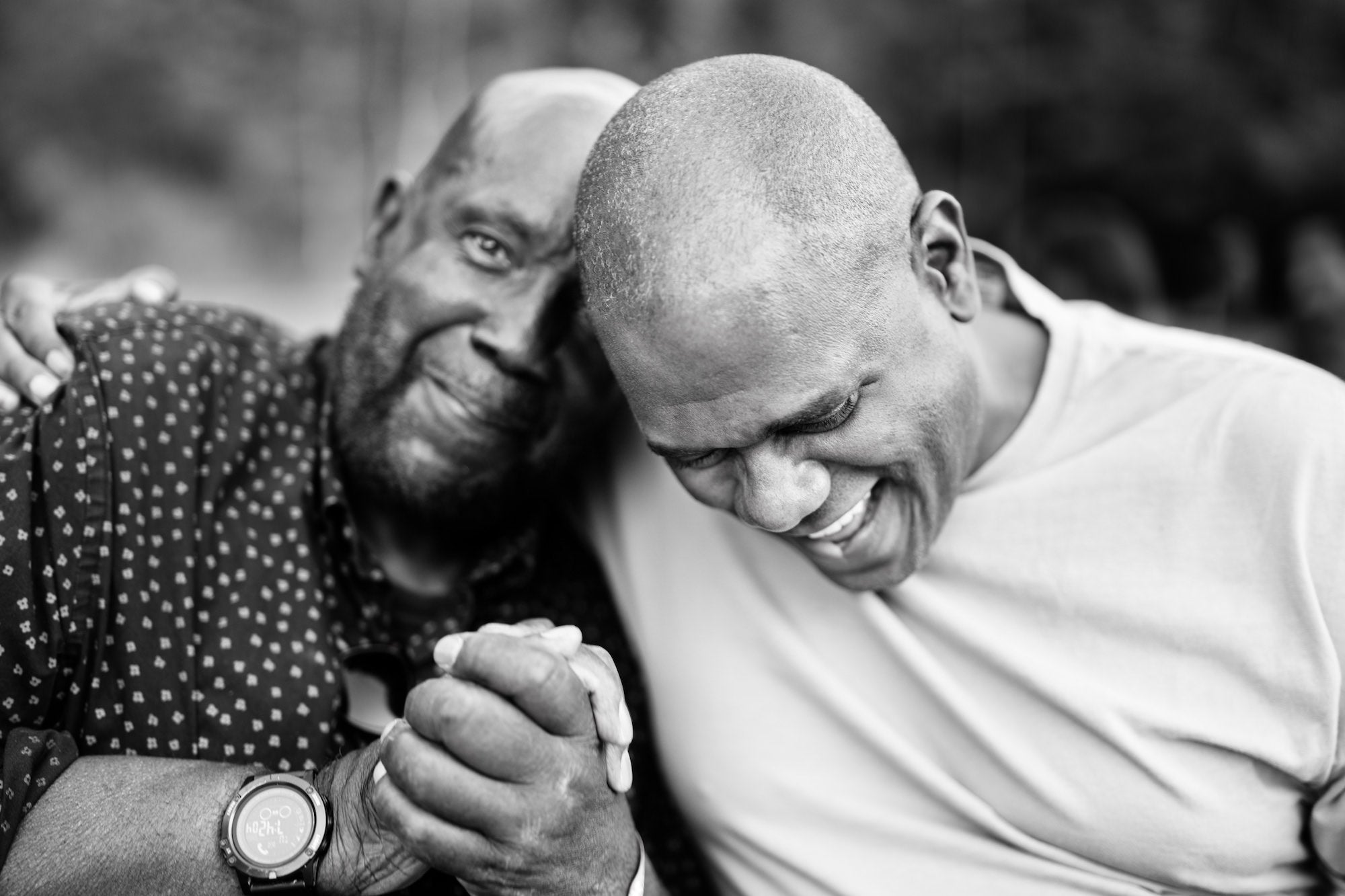 Photo by Brian Smith. Sony Alpha 1. Sony 50mm f/1.2 G Master. 1/125-sec., f/1.2, ISO 100
"Sony Kando 2022 brought old and new friends together in Sun Valley, Idaho where Sony Artisan Eli Reed enjoys a moment with Jon Platt, CEO/Chairman of Sony Music Publishing. After two years of social distancing, zoom calls, canceled trade shows and postponed events, 2022 was the year we finally came back together."
Henry Tieu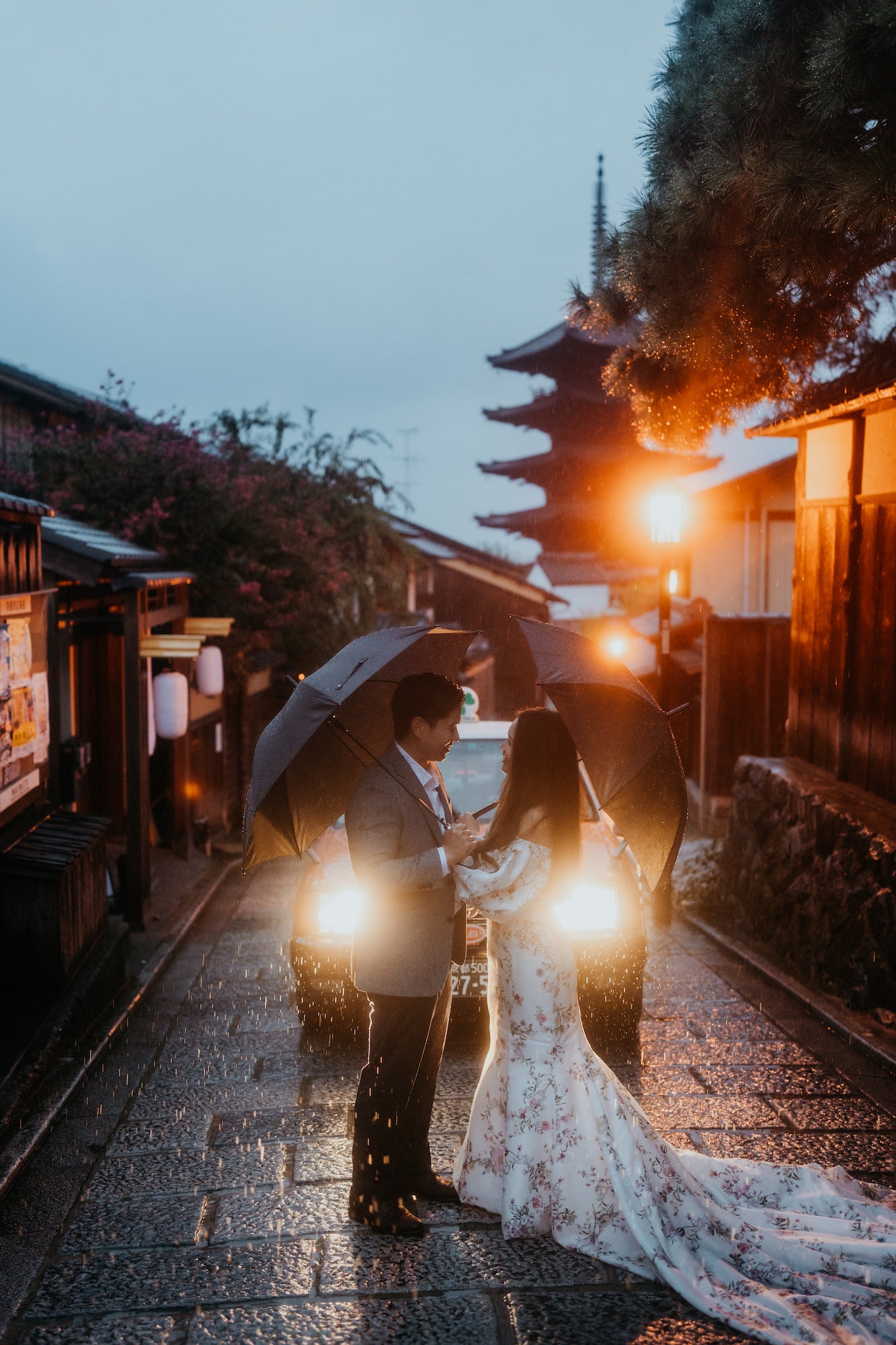 Photo by Henry Tieu. Sony Alpha 7 IV. Sony 35mm f/1.4 G Master. 1/200-sec., f/1.6, ISO 1600
"This photo is from an elopement I photographed in Japan. Knowing how busy the streets of Japan can be, we planned on documenting this elopement in the early morning hours to avoid the crowds. The night before, seeing that it was going to rain, we prepared ourselves with umbrellas and hand warmers to make sure we can stay semi-dry, comfortable, and that the couple can have a good experience with this day. To capture this image, I rely on the low-light capability of my Sony Alpha 7 IV and the 35mm G Master. I use light from the taxi behind the couple as backlight to create contrast between the couple and the landscape as well as highlighting the raindrops."
"When Lisa and Travis (the couple in this image) planned on their Japan elopement, we didn't know for sure if we could even go to Japan due to the fact that Japan has the strictest COVID rules and their border remained closed until just a couple of months before their elopement date. One thing I've noticed about the couple is that they have faith in what's ahead and they just truly trust in the process, of wherever life takes them. From planning an elopement that we didn't know for sure if we could do, to arriving in Japan and the day decided to rain on us, Lisa and Travis just went with it and had fun in the rain."
"This morning, I didn't plan for rain, I also didn't plan for a taxi driver to be there to add an interesting light to my image. None of us could speak Japanese and with Google translate, I somehow asked the driver to be patient and to stay there for a couple of minutes so I could capture this image. This image here is truly what I want every couple to know: On your wedding day, anything can happen, and you can't control everything. So the best way to have an experience of a lifetime and to truly immerse yourselves in the meaningful moments of a wedding day, allow yourself to be free; free from high expectations and from rules, free from worrying about the what ifs, so you can be in this exact moment with your life partner – free so you can remember."
Amber Baird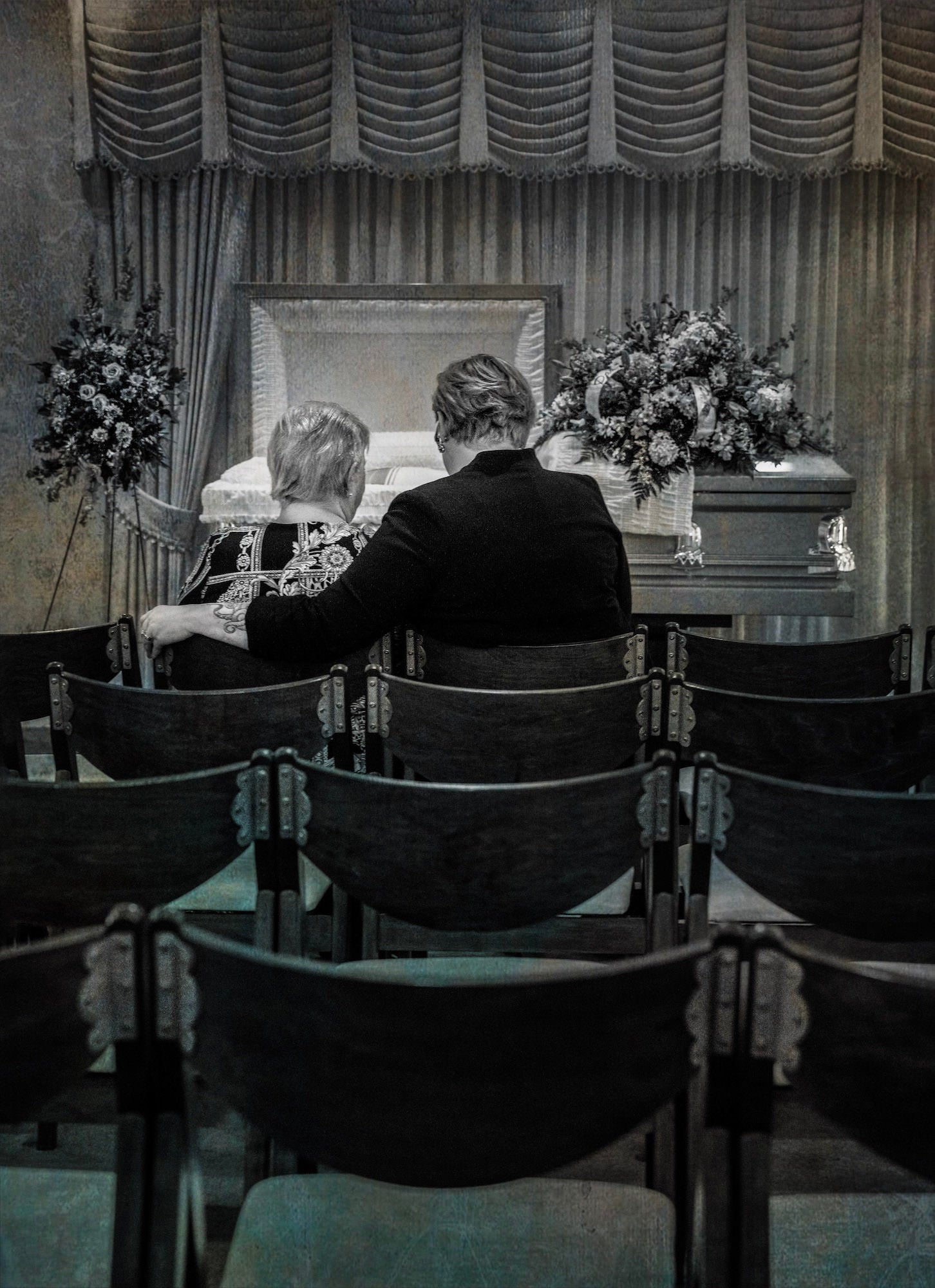 Photo by Garrette Baird. Sony Alpha 1. Sony 24-70mm f/2.8 G Master II.
"Garrette captured this image of Amber at her Uncle Terry's funeral a few months ago. While it's hard to photograph in situations like this, it means a lot to the family looking back. The rest of her family members were taking a break from the visitation and Garrette was able to frame up and grab this moment quickly. Being inconspicuous is key and the silent shutter is perfect for places like this. Amber's Uncle Terry was an integral part of her life growing up and this is an important moment in her life."
Sara France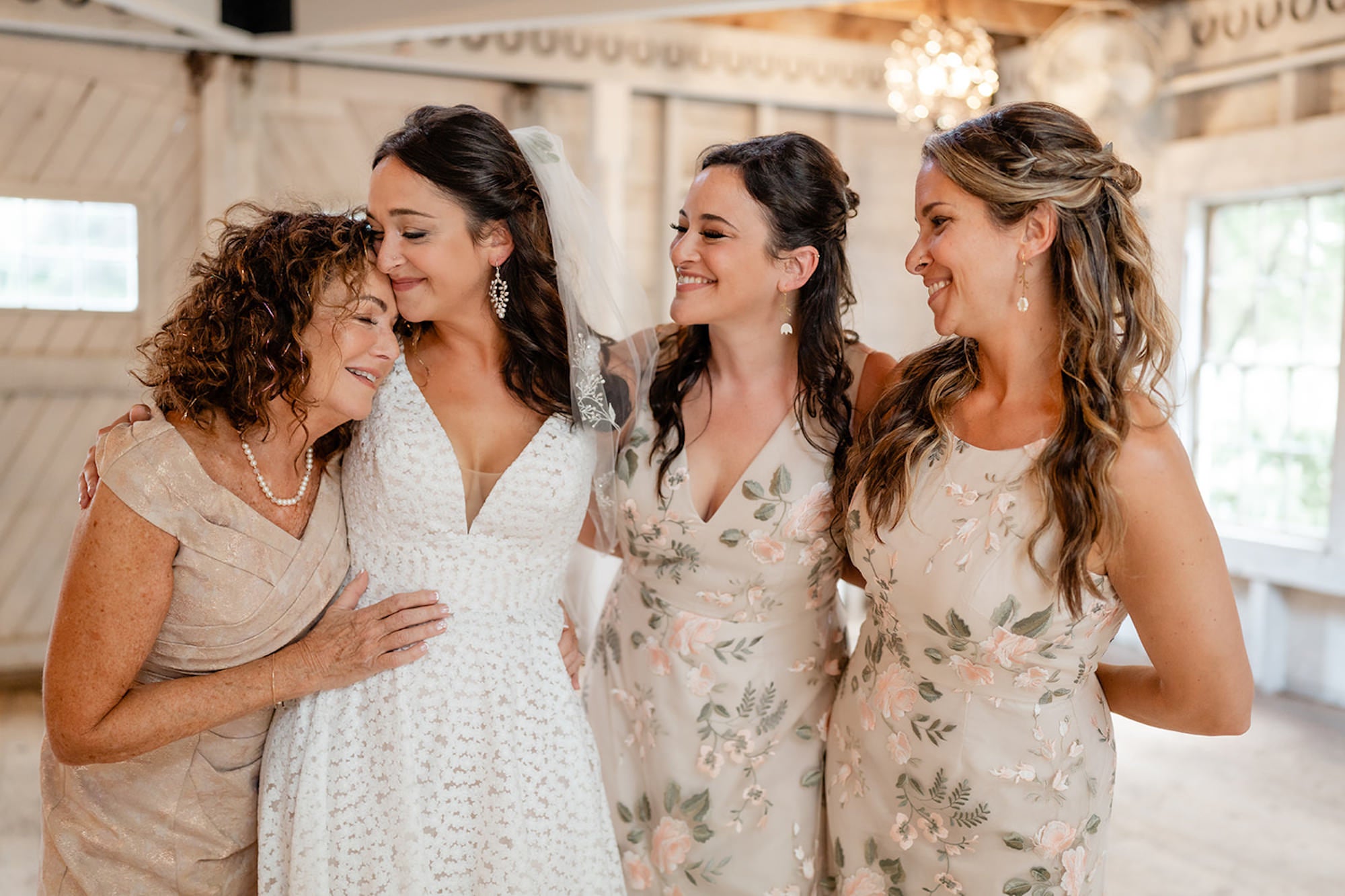 Photo by Sara France. Sony Alpha 7 IV. Sony 35mm f/1.4 G Master. 1/250-sec., f/1.6, ISO 640
"At this destination wedding in Maine, the getting ready room was bustling. I asked if we could get ready in the attached 'barn' instead. That not only provided ample clean space and beautiful light. More importantly it gave the quiet and calm needed to allow moments like this to unfold. As the last child in the family to get married got ready, the whole family started to feel the magnitude of the moment."
"This family is very near and dear to my heart. I have become part of the family after several years of capturing the extended family. So I knew even more than usual how valuable this moment was for them. One of the biggest blessings of being a wedding photographer is getting to see so many amazing families and how they show their love. Seeing these moments and how viscerally they can be in an image. There are a million little decisions in the day to create room for a moment like this and I know all those little things that make this moment even more special."
Shauna Wade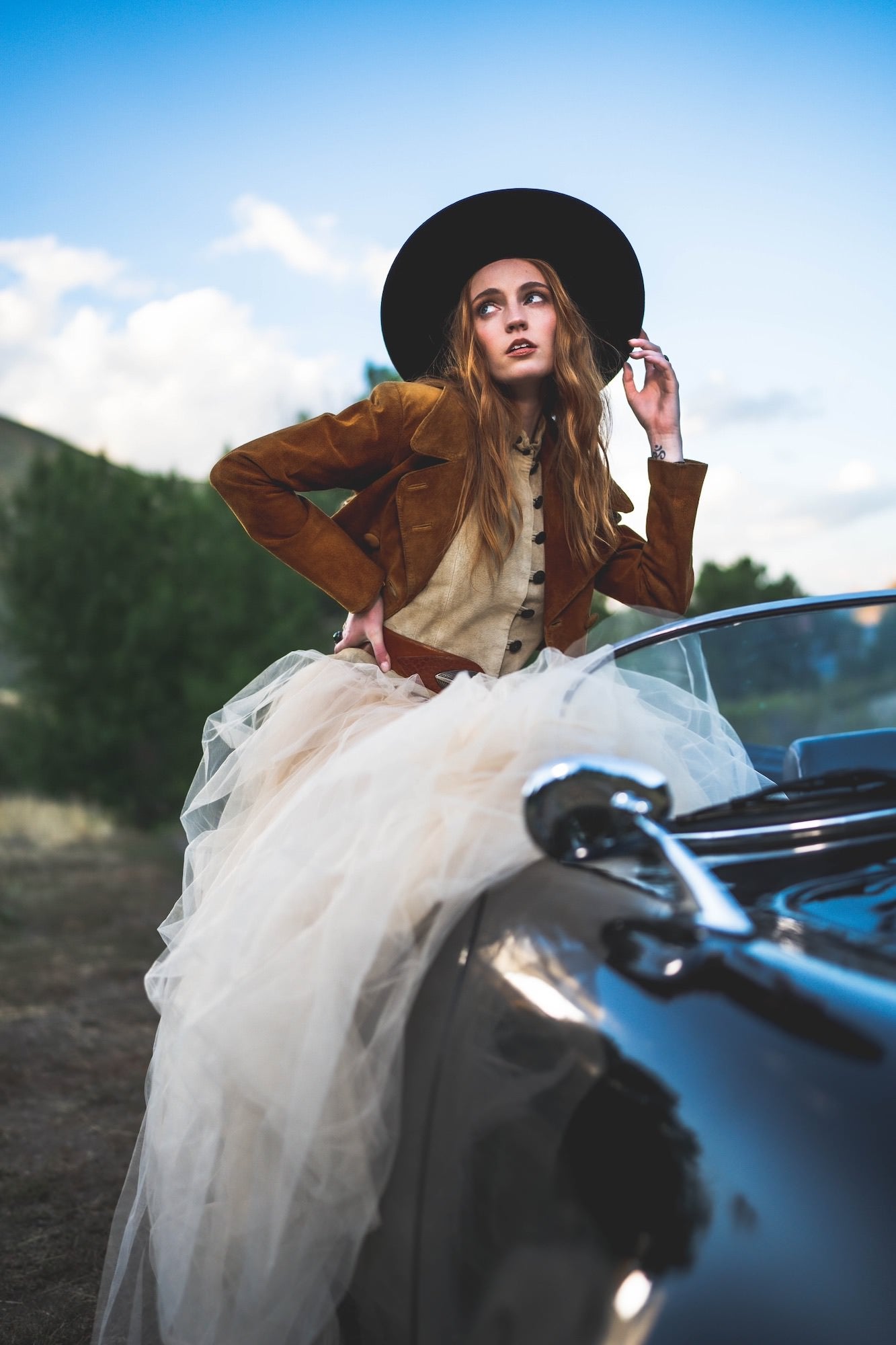 Photo by Shauna Wade. Sony Alpha 7 IV. Sony 35mm f/1.4 G Master. 1/1250-sec., f/1.4, ISO 250
"This was captured during the Sony Kando trip. My first time back shooting since I took some healing time away from photography. As soon as I saw the model, I knew right away the shot I envisioned, and she delivered!"
"It's my favorite image because it relit the flame I thought I'd lost for my passion for photography. I had a rough previous year that I had a hard time recovering from. Shooting and editing this image really brought light back into my life."
Fei Tang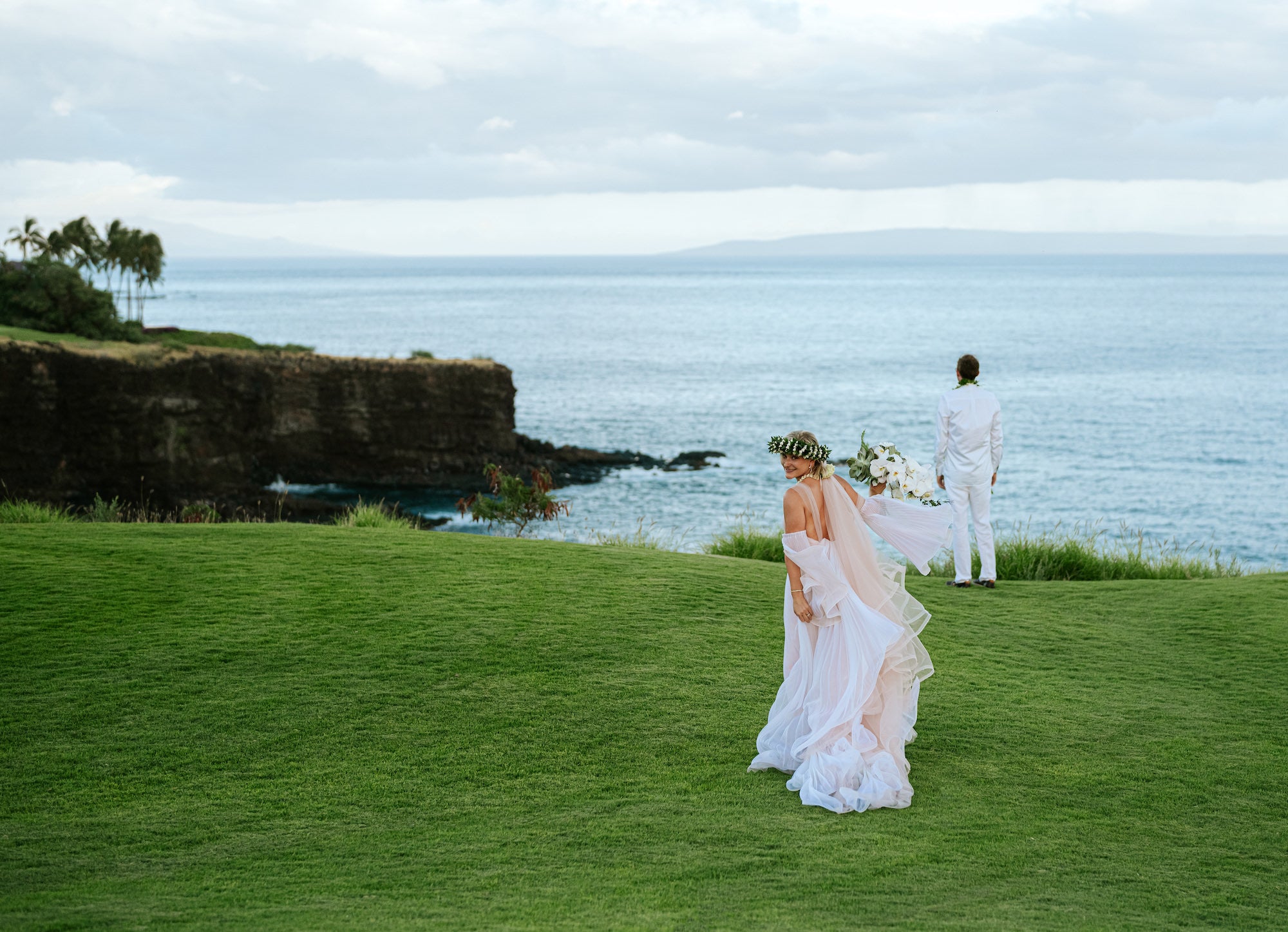 Photo by Fei Tang. Sony Alpha 1. Sony 50mm f/1.2 G Master. 1/3200-sec., f/2, ISO 400
"After photographing a local engagement session, I was asked to shoot a couple's (the Barrows) destination wedding in Lanai, Hawaii. With a desire to continue growing as a photographer and stepping outside of my comfort zone, I had the privilege of being asked to shoot my first-ever wedding in 2022. It was a challenge to not only be the solo shooter for the entire event, but also limited to only a single backpack of gear due to the travel limitations in getting out to the remote location. The reward came in the form of an immense sense of accomplishment and joy to be able to both share and successfully capture these once-in-a-lifetime moments for the couple."
Tony Gale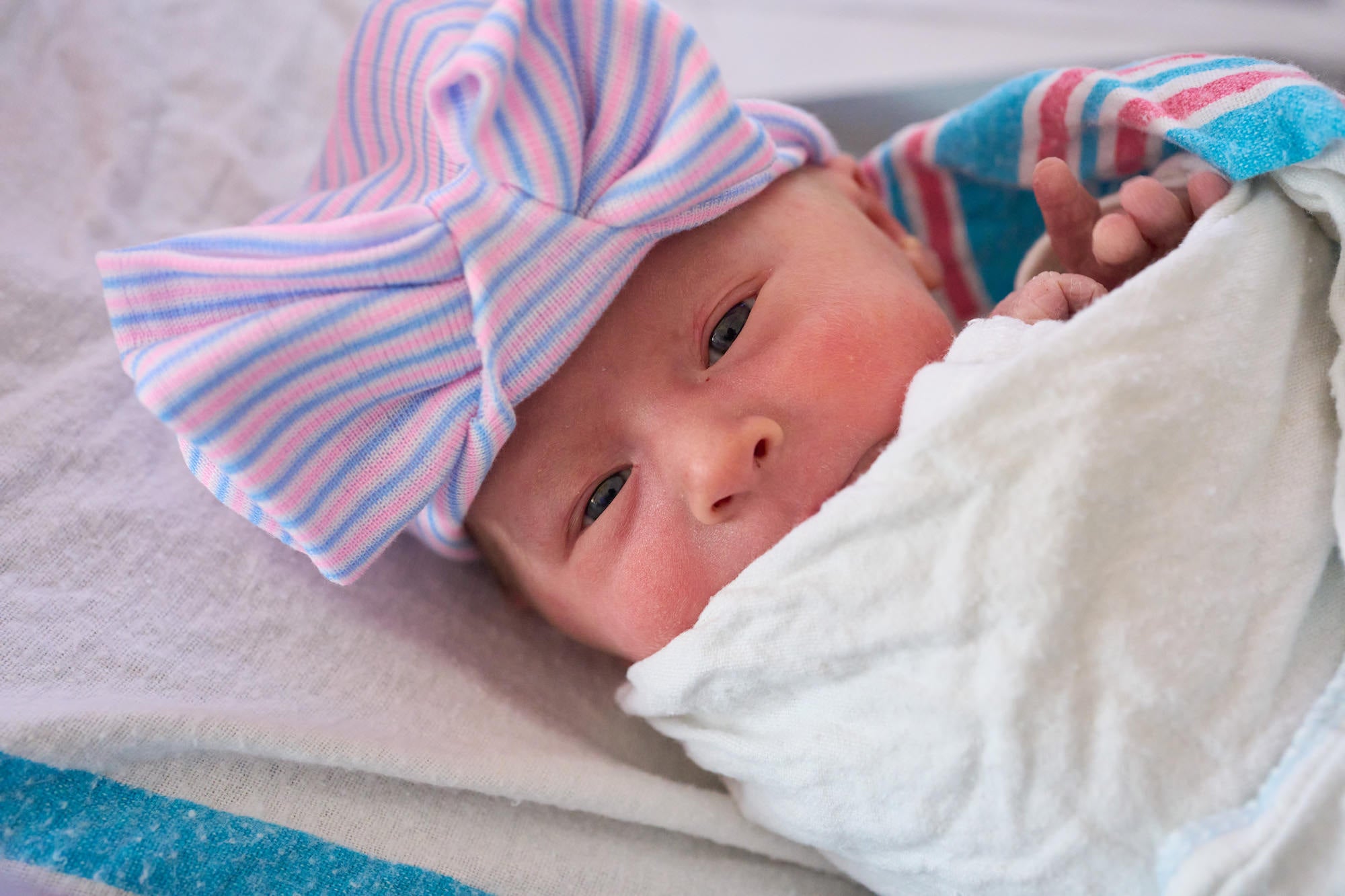 Photo by Tony Gale. Sony Alpha 1. Sony 50mm f/1.2 G Master. 1/50-sec., f/4.5, ISO 3200
"This is one of the first photos I took of my daughter, the day she was born this year. I waited for her to open her eyes and grabbed it when she did."
"One of the first photos of my daughter the day she was born was incredibly meaningful to me. I am sure everyone with a child can relate."
Chris Orwig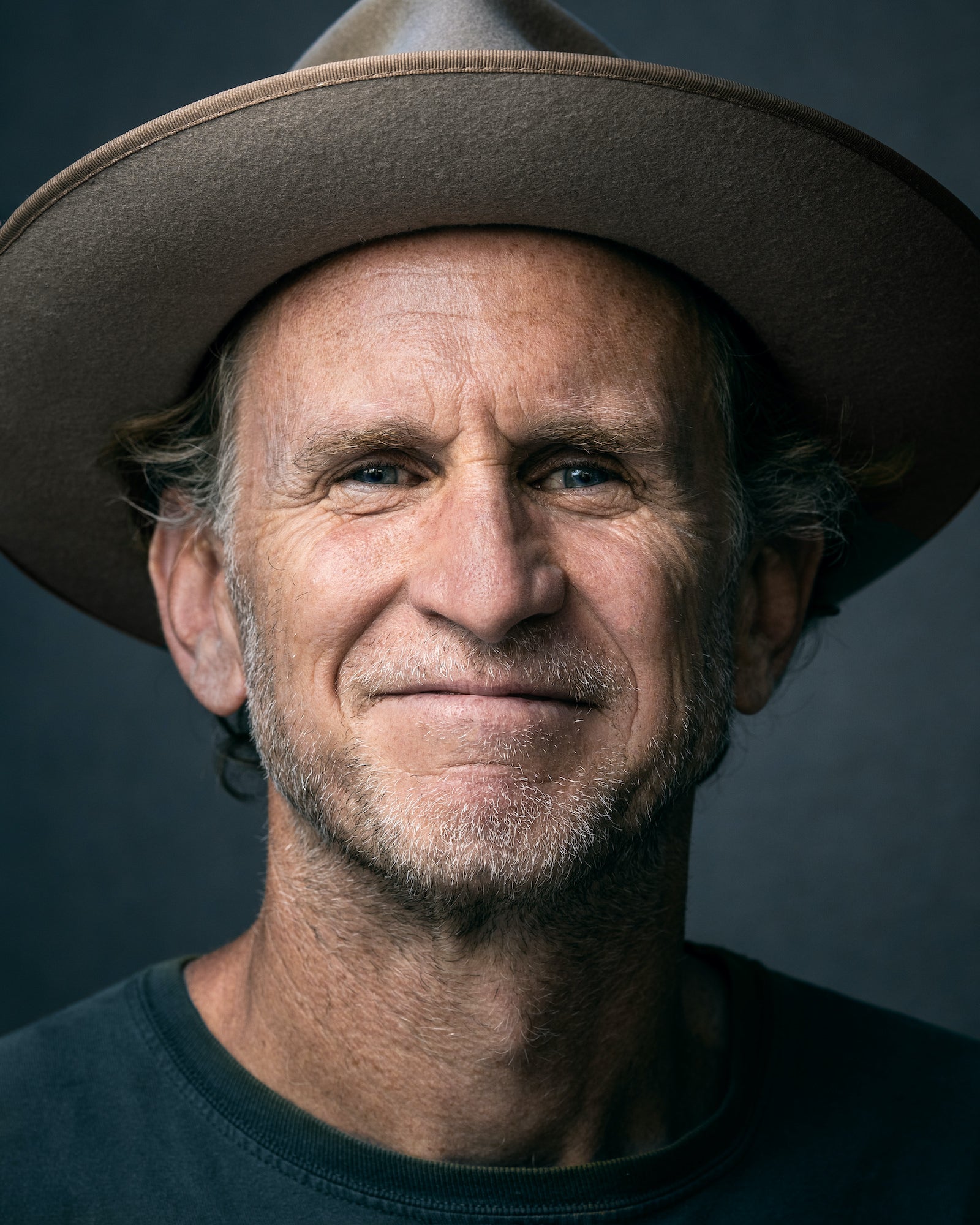 Photo by Chris Orwig. Sony Alpha 7R IV. Sony 85mm f/1.4 G Master. 1/320-sec., f/4
"This 'self-portrait' was a collaboration with my 10-year-old daughter Elsie."
"This is my favorite image of the year because of how it was captured and what it means and represents to me. I was setting up some lights on the driveway to test out an idea for an upcoming shoot. I asked my 10 year old daughter if she would be the subject. Then I asked if she would photograph me. I quickly told her how to hold the camera and what button to push and this image is the result. I was blown away! It's a rare moment that I'm in front of the lens and I'm so proud of her for capturing such a meaningful frame. It's a small moment captured in time that is full of so much. And I think this is why I love photography so much. The potential is there and the gear is so good that you don't have to worry about it anymore. Instead, you can focus on making that connection and creating meaningful art no matter how old you are!"
Me Ra Koh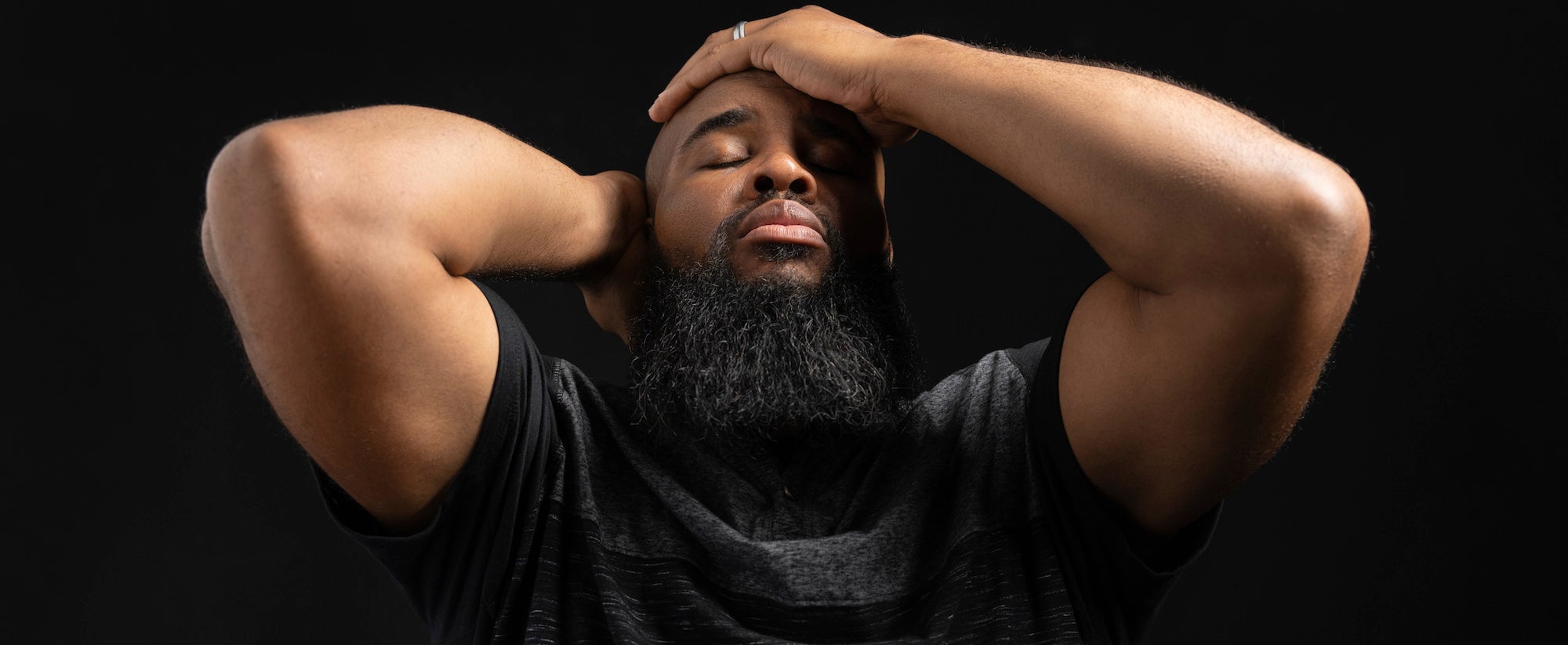 Photo by Me Ra Koh. Sony Alpha 1. Sony 24-70mm f/2.8 G Master II. 1/100-sec., f/3.5, ISO 100
"My hands trembled as I took this photo. Standing tall at 6'8, a college graduate who played semi-pro basketball, married to the love of his life, Jajuan Winesberrry's future was full of endless possibilities. Then he was diagnosed bipolar. 'Can we go back to that day you checked yourself into the psychiatric ward in 2012?,' I asked. I remember feeling a deep peace in the studio, a safety that held us all. 'Remembering how your brain felt, how your mind was being bombarded with such extreme thoughts, can you hold your head going back to that place of vulnerability?' Jajuan looked at his wife and then at me with the same kind eyes. He nodded yes. Then tilting his head back, eyes closed, he held his head. And his heart went back to 2012."
"I sat down on the floor and shot up at him because I wanted to capture how strong Jajuan is physically–the juxtaposition of his physical strength and mental illness living simultaneously within him. He played semi-pro basketball. When he walks in the front door, he has to duck because of how tall he is. His biceps are defined from his consistent workout regimen."
"I'll never forget him saying 'Just because my disability isn't seen doesn't make it less disruptive.' He gave us a window into what his pain on the inside feels like when his mind is racing between light and shadows. We both felt this moment drop in the studio. I put down my camera to wipe the tears from my eyes. He looked at me and nodded again. We didn't just take a portrait, together we created and captured a visual gift that will give to so many who are in pain, fighting to overcome mental illness in the African American community. They will see the raw emotion on Jajuan's face and instantly know they are not alone. When his book, Hiding in Plain Sight, comes out, it's going to bring such hope and healing."
"Jajuan wants his daughters to see who their daddy is. For them to have a visual representation he can use to explain what he chooses to overcome every day.'I asked my six year old what her thoughts were (when she saw her dad's Rising Phoenix wall art). She gave it two thumbs up! I love it!,' she said."
"As I look at the wall art everyday I am amazed at what I see. I see someone who has overcome overwhelming obstacles,' said Jajuan. 'So much of what I want to share with others is layered in those images. I think of it like an awakening. What was captured, and the story it embodies is looking to be revealed. An awakening of the side of me that is ready to step into my assignment. It is a part of me that I've only had glimpses of in the past—but now I boldly embrace this is my story. I want others to know that 'Still I Rise.'" See the rest of Jajuan's Rising Phoenix Portraits and Story.