We asked our Sony Artisans Of Imagery and Alpha Imaging Collective to submit their most meaningful images of 2022 and let's just say...they understood the assignment! This week we'll be counting down to the end of the year with a selection of the submitted photos along with the story behind each one. See Part 1 below featuring breathtaking adventure, travel, landscape and astro images from Gary Hart, Autumn Schrock, Chris Burkard, Sapna Reddy, Drew Geraci, Nate Luebbe, Mike Meyers, Ben Moon, Thibault Roland, Eric Ward, Max Boncina and Scott Kranz, and stay tuned to Alpha Universe this week for more.
We're counting down to the end of the year with a selection of the most meaningful images taken by our Sony Artisans Of Imagery and Alpha Imaging Collective in 2022.
Gary Hart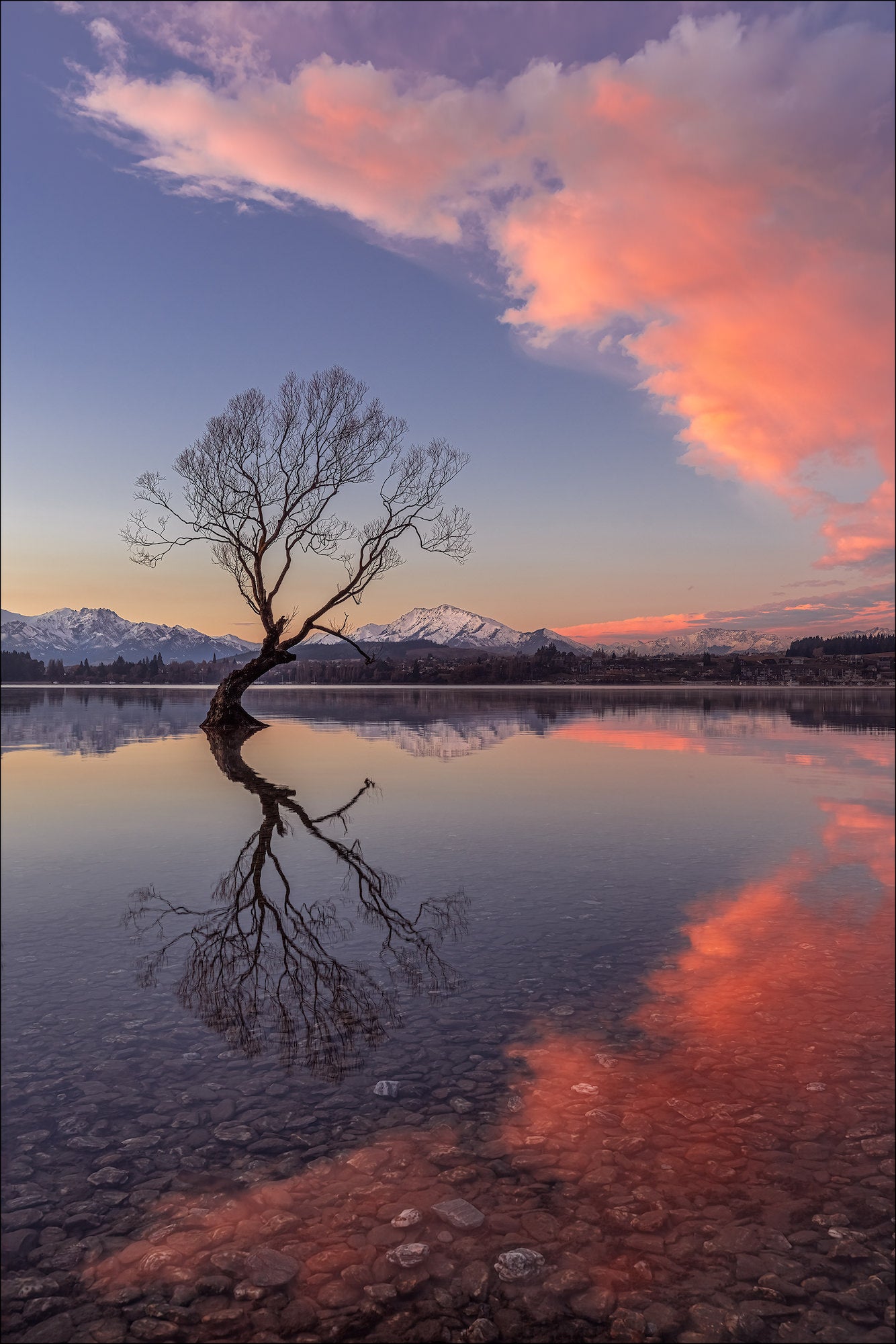 Photo by Gary Hart. Sony Alpha 7R IV. Sony 12-24mm f/2.8 G Master. 1/5-sec., f/11, ISO 100
"Don Smith and I were in New Zealand for our annual South Island winter workshop. Normally we take our group out to Wanaka Willow tree for sunrise, but since this is a highlight destination, and the clouds were lining up for colorful sunset, we came out here for sunset too. I started with my Sony 24-105 f/4 G lens on my Sony Alpha 7R IV to compress the distance between the tree and the snowy peaks, but when color started to stretch across the sky, I switched to my Sony 12-24mm f/2.8 G lens. The reflection this evening was so perfect, I raced a hundred yards or so up the lakeshore to get in position to frame the tree with the pink clouds. Once there, I loved the way the lakebed looked like a mosaic beneath the pristine water, so I dropped my tripod as low as it would go to emphasize the rocks in my foreground."
"The New Zealand winter workshop Don Smith and I do is probably my favorite trip each year. To my extreme disappointment, we lost New Zealand to Covid in 2020 and 2021, and it looked like we were going to lose it again in 2022. But when the New Zealand government suddenly opened their borders to American tourists several months ahead of schedule, Don and I scrambled and managed to save the trip. Lake Wanaka and its lone willow tree, arguably the most photographed tree in the world, are a New Zealand workshop highlight, but I was nervous about returning because several branches had been removed by vandals since our previous visit and I wasn't sure what we'd find. Though the damage was clearly visible, I was thrilled to find that this solitary tree's indomitable spirit remained. This sunset on the evening of our return was a bonus that felt like a gift from Nature."
Autumn Schrock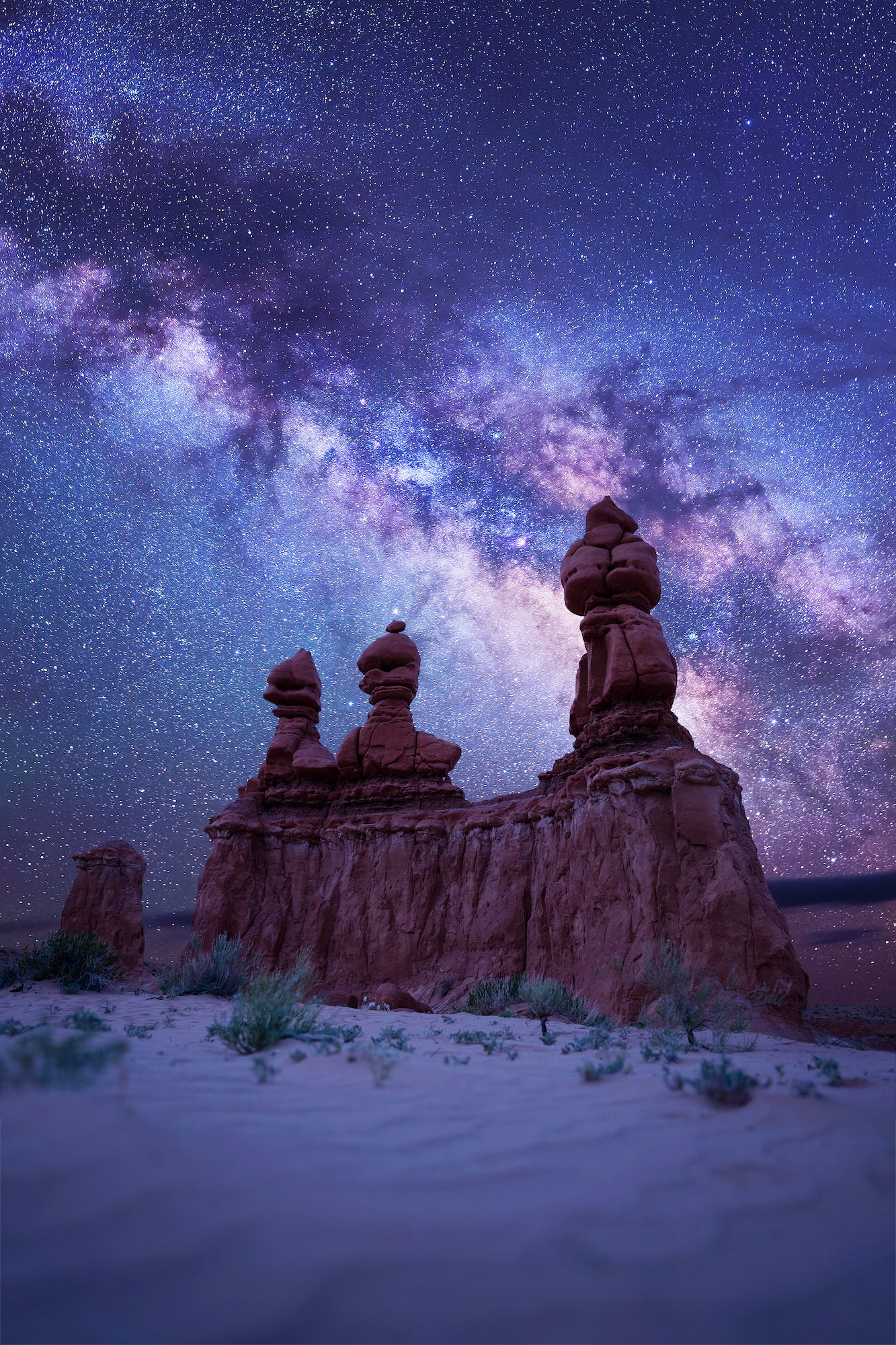 Photo by Autumn Schrock. Sony Alpha 1. Sony 20mm f/1.8 G. 1/400-sec., f/1.8, ISO 125
"The Three Sisters is the most iconic rock formation in Goblin Valley State Park, Utah. I've been to this location several times and hadn't been able to capture a shot that I thought did these towering hoodoos justice. This is my favorite angle of them but it is looking north, so the Milky Way core doesn't line up. I thought it would make for a good composition to place the Milky Way core behind them here, and I'm pleased with how it turned out! I first took the foreground shot during blue hour to keep as much detail as I could, and then I shot the Milky Way using a star tracker facing south later that night."
"There isn't anything necessarily spectacular to the story of how I got this shot, but it was one of those special nights under the stars that will stay with me forever. Any night spent under the stars is one that I cherish, but you know those moments where you just feel like you're right where you're meant to be? That indescribable feeling that makes your soul sing? This was one of those magical nights and one of the many reasons why I love photography so much."
Chris Burkard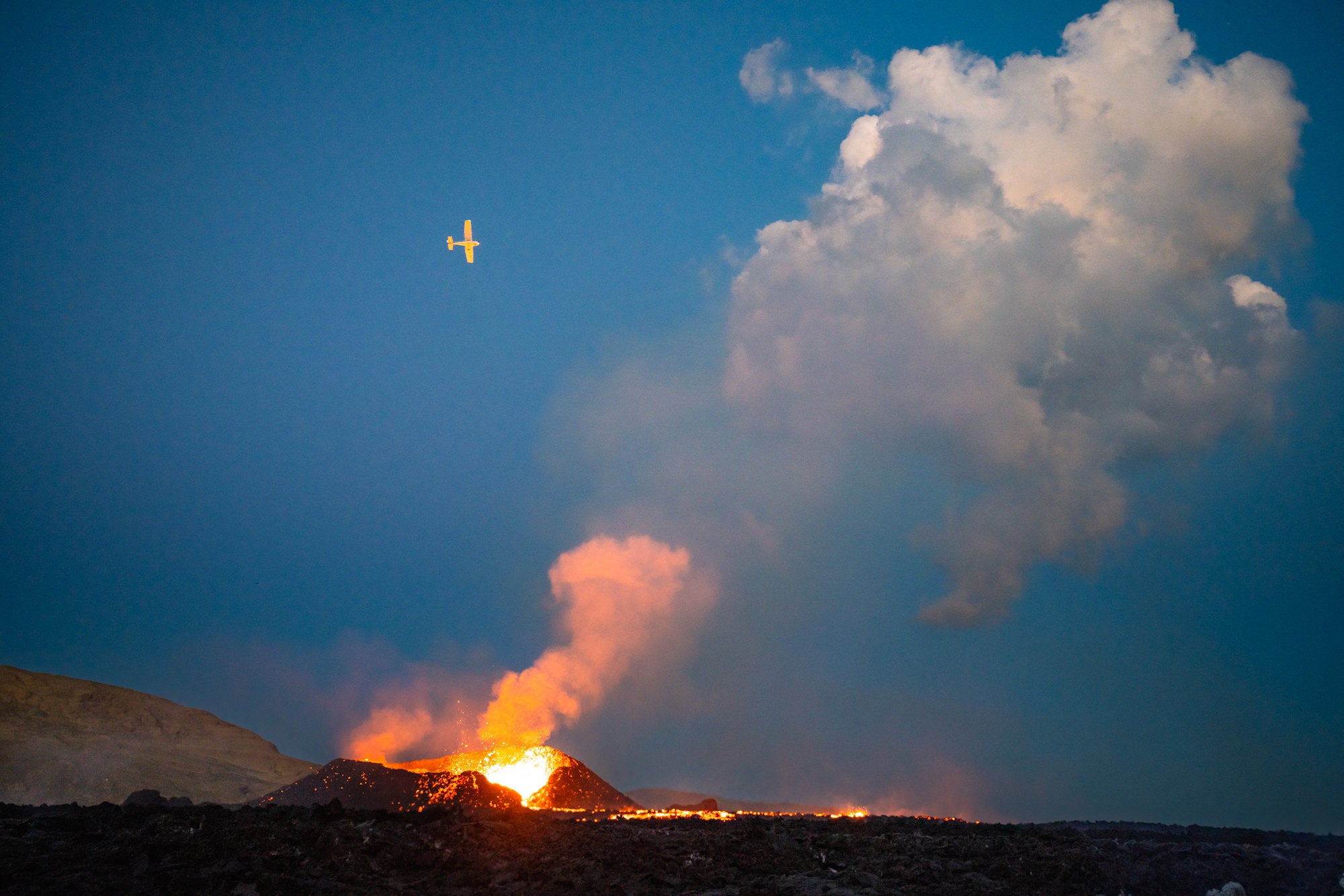 Photo by Chris Burkard. Sony Alpha 1. Sony 16-35mm f/2.8 G Master. 1/125-sec., f/2.8, ISO 640
"Near the end of my third day covering the Meradalir Eruption, the weather was clear - which meant that my friends would fly their small aircraft over the volcano, juxtaposing human ingenuity, curiosity even, with a dramatic natural phenomenon... perfect to photograph."
"It's rare that I find myself shooting alone these days - with minimal equipment in such a spontaneous setting, in this case, an unexpected eruption while spending the summer in Iceland with my family. It forced me to think back to shooting film and being very selective with what I shot. There was a real purity to this assignment. The last few days of the eruption also proved to be a very palpable reminder of my time flying with @volcanopilot, almost a natural tribute in his memory."
Sapna Reddy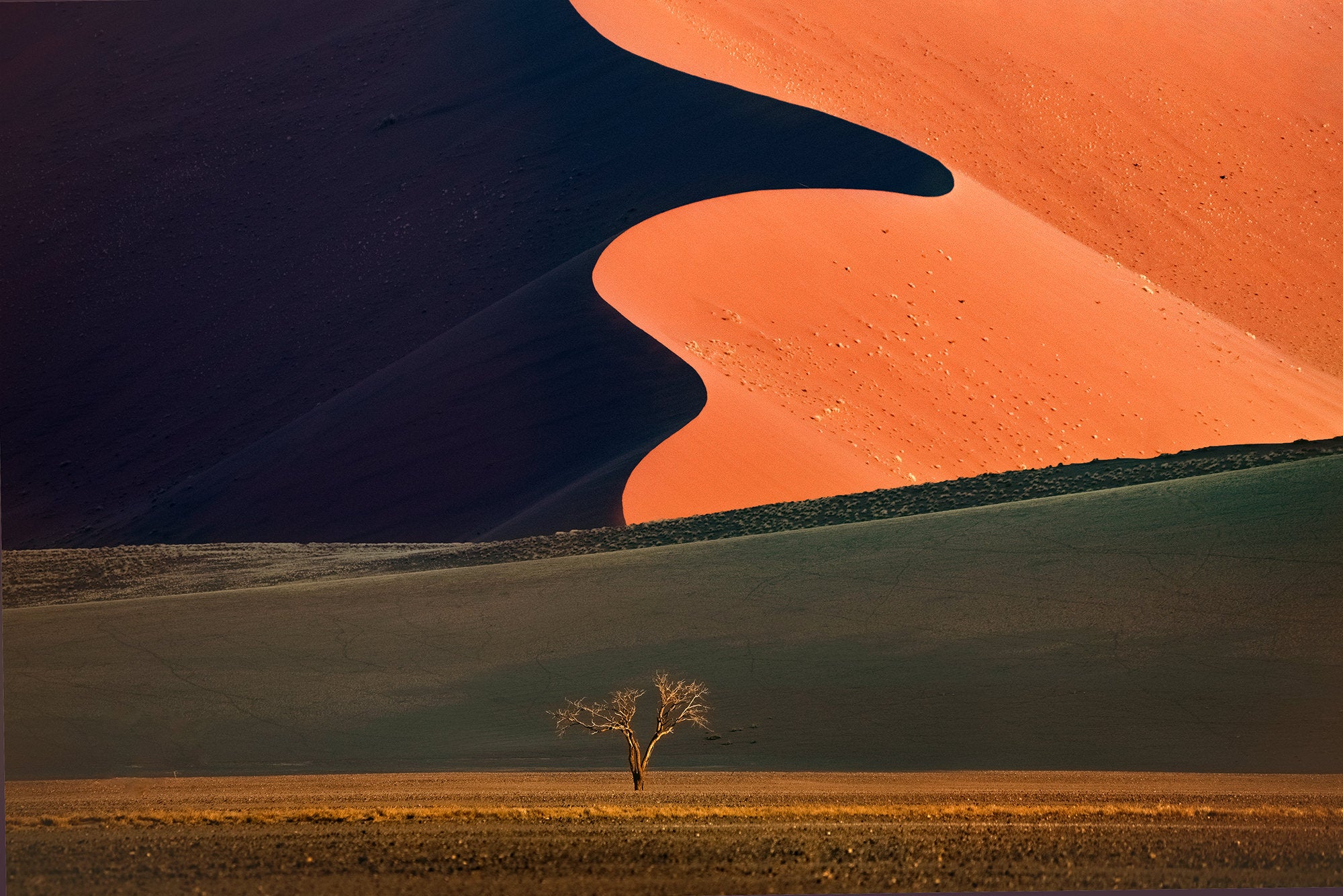 Photo by Sapna Reddy. Sony Alpha 1. Sony 200-600mm f/5.6-6.3 G. 1/350-sec., f/6.7, ISO 100
"In summer of 2022 I had my very first opportunity to step on to the African continent. I naturally chose to visit Namibia given its dramatic landscapes, the ethereal light and the relative solitude one gets to experience where the desert meets the ocean along the Skeleton Coast. My favorite location in Namibia was Sossusvlei. Salt pans, gigantic red sand dunes, and dramatic light resulted in many photographic opportunities."
"As photographers we are in search of daily miracles. When the light hits the landscape just right and you are fortunate enough to experience that moment. But such moments usually come at a price. One must be willing to step outside of the comfort zone, keep an open mind towards experiences and have the courage to explore strange new places. Am a strong believer that when we seek out special moments with a passion we invariably begin to enrich our lives and this image is a testament to that."
Drew Geraci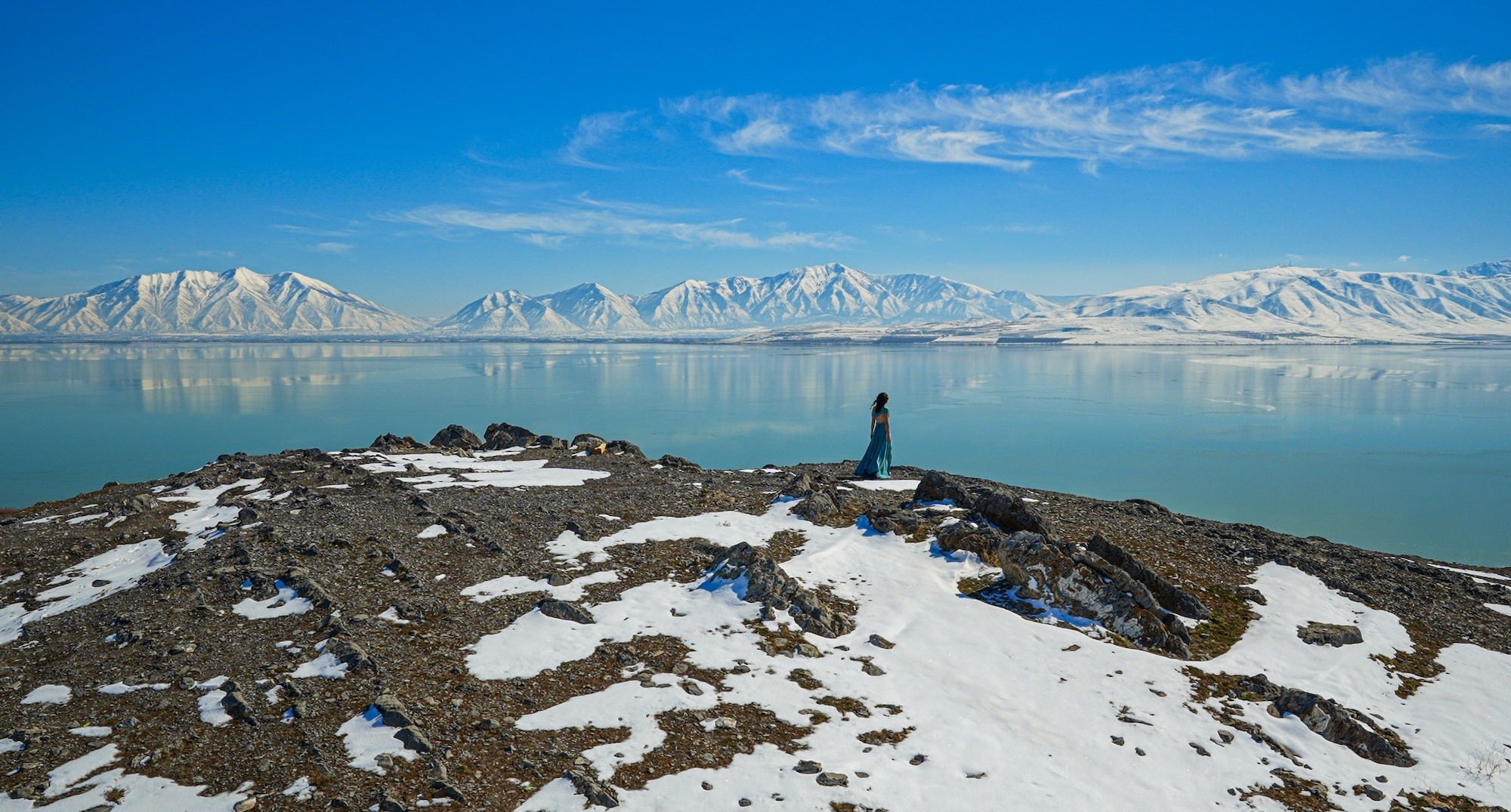 Photo by Drew Geraci. Sony Alpha 1. Sony 24mm f/1.4 G Master.
"I took the Sony Airpeak out into the frozen wastelands that Utah becomes in early February to capture this stunning image of our model (Autumn Schrock) as she stands like a flower blowing in the winter breeze."
"I've always wanted to capture epic aerial views of my subjects and for the first time in my career, I finally had the tools to do that. It's meaningful to me because it presents new opportunities to tell stories and to be creative from any height!"
Nate Luebbe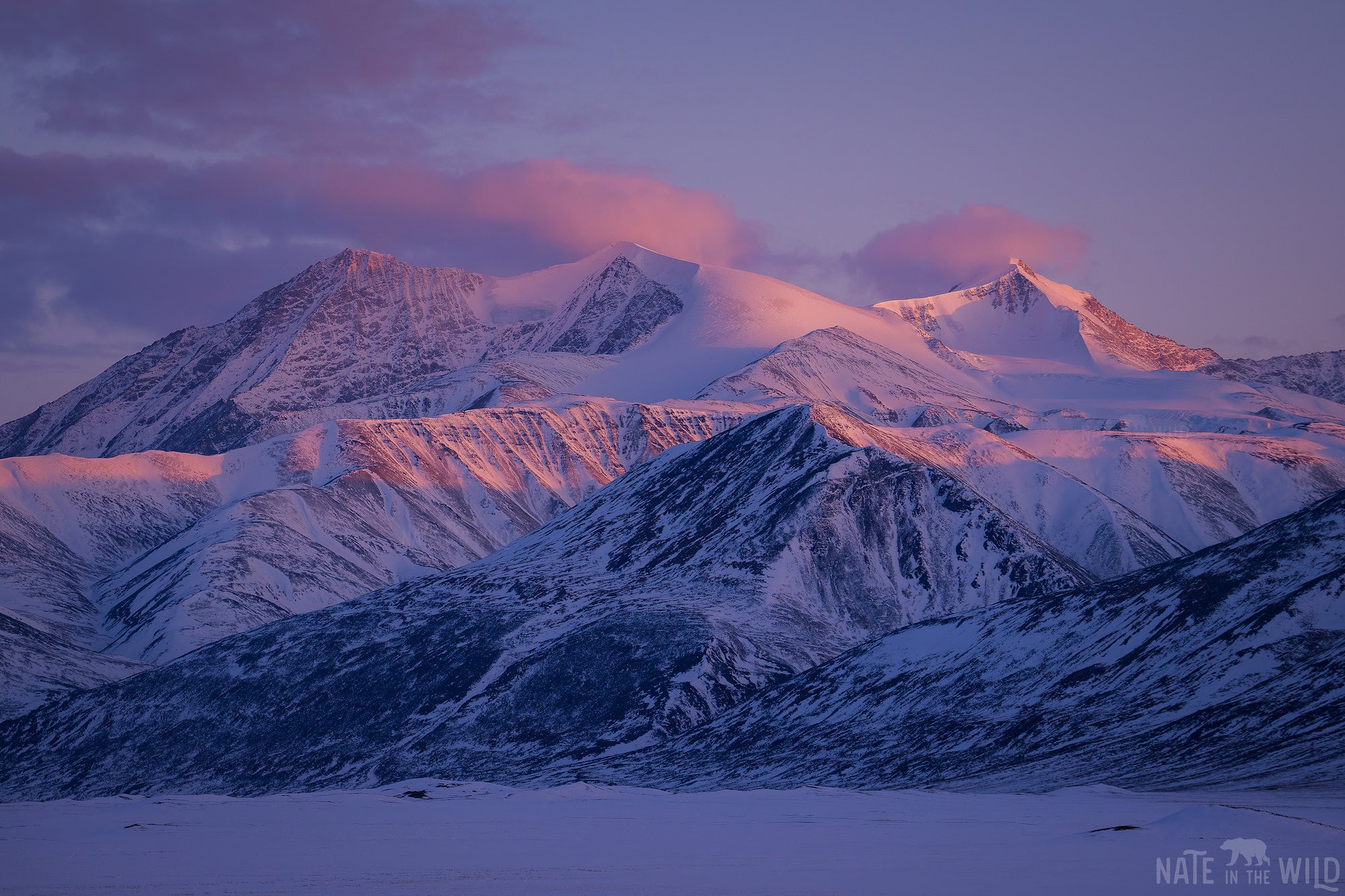 Photo by Nate Luebbe. Sony Alpha 1. Sony 70-200mm f/2.8 G Master.
"This was shot on day five of a two-week expedition through the Arctic National Wildlife Refuge in Northern Alaska. Since the sun never set for our entire trip (even in April), I stayed up late one night to watch the golden sunlight fade into twilight. The clouds and mountains turned a deep pink/purple and the colors seemed to last forever, perhaps one of the most memorable sunsets I've ever witnessed."
"It's meaningful to me for several reasons: first the sheer effort necessary to get to this location. Months of pre-production and planning and nearly a full week of backcountry travel through frozen arctic tundra just to stand in the location from which the shot was captured. This is also a meaningful image to me because this was from the biggest project of my career (to-date). My first time sitting in the director's chair for an expedition project, and my first expedition with world-class athletes. This entire project was a major growing and learning experience for me, and this image will forever be impactful for me as I remember this massive step forward in my life."
Mike Meyers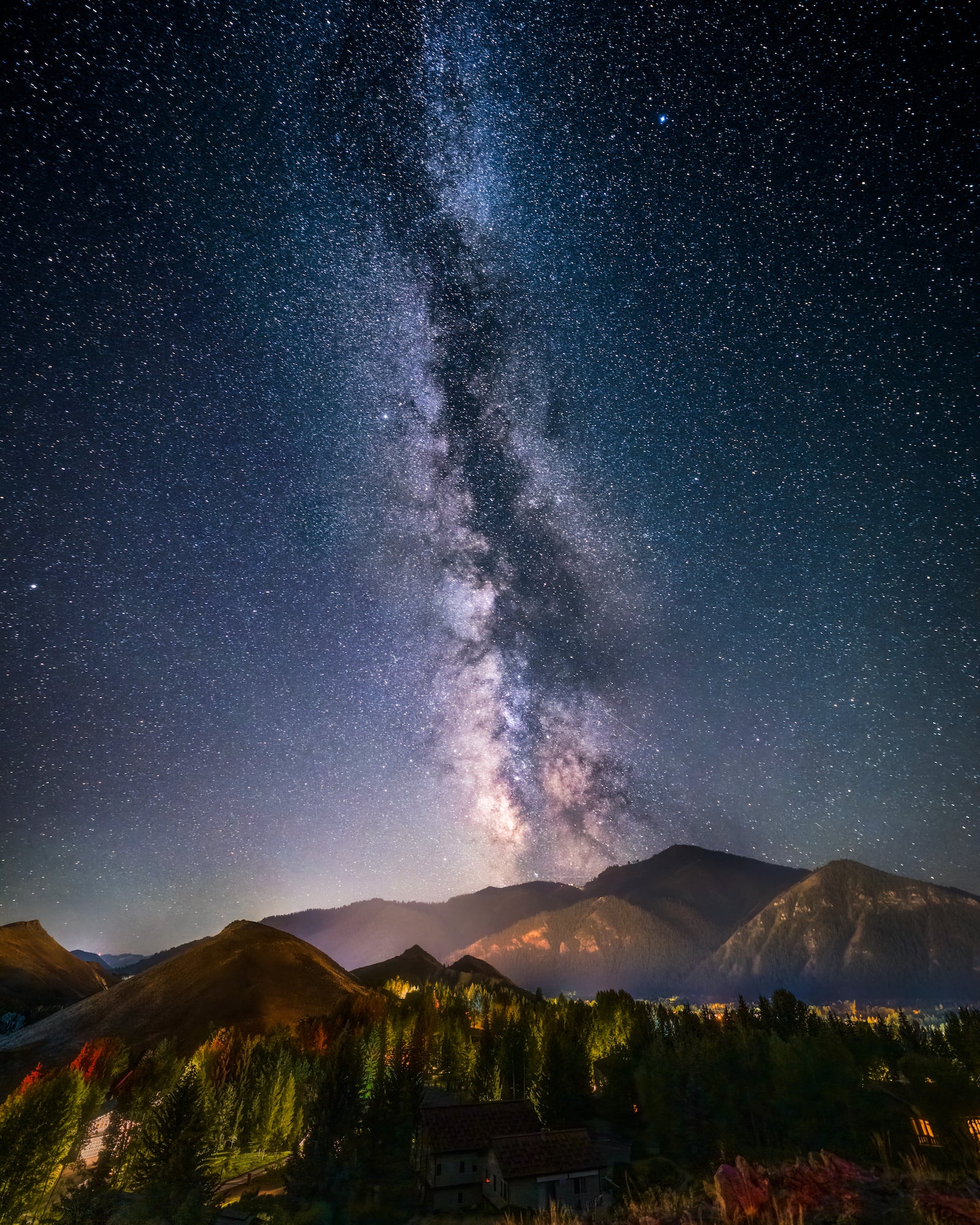 Photo by Mike Meyers. Sony Alpha 1. Sony 12-24mm f/2.8 G Master. 30-sec., f/2.8, ISO 4000
"This shot was taken on the first night of this year's Sony Kando trip to Sun Valley, Idaho. Nate Luebbe was holding a Milky Way workshop and Quay Hu, Dan Marker-Moore and I headed up to grab a few shots of the insane night skies there."
"The photo itself probably isn't my best of the year, but it's my favorite because it reminds me of the time I spent at Kando, hanging out with friends and dozens of other talented creators. Those few days were some of the best I had this year, and this image definitely recreates the experience for me. So for that reason, it's my favorite."
Ben Moon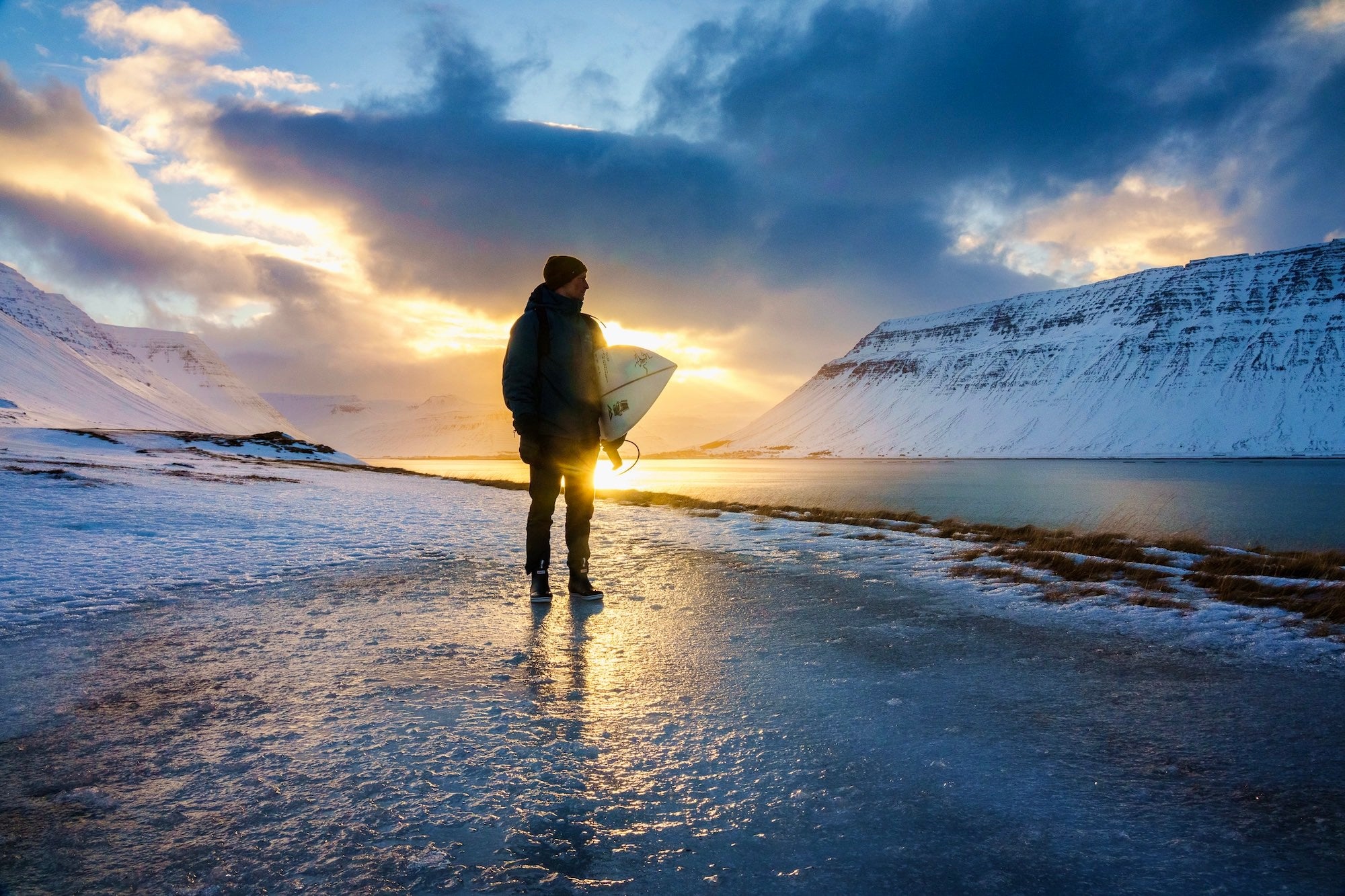 Photo by Ben Moon. Sony Alpha 1. Sony 24-105mm f/4 G. 1/250-sec., f/14, ISO 800
"I had just arrived in the Westfjords of Iceland to work on a monthlong film project, and the evening light started to go off. I loved how the colors reflected in the ice and I managed to fire off a few frames before it clouded over."
"I love this image because it was challenging to capture moments like this because the winter light in Iceland changed so rapidly, and also because it brings me back to the joys and hardships of making the film (Creation Theory) come to life."
Thibault Roland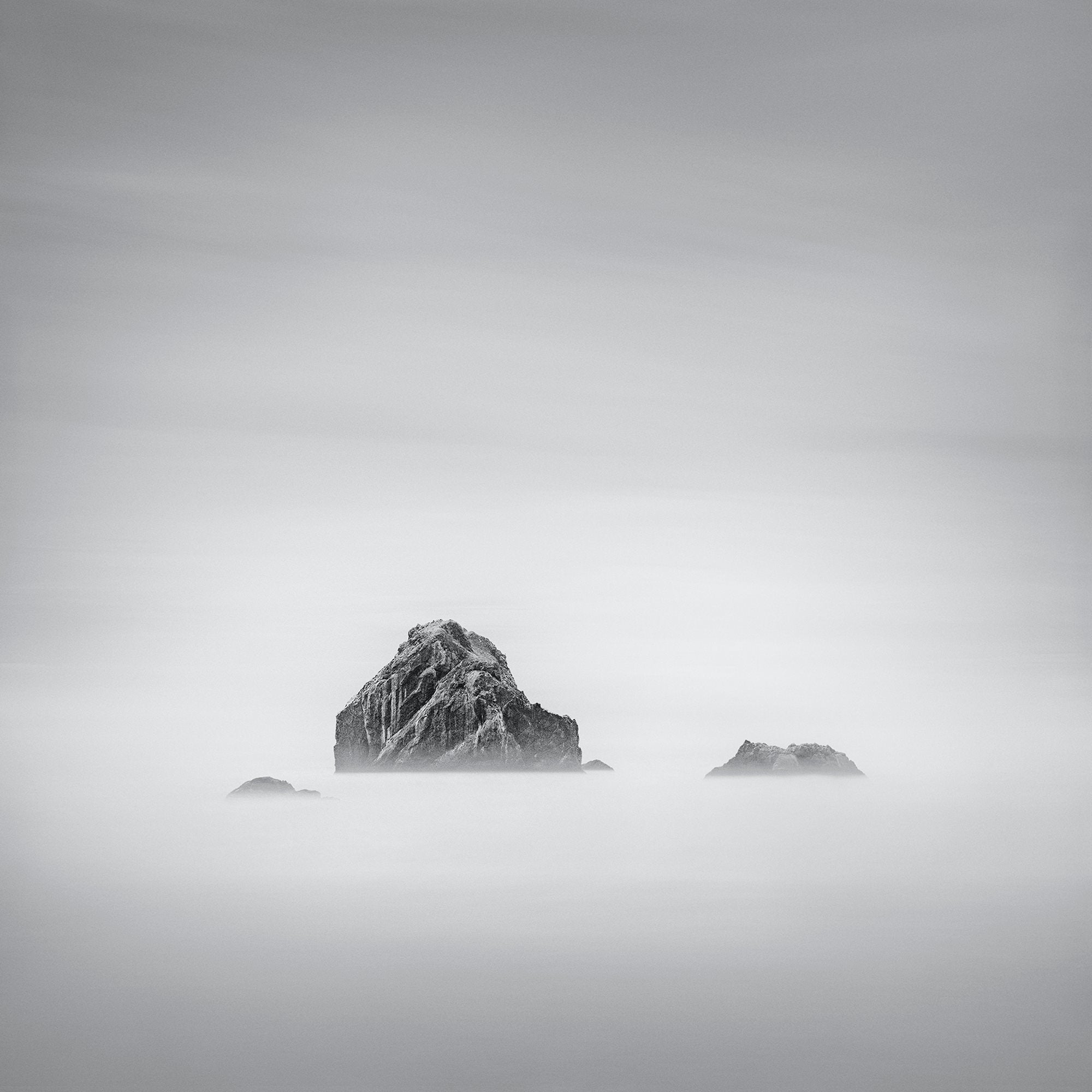 Photo by Thibault Roland. Sony Alpha 1. Sony 24-70mm f/2.8 G Master II. 168-sec., f/11, ISO 100
"This image was captured during the day time, using a very long exposure time (about 3 minutes) in order to blur out moving object (clouds and water) while keeping immobile objects perfectly sharp (rocks and island). Such a slow shutter speed requires the use of neutral density filters which cut out part of the light collected by the camera, therefore requiring more time to obtain a properly exposed photograph. For this particular image, I snapped a 16-stop ND filter on my Sony 24-70mm f/2.8 GM II, used a sturdy tripod to keep the camera stable, and a remote shutter trigger to start and stop the exposure. The 3-minute-long exposure turned the moving clouds into very soft streaks and the water into an ethereal mist that the rocks and island emerge from."
"I took this image in Bandon, Oregon in September. The reason it is so special to me is because a few months earlier my soon to be wife then and myself stopped in Bandon during our road trip to California, as we were driving there to get our marriage license. We tied the knot at the end of July, and every time I see this picture it reminds me of this very special trip."
Eric Ward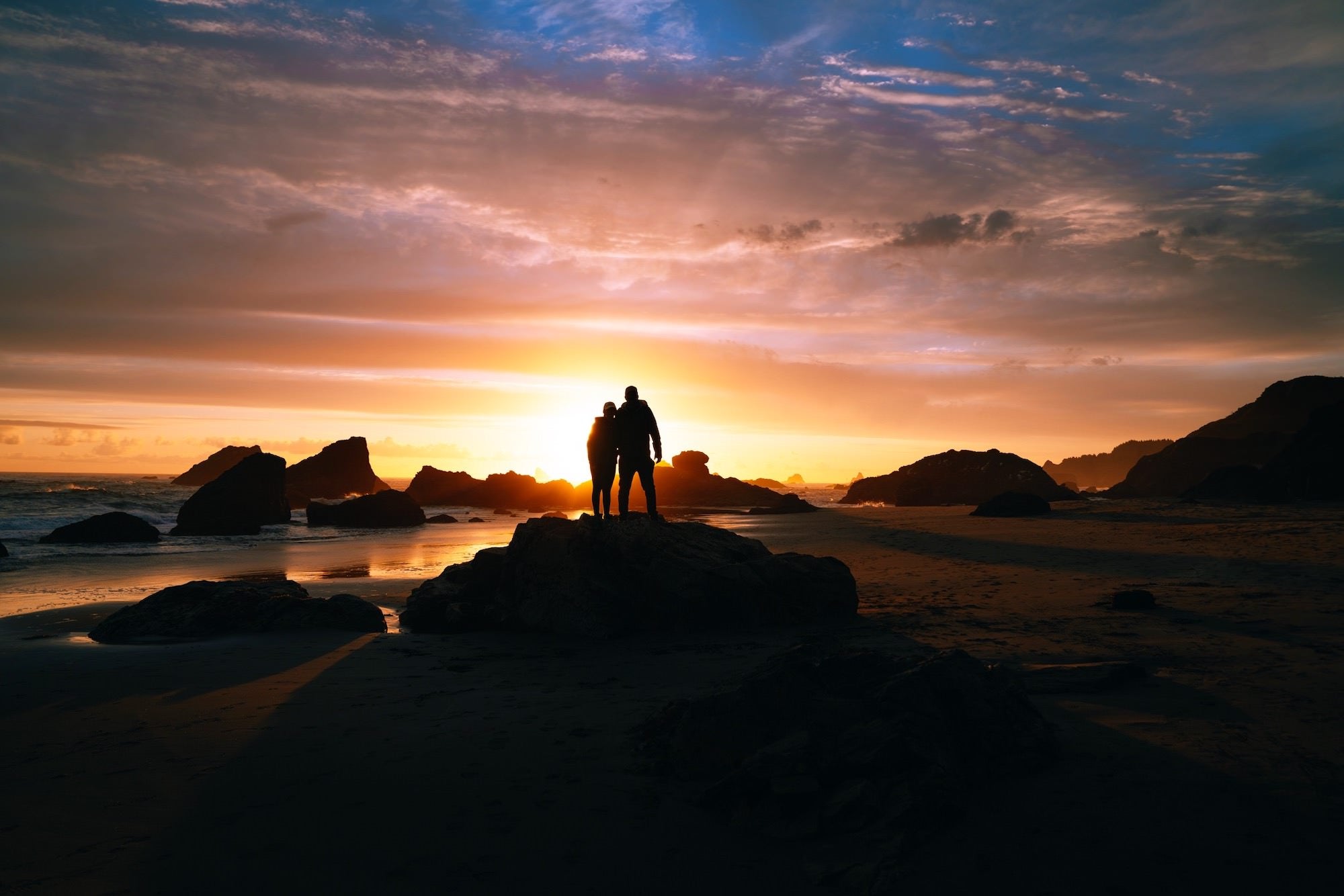 Photo by Eric Ward. Sony Alpha 7R III. Sony 24-70mm f/2.8 G Master. 1/400-sec., f/4.5, ISO 100
"This photo was taken at Sunset Beach along the Pacific coast in Southern Oregon. As I roamed the beach enjoying capturing silhouettes of strangers as they watched this amazing sunset unfold, I decided to focus more on one of my favorite subjects, which is my oldest daughter that I was on this trip with. We grabbed this photo of us just as the sky was showing off the most that night."
"My oldest daughter, Chelsea, had just graduated high school and I had told her that she could choose any location within the U.S. to visit over the summer and, as a graduation gift to her, I would take her there. Without any hesitation she chose the Oregon coast. We ended up visiting at the end of the summer and had the most amazing road trip for 8 days as we drove the boarder between Washington and Oregon, headed to the northern coast of Oregon and took our time exploring all along the entire Oregon coast. It was her first trip to the PNW and it was everything she had dreamed it would be. This final night provided us with the only sunset during the entire week, but the beauty of those moments together gave us memories we will never forget."
Max Boncina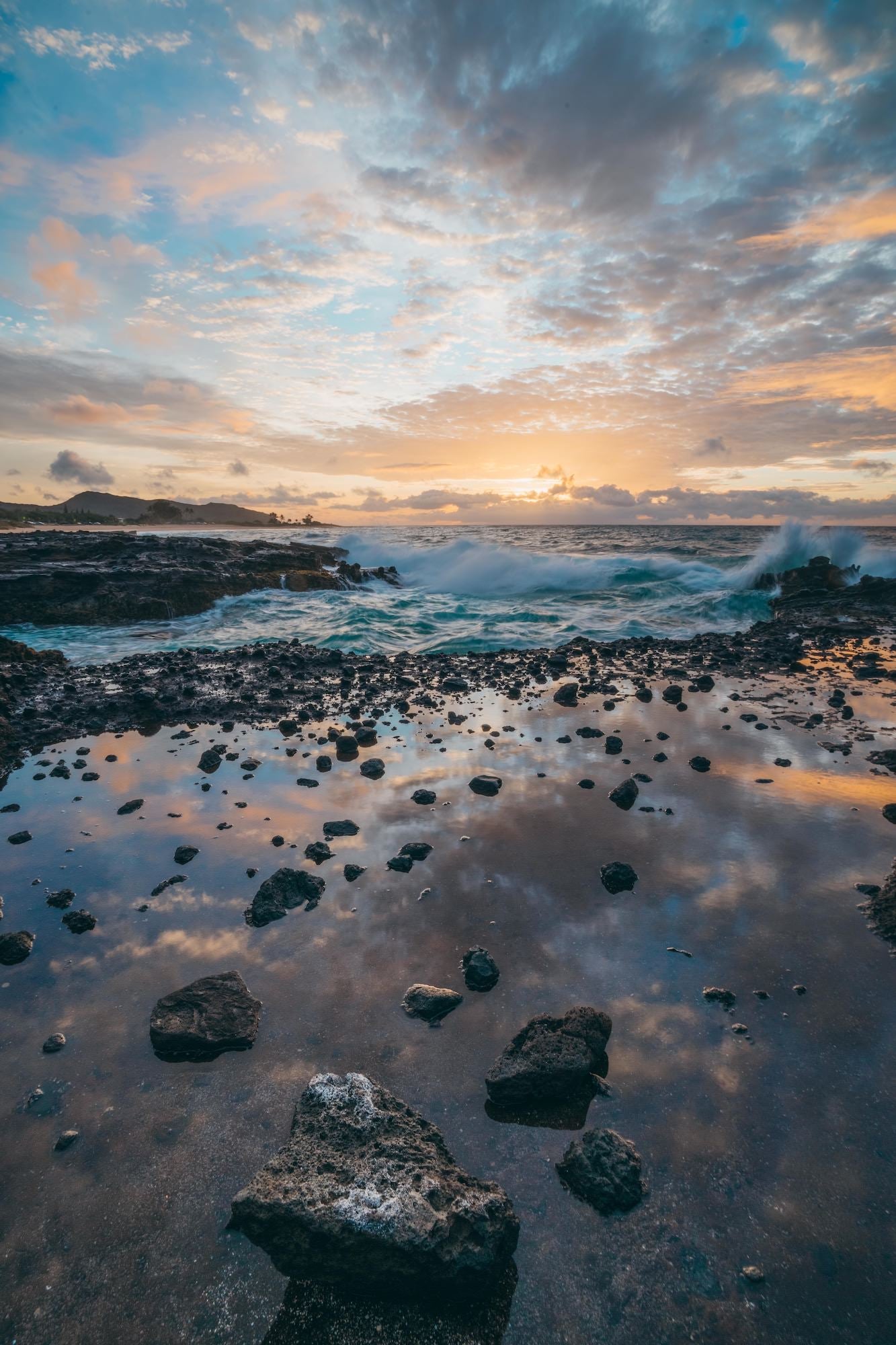 Photo by Max Boncina. Sony Alpha 1. Sony 16-35mm f/2.8 G Master. 1/20-sec., f/7, ISO 500
"As the dawn sun began to break the horizon, I tried to get as close to the edge of this beachside lava plateau as possible. The waves were crashing powerfully a few feet in front of me. The ocean spray kept speckling my lens, so I decided to get as low as possible and hopefully less wet. That was the moment I noticed this most sublime reflection through my viewfinder. Lastly, I lowered the shutter speed to make the waters beautifully blur."
"Not only was I in Hawaii for the very first time (for my daughter's Sweet Sixteen celebration) but I was fortunate to have my friend and fellow Alpha Collective member there with me. Anthony Castro lives in Oahu and had told me about this most epic spot for sunrise, Halona Beach Cove. We climbed down from the road, all the while the wind and the waves roaring around us. The black lava terrain in complete opposition to the turquoise waters below, and then the final act. The sun rose and revealed the most perfect sunrise. I was dumbstruck by the scene. After all, I am a New York City kid used to capturing images of steel skyscrapers and speeding taxis. As a photographer it simply did not get better than this."
Scott Kranz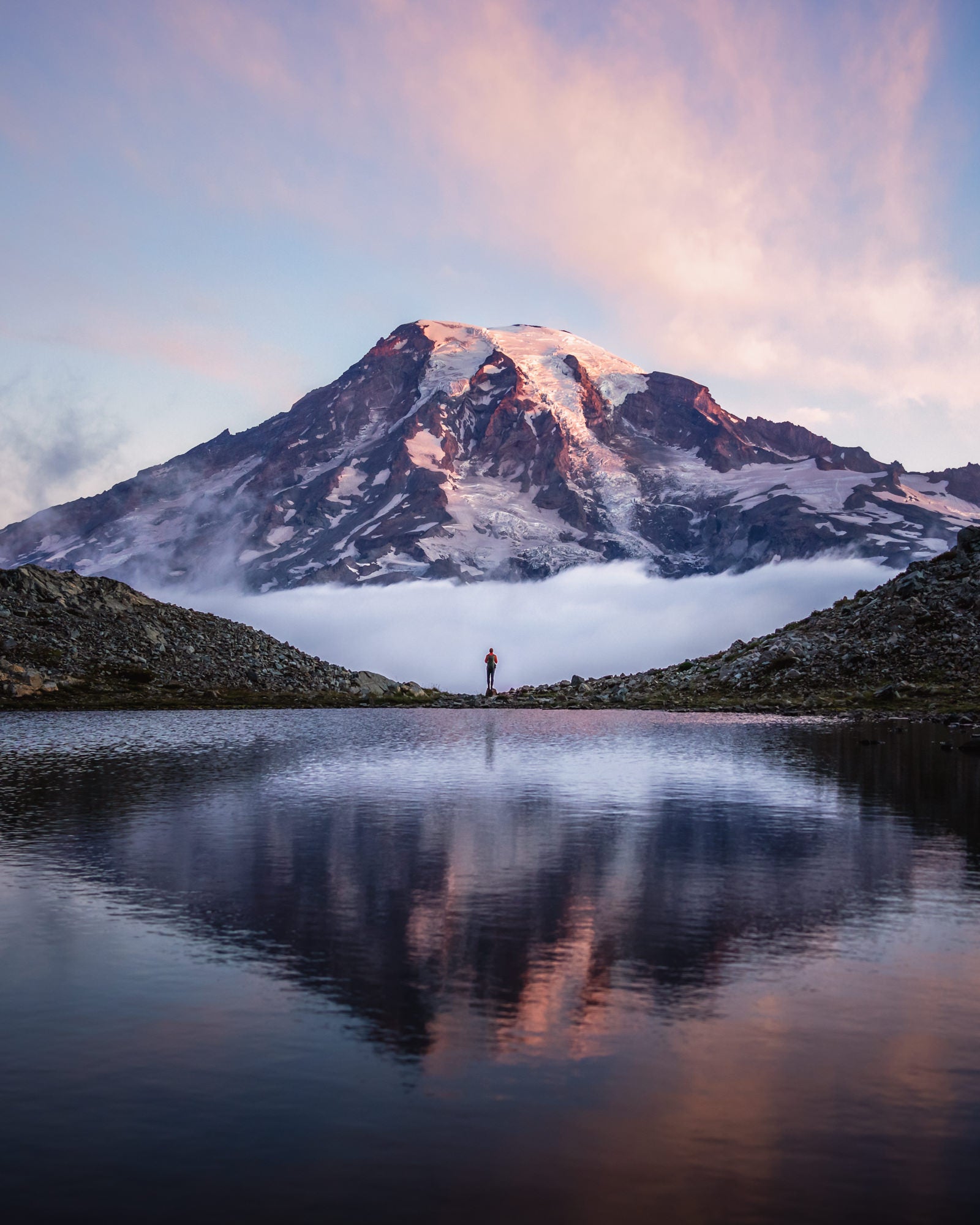 Photo by Scott Kranz. Sony Alpha 1. Sony 24-105mm f/4 G. 1/125-sec., f/4, ISO 400
"I'm fortunate to have one of our country's most majestic mountains and volcanoes in my big backyard: Mount Rainier. While visiting the national park this fall season on a solo scouting mission, I found myself driving the road to the trailhead in a thick cloud. But after my hike up to this beautiful tarn, I was able to climb above the low cloud layer and see this sight."
"This is one of my favorite images this year (honestly, it's hard to choose just one!) because it represents my internal and intimate experience and connection with my local landscape."