Brooke Shaden is a fine art photographer, focusing on surreal, whimsical, painterly self-portraiture. She puts herself into fantasy situations and uses the environment, the camera and her post-processing skills to create wholly original images. "I've always had a lot of trouble with fear, so my fantasy situations tend to deal directly with fears that I've always had, but with a positive, more hopeful spin."
Coming to still photography from a background that included film school, Shaden, a self-described shy person, found freedom in the camera. She explains, "I had studied film and, before that, I wanted to be a writer. When I picked up a camera, I felt like I could make a whole film, but in one still frame, without having to have a huge crew of people. That was really nice and just filled with freedom for me. I could do whatever I wanted."
As part of the Sony Artisans Of Imagery, Shaden had a special chance to use the new Sony α7R III before its unveiling. For her work with its rich detail and tonality, the camera seemed like an especially good fit, with its 15-stop dynamic range and AF system.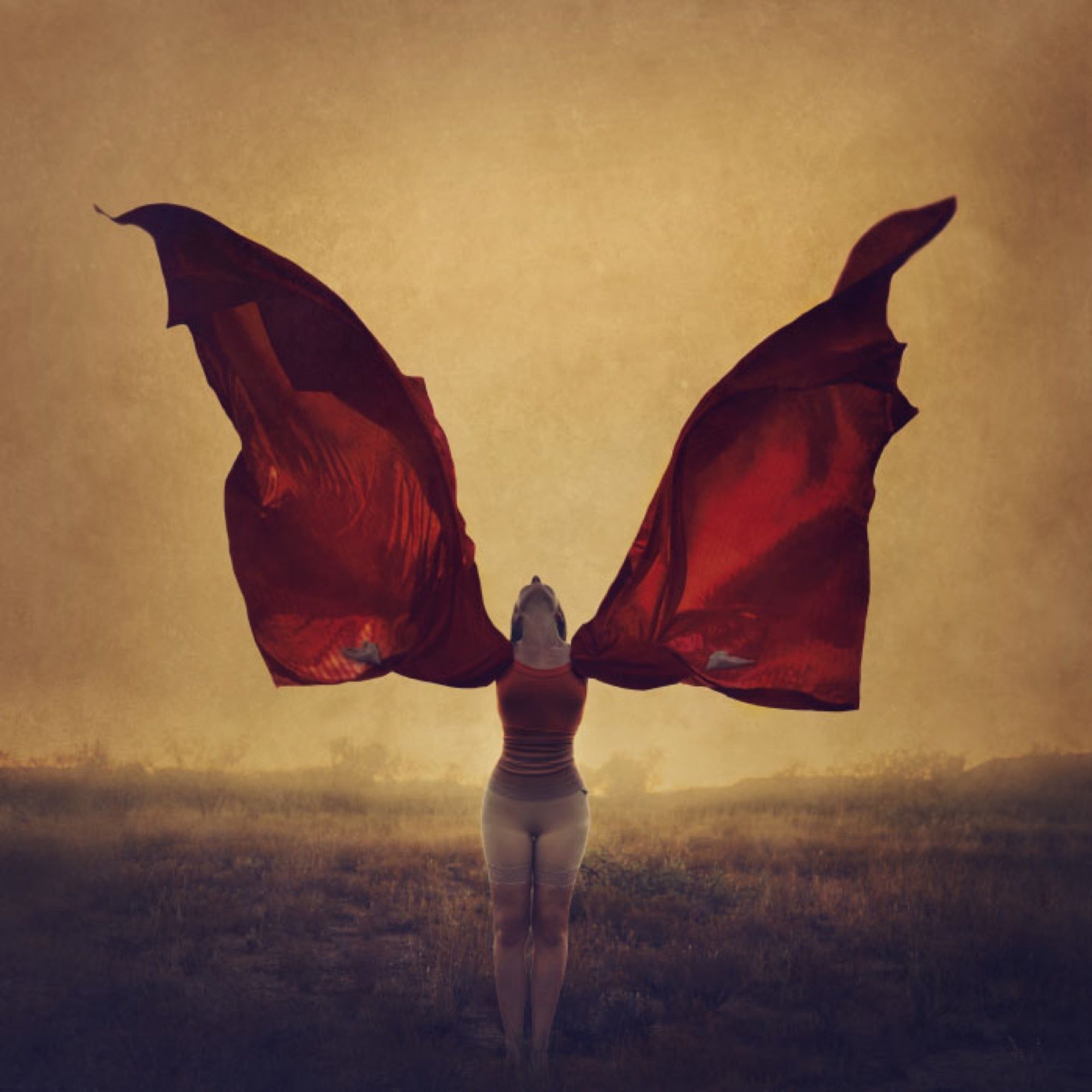 "In my short shooting experience with the α7R III, I set up my shot as I would normally do, and didn't know much about the camera at that point," Shaden says. "I found two things. One, that shooting went a lot faster for me, because I wasn't constantly changing the settings to deal with the lack of light that I was experiencing at magic hour. The light was diminishing, but I was able to keep my camera on the same settings, knowing that I could just pull those black points up later, and it went super smooth."
"The α7R III's 15 stops of dynamic range is perfect for me, because I shoot in really low light situations, from magic hour when the sun is going down, to my little, tiny bedroom with almost no light coming in. If I have the ability to work in those situations where I feel comfortable, and I know that I can pull those black points up and not lose any quality, that's going to give me the best possible print situation and creative process."
Shaden continues, "The other thing I found was about the auto focus. It was super, super fast so I was able to just click, click, click, click, and get it done really quickly. The image that I ended up creating has this flowing fabric in it, and a lot of moving parts, literally. That was a really good experience just seeing how fast I could stand in the middle of nowhere, click my remote, and catch that fabric moving in all different directions."
If you know Shaden, it might seem surprising that she would be invited to be an early tester of a camera. In describing herself, Shaden is not only a bit shy, but also decidedly not technically-minded. "I would say I'm eccentrically creative, and a little bit anti-technology," she explains. But it's just that anti-technology aspect of herself that makes her input so valuable. "It's so important to me to have a camera that I don't have to think so much about, that I can trust will get the job done for the type of work that I do."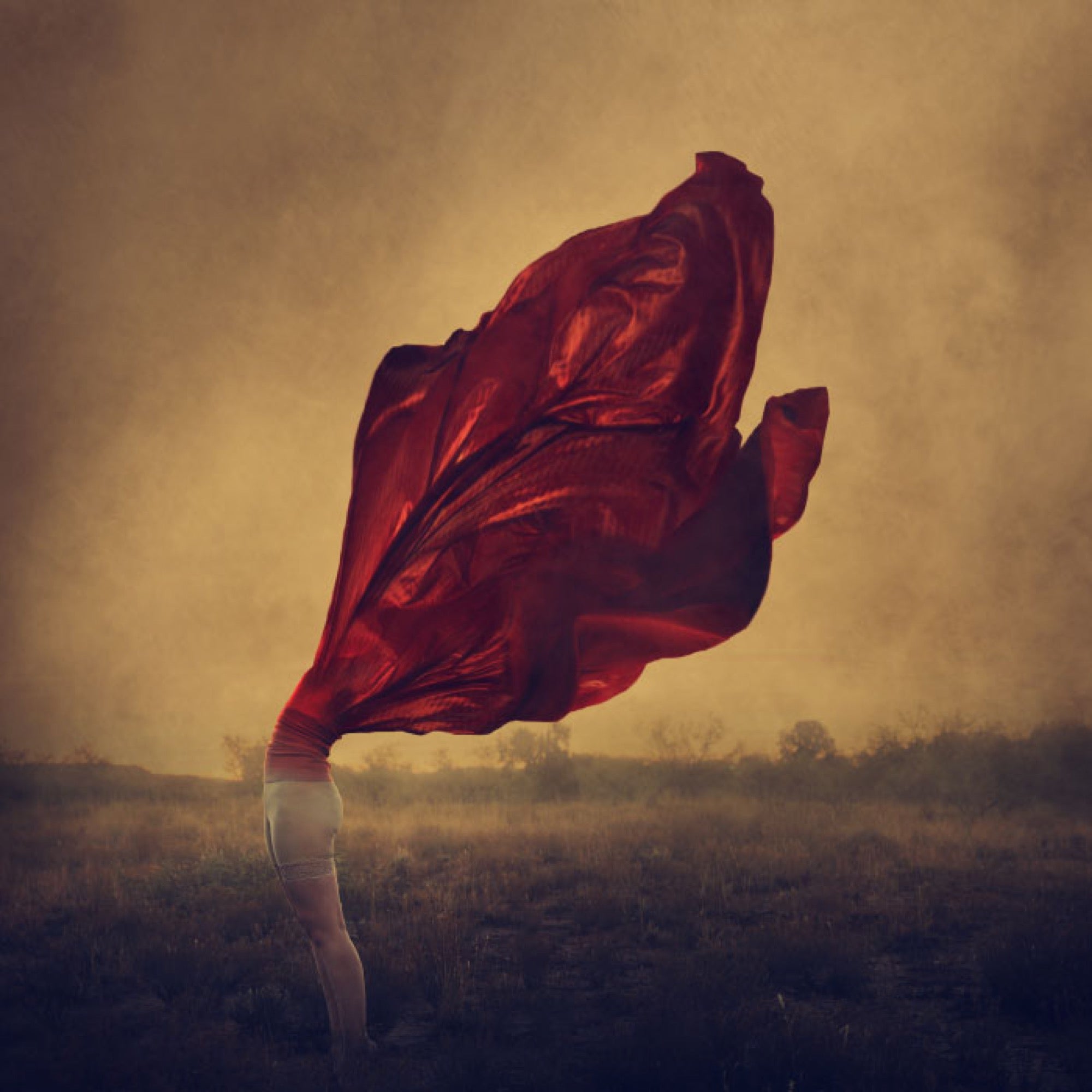 "In my journey as a photographer," Shaden says, "I've always felt this battle between camera and photographer. With this camera, the α7R III, it was probably the first time that I've ever gone out on a shoot and was able to just trust it. Trust that it would work for me, trust that the images that I got were going to give me what I needed in post to be able to go through to print. That is invaluable for someone like me who's not tech-focused. I was able to use this camera very intuitively and also trust that it would give me images that I can sell. I didn't have to worry about quality loss. I didn't have to worry about getting some technical thing set right. It all just came together really simply."
"For me, someone who's focused on concept and curiosity of imagination, I could really focus on those things, and that's paramount for my process."
Brooke Shaden is a Sony Artisan Of Imagery. See more about her here. You can follow her on Instagram @brookeshaden