Sanjay Suchak (@sanjaysuchak) is a photographer who wears many hats, one of which is being a tour photographer for the renowned Dave Matthews Band (DMB). When DMB decided it was time for new promotional photos with the entire band—something they hadn't done in years—they turned to Suchak, relying on his expertise to make it a reality. We caught up with him to delve deeper into the shoot and discover how he employed his camera's (a Sony Alpha 7R V) AI-powered autofocus to tackle specific challenges during the band's photography session. See the story of the cover shoot and a selection of Suchak's concert photographs below. You can also see more of Suchak's work in A Day In The Life Of A Music Photographer On Tour.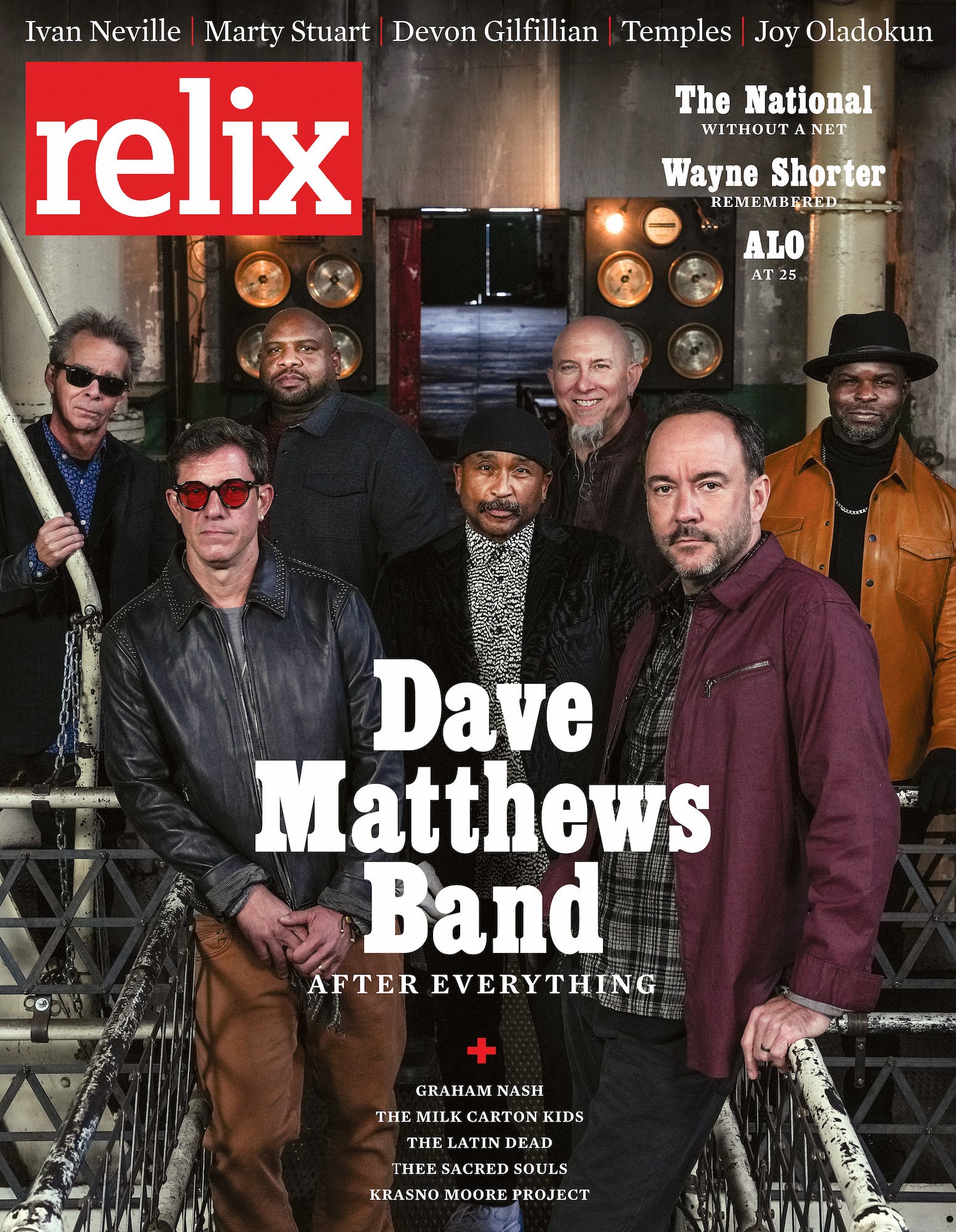 Dave Matthews Band. Relix Magazine Cover Photo by Sanjay Suchak. Sony Alpha 7R V. Sony 24-70mm f/2.8 G Master II. 1/100-sec., f/8, ISO 1250
From Dave Matthews Band's latest cover shoot to live shows and festivals, Sanjay Suchak explains how the Sony Alpha 7R V's AI-based autofocus helps him capture the music.
Finding Focus During A Multi-Person Band Shoot
After some research and scouting, the band and crew decided to have the photo shoot at the Georgetown Steam Plant in Seattle. "It was a giant abandoned structure that we rented," Suchak explains," and I knew from the beginning that lighting was going to be the challenge. We did have a lighting crew, but due to time constraints we opted for continuous lighting. That's when the capabilities of the camera really came into play."
Not only was he faced with difficult lighting at the shoot location, he also had to photograph an entire band together who, as he says, doesn't necessarily sit still. "This is where the Sony Alpha 7R V's predictive AI autofocus came into play. The band members would turn around to make jokes at each other and to have the AI keep focus on the composition was really amazing." Suchak had the camera paired with the Sony 24-70mm f/2.8 G Master II lens.
"The AI-based recognition was important, but at the same time it was sort of hard to notice because it just seemed very natural," he continues. "You have the guys in the band who are all different heights turning around and we're staggering them differently in the photo, and still it stuck with them and didn't dart away. It really helped me forget about the focus being such an important part of my process. It definitely gave me a level of ease and confidence when the band was moving around that the focus would nail every time, even if they turned their body completely away from me and then back again."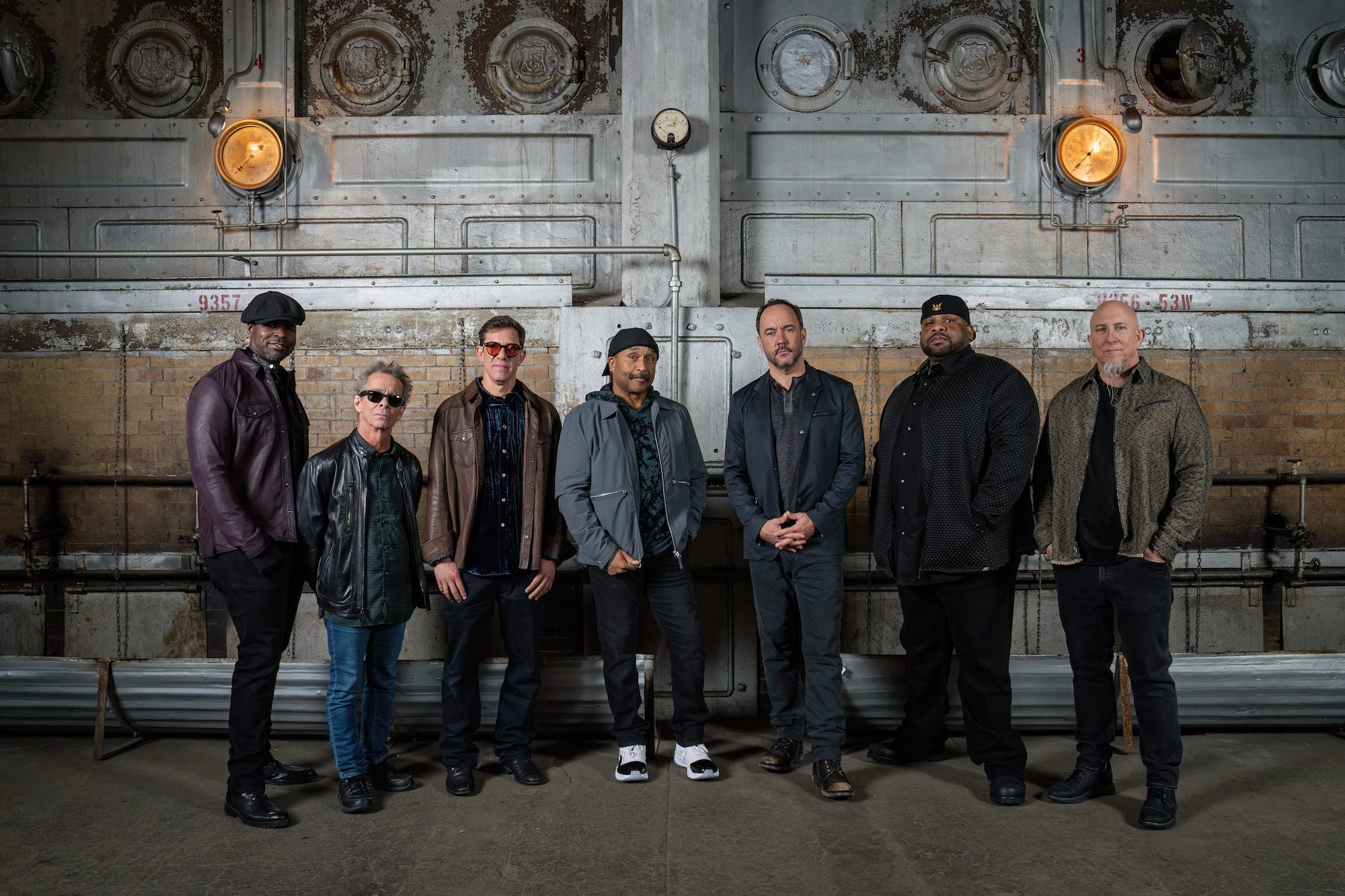 Dave Matthews Band. Photo by Sanjay Suchak. Sony Alpha 7R V. Sony 24-70mm f/2.8 G Master II. 1/250-sec., f/3.5, ISO 1250
Suchak also says the Sony Alpha 7R V is definitely not just a studio camera anymore, which he really likes. "It allows me to choose locations that were previously things I wouldn't consider," he says. "The in-body image stabilization, resolution and excellent handling of low light opens up the possibilities for where you can go."
Following The Action On Stage
Suchak has also had the opportunity to use the Sony Alpha 7R V at several live shows, where he's more familiar with using the Sony Alpha 1 and a trio of Sony Alpha 7R III cameras. "I was curious to see how the Sony Alpha 7R V held up to my experience with the R line from a few generations ago. First, all the same things I loved about the Sony Alpha 7R III held true with the Sony Alpha 7R V, the extra resolution, the quick AF and perfect FPS rate for concerts. I typically underexpose quite a bit, a holdover from when sensors weren't so forgiving with highlights. Once I started nailing that exposure, the colors I was getting and the skin tones were fantastic."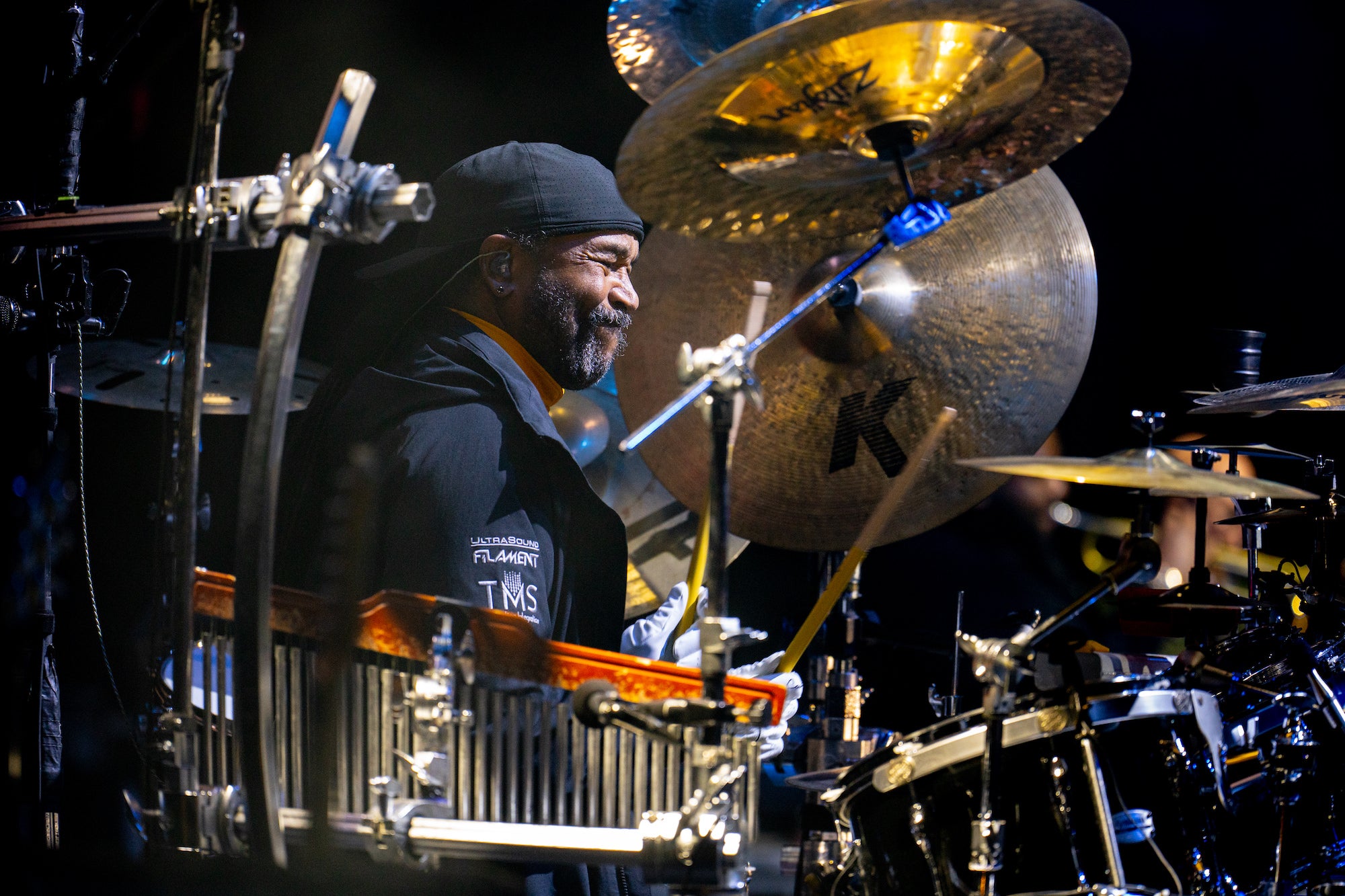 Dave Matthews Band. Photo by Sanjay Suchak. Sony Alpha 7R V. Sony 70-200mm f/2.8 G Master II. 1/500-sec., f/3.2, ISO 1600
He continues, "The real revelation for me though, was the AI autofocus. I didn't initially have high expectations that the AF would predict where the eyes would be in a rapidly changing dim concert environment. I thought it would help but perhaps not as much as on a fashion shoot. I was wrong, it worked perfectly. I quickly moved the Sony Alpha 7R V to my primary camera on the Sony 70-200mm f/2.8 G Master II for that reason and my Sony Alpha 1 handled the wider shots. Even with sunglasses on, at night, backlit on a dark concert stage, the AI helped find the eyes when the subject turned around. The end result? More hits and having to shoot many less frames per second to ensure I get my shot."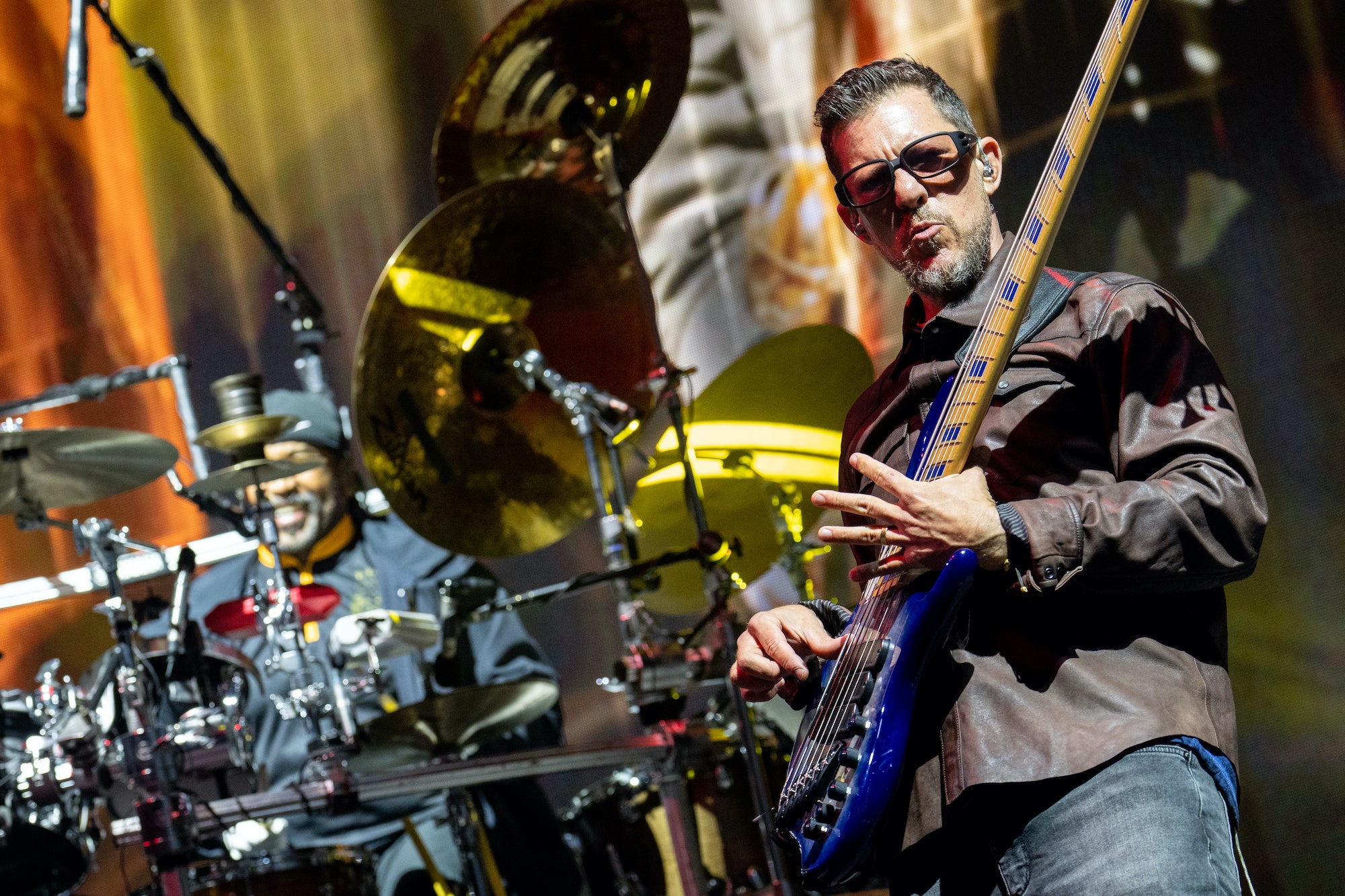 Dave Matthews Band. Photo by Sanjay Suchak. Sony Alpha 7R V. Sony 70-200mm f/2.8 G Master II. 1/500-sec., f/4, ISO 1600
Suchak found the Sony Alpha 7R V to be the perfect versatile option for his work, both in studio and on stage. "Is this a camera for the concert shooter? Probably not as designed, but it makes a really good one. If you're a photographer like me who doesn't restrict yourself to one area of work, being able to have a camera that can seamlessly move from my studio work to a concert is indispensable. This was a real winner for me."
See more of Sanjay Suchak's work on Instagram @sanjaysuchak.
Learn more about the Sony Alpha 7R V HERE.