Everyone loves background bokeh. Those beautiful defocused highlights that makes your subject pop and separate from the background. But what if we turn that formula around and defocus the foreground instead of the background? This technique is one of my favorites because it isolates the main subject and it has the potential to add depth to your compositions in a non-traditional way. It's not difficult to create the look. Just use a fast lens at a wide aperture (around f/1.4 - f/2.8), focus on a subject further afield, and make sure you leave room in your composition for a foreground element or two.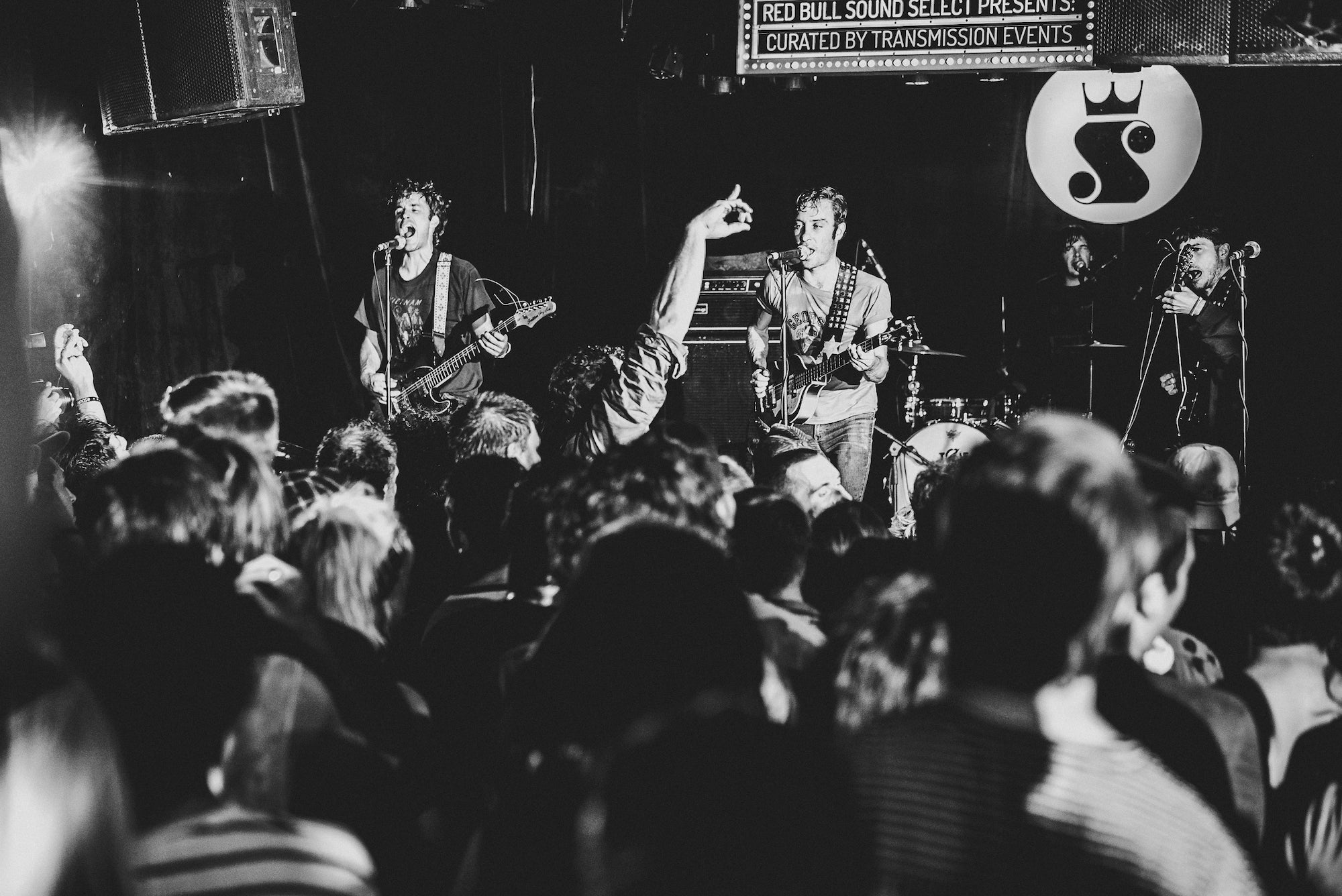 Sony α7S. Sony 55mm f/1.8 lens. 1/200-sec., f/2.2, ISO 1600. This first example is the most basic. I just lifted the camera over the crowd to focus on the Black Lips at a small club show in Austin, TX. Notice that there is no defocused background. All the blur is in the foreground.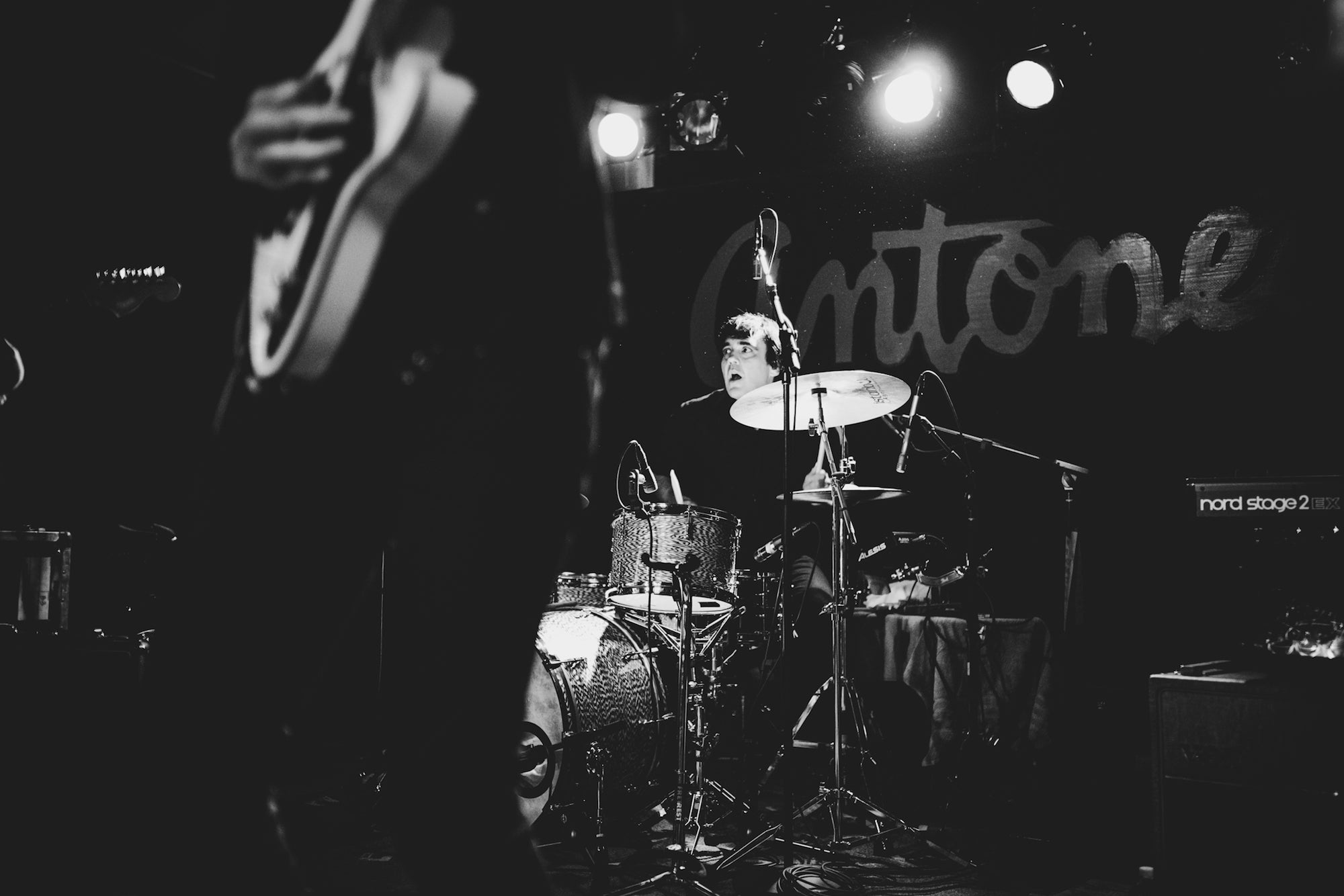 Sony α7R II. 35mm f/1.4 lens. 1/125-sec., f/2.0, ISO 1600. Here I didn't wait for Britt Daniel of the band Spoon to move out of the frame before capturing drummer Jim Eno in action. The impression of Britt's guitar adds a layer and some context to the composition without distracting from the subject.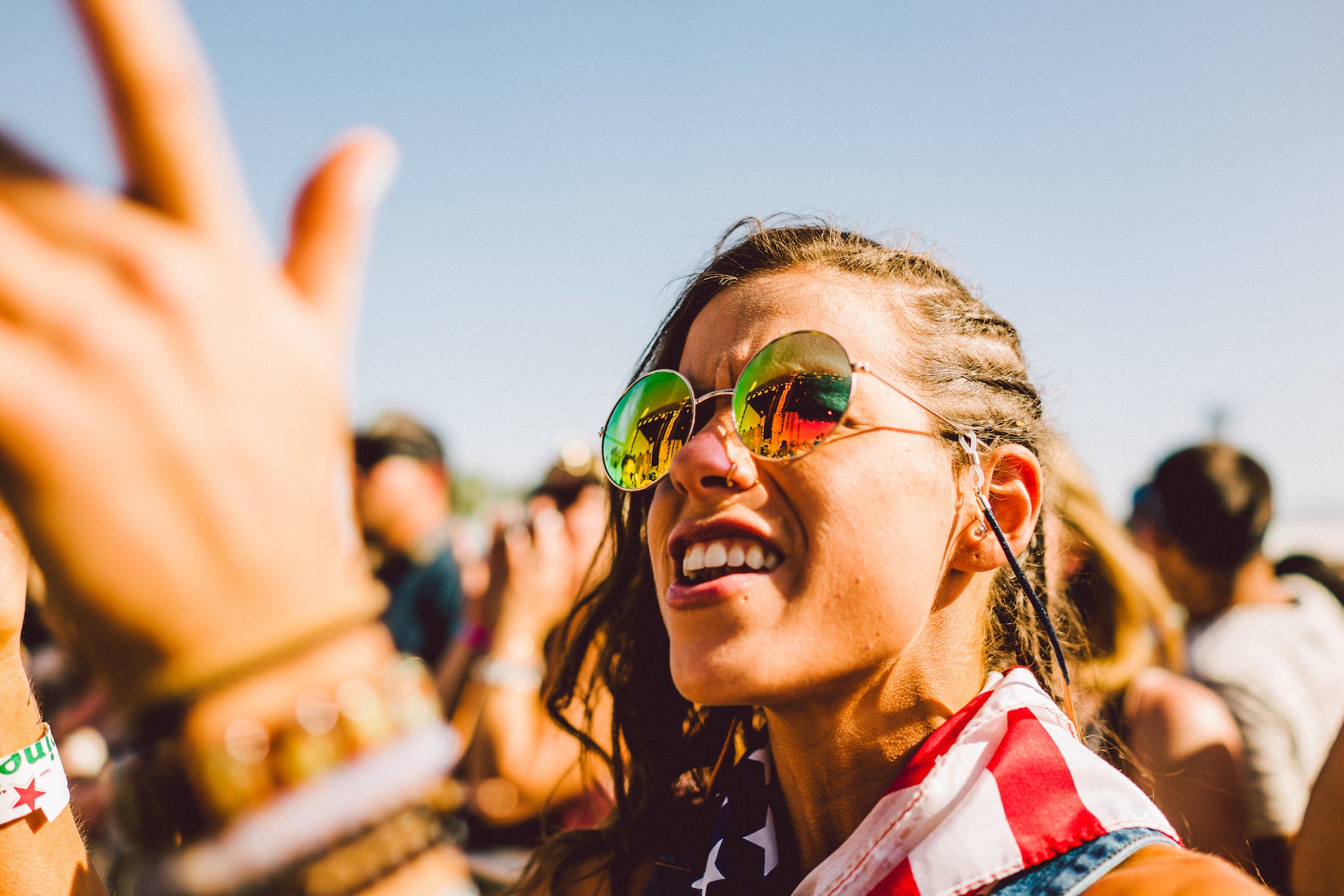 Sony RX1R II. 1/400-sec., f/2, ISO 50. You can even use this move with a portrait. I framed this fan at Coachella with room to include her defocused hand in the foreground, adding an extra element of depth.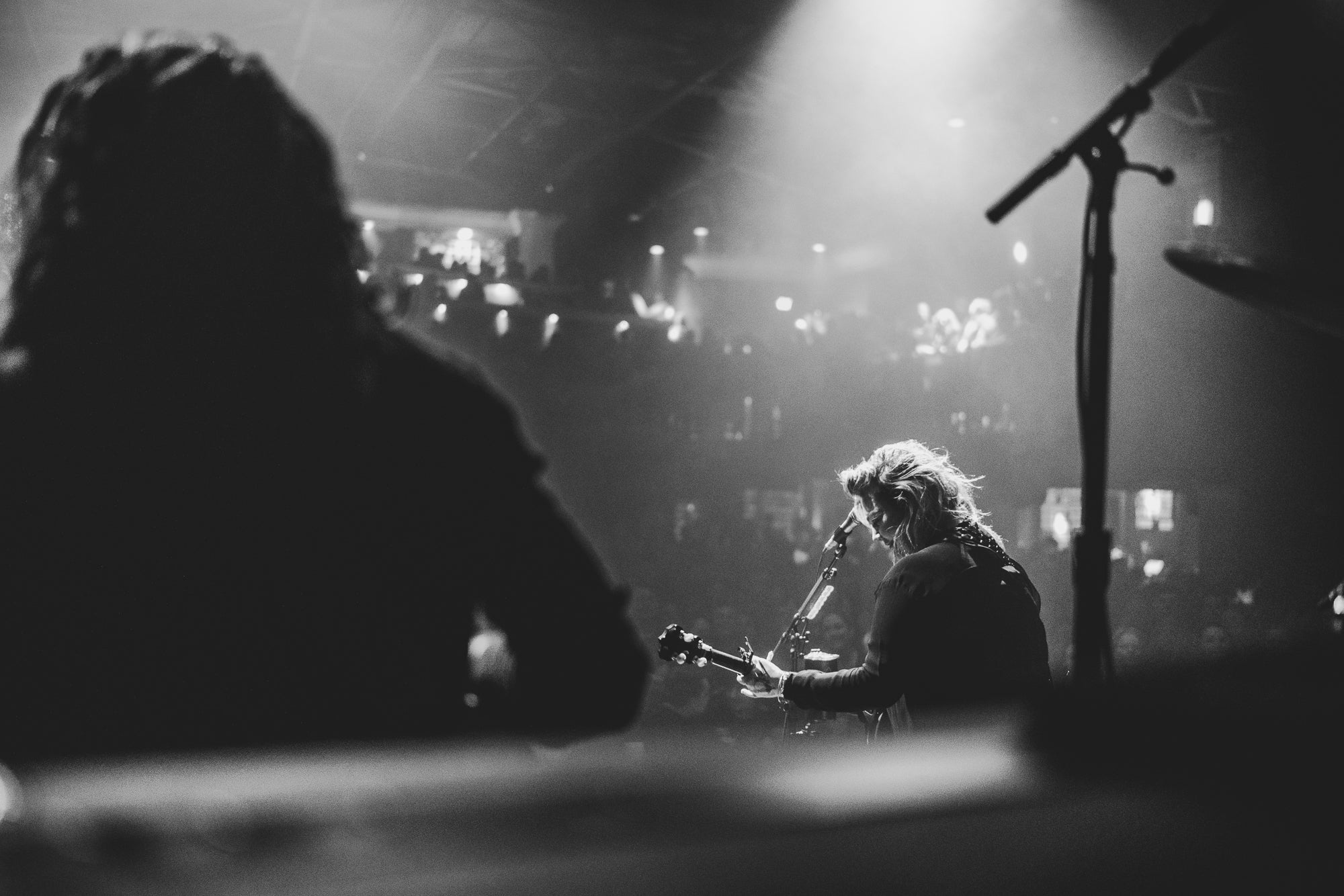 Sony α7R II. Sony 35mm f/1.4 lens. 1/100-sec., f/1.4, ISO 1600. As a bonus, you can also frame your subject between some of those defocused foreground elements. In this photo, I used three elements, the base player (left), the backline amp (bottom) and mic stand (right) to frame my subject, Elle King, on stage at the 9:30 Club in Washington, D.C.
So next time you are looking to isolate or frame your subject, think about using foreground bokeh. It's an effective tool to have in your compositional bag.
Chad Wadsworth is a Sony Artisan of Imagery. Learn more about him here and follow him on Instagram @chadwadsworth_ATX.