Basketball has always been my first love. Growing up in Queens, New York, it's basically a way of life. Don't even get me started on the Knicks. There were countless times when I played for hours at the park and at my friends' houses after school. My parents had to literally track me down to find out where I was hooping at any given time. Then the realization hit that I was never going to make it to the NBA and play against Kobe Bryant and real life settled in.
Still, the life lessons I learned playing basketball are ones I hold dear to my heart. The feeling of community, perfecting your craft and just the general love for the game are all part of my daily life as a photographer now. Especially creatively.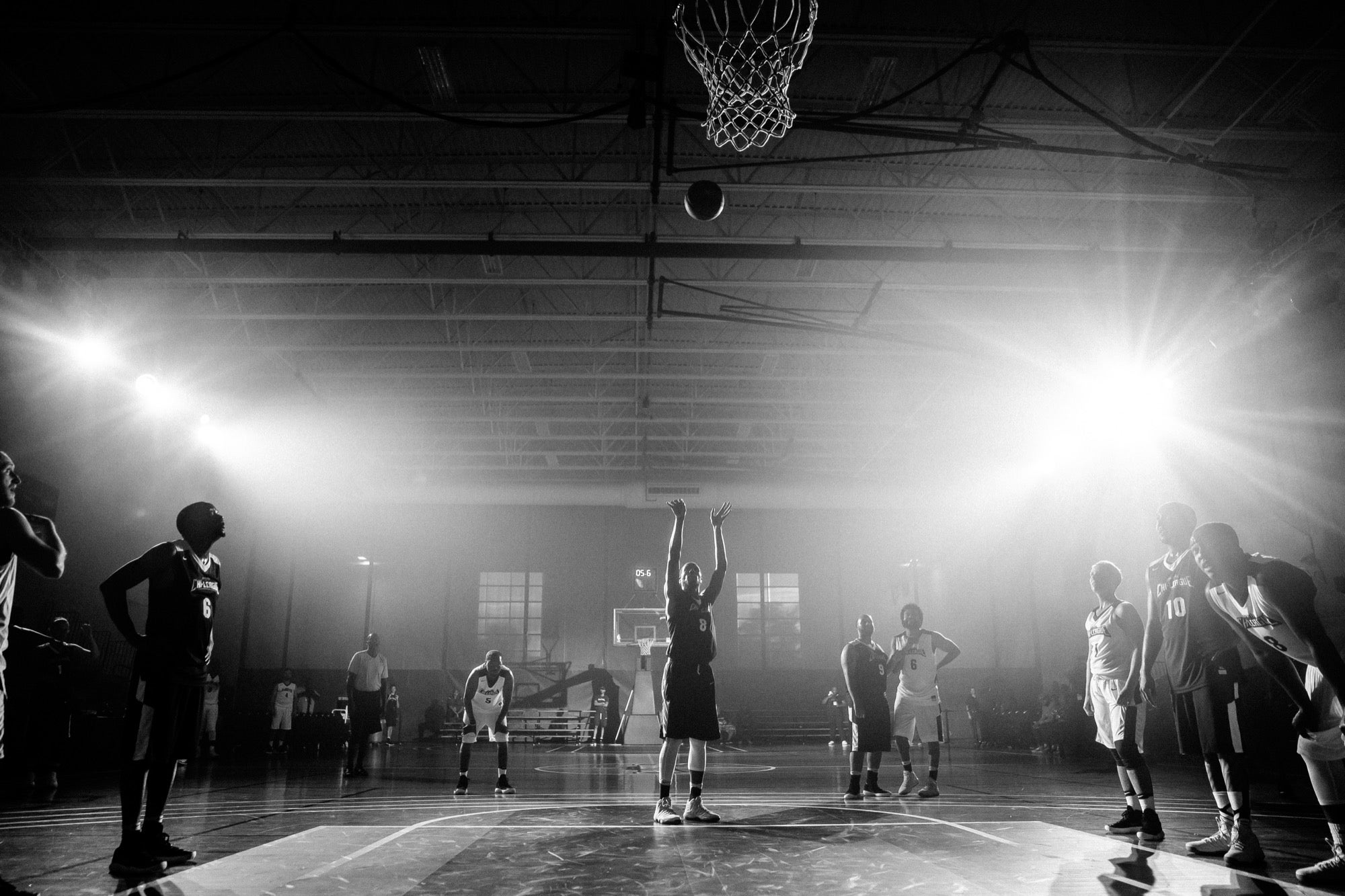 Sony α7R II. 25mm lens. 1/1250-sec, f/2.0, ISO 1000
Recently, I had a chance to connect my photography life and career with the basketball-dreaming life I had as a kid. In the summer of 2017, Nike launched a summer hoops program for the city of Chicago. The program includes age groups starting as young as 10 years old to pro-am players, from some of the toughest neighborhoods in the area. It provided a safe, loving and passionate environment, where everyone could enjoy the game and each other. We came in with Street Dreams and partnered with Nike, but not just to document the four-week program – we also sent out a call-to-action to local photographers and videographers who wanted a chance to work with us. The same feeling of passing to your teammate for a game winning shot applies so much to the feeling of how this program came together.
The last game was definitely one of those moments that all photographers dream of. The lights were set up perfectly, there was a little bit of smoke in the air and the crowd was pumped. At the end of the games to determine the champions, a dunk contest capped off the event. I channeled all of the moments when I wished I could dunk into each shot I took with my camera.
Sony α7R II. Sony 50mm f/1.8 mm lens. 1/1600-sec., f/2.2, ISO 1600.
Because I was able to be so close to the floor and the action, I used wider-angle lenses on my Sony α7R II. I went back and forth between 50mm and 25mm. The 25mm worked especially well to make it look like a Space Jam moment.
I chose to make the final images black and white because I wanted it to feel strong and powerful and nostalgic. I want people to see the photos and remember their own moment as if it was yesterday. The black and white edit gets such strong contrast. It clears out all the background noise and you can really home in on the subject, and home in on these normal, everyday people, achieving these incredible basketball feats.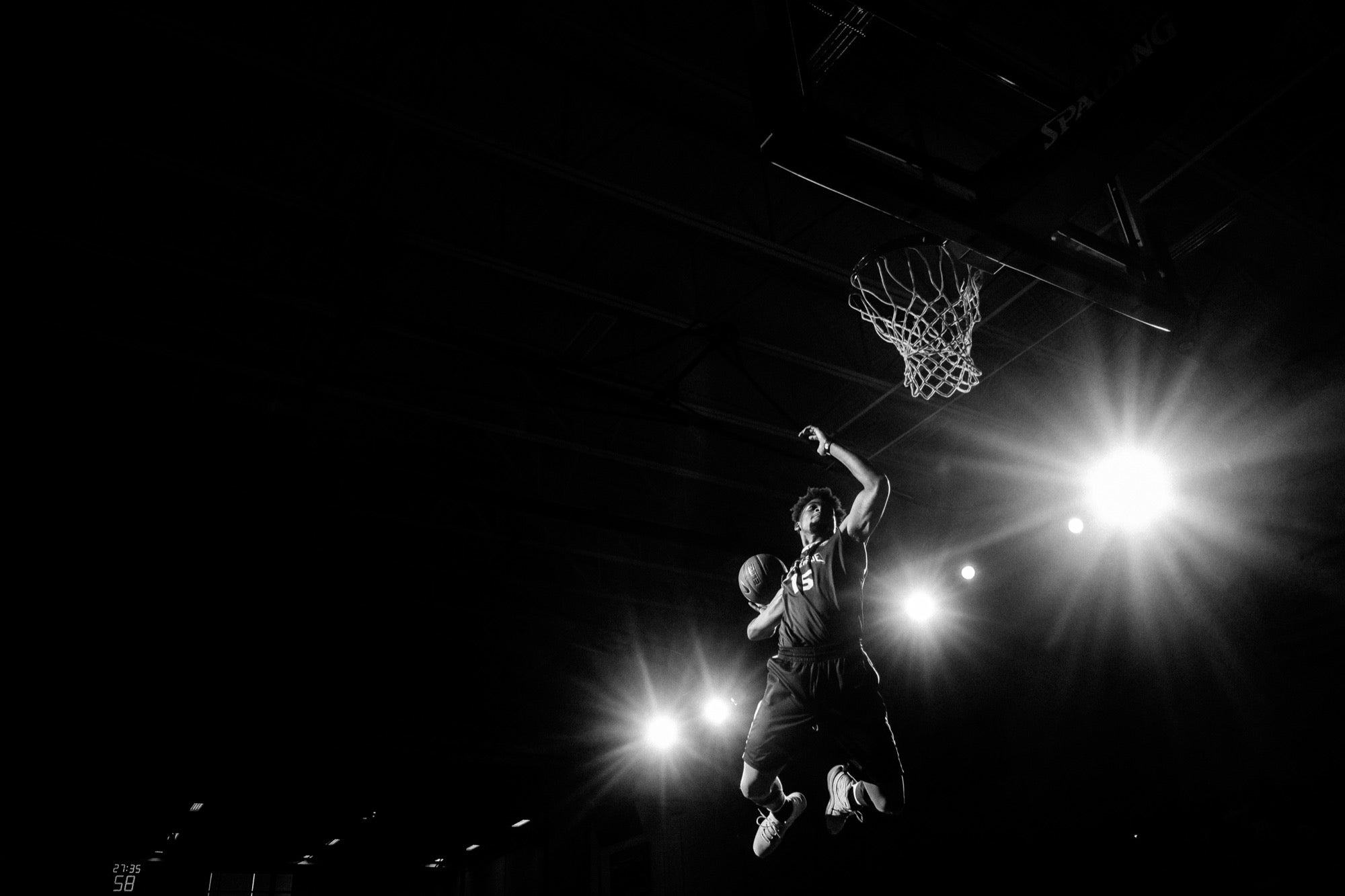 Sony α7R II, 25mm lens. 1/2500-sec., f/2.0, ISO 1600
Especially being an African-American, I wanted fellow African-Americans to see the photos and feel strong in their own skin as well. I took it very seriously. When I write captions for Instagram or for Street Dreams, I always joke around to make it light-hearted, but I took it as a real responsibility to have these normal, everyday people look like all-stars.

With each frame I wanted to capture the timing and the intensity of the moment. Basketball is a game of fluidity, balance and persistence. My goal is to bring all of those elements into my photography, especially in this set. I wanted to make these photos as enduring as my memories of playing in the park all those years ago.
Steven Irby is a member of the Sony Imaging Collective and co-founder of Street Dreams magazine. Follow him on Instagram @stevesweatpants.