When street photographer Steven Irby (@stevesweatpants) went to Cuba for the special season of the Through The Lens docu-series, he was fascinated by the light. Coming from New York, with its glass and steel skyscrapers, the streets of Havana were completely different. More to the point, the light on the streets of Havana was different. When he speaks about it, his excitement about photographing in Cuba is palpable.
"The light in Cuba is absolutely just unbelievable. It leaves you kind of lost for words, especially me being a born and raised New Yorker. You grow up with big buildings surrounding you. Being in Cuba where there aren't the same kind of big buildings affecting the light, you experience different textures and atmosphere. It's incredibly striking along with the people and the old-school cars. The exhaust fumes create a different kind of atmosphere that affects the light, but it's not being blocked by skyscrapers and it's just hitting right in the middle of the street.
"For me as a street photographer, it creates a completely surreal feeling. When I was there I just wanted to find different ways to manipulate the light and find interesting ways for my subjects to be lit. It's endless for me."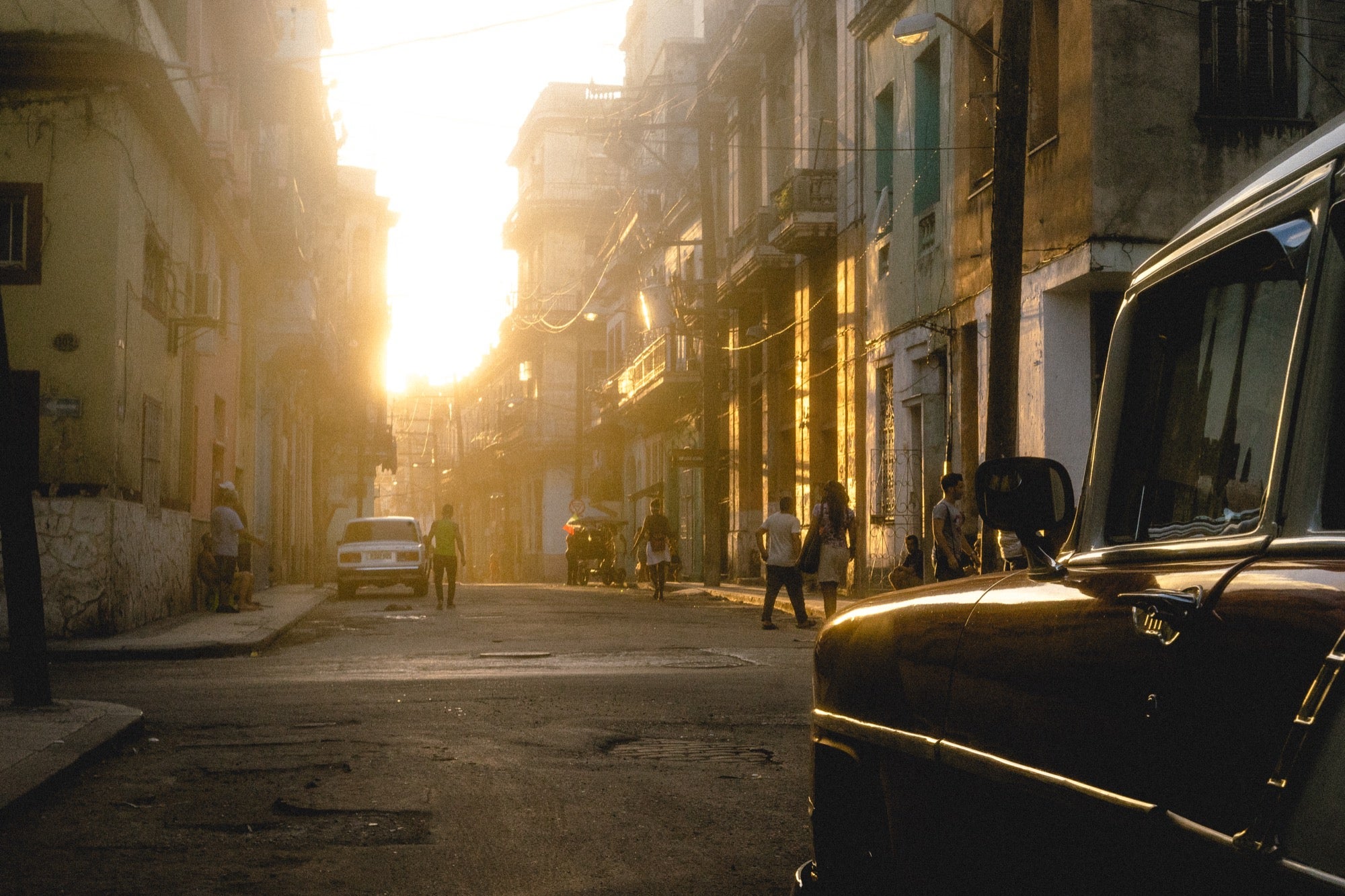 Sony α7 II. Sony 55mm f/1.8 lens. 1/200-sec., f/20, ISO 2000.
Alpha Universe: What was your favorite area for photography in Havana?
Steven Irby: Definitely the Malecon Strip. For me, the Malecon Strip during magic hour is one of the most fun places to be. Everything is alive. You feel the vibrance of the whole city there. And the more personable you are with the Cuban people, the more accepting they are with you as a photographer. I was sparking up conversations with people all the time. At the same time you have the best light ever. It's just like the ultimate combination of everything going on at the same time.
It's close to the water and when I was standing by the water and looking straight down the blocks. The sun was cutting through the streets and there were deep shadows. Some of the blocks were completely dark and then there would be one strip of light. It created such a crazy effect when I was looking down the street a car from the 1950s would be crossing the lit street. Seeing that made me super excited and I was just shooting and trying to capture the it as much as possible. I just love photographing in the Malecon Strip.
Alpha Universe: In your street photography, do you have people figure very prominently or are you creating more cityscapes?
Steven Irby: I go for a little bit of both, especially in places like Cuba. I had the opportunity to use the 70-200 G Master lens on my α7R II for the majority of the time. This was my second trip to Cuba within a few months. When I went there the first time, I was using 55mm and 25mm lenses predominantly. Just capturing and composing different light shadows in those situations was completely different from the 70-200 experience. With the 70-200, I was going for more of how vibrant the city architecture is along with the people. Using that lens I was able to focus on how powerful the sun and the shadows were.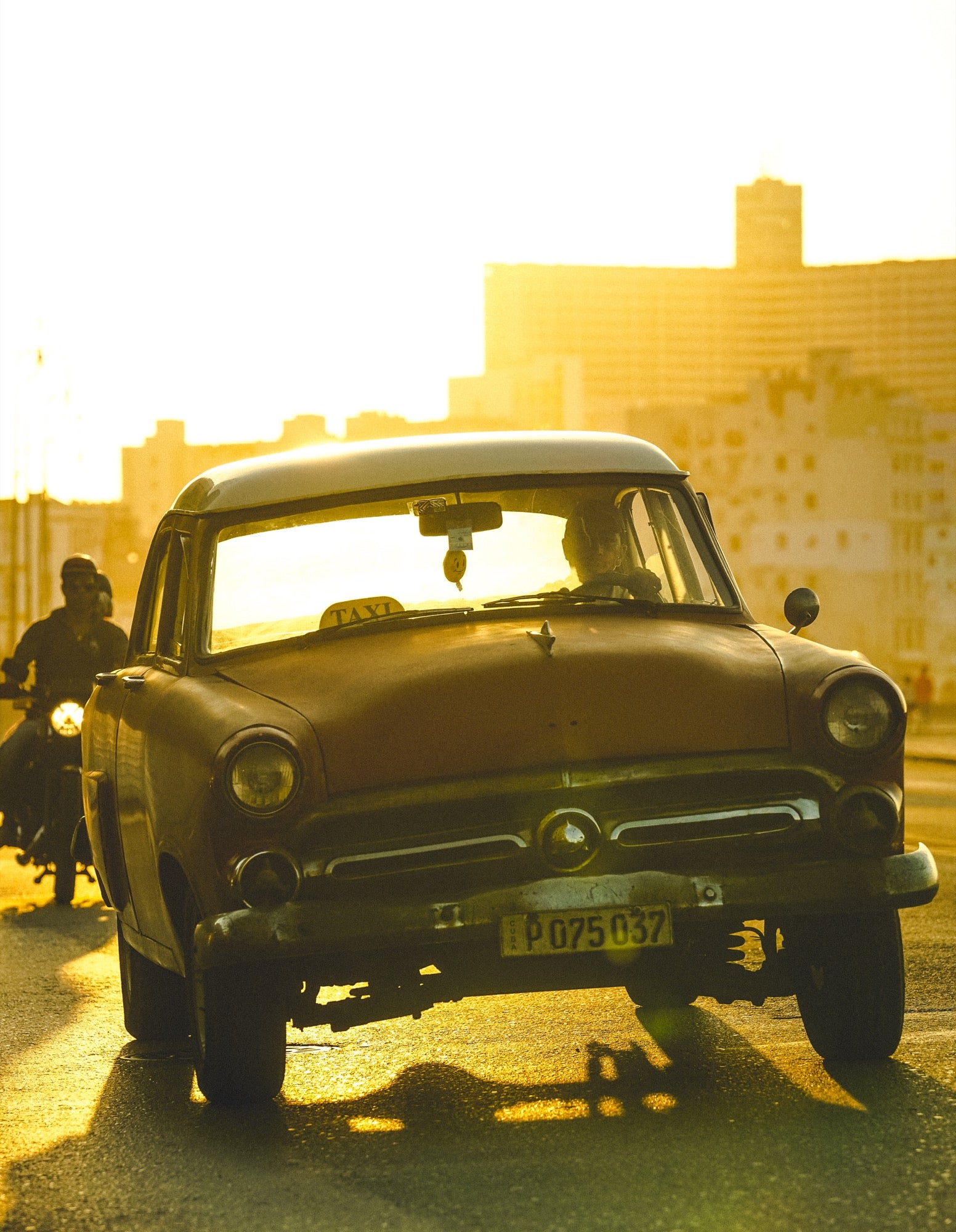 Sony α7R II. Sony 70-200mm f/2.8 G Master lens. 1/2500-sec., f/5.6, ISO 1000.
My usual lens for street photography is the Sony 55mm f/1.8. For the last two or three years it's been my favorite lens and I swear by it. That being said, the 70-200 f/2.8 G Master is a complete game changer for me for street photography. In my street photography, I'm usually shooting either moments or details. The 70-200 was really perfect for me in Cuba because I was able to hang back and observe. I didn't feel like I was intruding in a lot of situations. And at the same time, I was able to capture specific detailed moments.
For example there was one moment when one of the shots I caught in Havana. I was further out, but I was able to use the lens at 200mm and I set my α7R II to the crop sensor mode to essentially change it to 350mm and I was able to shoot these really intense moments that look really dense. Shooting on these super busy streets from so far back, I was able to really capture a whole scene.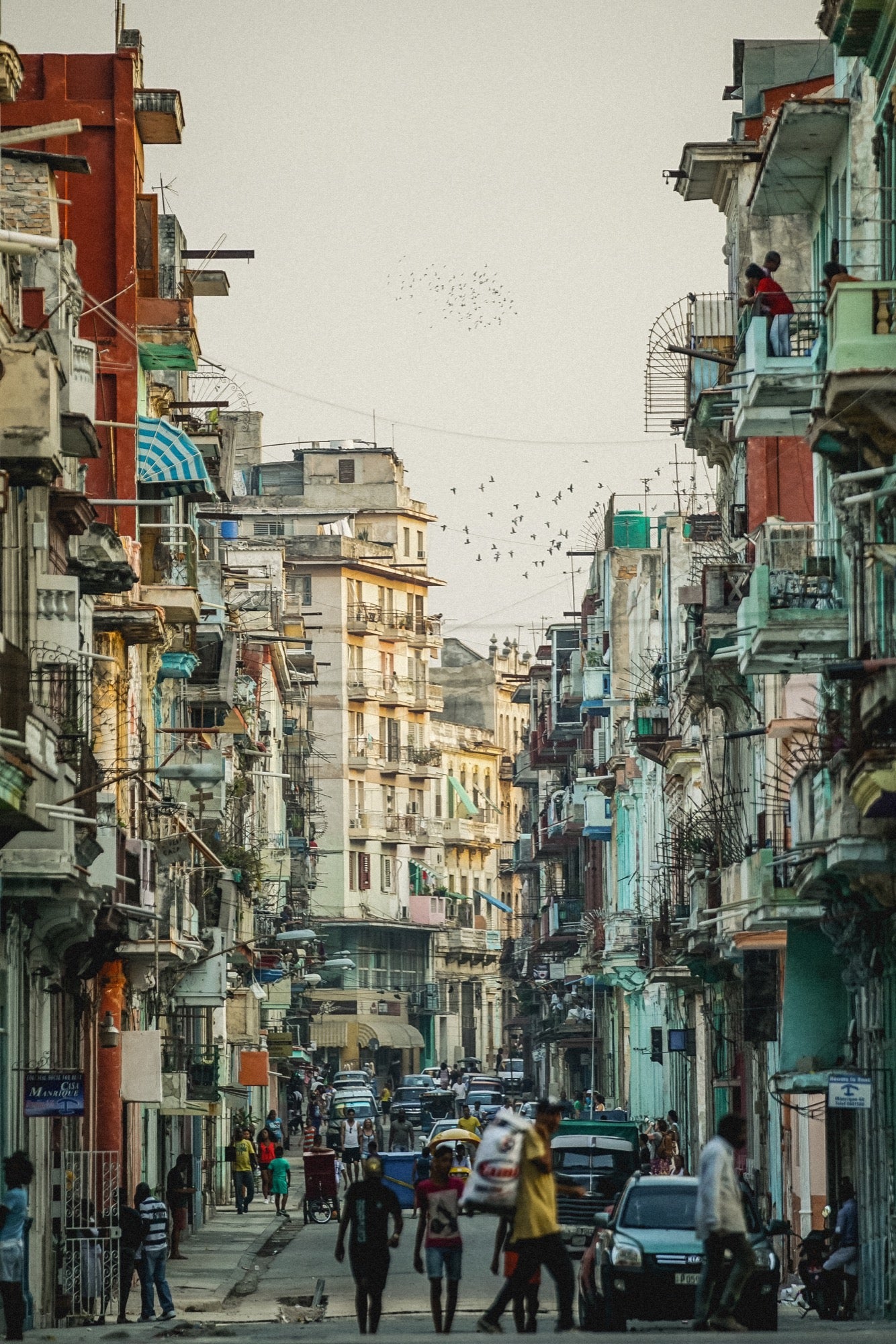 Sony α7R II. Sony 70-200mm f/2.8 G Master lens. 1/640-sec., f/2.8, ISO 500.
Alpha Universe: What was your favorite time of day to shoot in Cuba?
Steven Irby: I have two favorite times of the day, the golden hour and also the blue hour. I think blue hour over there has a kind of mysterious vibe that I just love. It's hard to describe. That dusk hour is just mysterious. You still see people walking on the street but everybody's silhouetted. The street lights glow yellow and you see the old cars going down the block with their exhaust fumes going up. People are walking through the light from the street lamps and you see their shadows and it's just really cool.
Alpha Universe: Cuba is such a hot destination for photographers now. Do you have any advice for someone who wants to go there to photograph the island and the people?
Steven Irby: Just be one with the culture. The people are so personable and they show some of the best hospitality I have ever seen in the world. Don't take those people for granted. Show them respect and you will have the most fantastic shooting experience of your life.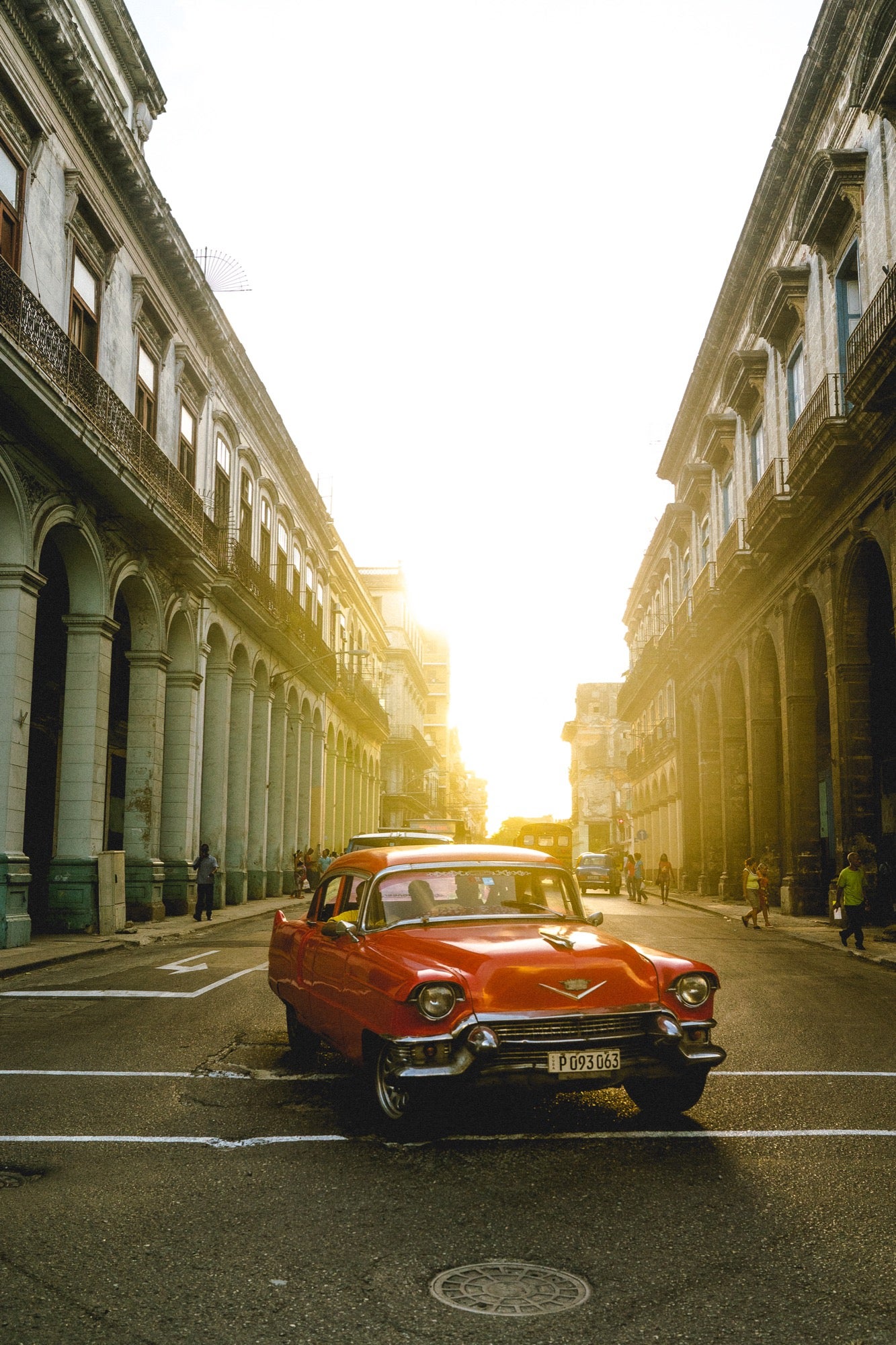 Sony α7 II. Sony 35mm f/1.4 lens. 1/800-sec., f/5.0, ISO 800.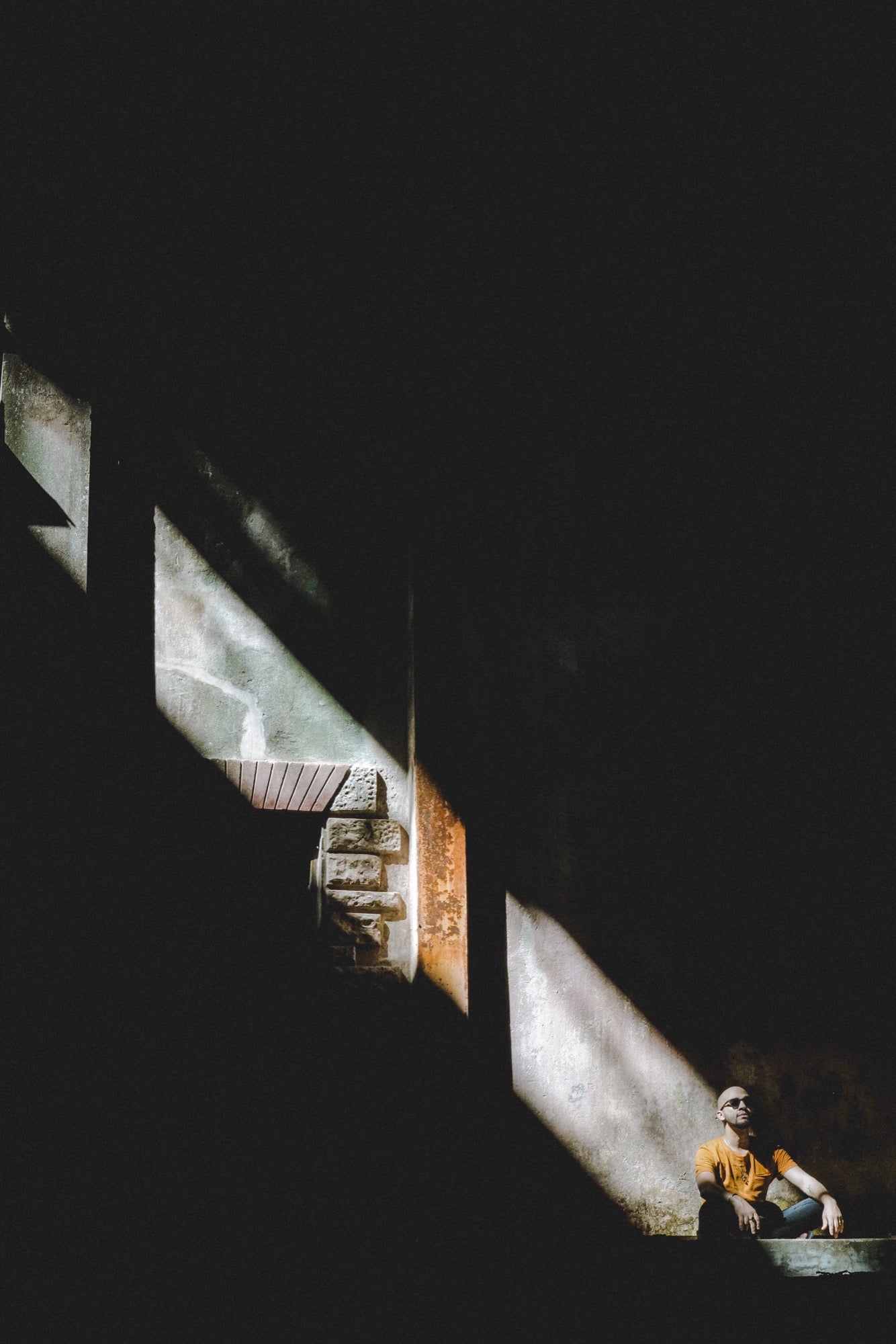 Sony α7R II. Sony 70-200mm f/2.8 G Master lens. 1/320-sec., f/22, ISO 4000.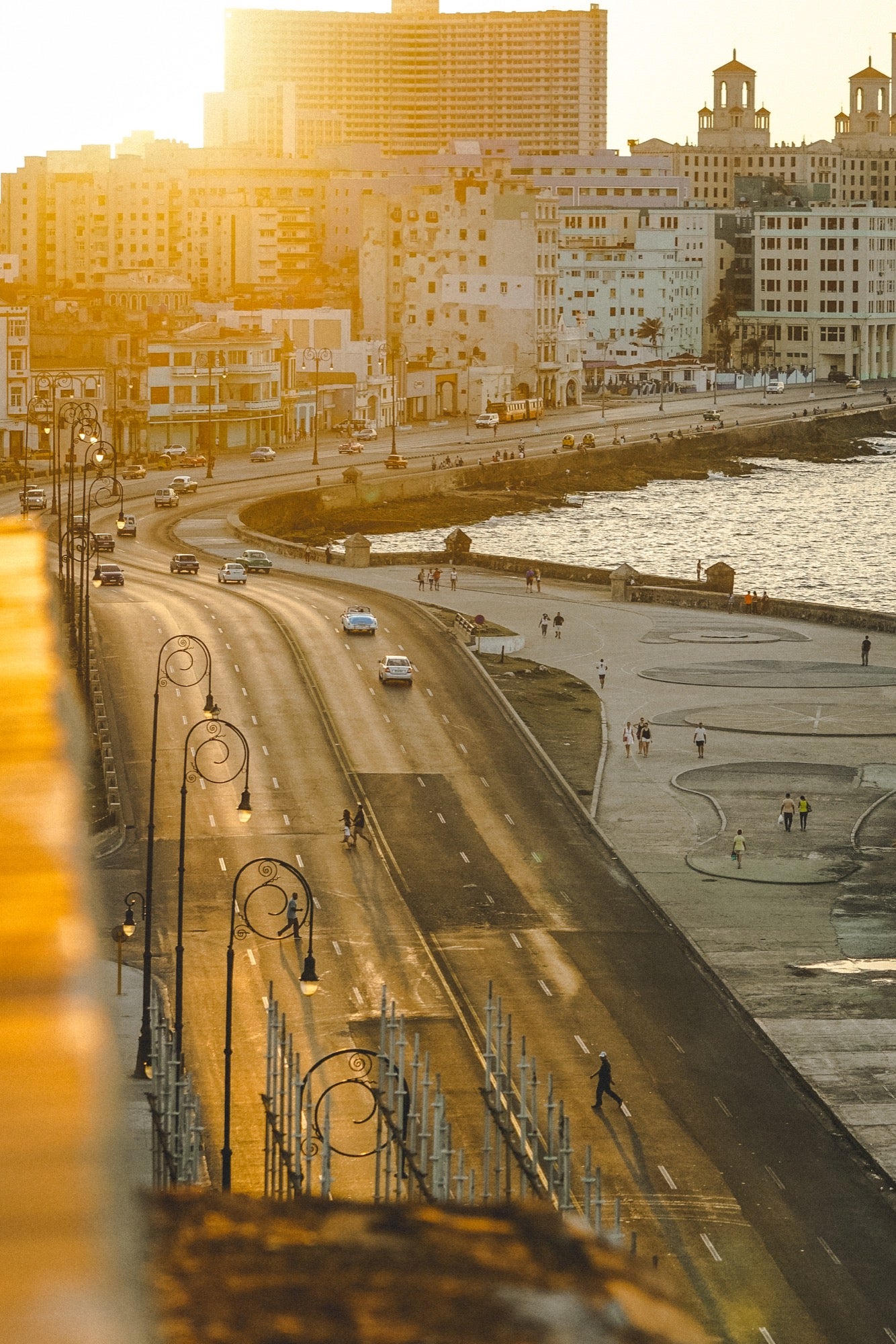 Sony α7R II. Sony 70-200mm f/2.8 G Master lens. 1/2000-sec., f/3.5, ISO 1000.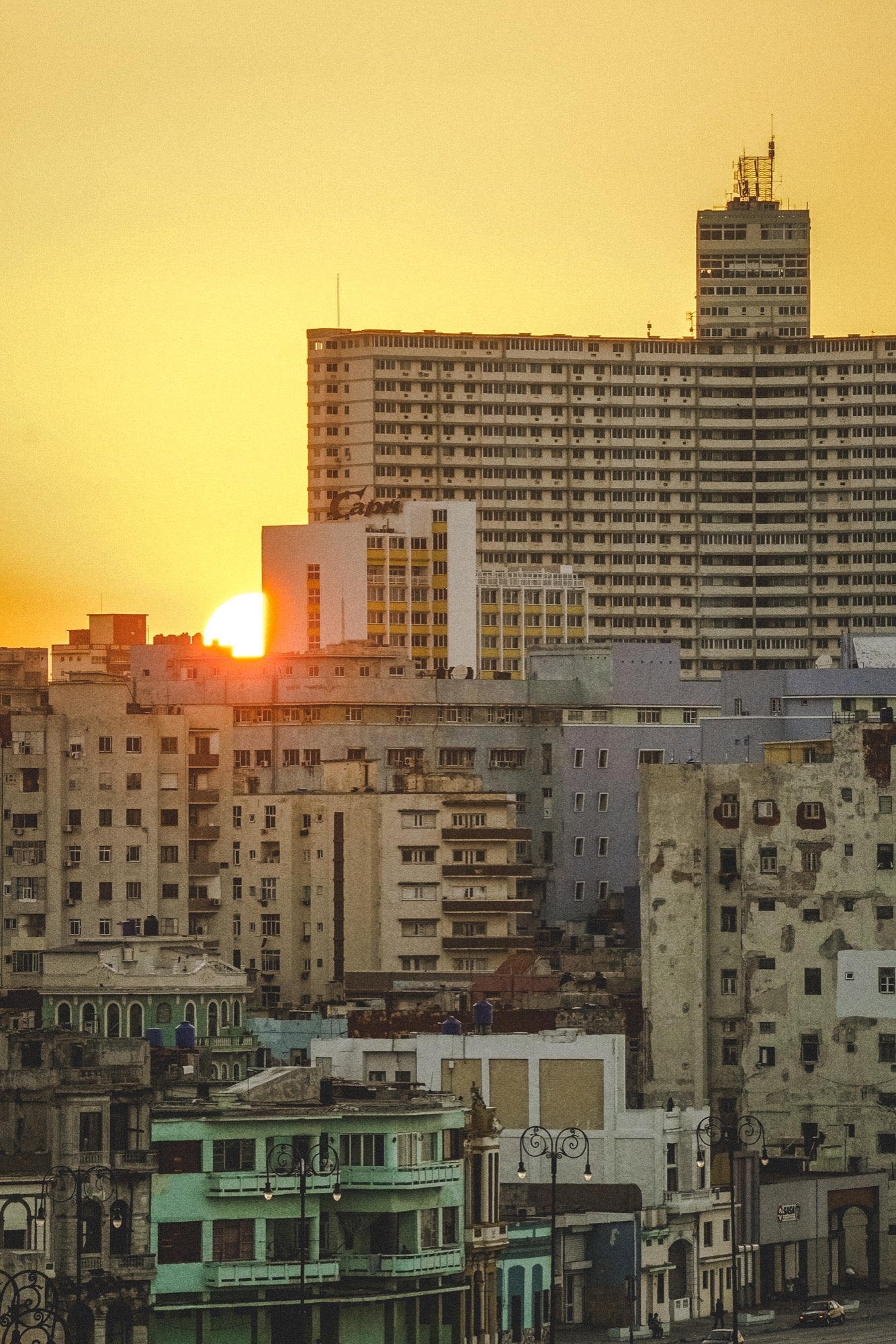 Sony α7R II. Sony 70-200mm f/2.8 G Master lens. 1/1000-sec., f/9, ISO 2000.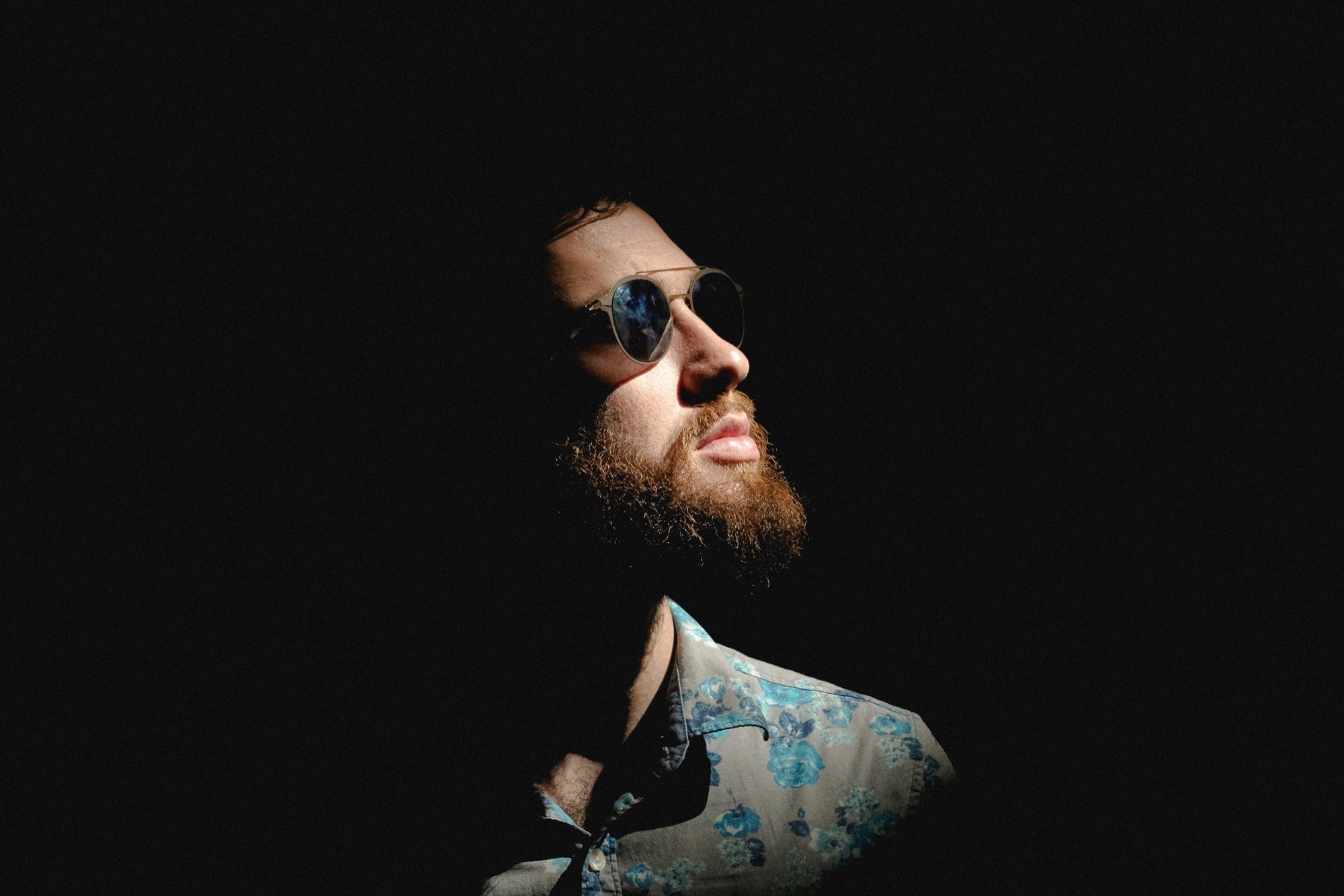 Sony α7R II. Sony 70-200mm f/2.8 G Master lens. 1/500-sec., f/22, ISO 3200.