Philip Edsel (@edsel) creates one-of-a-kind imagery that captures empowered people in motion through fashion, fitness and portraiture. He connects with clients to create work that pushes boundaries and stands out from the rest. So when the Alpha Collective member was presented with the opportunity to photograph the global campaign for a new flagship sneaker by Reebok featuring MMA fighter Conor McGregor, he knew the project was a great fit for him, and he knew which Sony camera he needed to use for the job.
See how Alpha Collective member Philip Edsel (@edsel) used the Sony α7R IV to photograph MMA fighter Conor McGregor in Reebok's latest sneaker campaign.
"The shoot was in Ireland during Conor's training preparation for his return to UFC. They said they wanted Conor to be active during the shoot – moving and jumping to display the capabilities of this new shoe from Reebok called the Zig Kinetica. We needed to be able to capture a lot of frames very quickly, so I knew that ruled out medium format (and I'd rather use a Sony camera anyway.) The Sony α7R IV had just been announced a month or two prior and I knew it would be perfect, but I figured getting the camera in store already would be impossible. I reached out to Sony and they lent me two α7R IVs for the shoot, so it's probably one of the first major campaigns shot with the camera."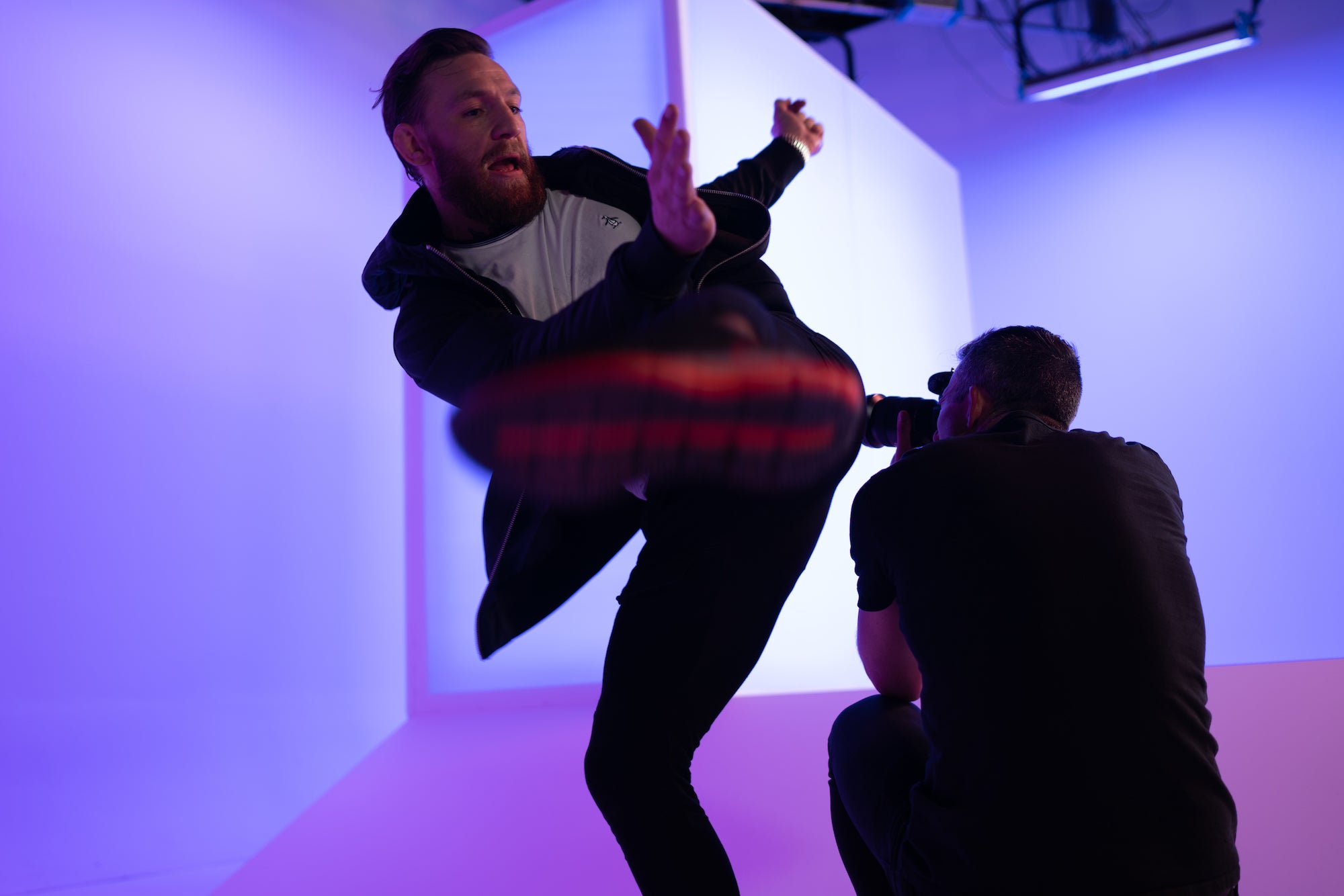 Why the Sony α7R IV? Edsel says the camera was uniquely suited to be the perfect choice for this particular shoot.
"We actually built two sets for this shoot – one to capture the action with Conor, and one for a suspended 360 rig to do product shots. The Sony α7R IV had the resolution necessary for a global advertising campaign, and also the speed that was required for this kind of action-packed shoot. So we could keep up with Conor's rapid movements while also capturing the important details of the product. In terms of speed and resolution, the Sony α7R IV made a lot of sense."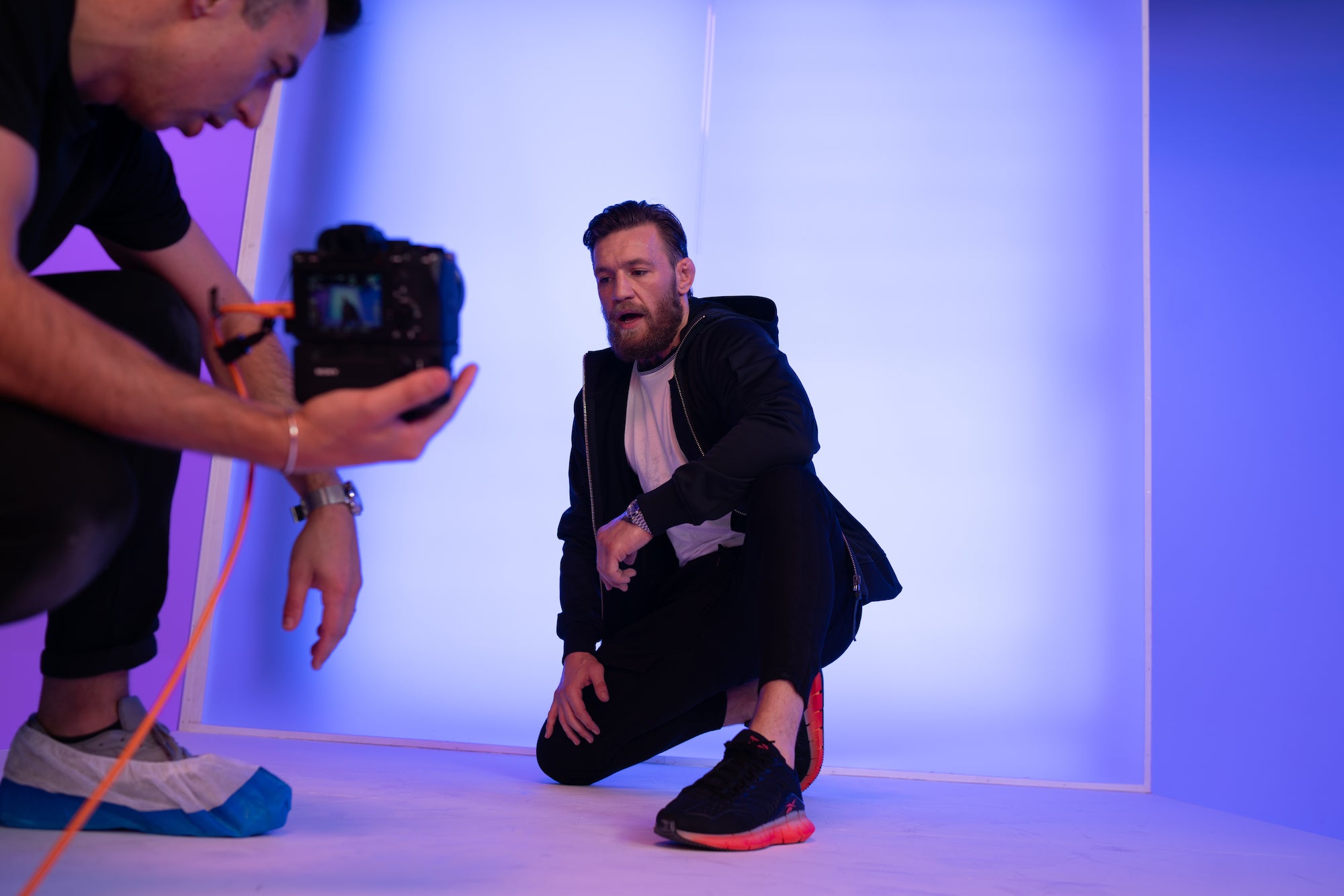 During the shoot Edsel had the Sony 16-35mm f/2.8 G Master attached to one α7R IV and the Sony 24-105 f/4 G to the other. Each camera was set up for tethered shooting with different file naming structures so he could easily tell them apart.
"For this shoot I was going for distorted, off-axis angles, and that's why I chose the Sony 16-35mm f/2.8 G Master and Sony 24-105 f/4 G. They are hands-down my two favorite and most-used lenses. When working with celebrities, even for a big shoot like this, time is limited. I generally find myself in situations where clients are asking for a lot of variety in a short amount of time, so having this range is really helpful. I needed everything to be set up and ready to work efficiently through the tether. I had Back Button Eye-AF set on each camera so I could just hold it down while shooting in the highest drive mode."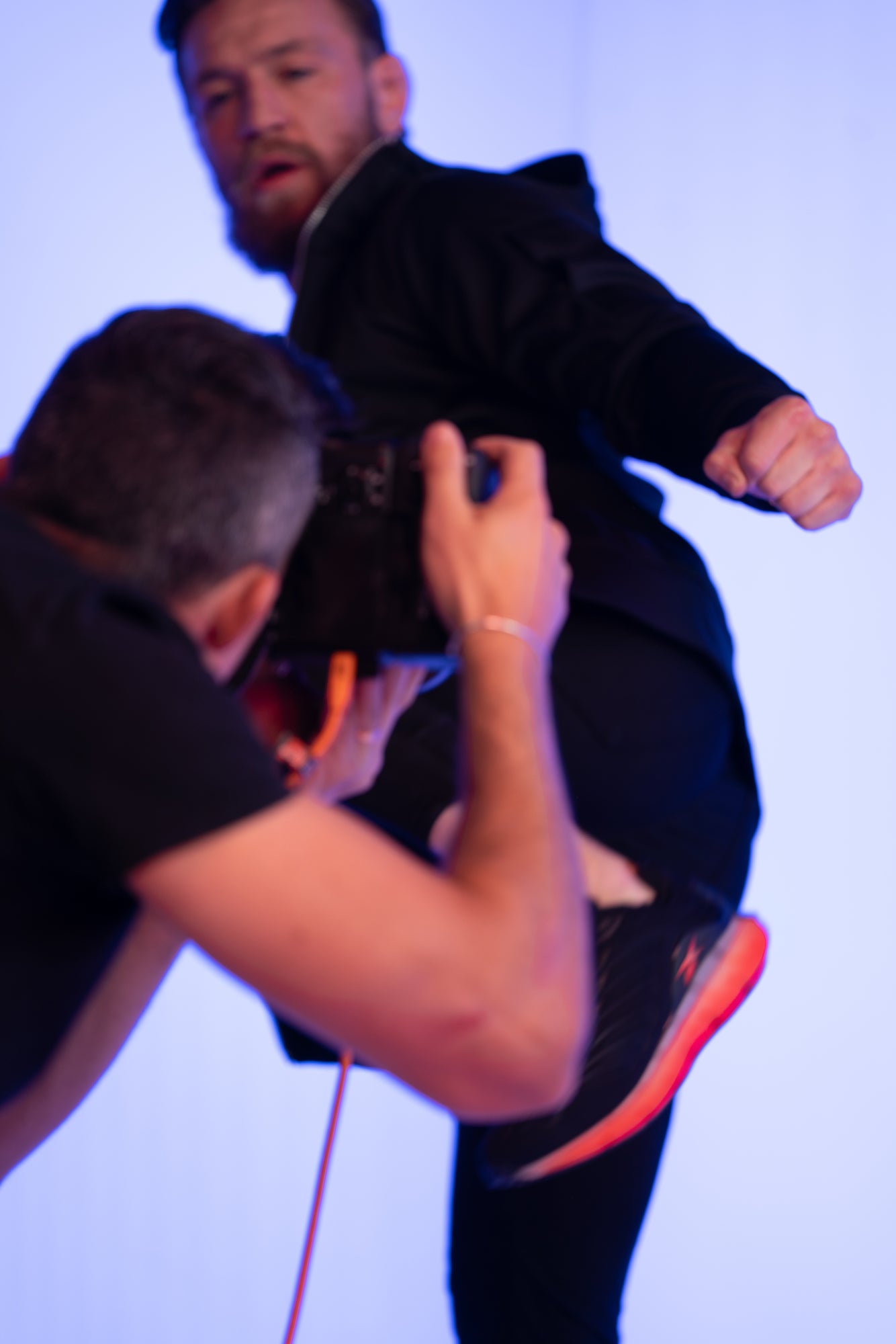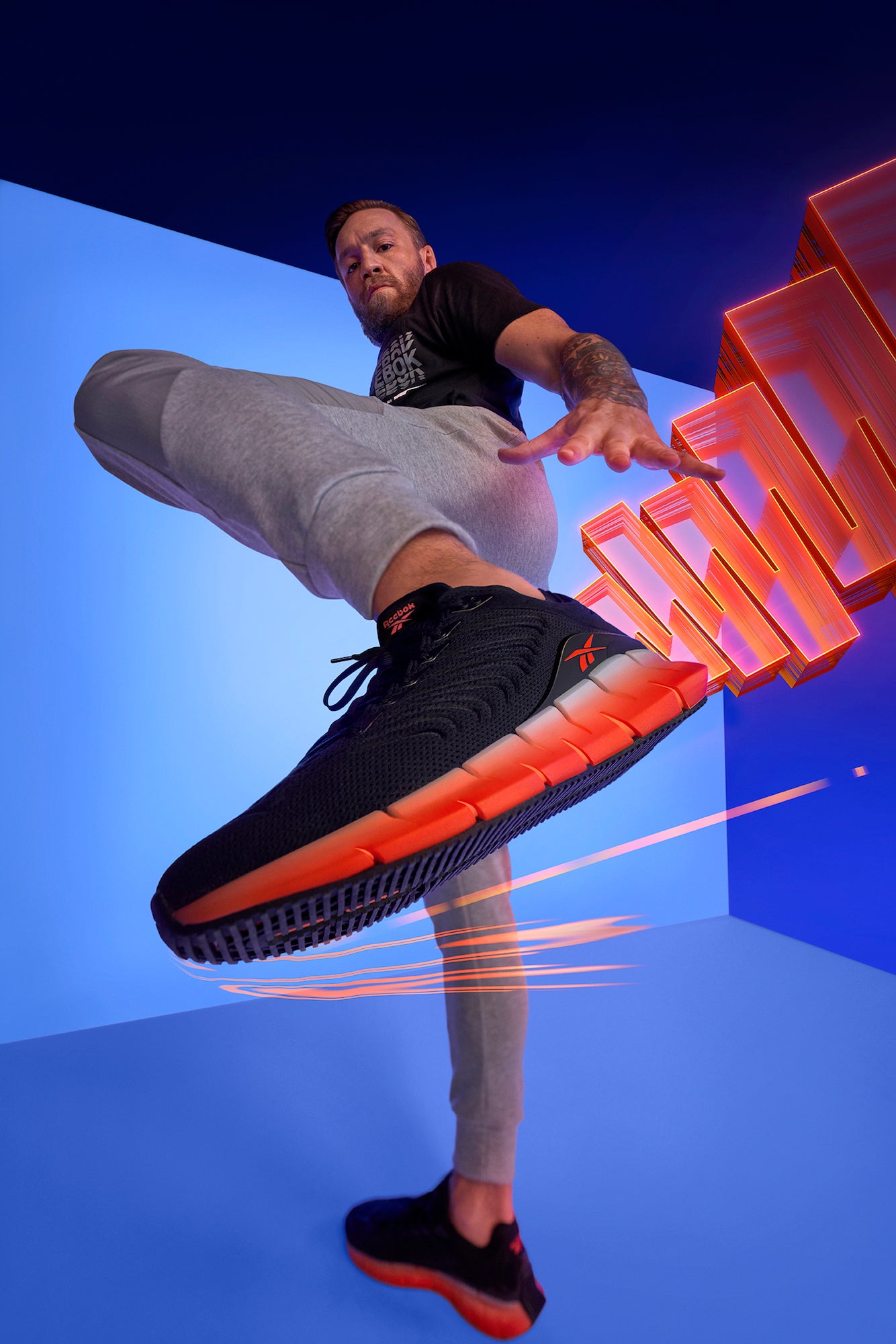 Photo by Philip Edsel. Sony α7R IV. Sony 16-35mm f/2.8 G Master. 1/1000-sec, f/5, ISO 640
"When I photograph athletes, I ask them to run and jump and give me moves and kicks and spins and all of that stuff – otherwise they get bored. Conor showed up on time, was very focused and never stopped moving. In addition to my set, they also shot a little video piece with action figures. It was really fun and truly a group effort with an incredible production team."